Get a box you can feel good about with a Bulu Box monthly subscription box. Each month, your Bulu Box will have a selection of health and nutrition products delivered to your door.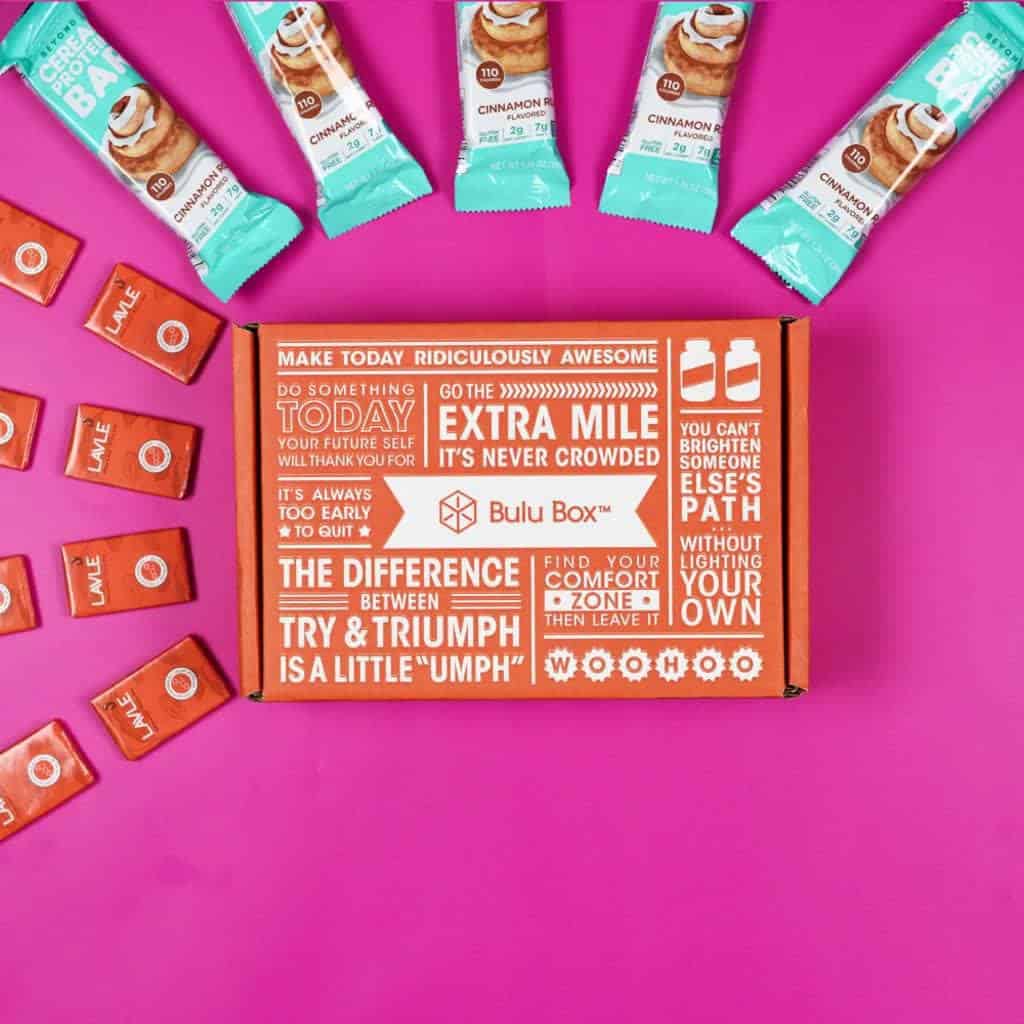 With each Bulu Box, you can earn rewards points for completing sample surveys, sharing and subscribing, then use those points to purchase your favorite healthy and nutrition products from the Bulu Box store.
3-month, 6-month, and 1 year Bulu Box gift subscriptions are available.
You can also check out the Bulu Box Weight Loss box, the first subscription box designed to help you lose weight.