Hey everyone and happy Saturday! Today's review will be on this months Birchbox Man Subscription box. If you all are familiar with the Birchbox Subscription box then this is pretty much the same concept, except this box is targeted towards men. I had my husband test out these items and this is the feedback he gave me.
A little bit about Birchbox Man
Birchbox Man is only $10 a month which is extremely affordable. You'll receive 5 deluxe sample sizes of different grooming items such as body washes, hair styling products, colognes, creams, etc… It's pretty cool for traveling as well as trying out different products that you have probably never heard of. The best part about Birchbox Man??? You don't have to spend time searching for the items in every store because on http://www.birchboxman.com you can find every single item available that is included inside your Birchbox Man Subscription Box.
The Box and List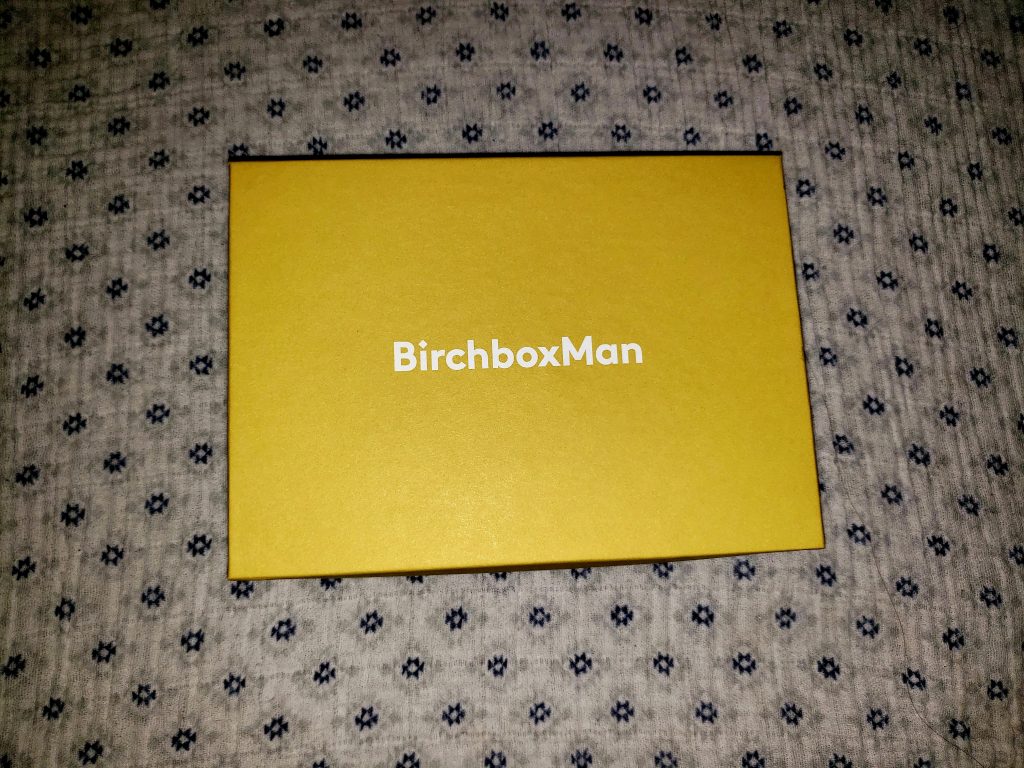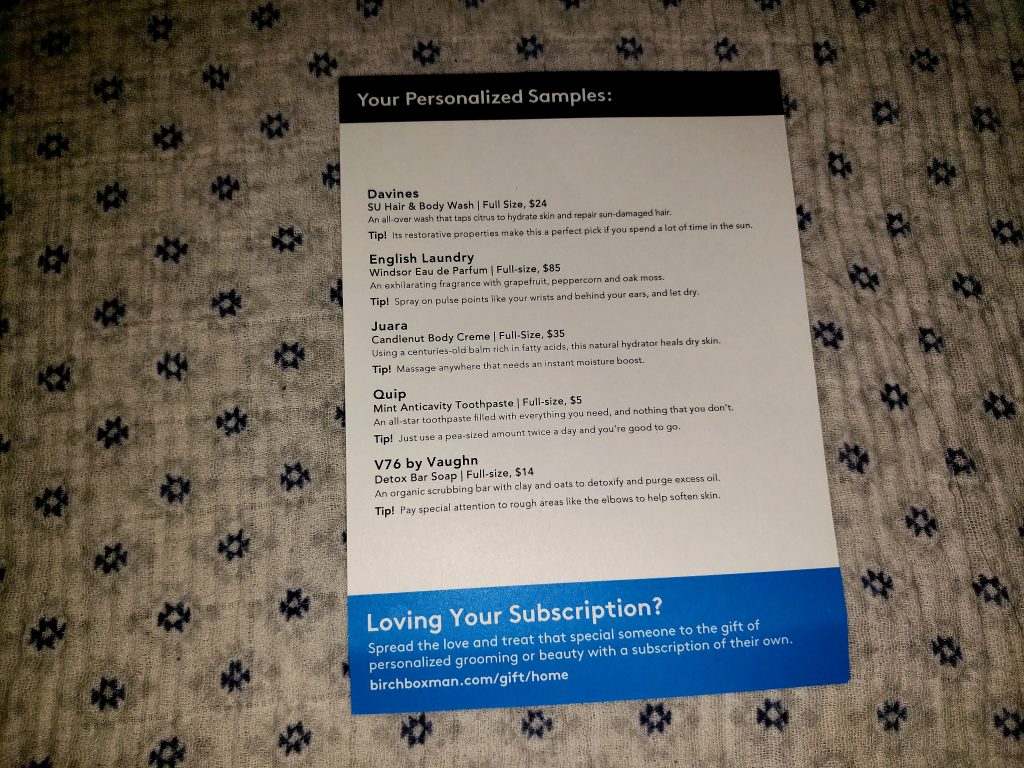 Every month your products will come in a very cool box and you can use it to store all your travel-sized items if you'd like to. There will also be a list enclosed with all the items and the price of the full-sized version of it along with a small description.
Davines SU Hair and Body Wash (Full-Size $24)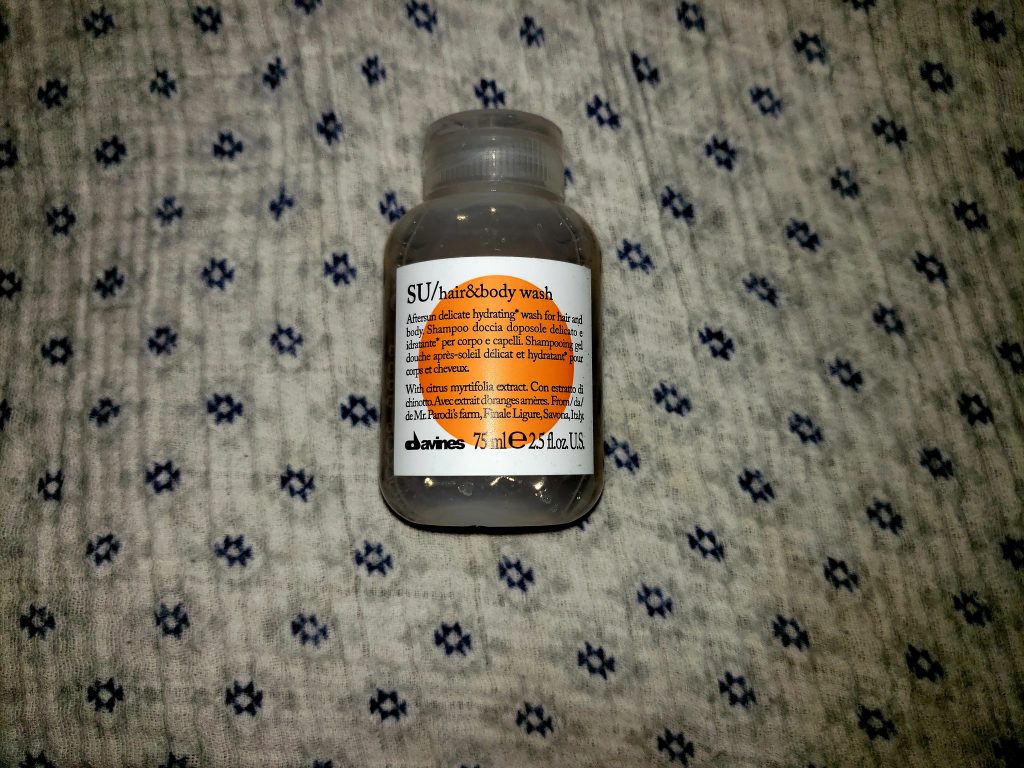 This wash is great if you spend a lot of time in the sun because it was created to restore the skin which I think is beneficial to my husband considering we live in the "Sunshine State". He loved the scent and he said it left his skin feeling hydrated which was awesome.
English Laundry Windsor Eau de Parfum (Full-Size $85)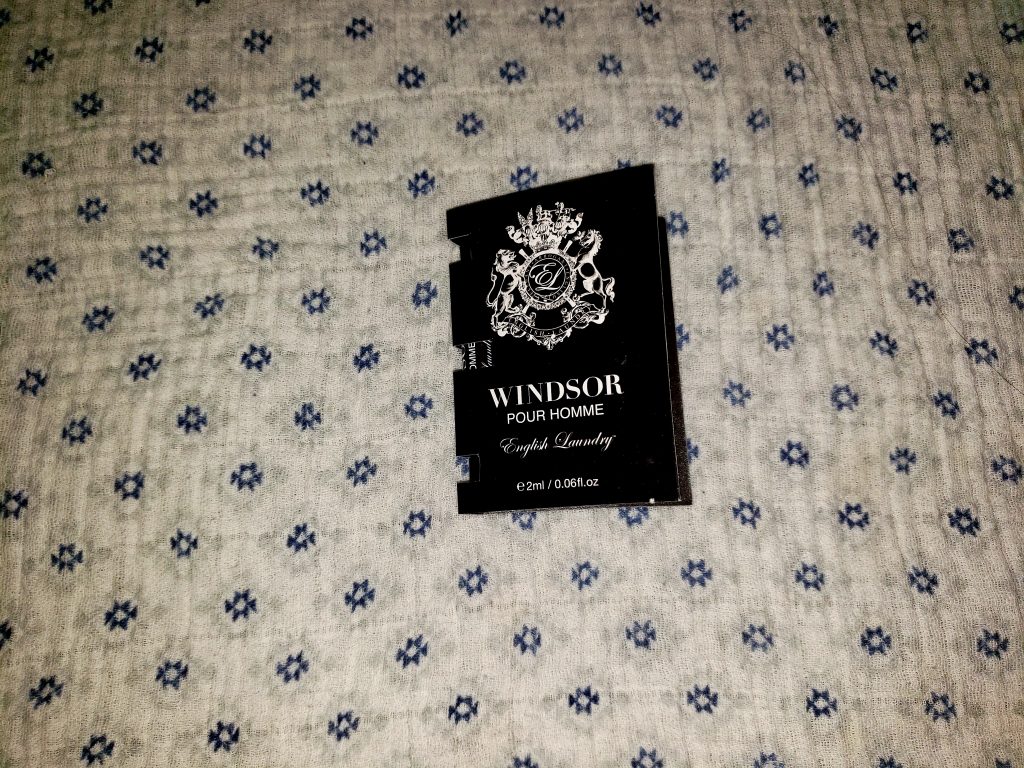 Next, was a cologne sample and my husband wasn't too much of a big fan of this scent. He thought this scent should've been in a Fall/Winter box because the scent was quite heavy.
Juara Candlenut Body Creme (Full-Size $35)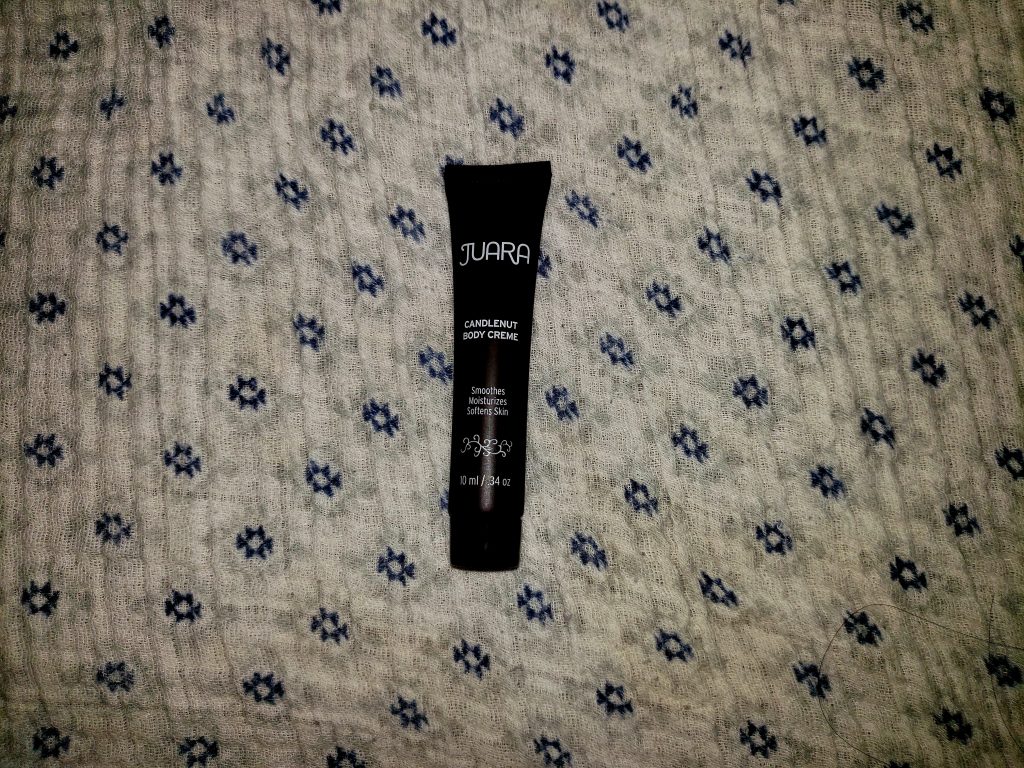 Supposedly, this product has been out for quite some time so we had very high expectations. Let's just say it passed the "Husband-Approved" test. It left his elbows and knees hydrated and he loved that the scent wasn't overpowering.
Quip Mint Anticavity Toothpaste (Full-Size $5)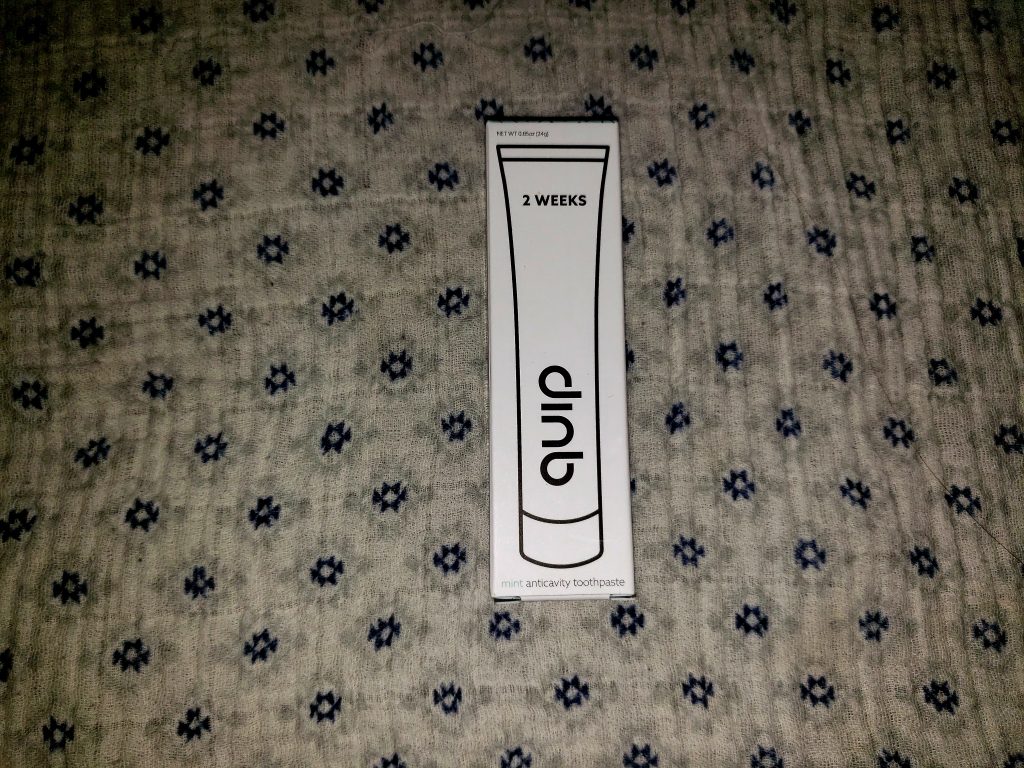 Apparently, you only need to use a pea-sized amount and this toothpaste will do the job. It's recommended to use this toothpaste on the Quip toothbrushes which we don't own. My husband was excited that this toothpaste came inside the Birchbox Subscription Box because now he has an excuse to buy the toothbrush.
V76 by Vaughn Detox Bar Soap (Full-Size $14)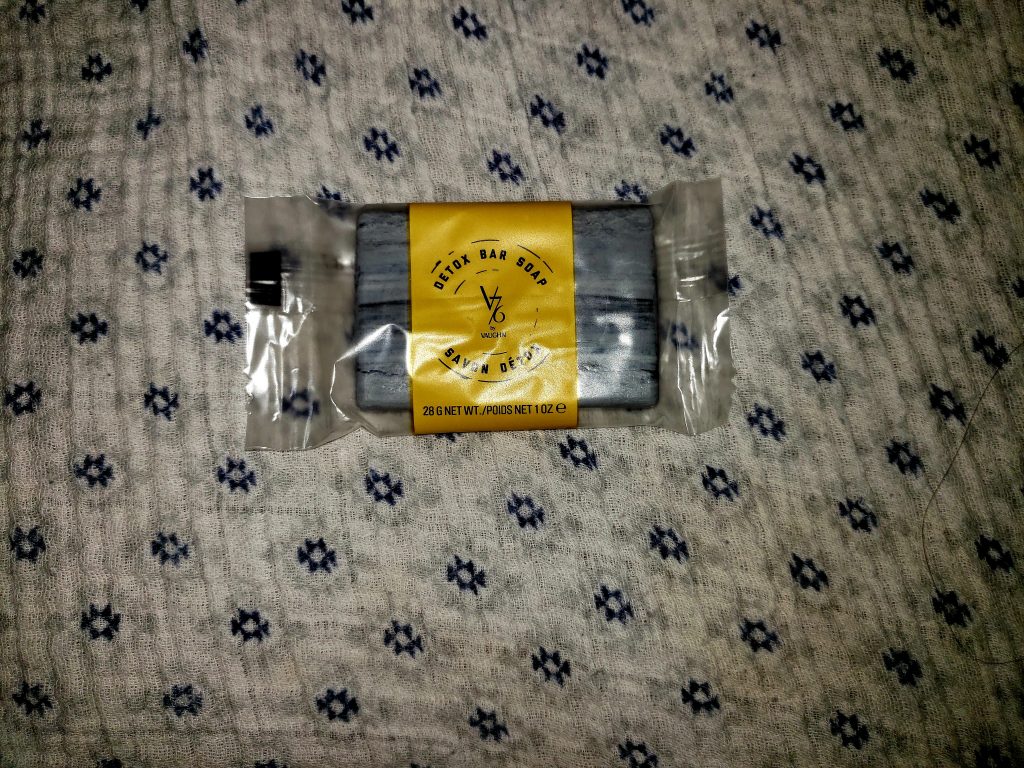 The look of this soap is so cool because it has a marbled look to it. It smells refreshing and according to my husband, it works great. He will be purchasing the full-sized version of this. He also said that this soap paired with the Juara Candlenut Body Creme would be awesome for his skin.
I'm so happy that this month's Birchbox Man Subscription box was approved by my husband because it finally gave him a chance to try many items that he hasn't even heard about before. I think this was a great concept that Birchbox came out with considering how overwhelming it can be to find products because there are just so many out there. We can't wait to see what next month's Birchbox has in it.
If you are interested in Birchbox Man,  you can head over to http://www.birchbox.com and start your subscription today for only $10!