Ipsy is a monthly subscription box that sends out 5 beauty samples with an original makeup bag design. When you  sign up for Ipsy, you can fill out a personalization quiz – each bag will be personalized to your preferences. You will receive a mix of makeup, skincare, and haircare items, as well as the occasional beauty tool. Ipsy is one of the cheapest subscriptions around, at only $10/month.
Today I will be reviewing May's bag, which was travel themed. I really love the design of this makeup bag! The front is yellow and covered in passport stamps, and the back is solid orange. The color scheme is perfect for summer.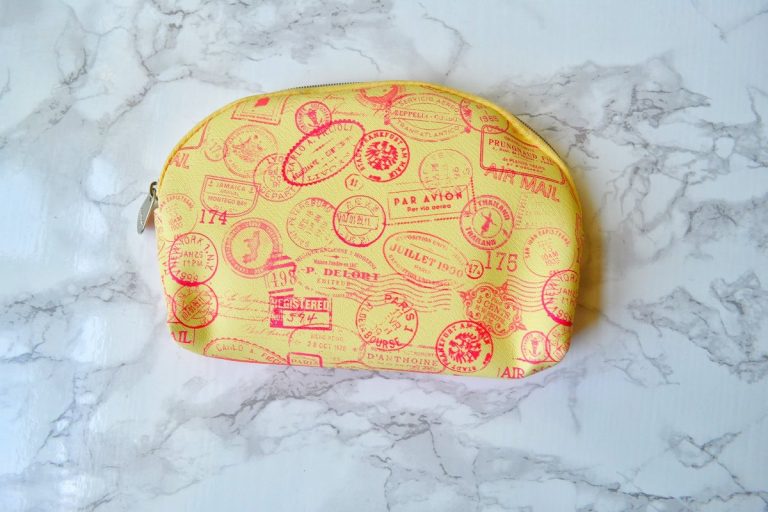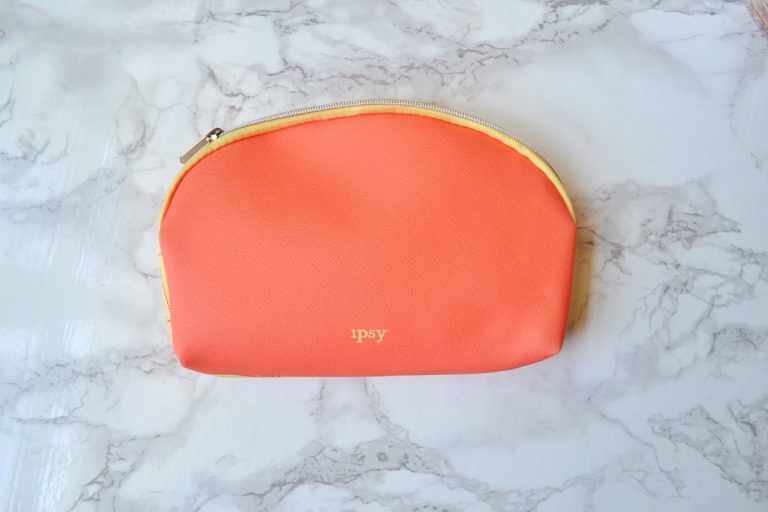 I also received a little card with information about Ipsy's May theme. It encourages subscribers to plan their next adventure, whether it be a road trip, a beach vacation, or a trek around the world.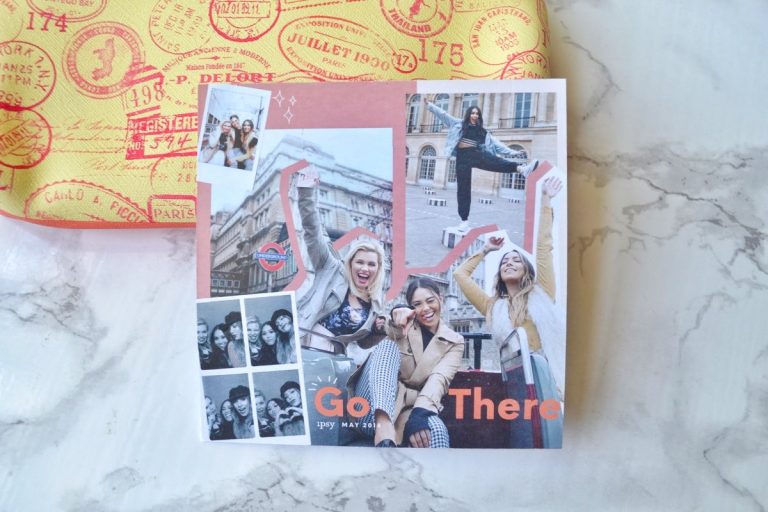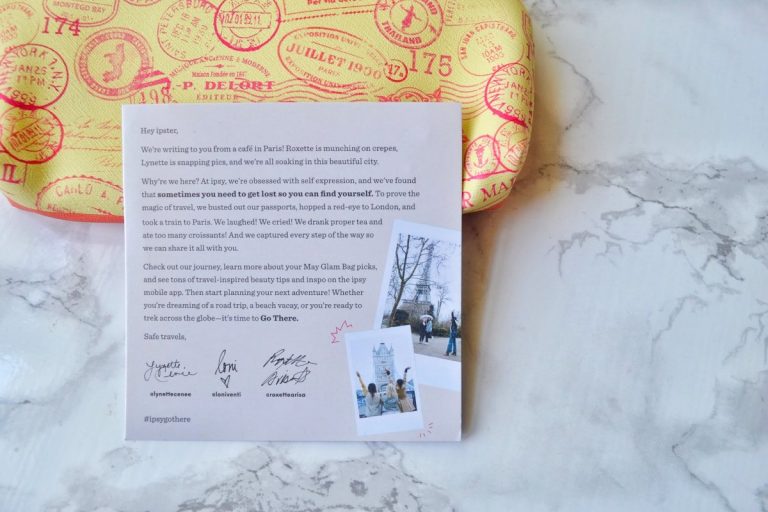 Here's a quick look at everything I received in my May Ipsy bag: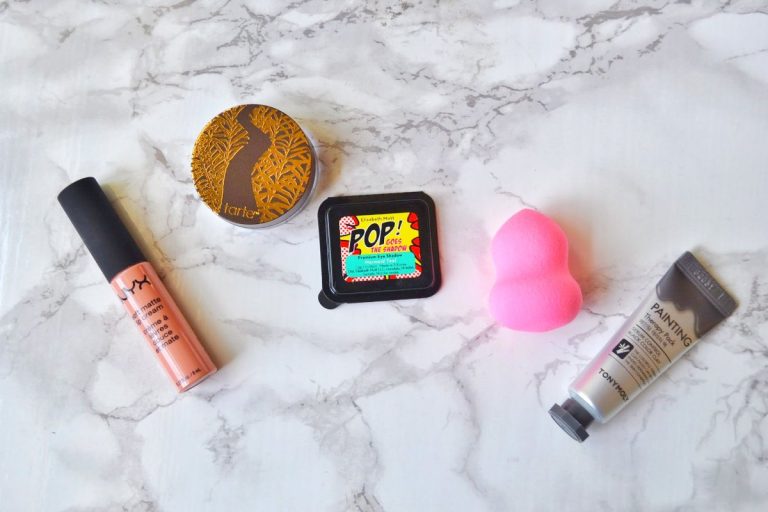 SLMISSGLAM Sparkle Everyday Glam Beauty Sponge ($17.50)
I love beauty sponges, but I typically stick with the original Beauty Blender brand. However, this little sponge from SLMISSGLAM is surprisingly on par with my Beauty Blender. It is pretty small, about 1/2 the size of a normal beauty sponge. However, it still does a great job of quickly and seamlessly blending out my foundation and concealer. It is super soft, and expands quite a bit when rinsed with warm water. I like to use it damp, because it makes my makeup look soft and natural.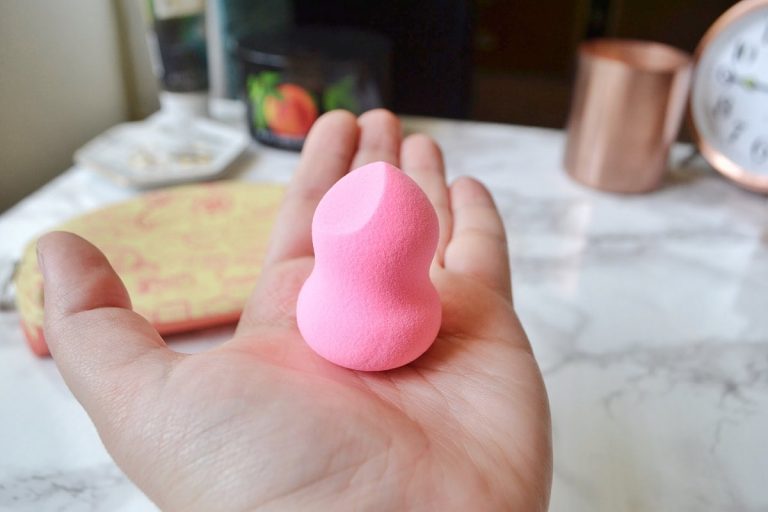 Tarte Cosmetics Smooth Operator Amazonian Clay Finishing Powder ($8.50)
I have been using the same finishing powder for a year now, so I was pretty happy to see this in my bag. I love Tarte's Amazonian Clay products, and this is no exception. The Smooth Operator Finishing Powder uses clay that is great for all skin types, and helps control oil protection, brighten dark spots, and balance your skin's moisture levels.  I have an oily T zone, and this keeps my oil from breaking up my foundation. It smooths my skin nicely, and completely blurs out the large pores on my nose.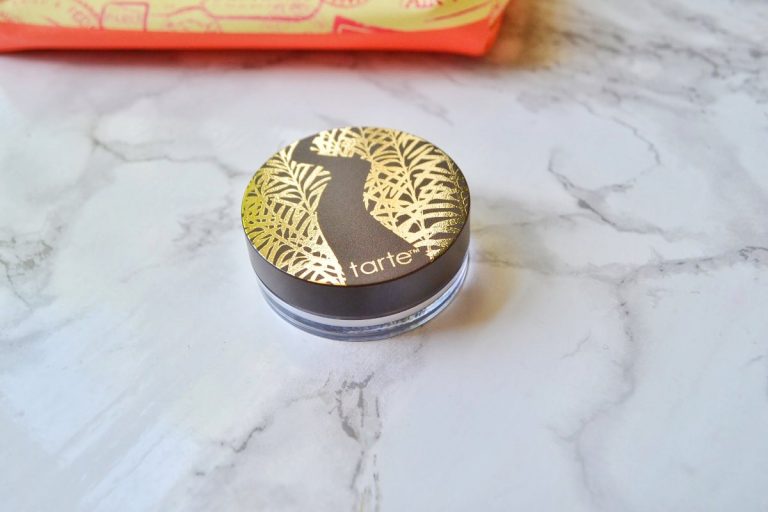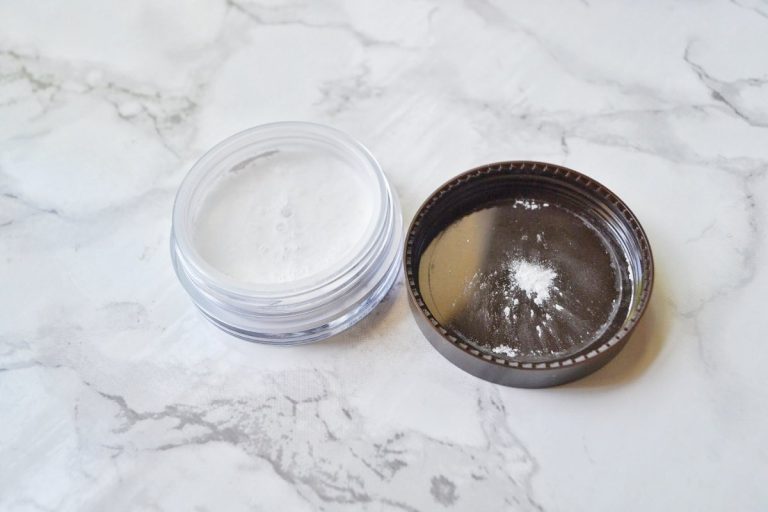 NYX Soft Matte Lip Cream in "Cairo" ($6.50)
I received an NYX Soft Matte Lip Cream in last month's Ipsy bag, and I loved the formula and shade. This month, however, I absolutely hate the shade. Ipsy sent me the shade Cairo, which is a pale nude. It is the same shade as my skin, and it makes me look very sickly and washed out. I'm not happy with this shade, and I wish I had received one of the other four that they sent out to subscribers.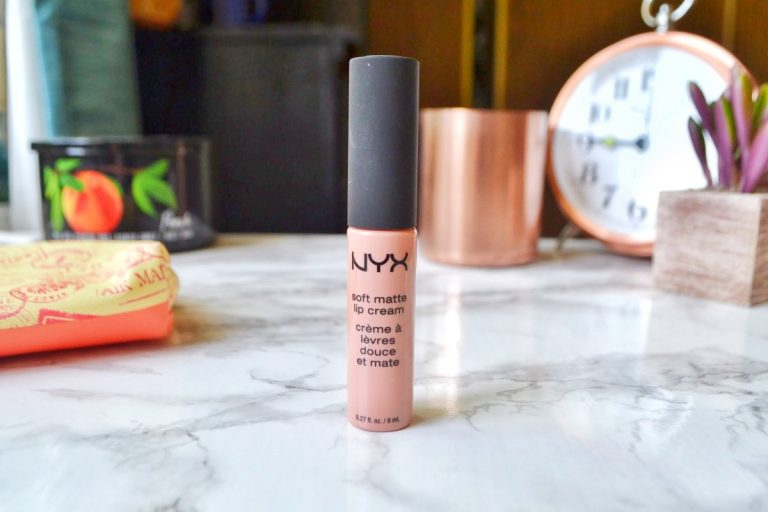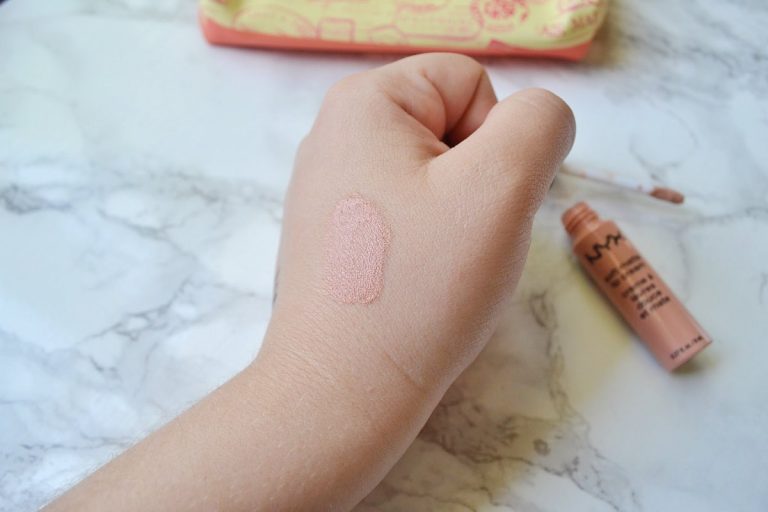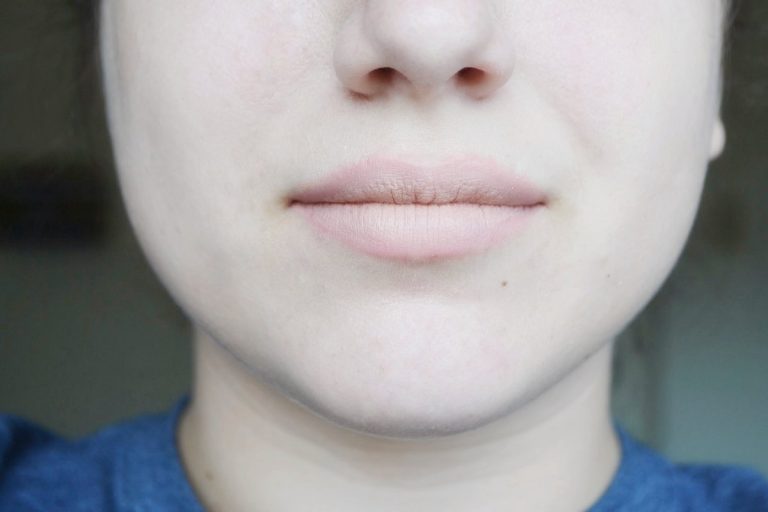 Tony Moly Painting Therapy Pack ($6.50)
Tony Moly sells several different colored masks made from colored natural clays. This black face mask contains bamboo charcoal to extract impurities, break down dead skin cells, and control oil production. All you have to do is leave it on your face for fifteen minutes, and then rinse it off with lukewarm water. I sometimes have a problem with clay masks drying out my face, but this one didn't give me any problems. It did bring a lot of blackheads to the surface over the next several hours, but the next day my skin looked amazing!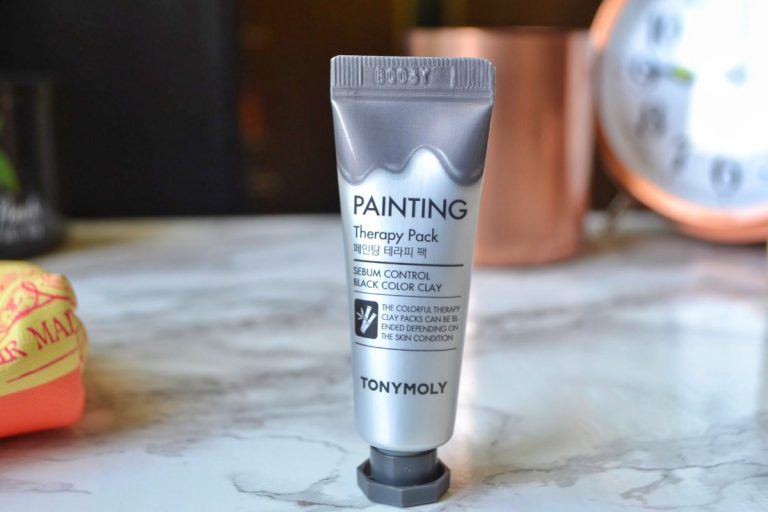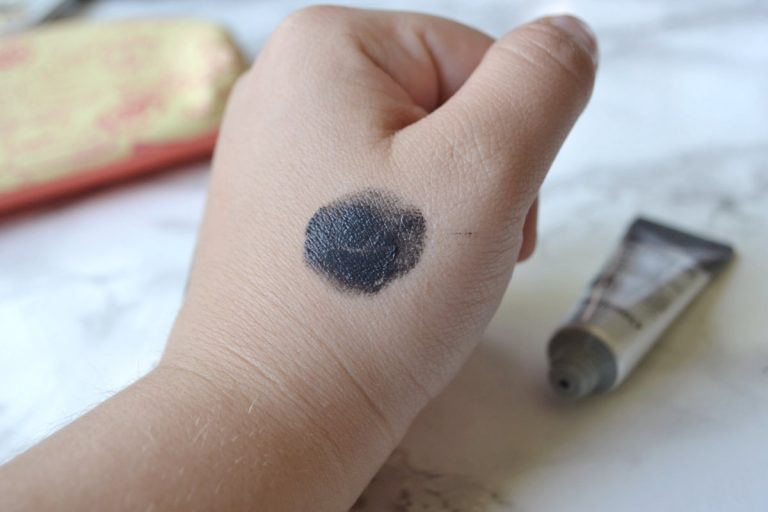 Elizabeth Mott Pop Goes The Shadow in "Mermaid Teal" ($9.75)
I am crazy about blue eyeshadows, so I am loving this bright teal shade from Elizabeth Motth's Pop! Goes the Shadow collection. It is opaque, creamy, and easily blendable. I don't have any issue with creasing, patchiness, or fallout. These shadows are pretty expensive ($13 for a single full sized pan), so I am glad they are of good quality.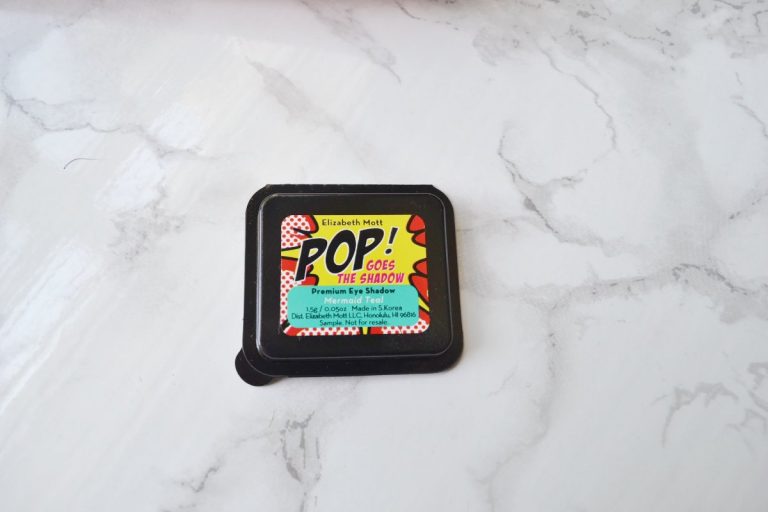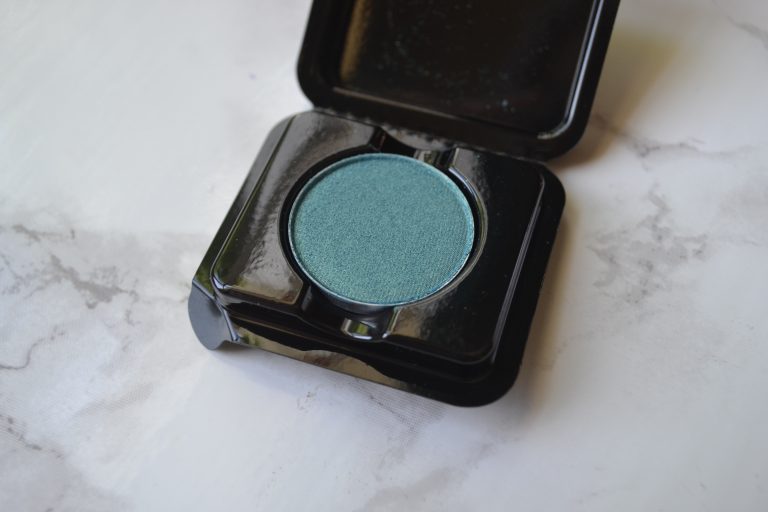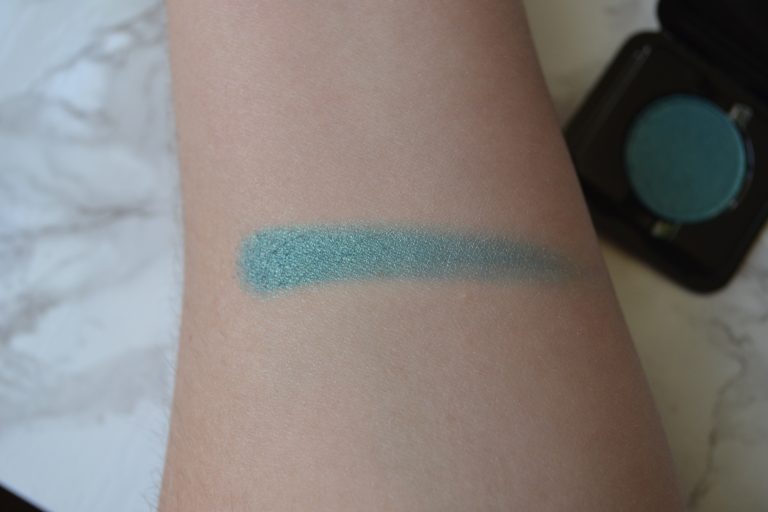 May's Ipsy Glam Bag was mostly a hit for me. I hated the NYX Matte Lip Cream shade, but I adored all of the other products. Especially the beauty sponge – I have used it several times this week! The overall value of this box is $48.75. This is a wonderful value, considering that I only paid $10 for this bag. Even though I didn't love the lipstick, this was an overall positive experience.