Hey Everyone! Today I'll be reviewing the October 2018 Kid Wonder Box. This months theme is "Becoming a Vet".
Each Kid Wonder Box comes with a themed box which is great for storing all the things created in each activity. It's a win-win for you and your child because your child will have tons of fun and you're able to keep everything organized with this cute box!
The prices on this subscription box vary depending on how long you'd like to subscribe. Below are the list of prices you can choose from.
1 Month- $24.95
3 Months- $74.85
6 Months- $149.70
12 Months- $274.45
Ok, let's get into this review!!
When my daughter seen this box by the front door she already knew it was a Kid Wonder Box. She asked if the theme was an animal doctor because of the pictures on the box! This alone will get your child super excited!
Here's a picture of the box…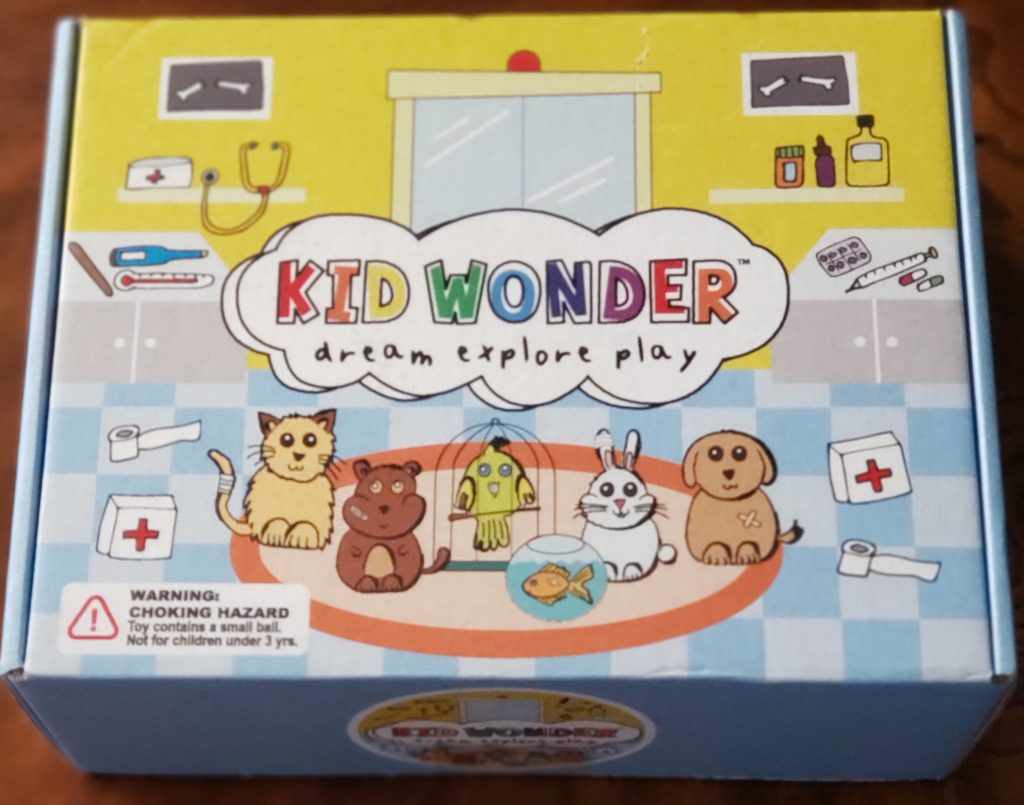 In every box, there's a cute little note.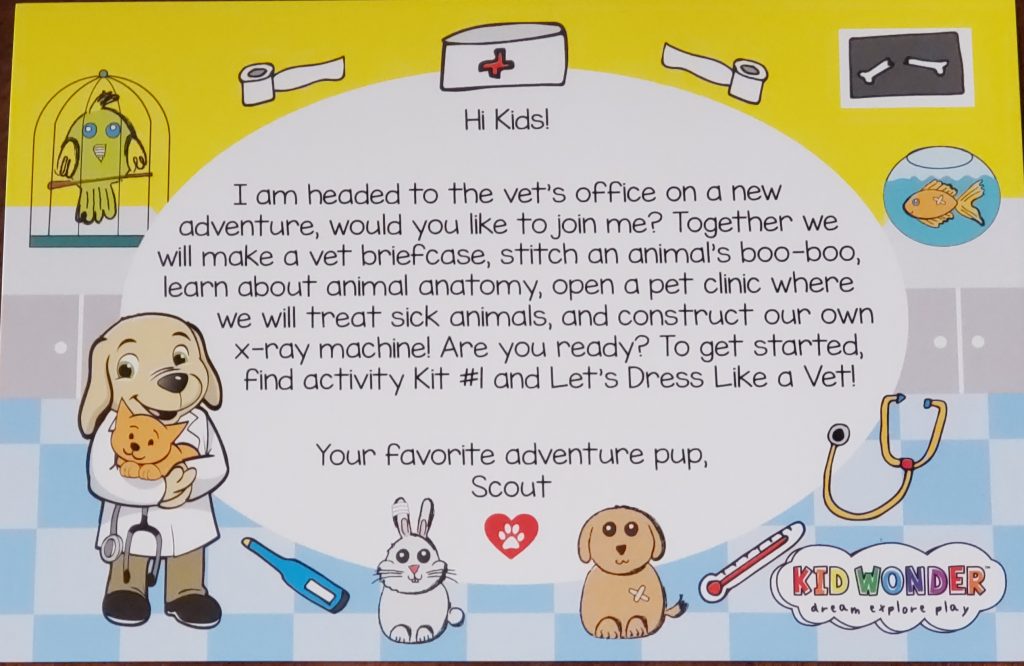 Do you see how organized they package the activities? I love it.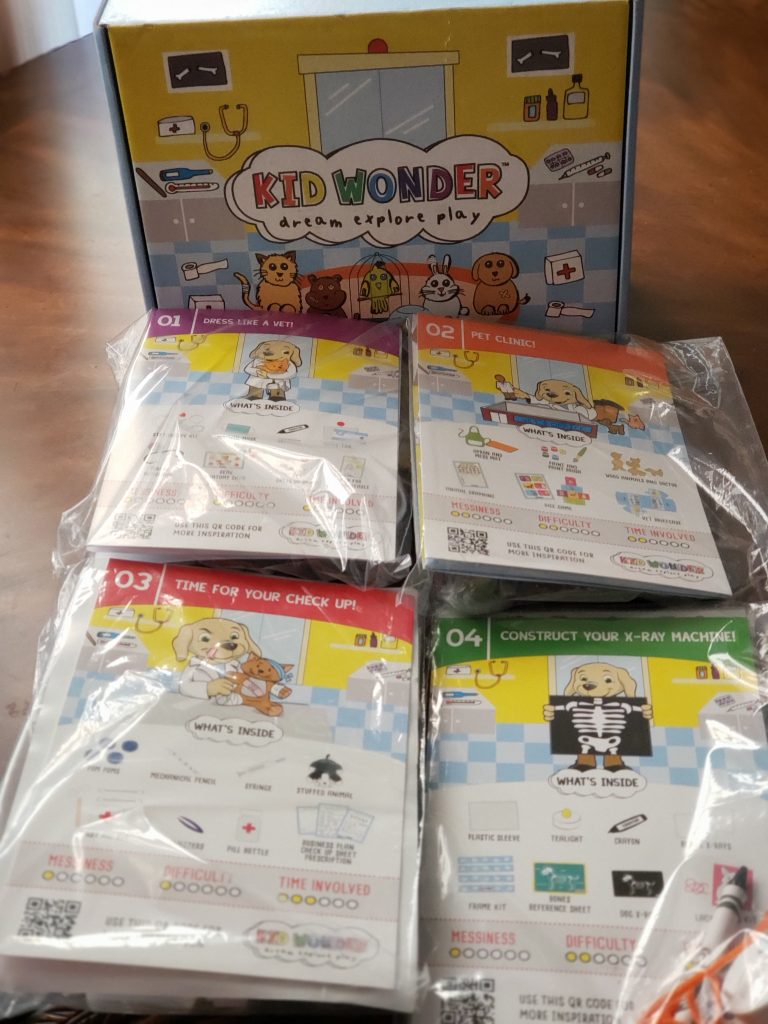 Activity 1- Dress Like A Vet!
In this activity, we made a stethoscope, a head mirror, and it included a shirt.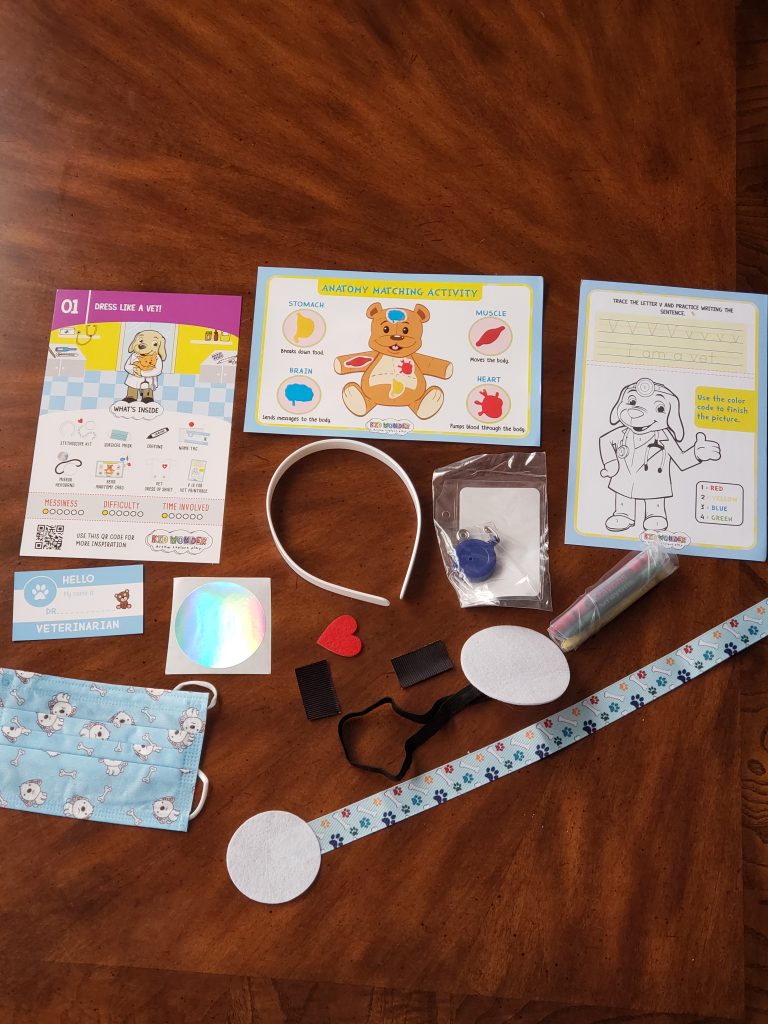 Activity 2- Pet Clinic!
We painted animals for our clinic in this activity. To pass the time while our animals were drying, we played the Block Game. We rolled the block and whatever animal it landed on, we had to move like that animal. We also made a vet Briefcase to hold all of our equipment.
---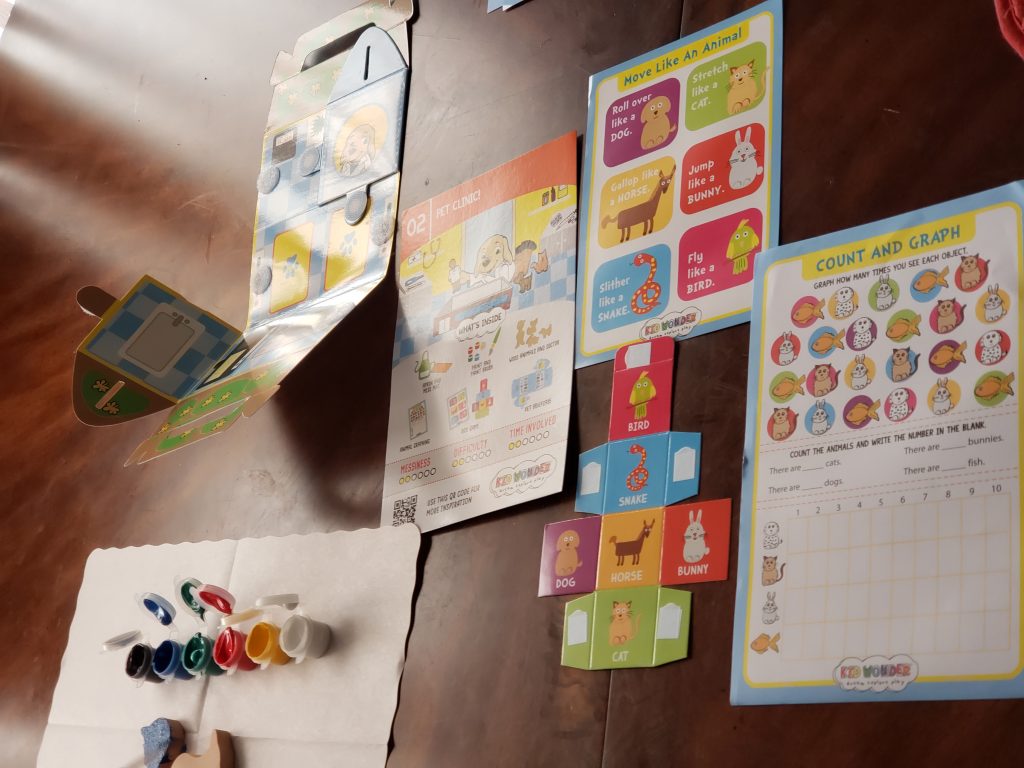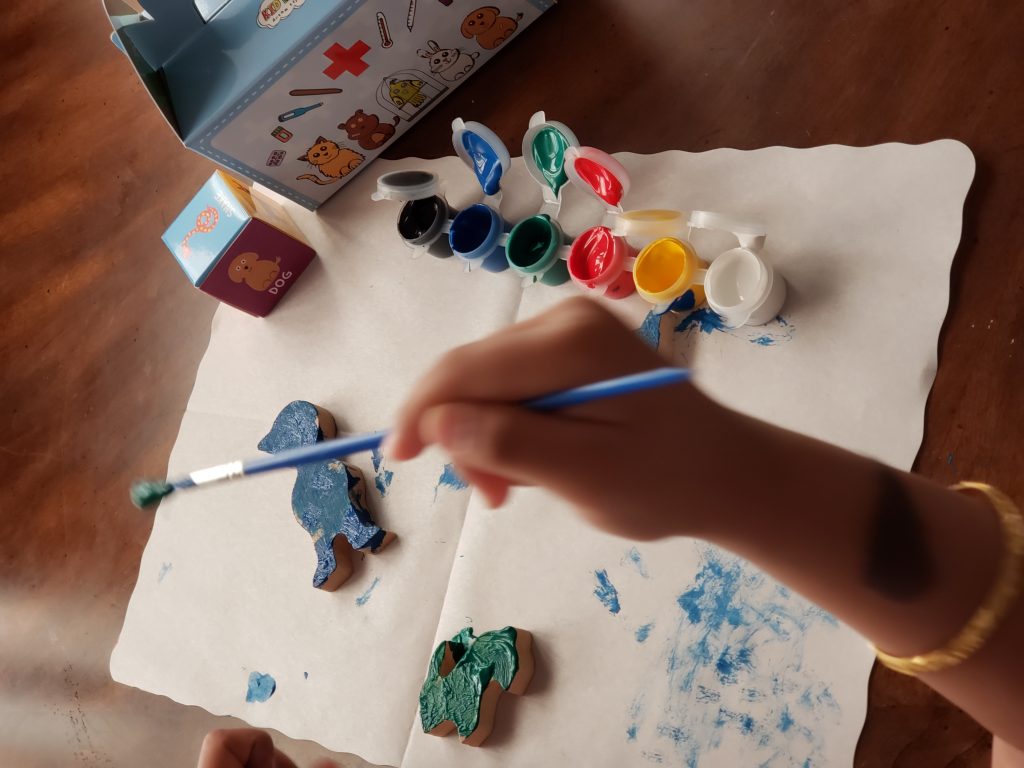 Activity 3- Time For Your Checkup!
This was our favorite activity because we met our first pet patient. A little pup named "Shadow" which we gave a checkup to. We also removed a "Splinter" from Shadow.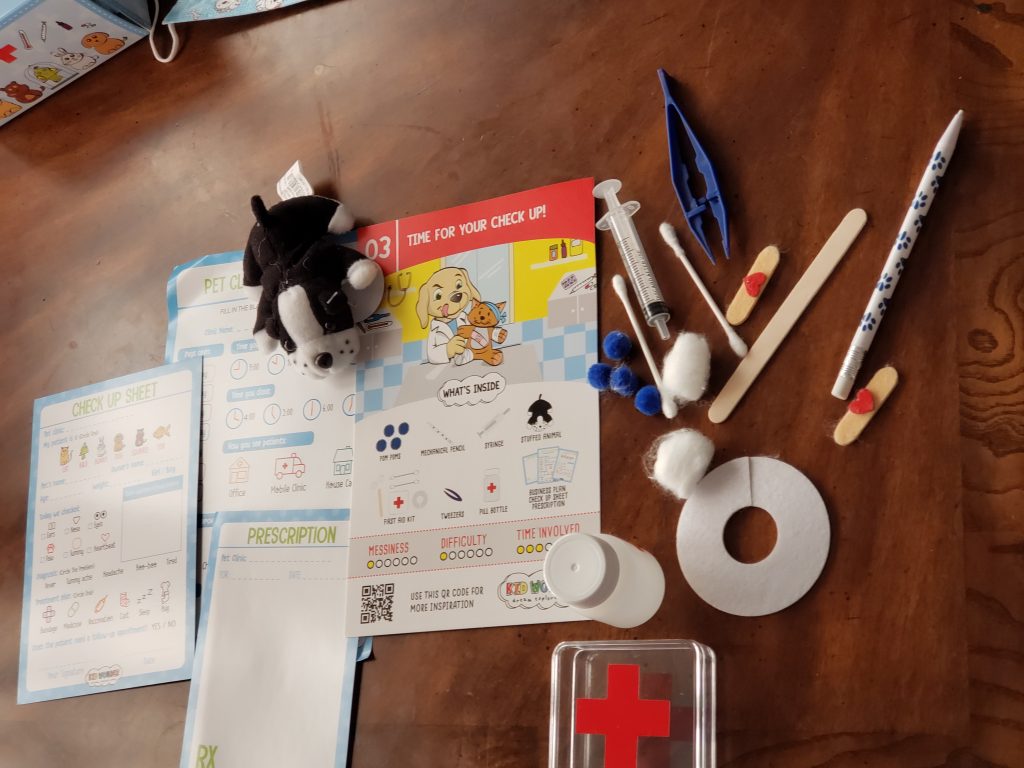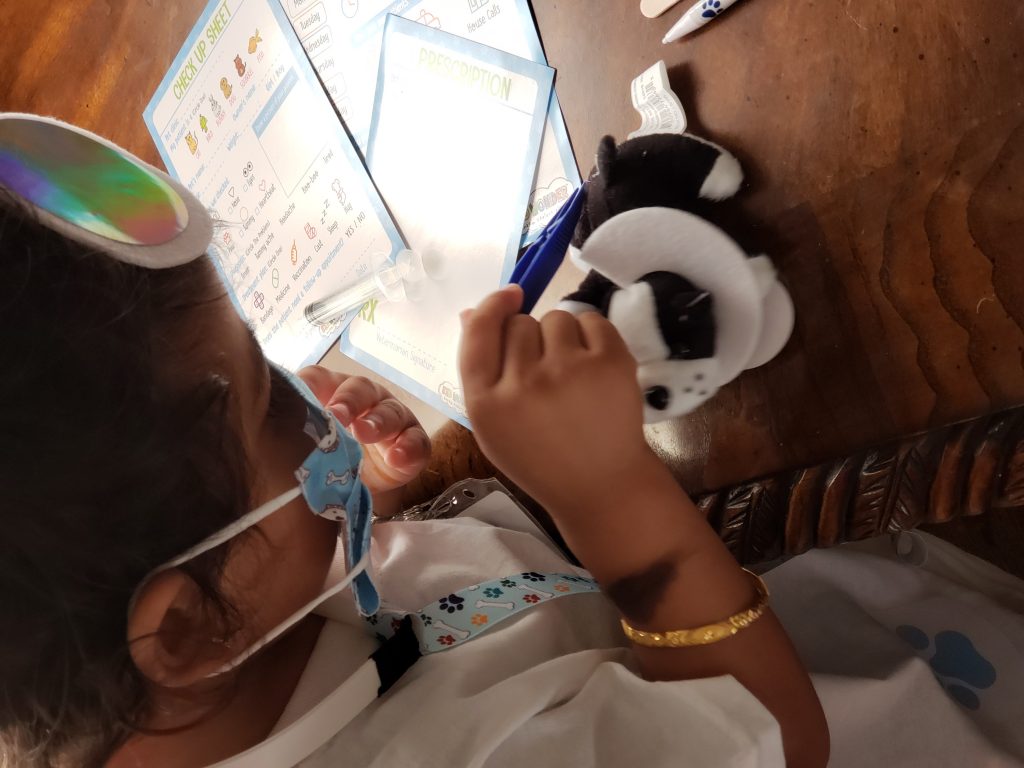 Activity 4- Construct Your X-Ray Machine!
We created our own X-Ray Machine in this activity and learned how to look for broken bones.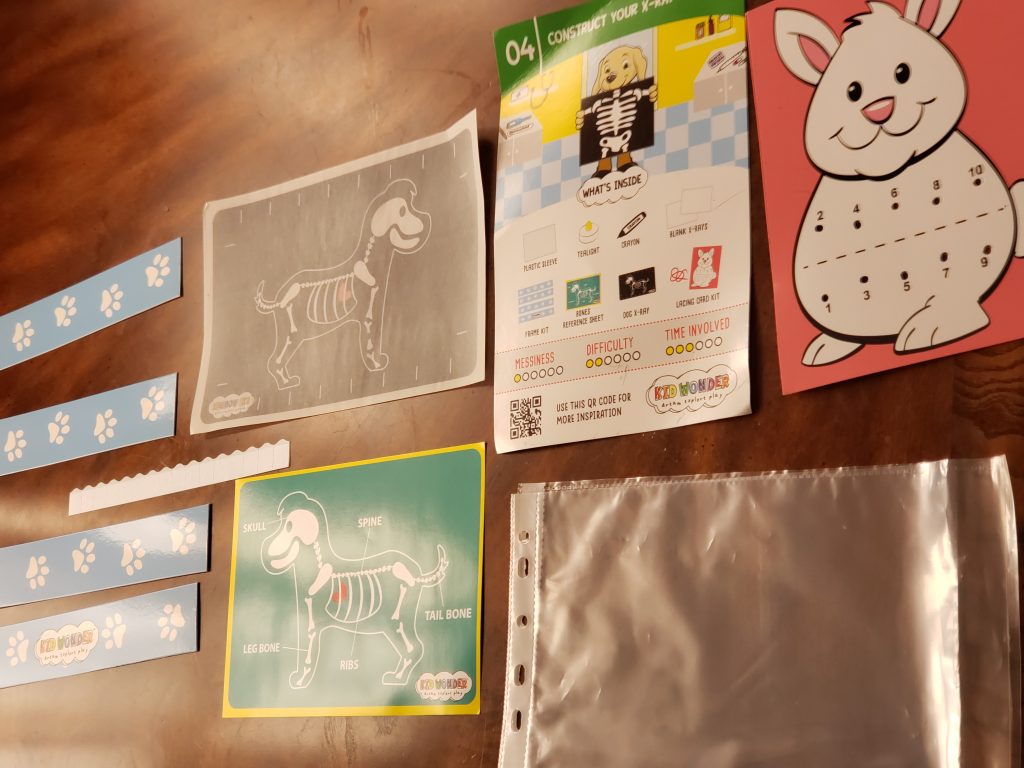 To keep everything exciting, Kid Wonder Box adds a little card with a description of next months theme.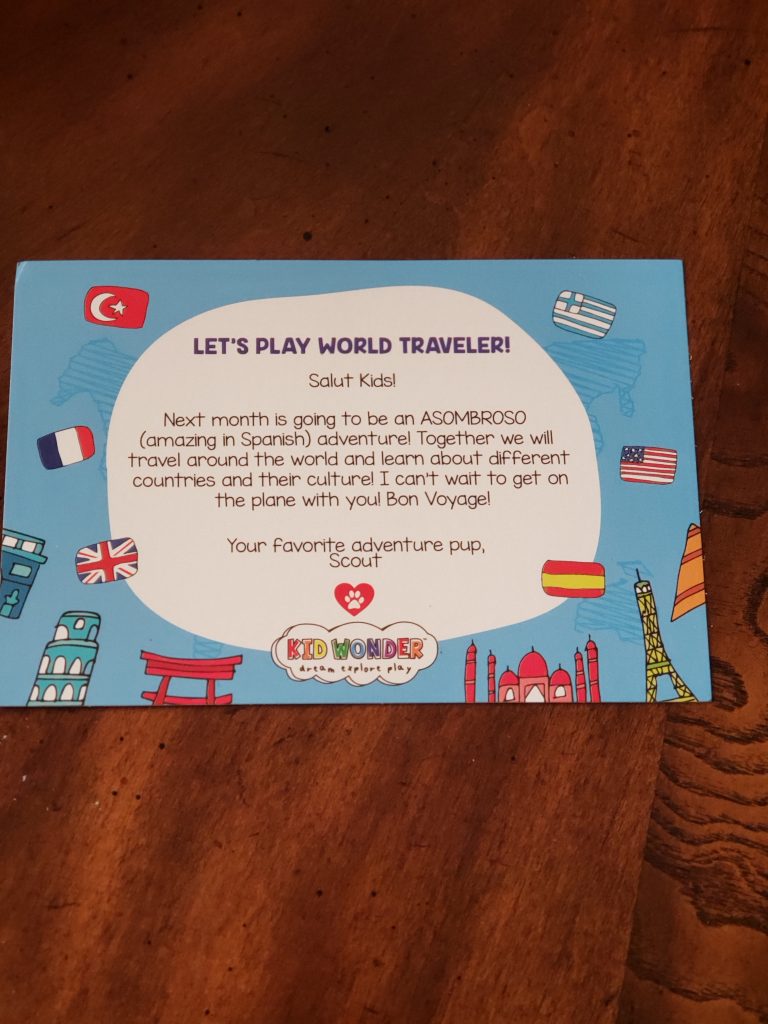 Keep a lookout for next months box review!!
Until Next time,