Nerd Block Jr. is a monthly subscription box of toys for the Nerd. It's curated by guests and celebrities, sometimes includes autographed items, has exclusive and collectible merchandise, and all are from your favorite name brands. You select the theme which best fits your personality. From there, their experts cull from all over to fill your Block (box) with surprise items to fit your choice of theme. With today's box review, we're unboxing the Nerd Block Jr. for Boys June 2016 nerd kids subscription box.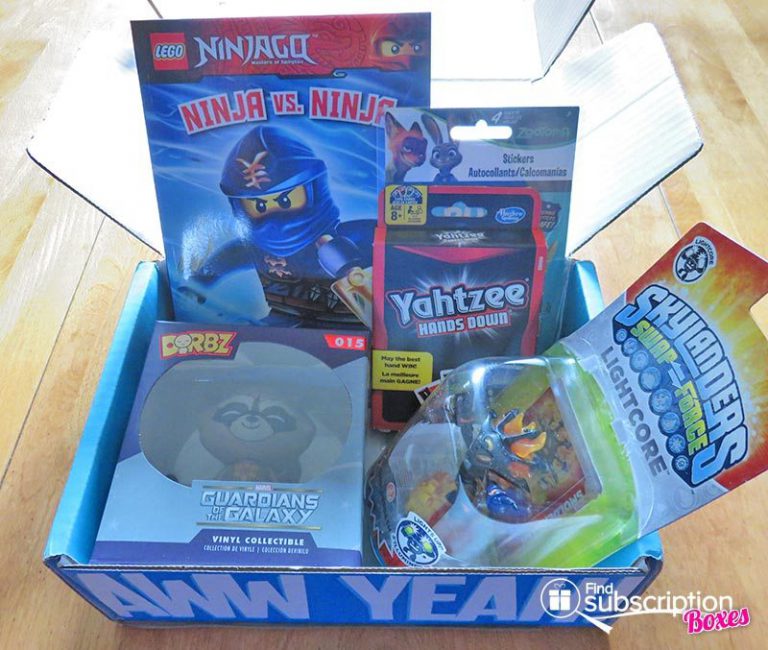 Inside the Nerd Block Jr. for Boys June 2016 Box
Our June 2016 Nerd Block Jr.for Boys nerd box contained five items, plus a ShirtPunch $10 credit, and a card with a hint of July's Block with a coupon for a friend.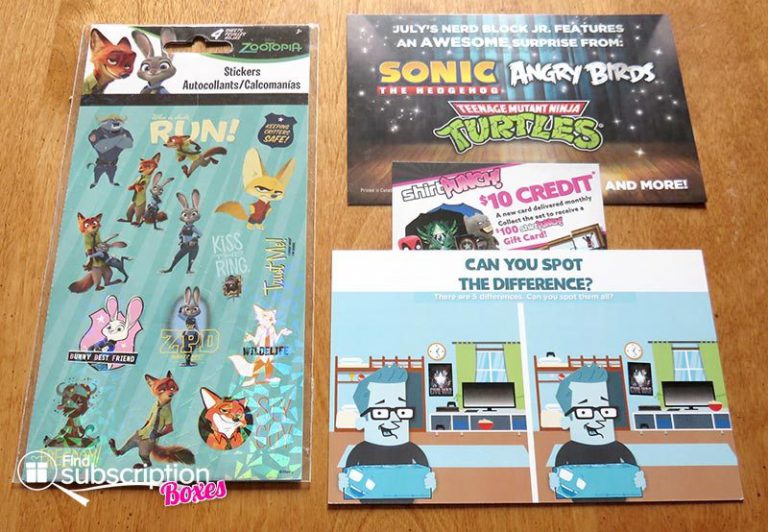 The boxed items are sealed in case a collector likes to save items in mint condition, but it's okay to open and play with the items. The Nerd Block Jr. June 2016 nerd box contents are: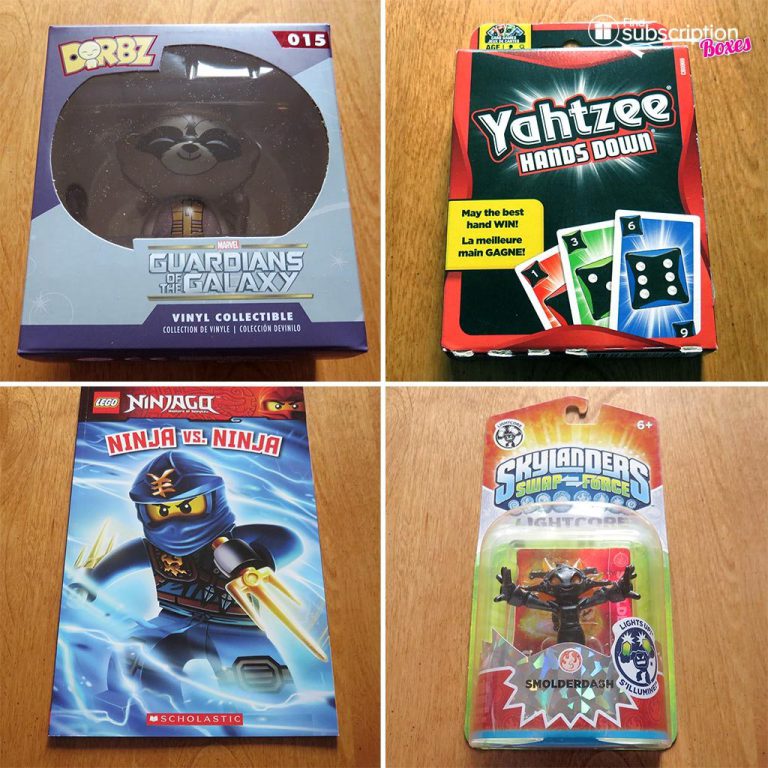 Guardians of the Galaxy Rocket Racoon Dorbz vinyl collectible.
Lego Ninjago: Ninja Vs. Ninja Scholastic book.
Zootopia set of stickers from SandyLion (four sheets).
Yahtzee Hands Down card game from Hasbro (the card games may vary in each box).
Skylanders: Swap Forces Lightcore Smolderdash collectible figure which can light up.
Our resident Nerd who received this June 2016 Nerd Block Jr. for Boys box was very excited with the contents. He can't wait to play the Yahtzee card game, read the Lego book, and play with the stickers. While many collectors will keep the seals on the collectible figures, he will probably play with his.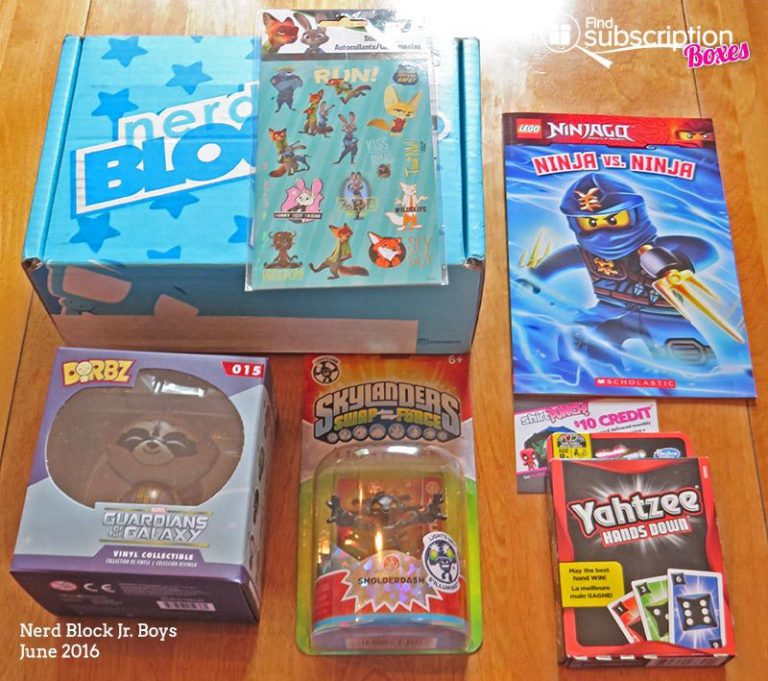 Nerd Block offers six different nerd subscription boxes: Classic, Arcade, Sci Fi, Horror, Comic, and Jr (great for kids). You can switch between nerd box themes at any time. The Jr. box allows you to pick for boys or for girls ages 6-11, contains 4-6 toys per Block, and has a $40 retail value. All of Nerd Block's nerd boxes are "Geek test, Nerd Approved." Their boxes appeal to many ages and their website invites fans to post Nerd Block unpacking videos on YouTube for all to enjoy.
Nerd Block Jr. Coupon
For a limited time, save 15% off your first box with new monthly Nerd Block Jr. subscriptions. Use Nerd Block Jr. coupon code FindSubBox16 to at checkout to get your discount.