ScentBox is a monthly perfume subscription that sends out a 30 day supply of a designer fragrance of your choice. They have two options; a "Standard" option which offers a selection of designer fragrances for $14.95 a month, and a "Premium" option which offers access to their highest end fragrances for $19.95 a month. ScentBox is running a promotion where you can receive 35% off your first month; this discount is applied at checkout.
After signing up for a plan, you can choose from their catalog of perfumes. Standard plan users can choose from a list of over 575 fragrances. Premium plan users have access to all of those, as well as an extra 275 premium fragrances. ScentBox provides you with a scent calendar, and you can choose your perfumes up to a year in advance. If you don't choose a scent, ScentBox will send you their fragrance of the month.
Today, I will be reviewing the March 2019 Scent of the Month for Women. It arrived in a black keepsake box, which kept the sample protected in shipment.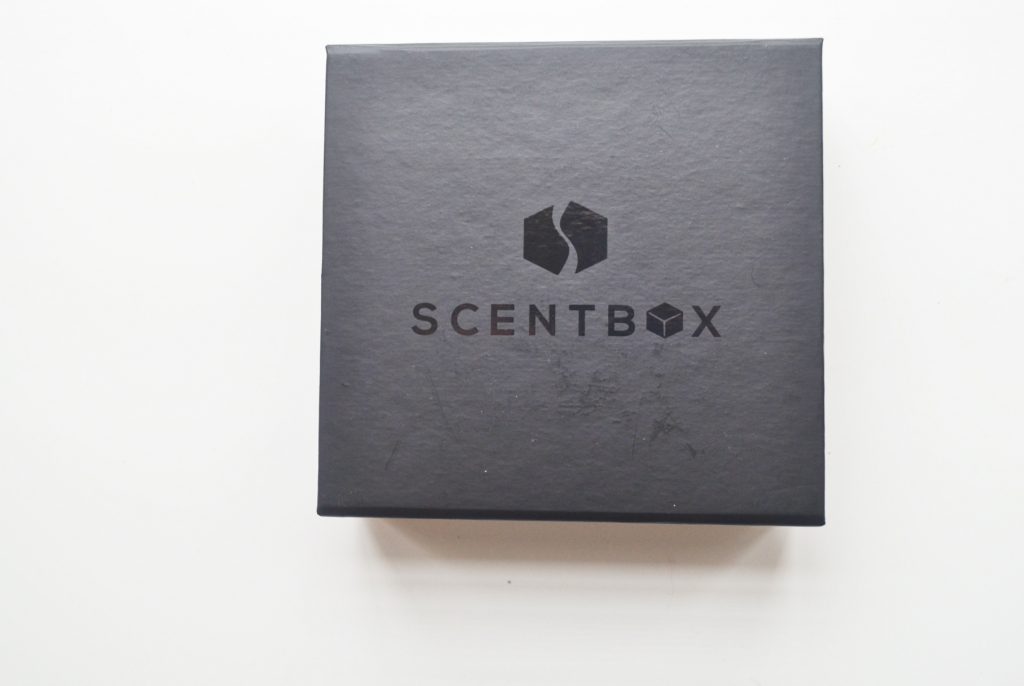 My Scent of the Month box included a coupon for 15% off a full sized bottle of perfume!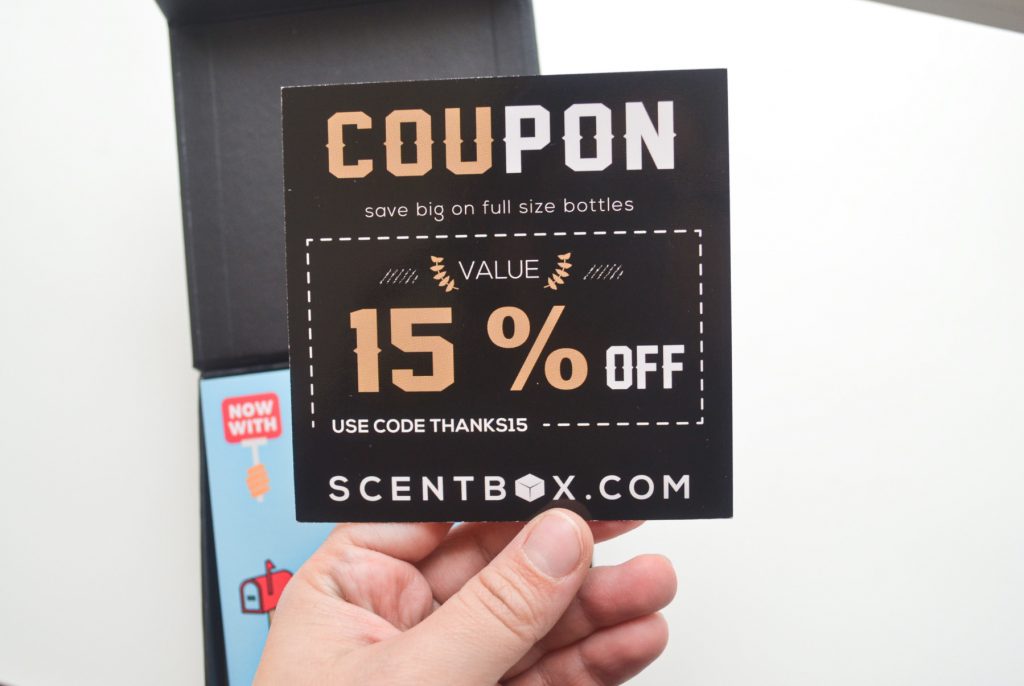 I also received a little slip notifying me that Scentbox now offers one free exchange shipment per month. Previously, if you did not like your perfume you were just stuck with it for the month. I love that they now offer this!  This may be the cause of the $1/month price hike, but I think it's well worth it.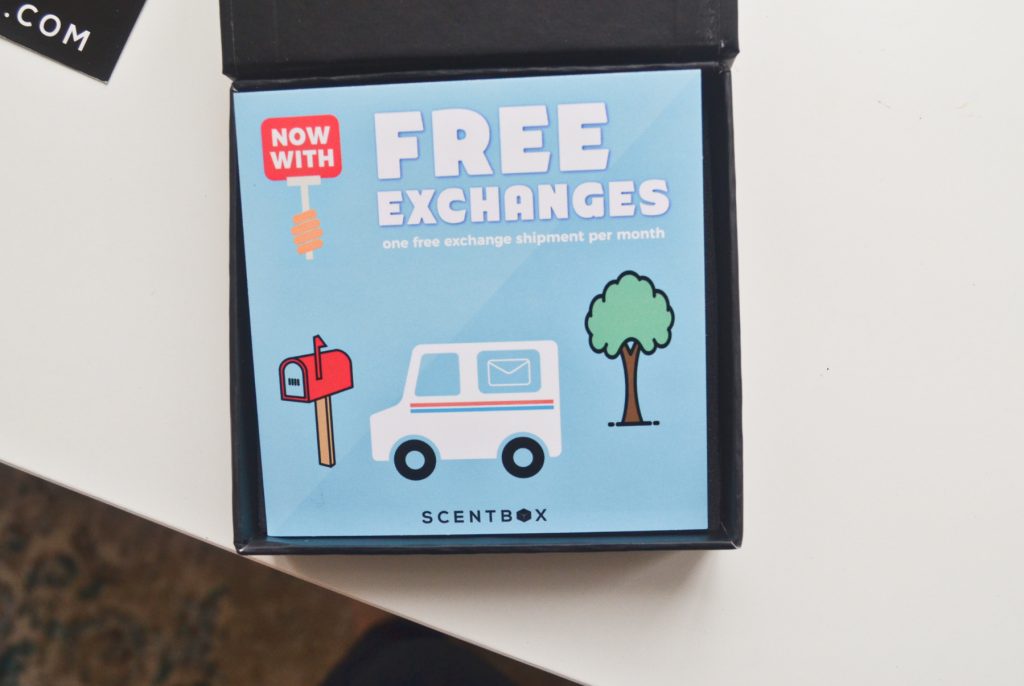 I also received a mini sample for the first time ever. I'm not sure if this was a one-time thing, or if it will happen in subsequent boxes. My sample was DKNY Be Tempted, which has smells like a juicy red apple.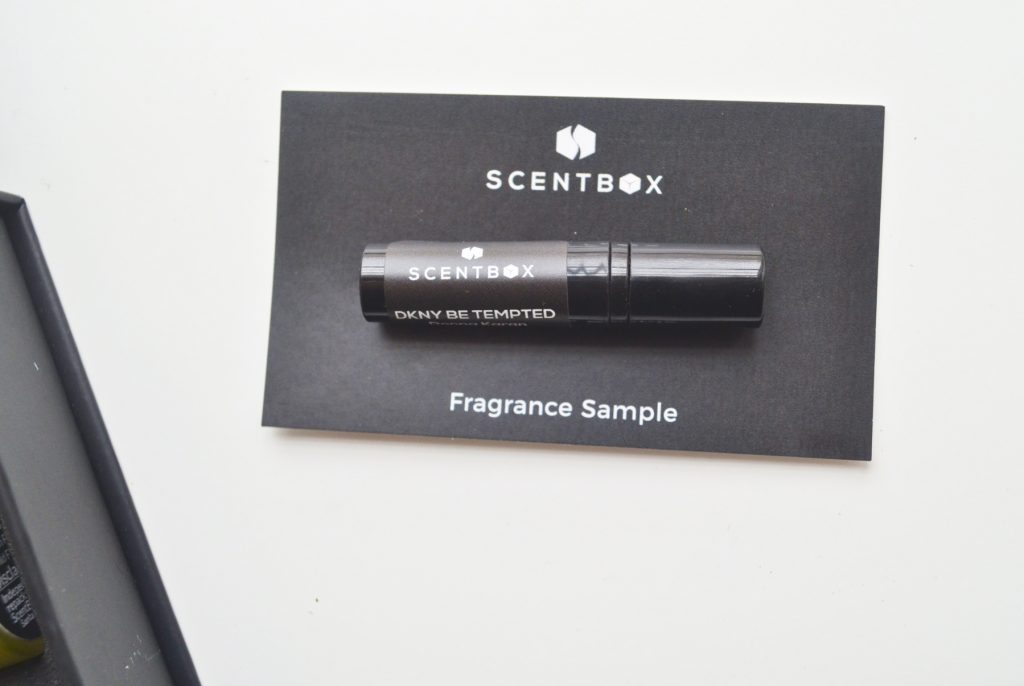 I also received a larger fragrance sample in a .27 oz travel atomizer. Normally Scentbox includes a card with information about the Scent of the Month, but that was missing this time. March's Scent of the Month was Poppy Wildflower perfume by Coach. This lovely blend has top notes of lemon, mandarin, freesia, and pink pepper. The mid-notes are floral jasmine and lily of the valley, and it has a warm and velvety patchouli, cedar, and vanilla base. This is a wonderfully complex perfume, and I think the warmth of the cedar and patchouli really balances out the jasmine. I normally steer clear from jasmine fragrances, but Scentbox does a great job of picking out perfumes that don't smell like your grandma's bathroom.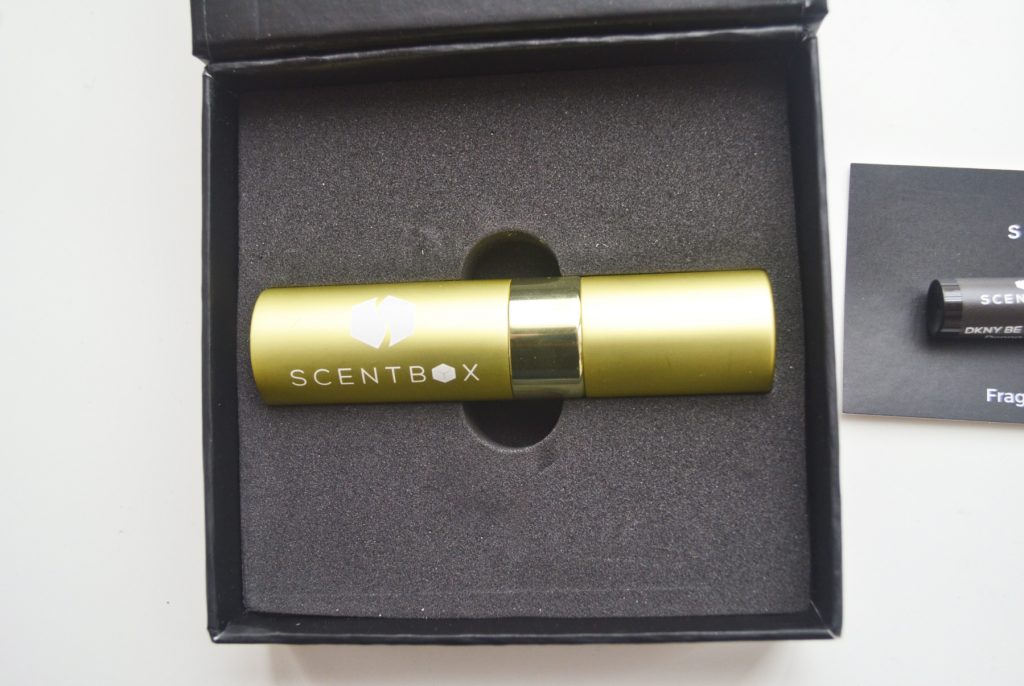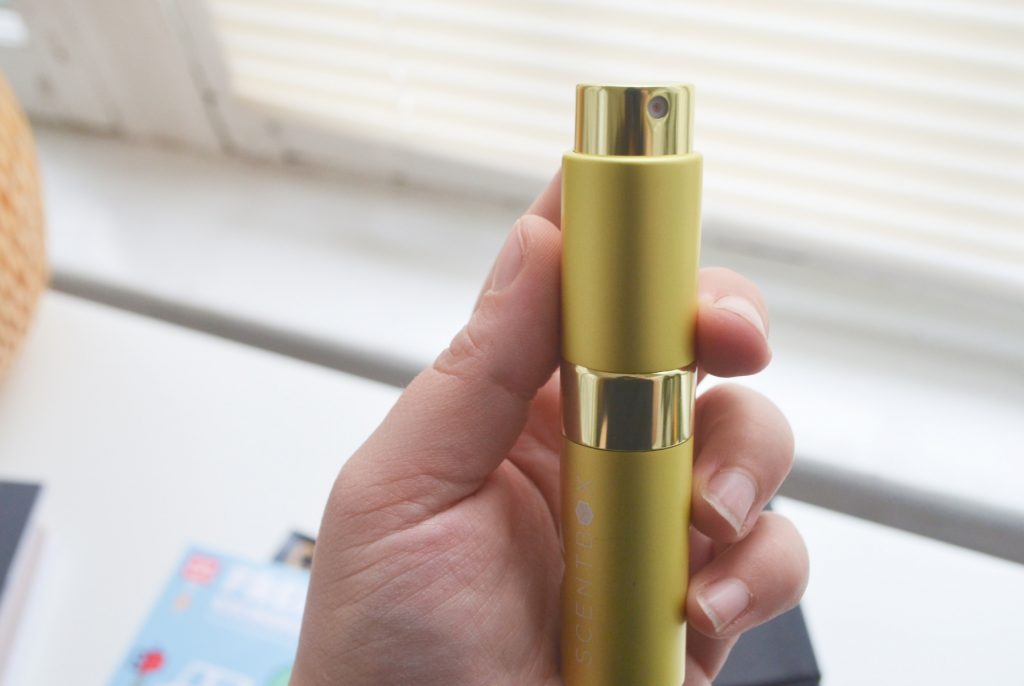 I have always been a fan of Scentbox, and that is only reinforced by their introduction of bonus samples and an exchange process. Not to mention, March's Scent of the Month pick was phenomenal. This box is an affordable way to try out designer perfume before committing to a larger bottle!