Vine Oh is a a quarterly subscription box that sends you two bottles of California wines and 5-6 pampering products.  When signing up for a subscription, you can choose whether you would like to receive two red wines, two white wines, or a mix of both.
Today, I will be reviewing the "Oh! Happy Day! Box", which is a limited edition Wine & Surprises Box for Her. The box is stuffed with pampering items to accompany the wine, and it is a perfect gift for Mother's Day or to show any woman in your life how much you love them. I'll walk you through all of the items inside of this box; if you are interested, there is time to purchase it! "Oh! Happy Day!" boxes ship May 6th, and will arrive in time for Mother's Day.
Get $10 Off + a FREE Extra Bottle of wine with any new Oh! Happy Day! Box subscription order. Just $49.99 + free shipping! Use code Find at checkout.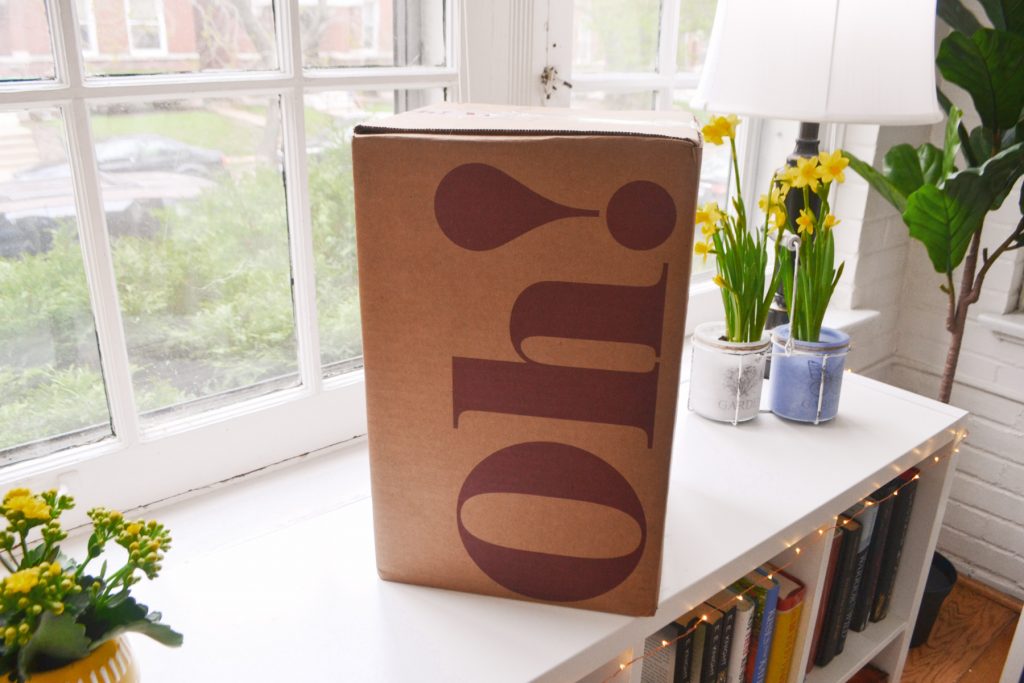 My Vine Oh! curation was packaged in a large box, and every item was in perfect condition. The wine bottles were inside a fitted cardboard mold, which kept them safe during shipping.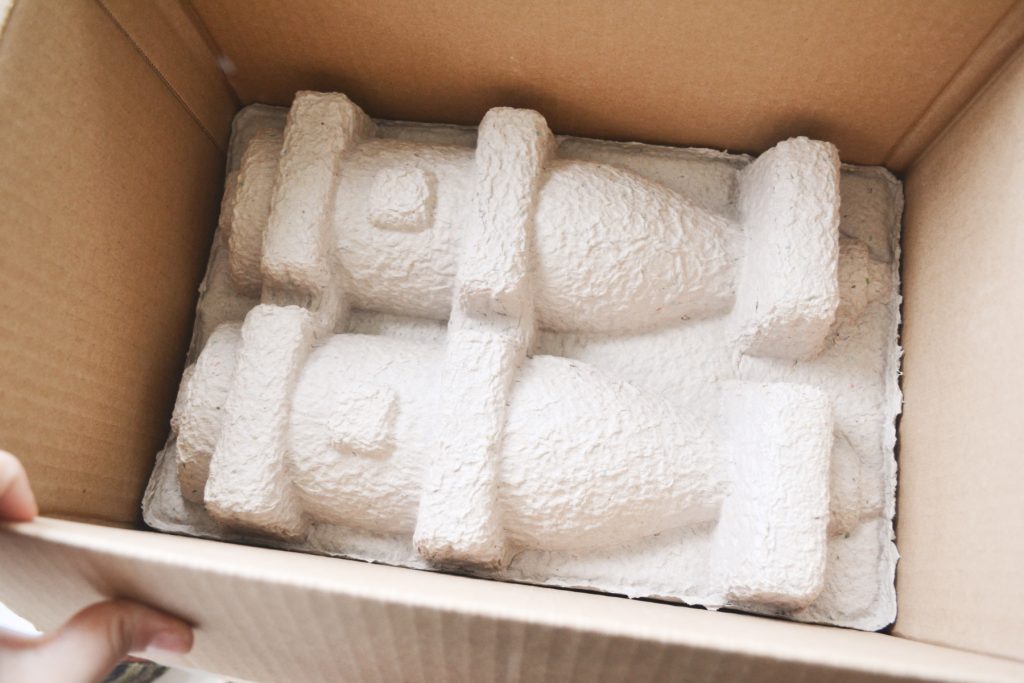 The box contained two California wines: a 2016 Spectacle California Red Blend and a 2016 Tines California Rosé. The bottles are total eye-candy; especially the rosé! The Spectacle Red Blend  has a hint of sweetness from berry jam flavors balanced with notes of savory woody cedar – it has a retail value of $24. The Tines Rosé is a versatile wine with fruit flavors and a floral aroma, and it also has a retail value of $24.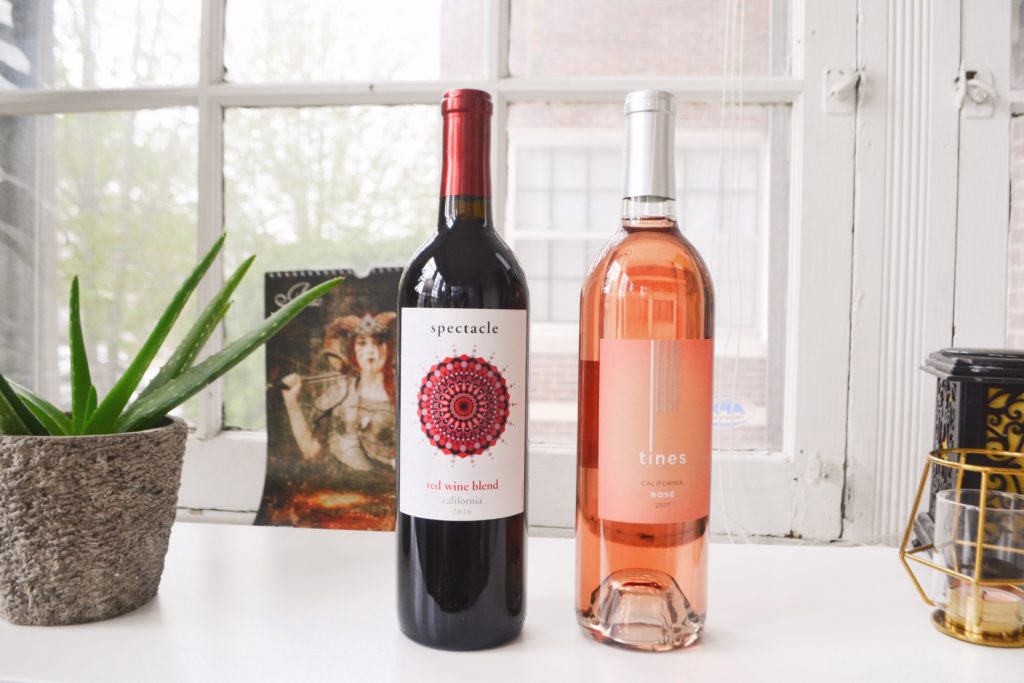 There is just something about rosé that makes people happy and carefree! Now that it's starting to warm up, you can unwind and enjoy the sunshine with a glass of rosé by your side.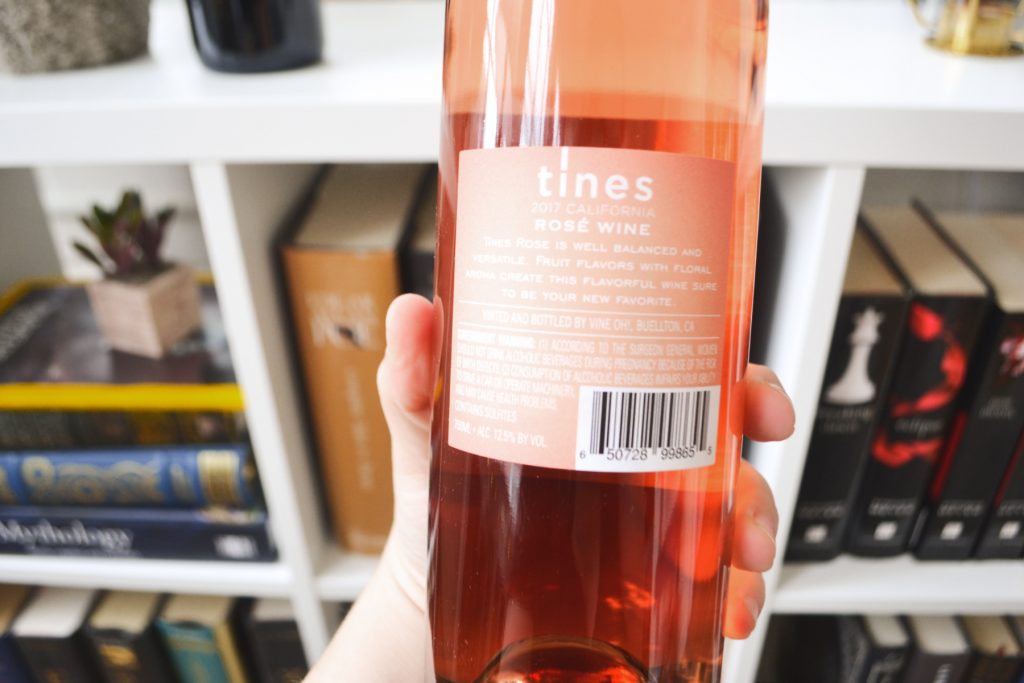 The Red Blend is a little heavier, and would be great as an accompaniment to a beef or duck dinner. It's a little too sweet to cook with (I usually make stew with red wine), but it's perfect for the table.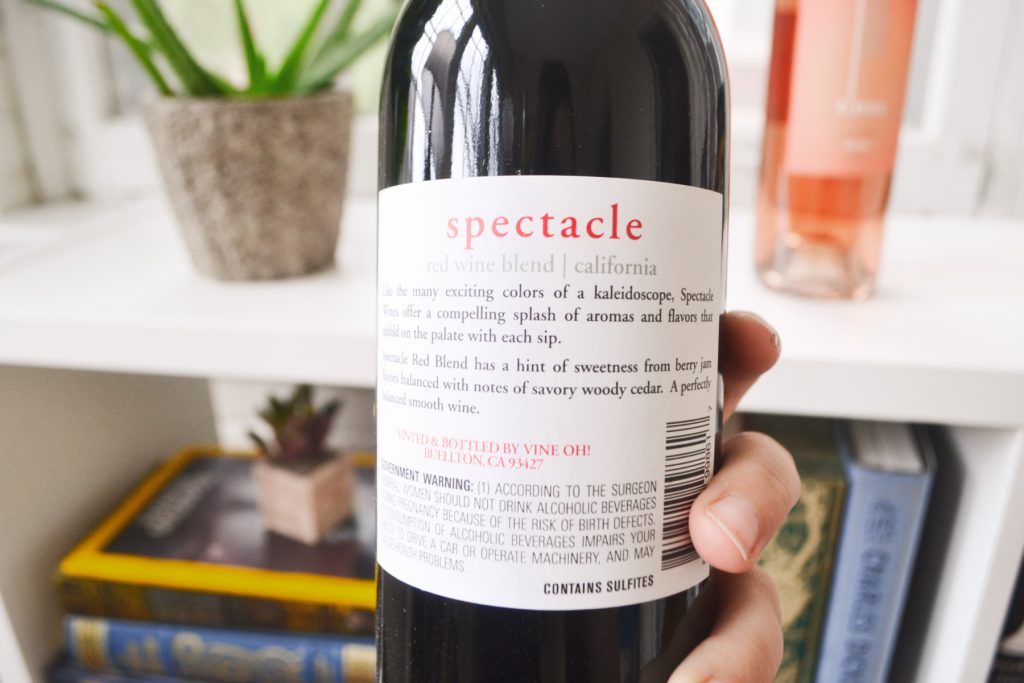 The Oh! Happy Day! box also contained several pampering treats. They were packaged in a smaller box, and contained lots of paper squiggles to keep everything cushioned.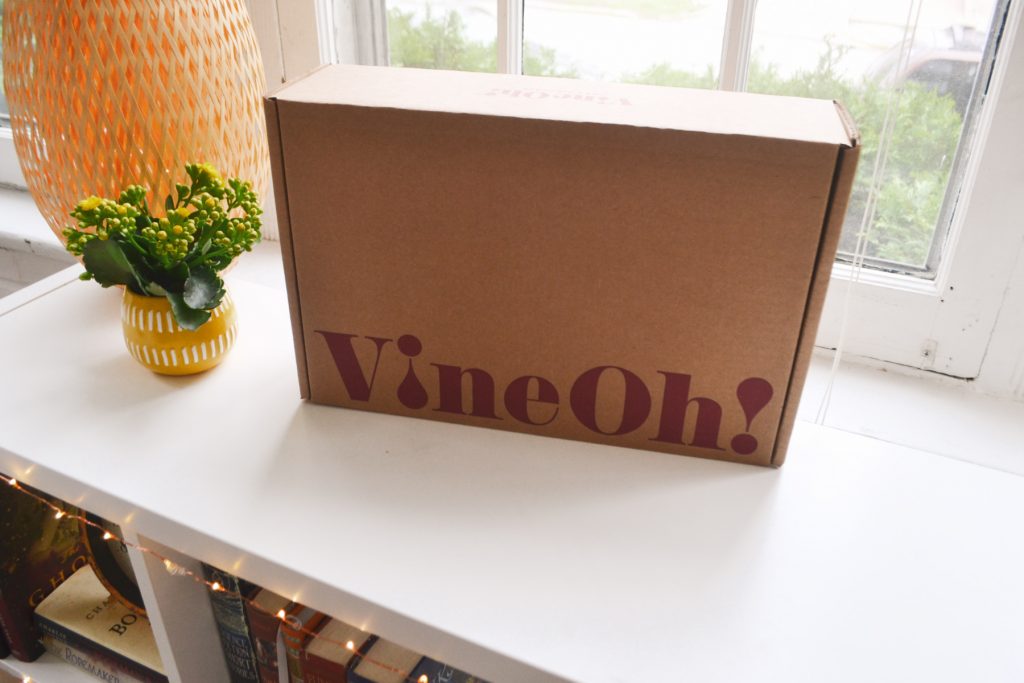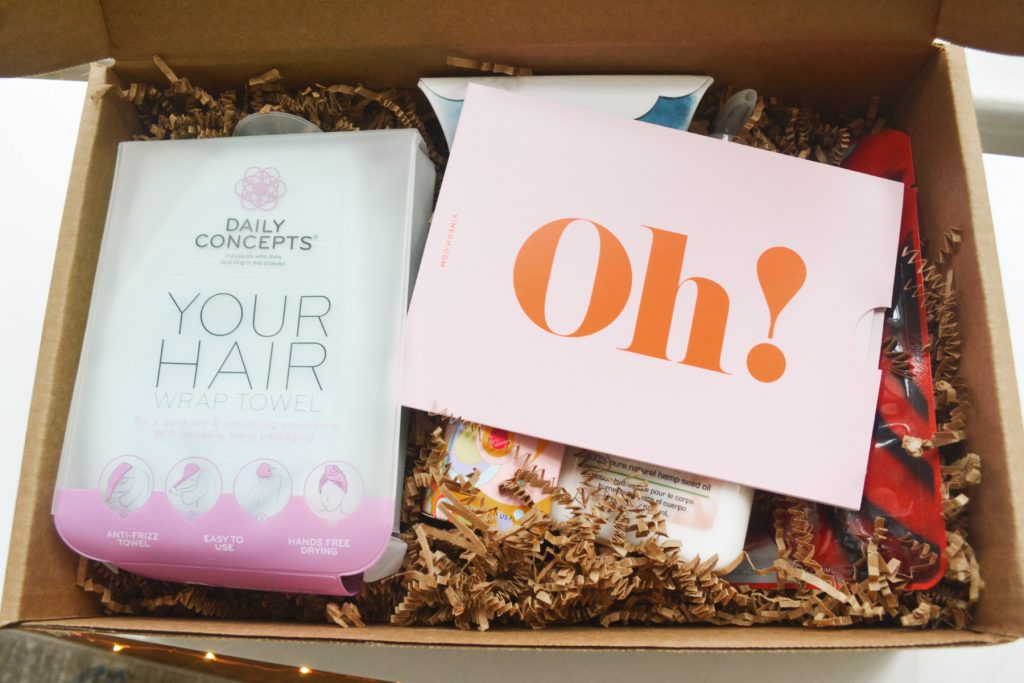 I love the way Vine Oh handles their box inserts. Rather than being strewn throughout the box like some subscriptions do, they are packaged neatly inside a little folder. Each insert has a LOT of information about the products, which I love!! I like to know as much as possible about the items in a subscription box – partly because it makes reviewing them easier, and also because I feel it enriches the experience.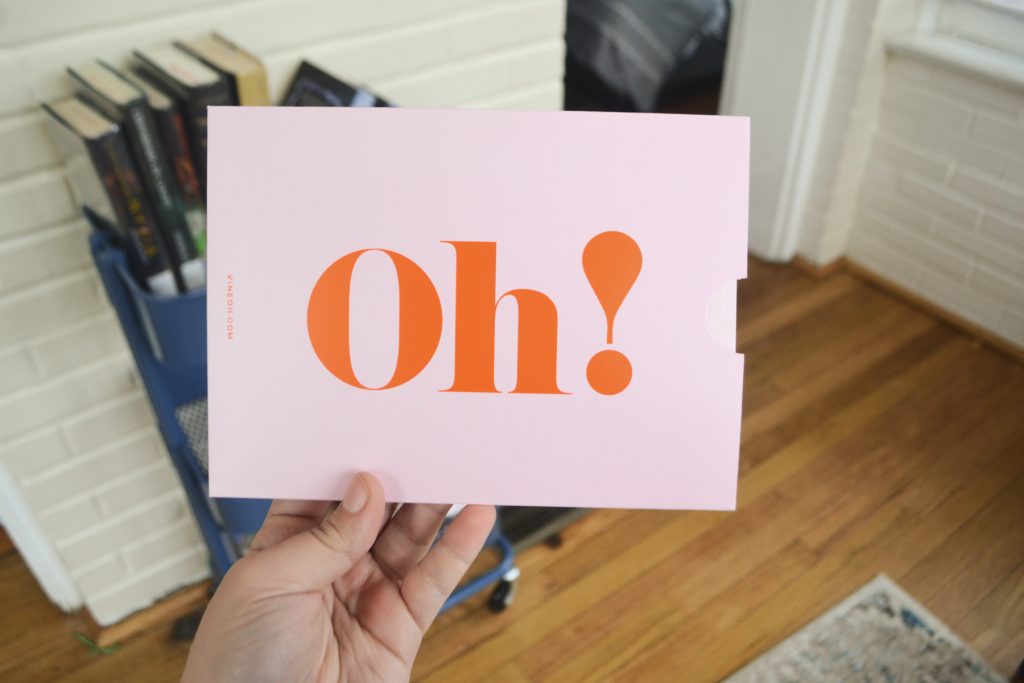 One of the inserts listed every item in the box, as well as their respective retail values.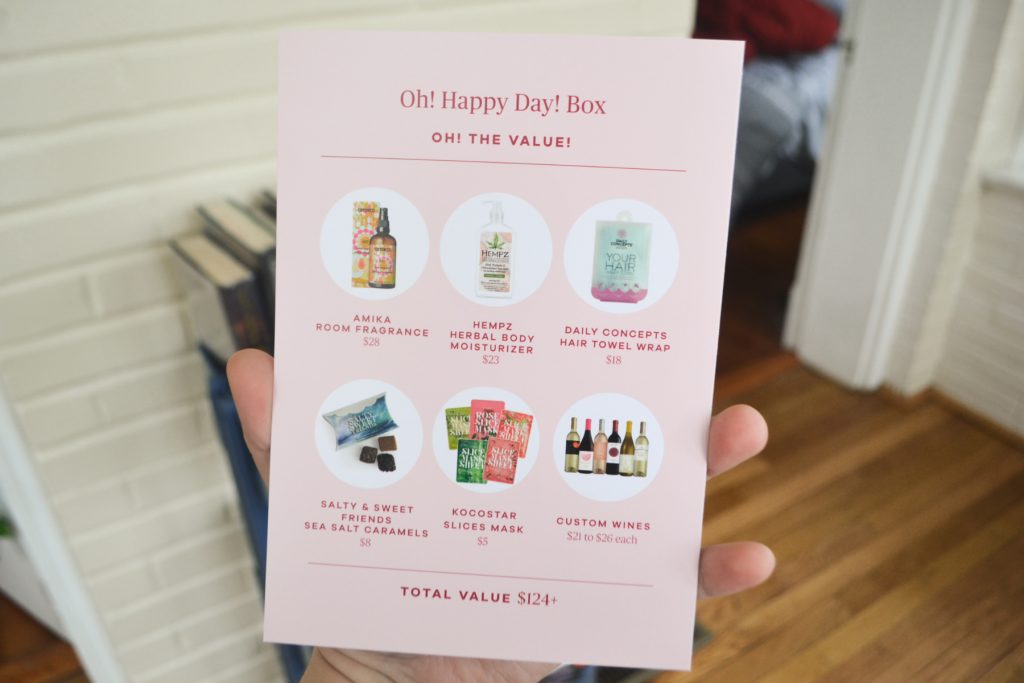 The next insert gave some information about Vine Oh! Custom Wines. Each wine selection includes two of their premium custom wines – either two sweets, two whites, two reds, or a mix of white & red. They have added two new varietals to their selection, and will be adding more soon!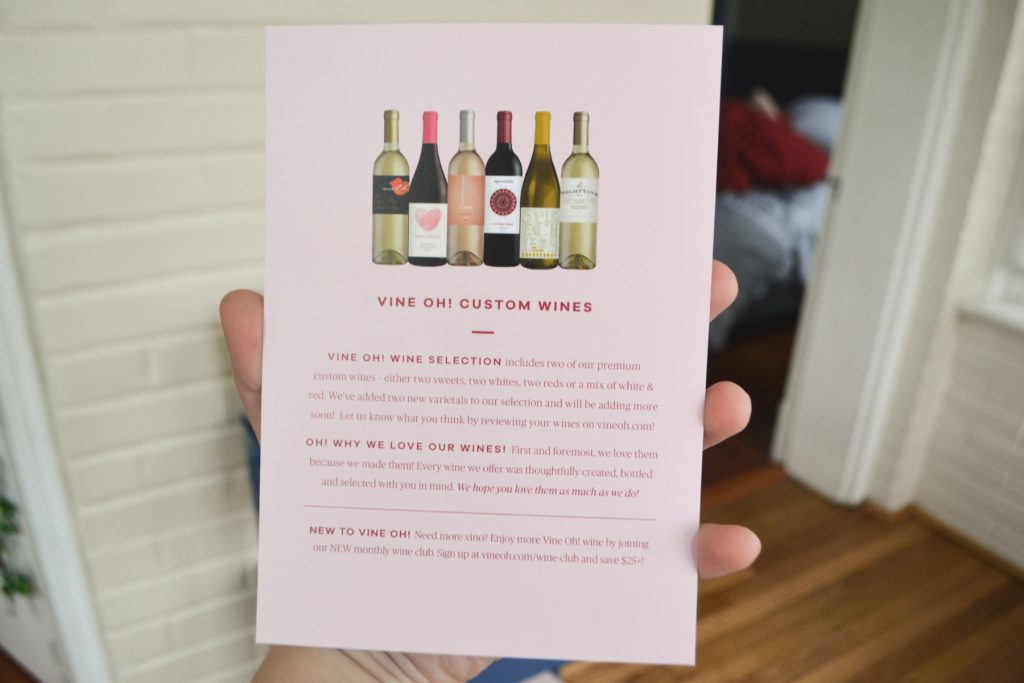 There were five more inserts – one for each pampering product in the box. These inserts gave an overview of the product, listed reasons why Vine Oh included them, and even had a few special offers!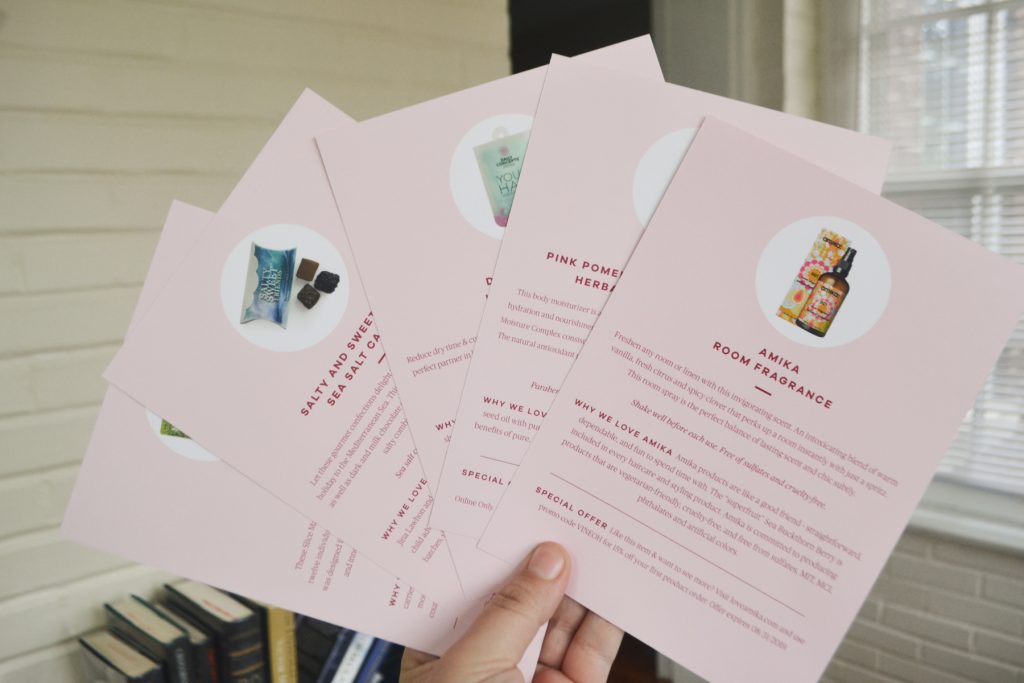 The first item in my box was this Hempz Pink Pomelo & Himalayan Sea Salt Herbal Body Moisturizer, which has a retail value of $23. I am a big fan of Hempz products! Their body moisturizers leave your skin soft and hydrated, without a hint of greasiness. They also smell divine!! This kind smells like a delicious glass of grapefruit juice. And, the bottle is going to last such a long time – it holds a whopping 17 fl oz f product.
The moisturizer is fused with pink pomelo extract, which is known for its skin plumping effects. It prevents collagen breakdown, and improves skin elasticity! Another ingredient is red algae,  which is packed with antioxidants to help your skin defend against the free radicals that are present in environmental pollution.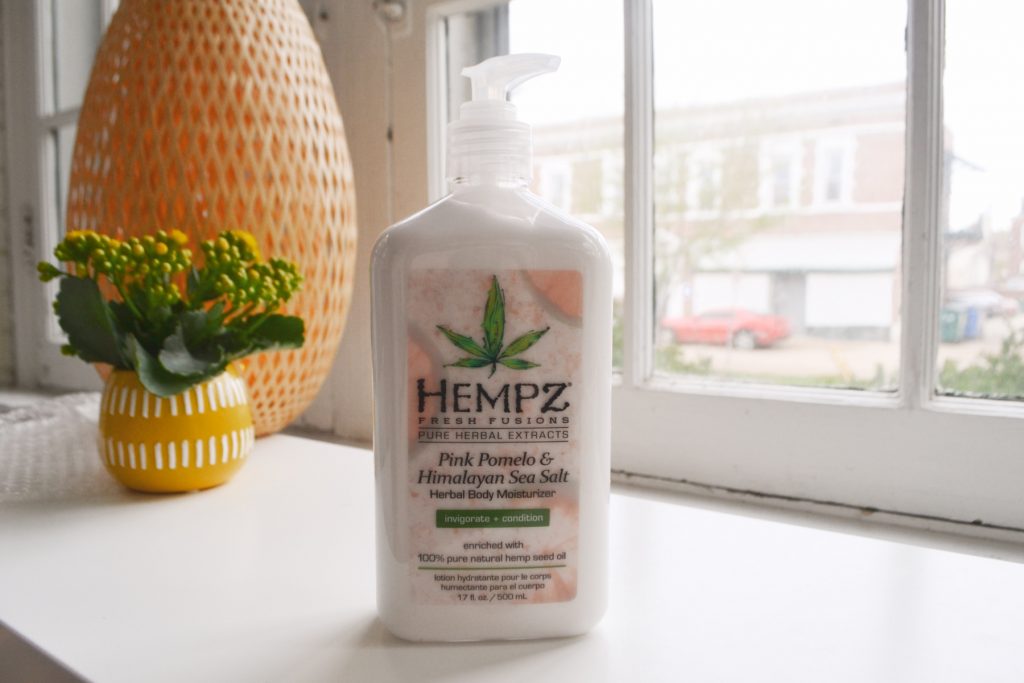 The moisturizer's formula is thick, and holds it shape well. Yet, it feels surprisingly lightweight and absorbs quickly!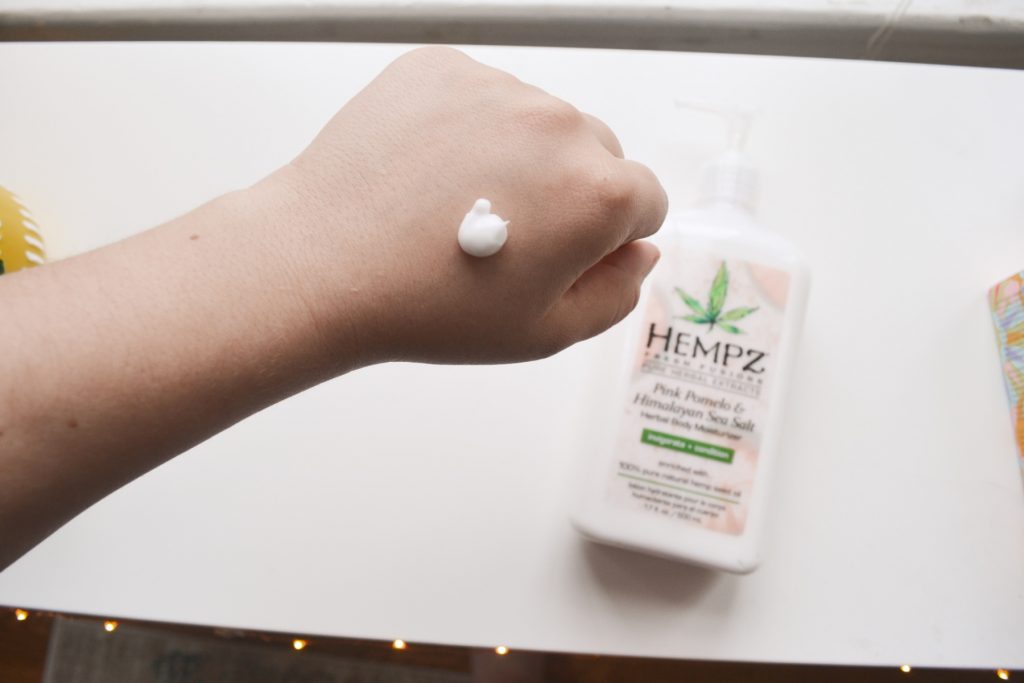 The next item I received was this Rose Petal "Slice Mask", which comes with twelve individual petals to place on your face. There were several variations subscribers could have received, and they are suitable for all skin types.
I have tried slice masks before, and I love that I can just pop a couple where they're needed – rather than putting a whole mask on. They are also a lot more comfortable to wear. I wish that this package was resealable though… since it doesn't seal back up, you have to use all 12 slices at once, or else they will dry out. It even says on the package to use them immediately after opening. I feel like that defeats the purpose of individualized slices to target specific skin areas. If you have to put 12 petals on your face, why not just put on a whole sheet mask?
That being said, the petals smelled amazing and totally rejuvenated my skin. I put them on areas where I typically get dry patches, and my skin was soft and glowy for hours afterwards!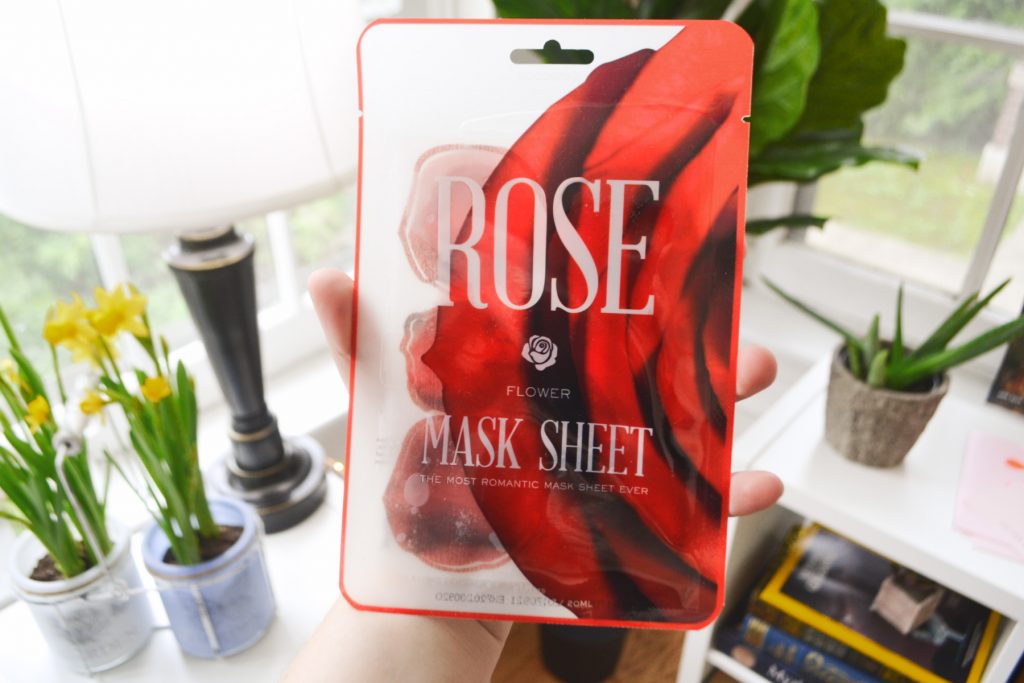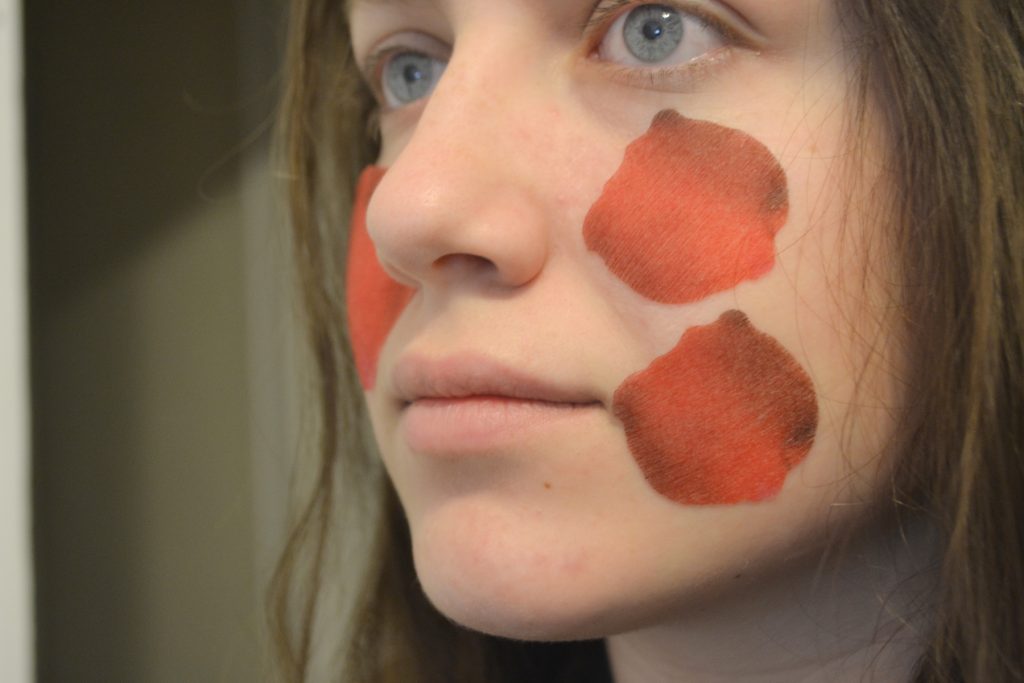 The third pampering item was this Amika Room Fragrance, which has a retail value of $28. I have used amika dry shampoo for years, but I had no idea they made room sprays! The spray smells of warm vanilla, citrus, and spicy clover. It's a very fresh scent, lasts for hours.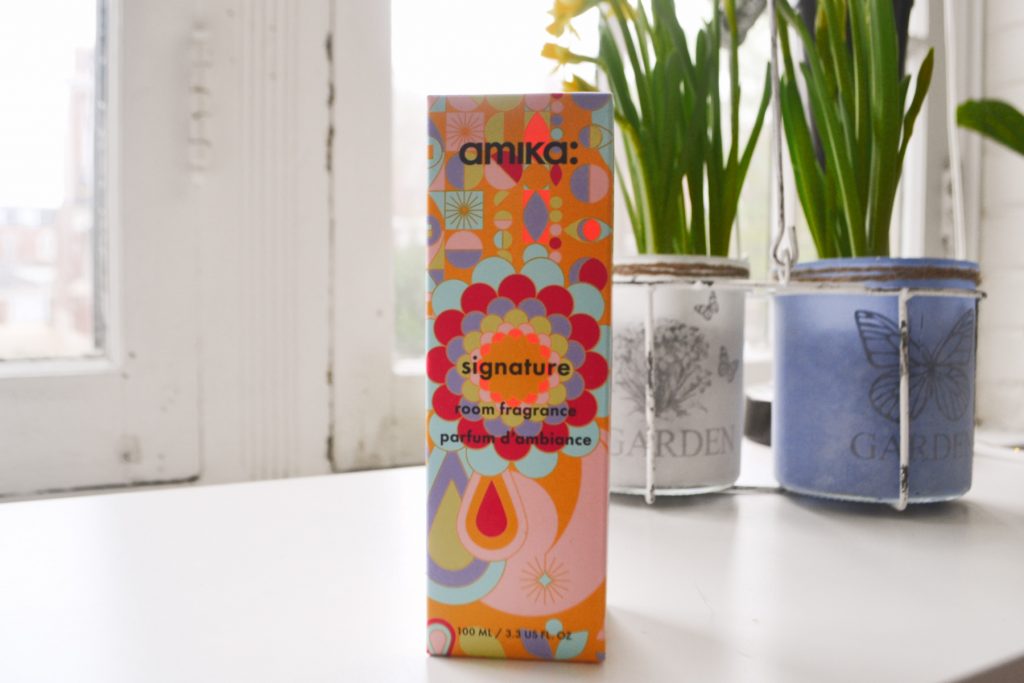 The bottle is huge, and you can make a room smell great with only 3 spritzes. I have a feeling this bottle will last a long time!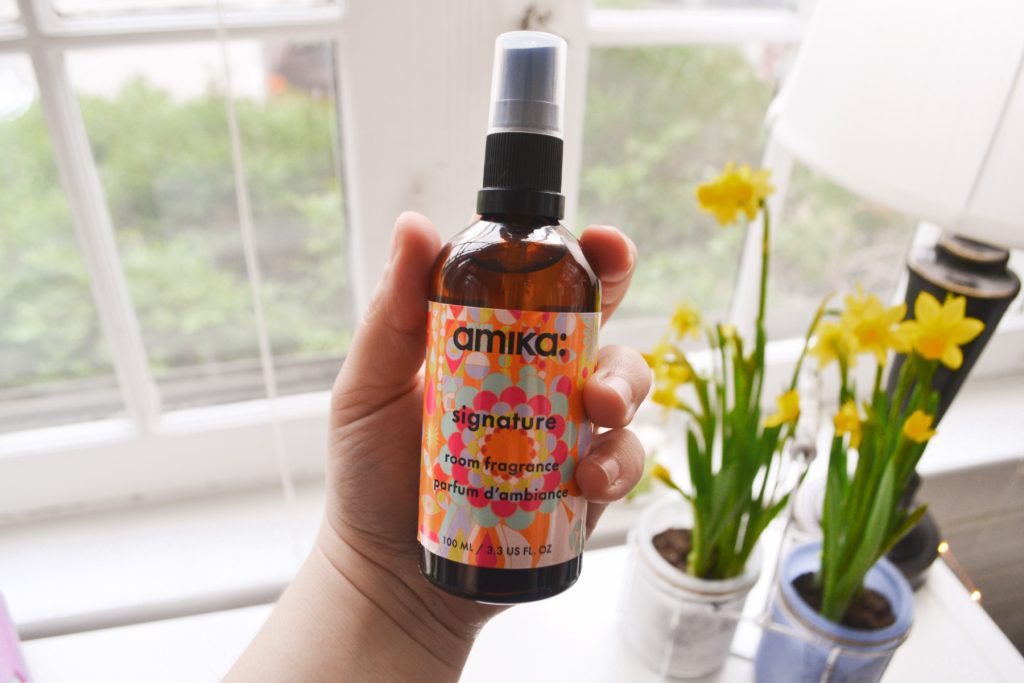 The next item in my box is a total guilty pleasure for me: caramels! These Salty&Sweet Friend Sea Salt Caramels have a retail value of $8, and are perfect for anybody with a sweet tooth. I must admit, I ate all 3 of the caramels right after taking the photo!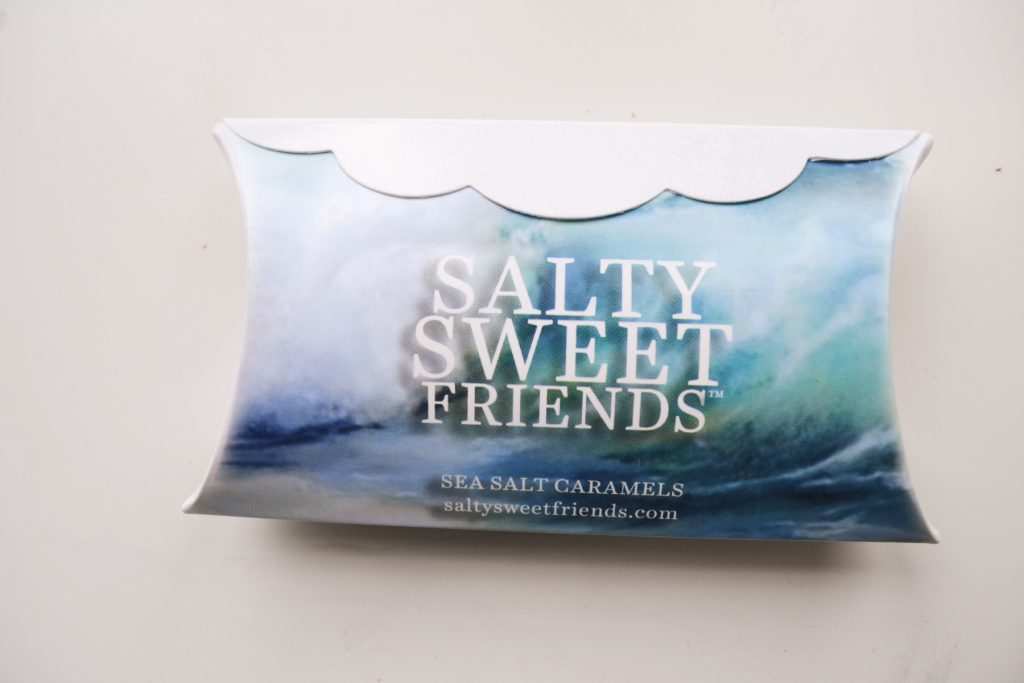 I mean, can you really blame me! Don't these look irresistible? My favorite was the dark chocolate covered caramel – the bitterness of the chocolate, the salinity of the sea salt, and the sweetness of the caramel just work beautifully together.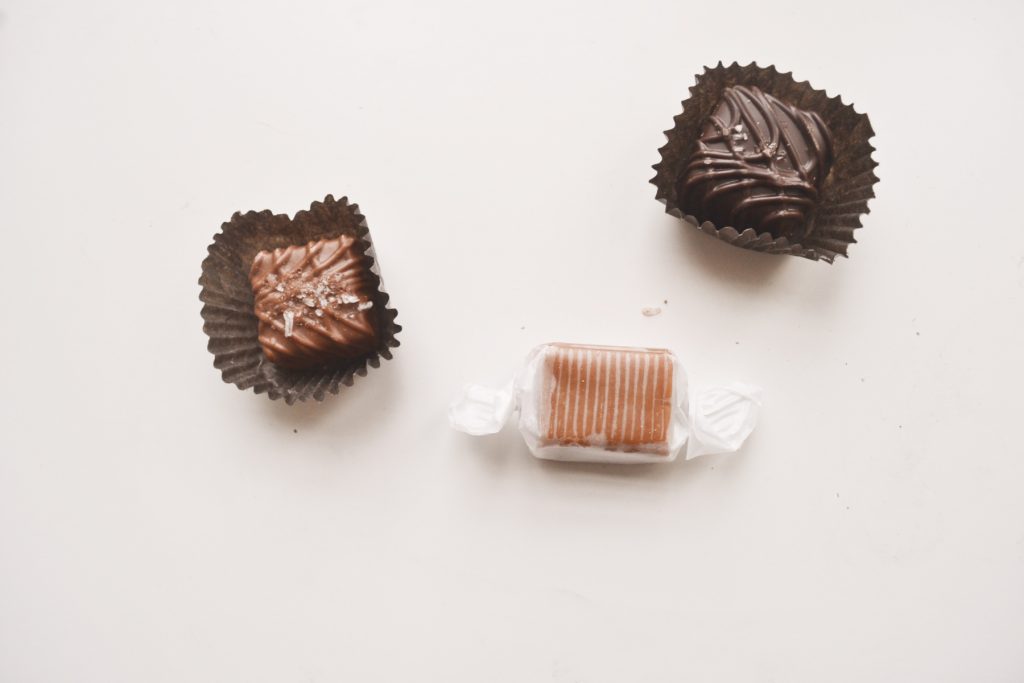 The final item in the Oh! Happy Day! box is this Daily Concepts Hair Towel Wrap, which has a retail value of $18. I am so excited about this product!!! I usually just wrap my hair into a regular bath towel, but that leaves my hair frizzy and a little tangles. This towel wrap is made from soft fabric, and it dries your hair without damaging it.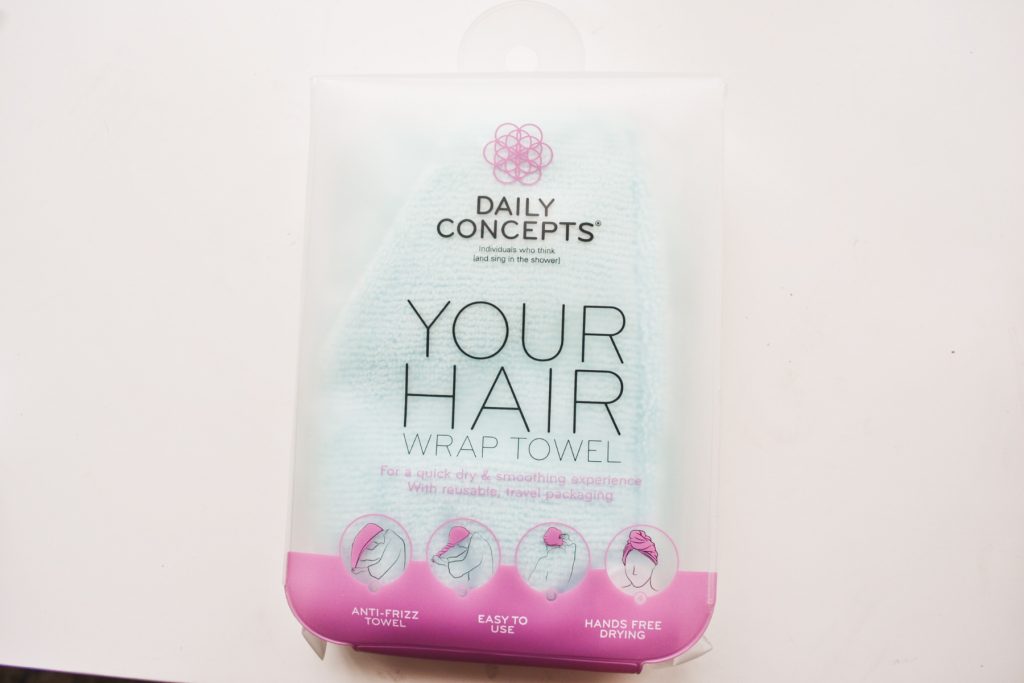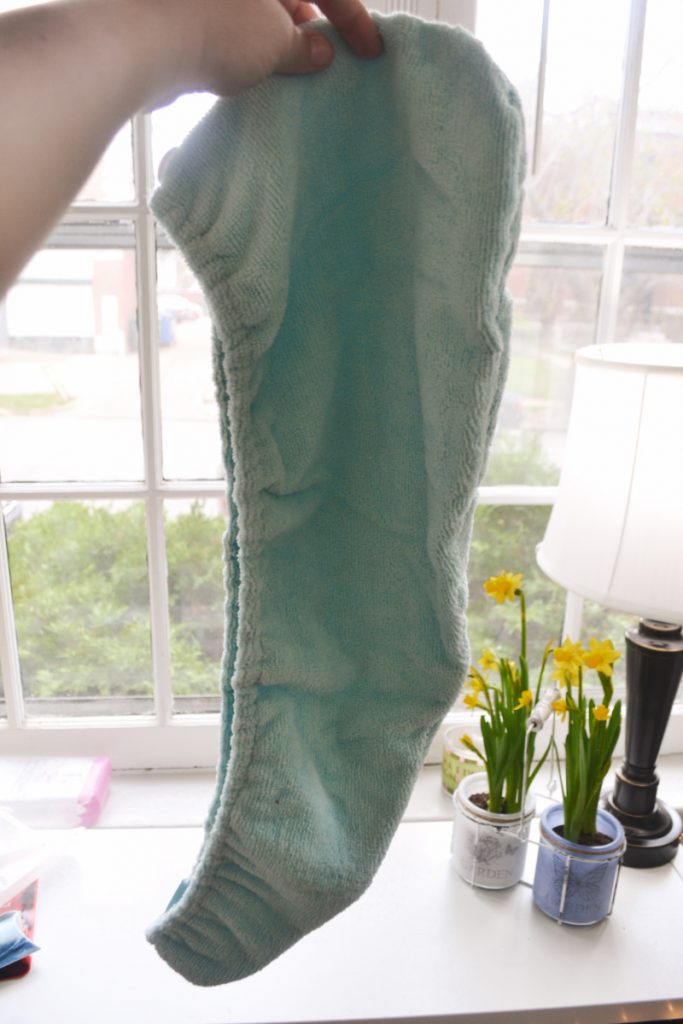 I loved the item's in the Oh! Happy Day! Box! The items left me feeling totally pampered, and the box's value was very good for the price. This box is such an awesome way to surprise a woman you love – or just order it for yourself and have a self-care pamper sesh.