Happy Wednesday! Today's review will be on the March 2019 Yogi Surprise Jewelry Box. Before I get started, let me tell you a little bit about the subscription boxes that Yogi Surprise offers.
Yoga Box $44.95/month + free shipping in the US
According to Yogi Surprise, you can expect to receive pure essential oils, natural skincare and body care products, candles, intention setting crystals, books, handmade journals, yoga props, accessories and so much more. Plus, keep your practice fresh with our monthly yoga sequence card!
This box will always have an $85+ retail value in every box you receive!
The Jewelry Box $24.99/month + free shipping in the US
According to Yogi Surprise, this box offers you uniquely designed, body care pieces ranging from hand-crafted mala bead necklaces to diffuser jewelry. Every piece is inspired by the essence of beauty, peace, and mindfulness.
This box is guaranteed to have a retail value of over $65!
Men's Yoga Box $59.95/month + free shipping to the US
This box is a big deal because it's the first ever Men's yoga box! This is super exciting and this is definitely making history.
According to Yogi Surprise, sometimes, for guys, it's even harder to find men's products that align with your values. This is the reason they've created this box.
This box guarantees to have a retail value of over $135!
No matter which of these boxes you choose to start a subscription with, they are all unique in their own ways.
Theme of the month
This month's theme for the Yogi Jewelry Box is "Chikitsa" which means "treatment" and it's perfect for the Spring season because it's a season for cleansing and detoxing.
Opening the box
The first thing you will always find in the box is a little white card. It basically gives you a list of the items that will be included in the box along with a small description.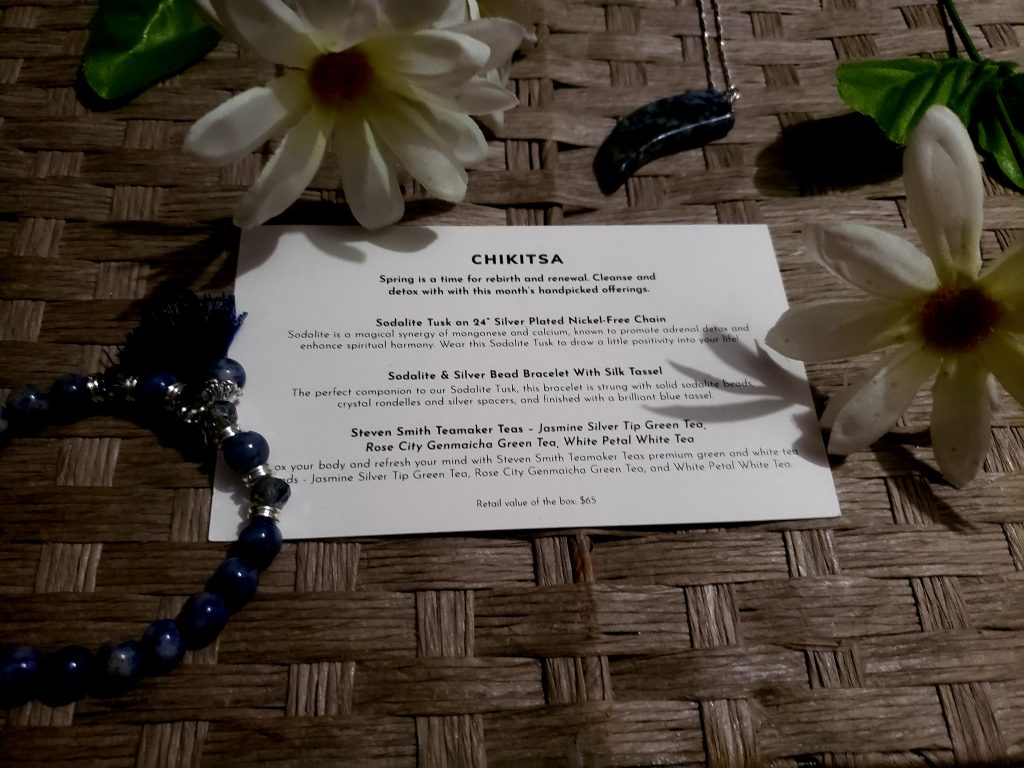 Sodalite Tusk on 24"Silver Plated Nickel-Free Chain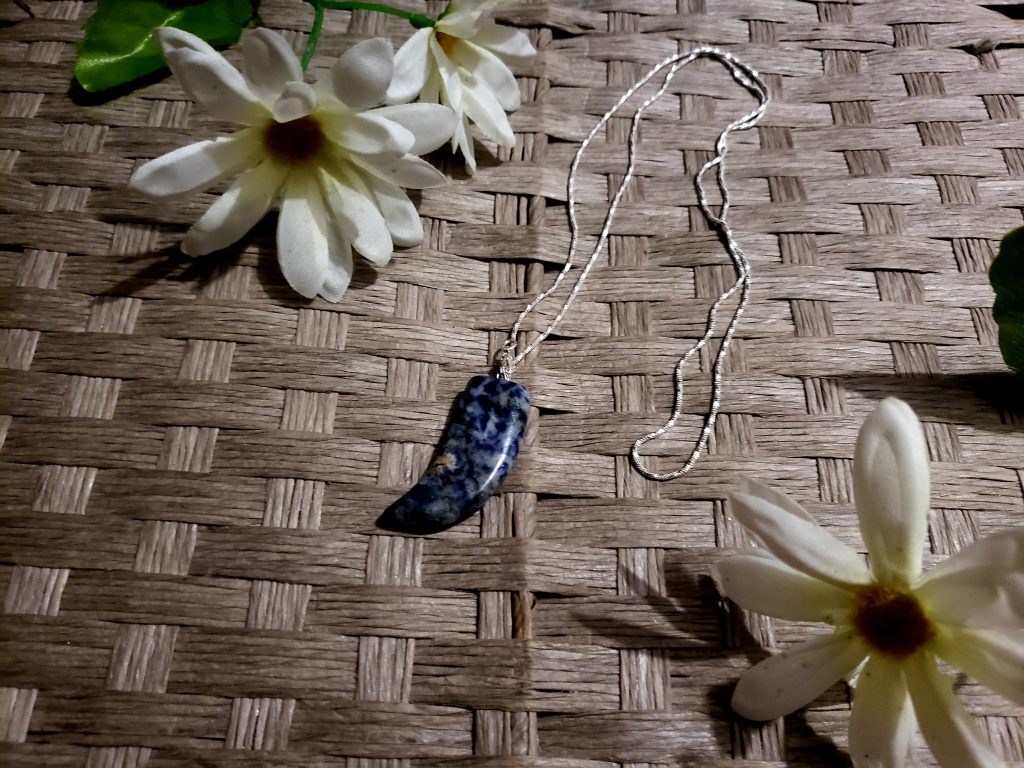 First, there was a beautiful necklace that had a tusk shaped sodalite as the pendant. I love the simpleness yet uniqueness of this piece. The only downside to this is that the first time that I tried this necklace on, the pendant came off which made me super sad, but it was easy to fix which made me very happy.
Sodalite & Silver Bead Bracelet with Silk Tassel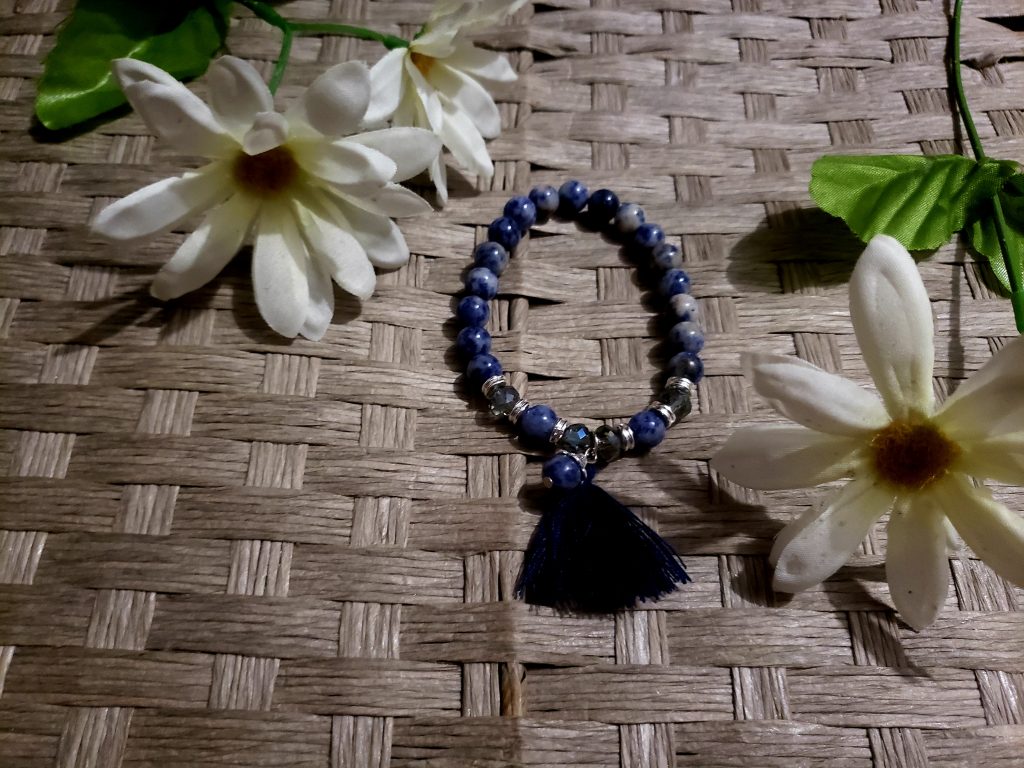 Secondly, there was another beautiful piece of jewelry. It incorporated the Sodalite stone all around the bracelet along with a silver detail. The tassels are super soft to the touch. The best part of this bracelet is that it is so lightweight and makes any outfit look put together.
Steven Smith Teamaker Teas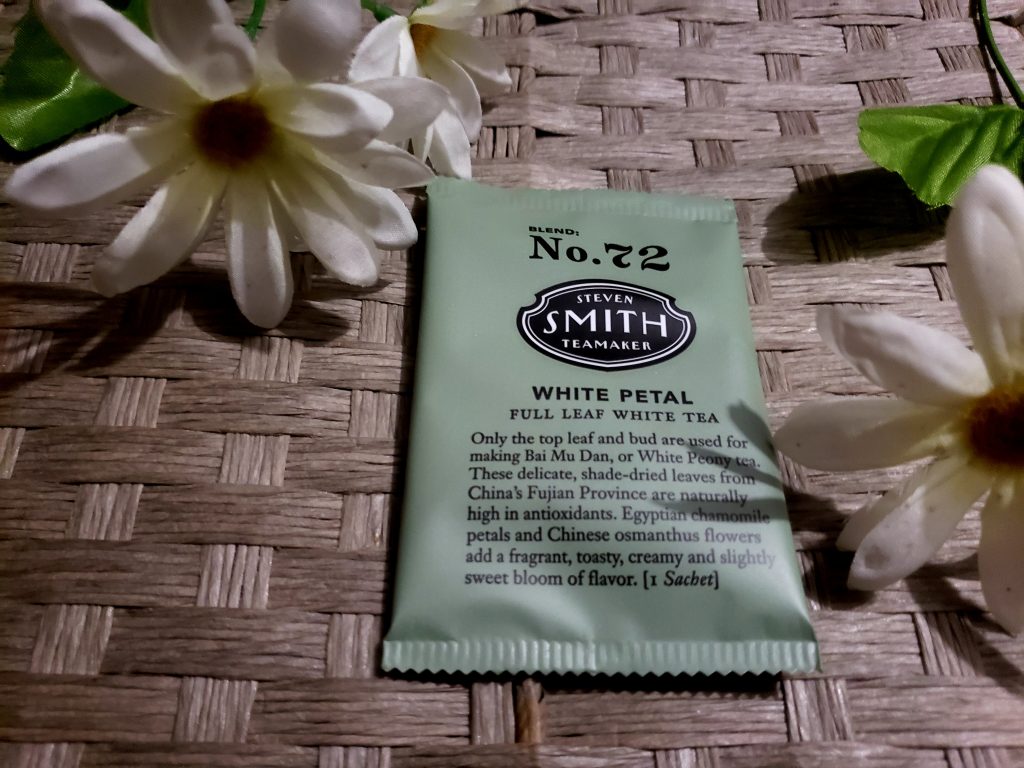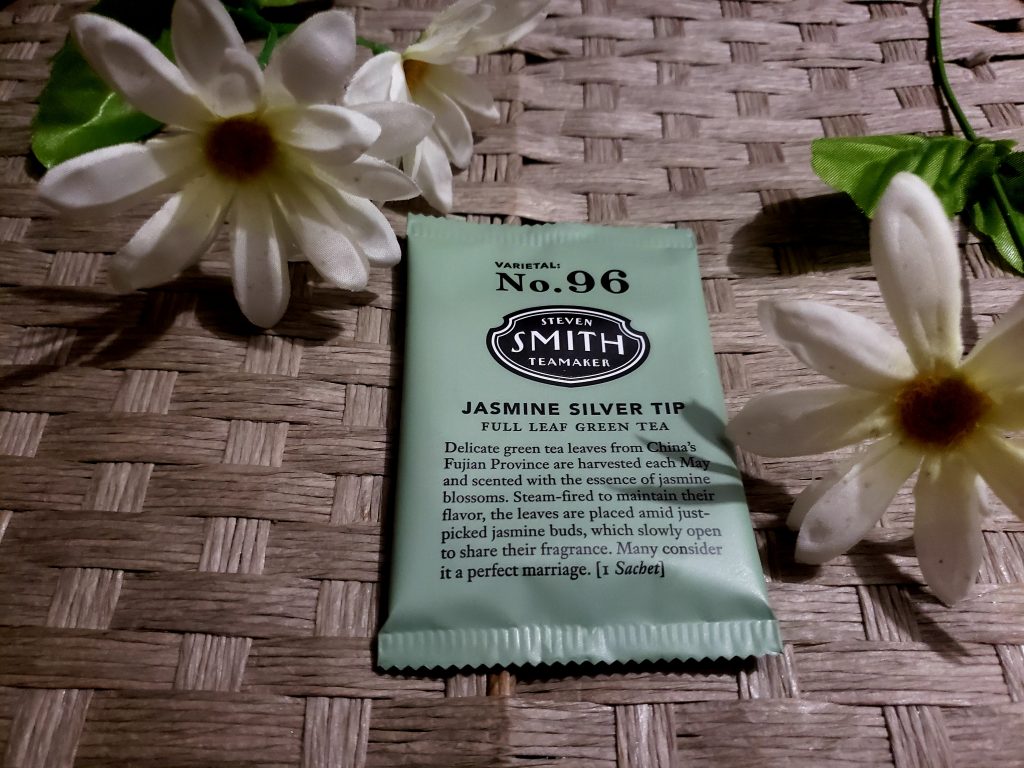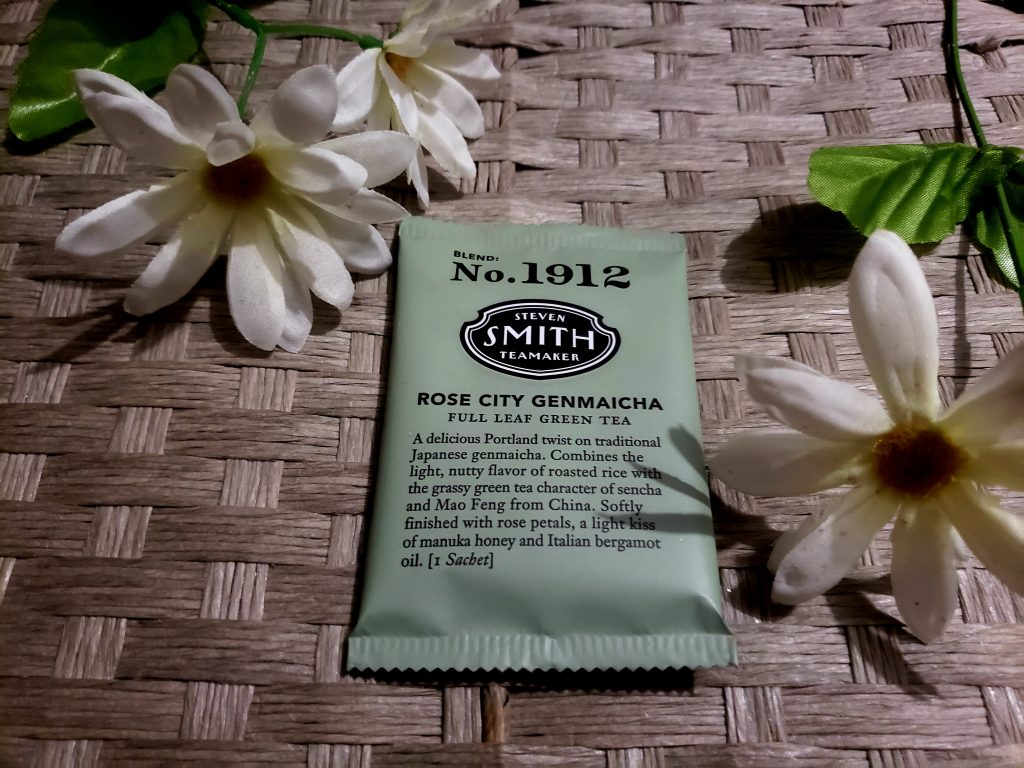 Lastly, included in this months box was a set of 3 teas and the blends that he came up with are so beautiful, flavorful and well-made. The three teas were Jasmine Silver Tip Green Tea, Rose City Genmaicha Green Tea and lastly, a White Petal White tea. My favorite had to be the White Petal White tea because it tasted a little on the sweet side and it was floral, but not too overpowering which I absolutely loved.
Retail Value
The retail total value of the items in this box was $65 which is awesome considering this subscription box is only $24.99.
This concludes the unboxing and review of this months Yogi Surprise Jewelry box. Have you ever tried this subscription box? What are your thoughts on it? Let me know in the comments below. As always, if you are interested in trying out a subscription box with Yogi Surprise, head on over to http://www.yogisurprise.com