Hey Beauties and happy Wednesday! As you can see by the title, today I'll be unboxing the Yogi Surprise Jewelry Box for February 2019.
Before I get started, I'd like to share the different subscription boxes you can get with Yogi Surprise.
Yoga Box $44.95/month + free shipping in the US
According to Yogi Surprise, you can expect to receive pure essential oils, natural skincare and body care products, candles, intention setting crystals, books, handmade journals, yoga props, accessories and so much more. Plus, keep your practice fresh with our monthly yoga sequence card!
This box will always have an $85+ retail value in every box you receive!
The Jewelry Box $24.99/month + free shipping in the US
According to Yogi Surprise, this box offers you uniquely designed, body care pieces ranging from hand-crafted mala bead necklaces to diffuser jewelry. Every piece is inspired by the essence of beauty, peace, and mindfulness.
This box is guaranteed to have a retail value of over $65!
Men's Yoga Box $59.95/month + free shipping to the US
This box is a big deal because it's the first ever Men's yoga box! This is super exciting, and this is definitely making history.
According to Yogi Surprise, sometimes, for guys, it's even harder to find men's products that align with your values. This is the reason they've created this box.
This box guarantees to have a retail value of over $135!
February Theme
The theme of this month's box is "Anahata". It means the heart chakra and it is one of seven chakras. I think it's only right they did that being that we're in the month of February which shows they definitely put thought in each month;s box.
Time to Unbox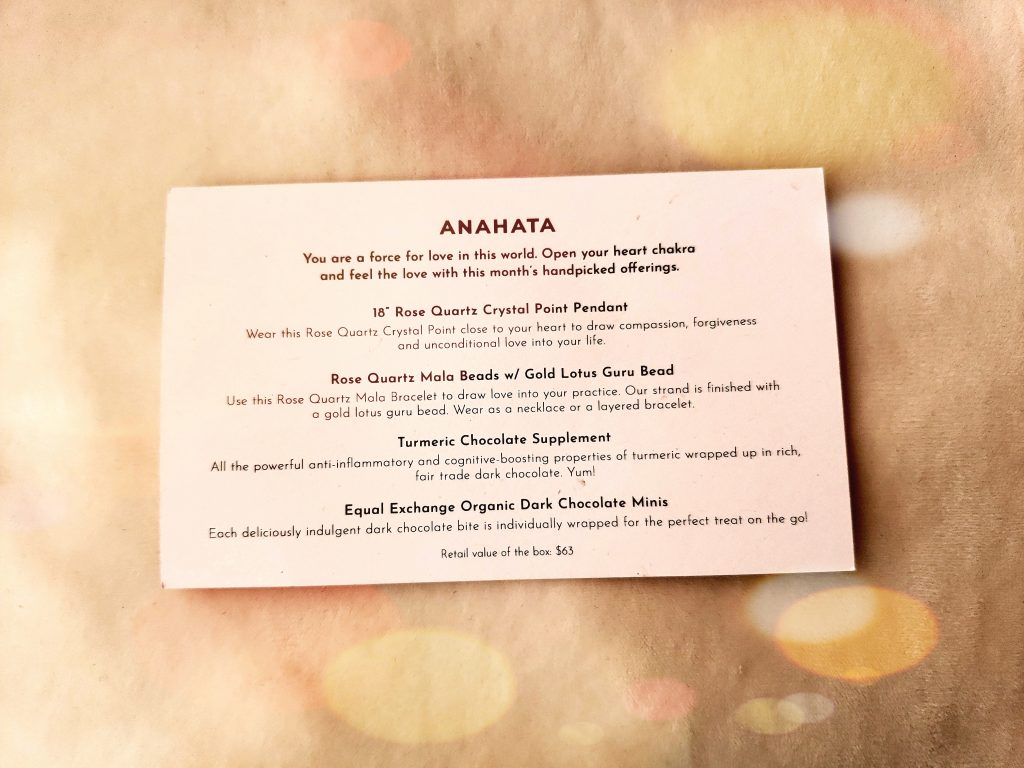 When you open the box, as always there's a little card at the top with a list of what you'll be seeing in the box along with a total retail value of all the items. Most of the time you'll receive a few pieces of jewelry and some type of goody to follow which is always a fun surprise.
18" Rose Quartz Crystal Point Pendant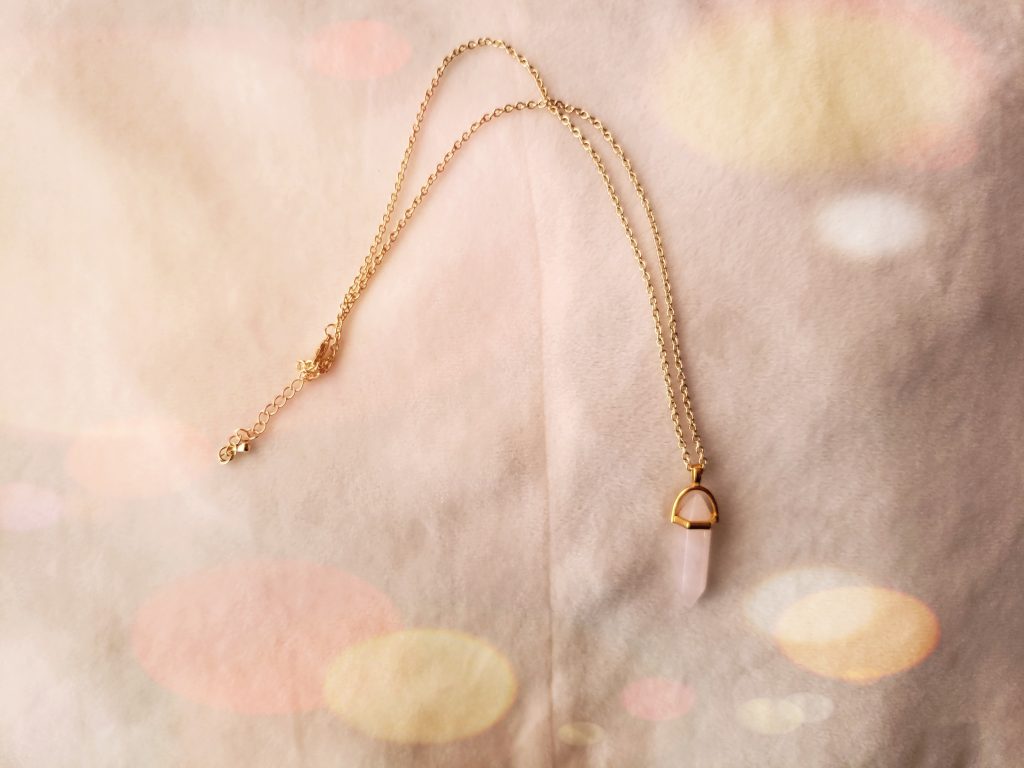 The first item is so cute and its pink which is so nice because it adds a little color to your outfit. The Rose Quartz Crystal is used to draw compassion, forgiveness and unconditional love into your life according to the card inside the box. I think it's perfect for if you need a slight pop of color or you just need a little extra positivity for a particular day.
Rose Quartz Mala Beads with Gold Lotus Guru Bead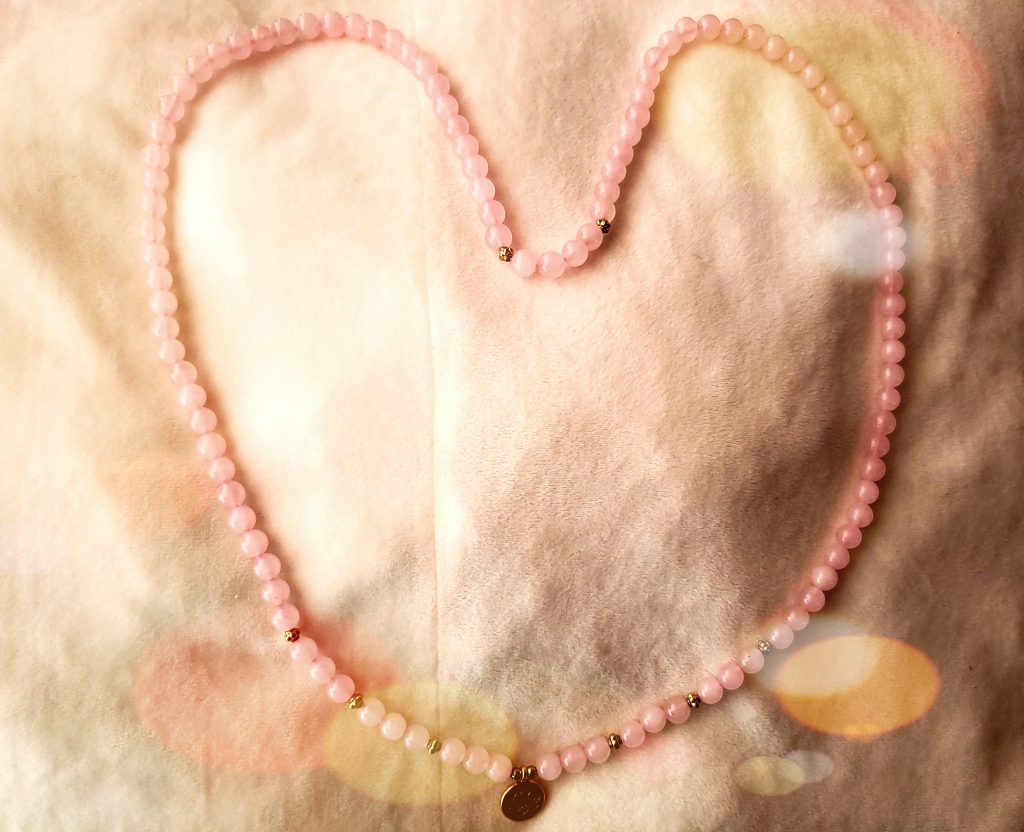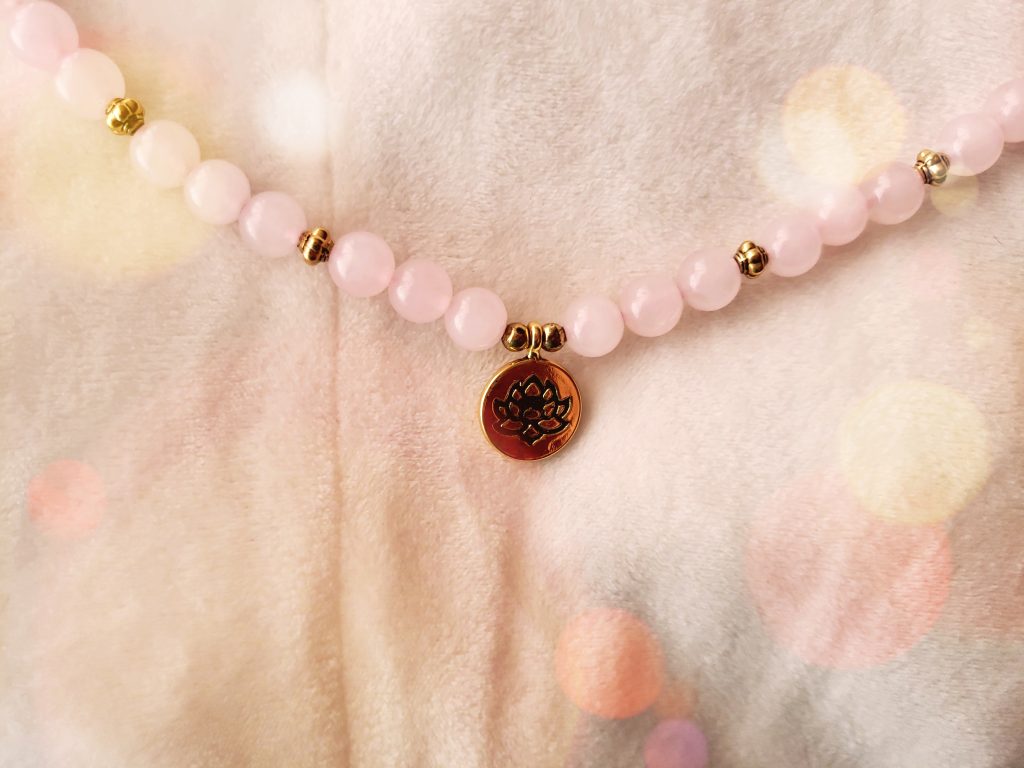 The second item is interesting because it has the length of a necklace. According to the card, it's a bracelet. I would either wear this piece as a necklace or a wraparound bracelet because it would look beautiful either way. This piece is also made from Rose Quartz which gives it the same beautiful pink color as the crystal point necklace.
Turmeric Chocolate Supplement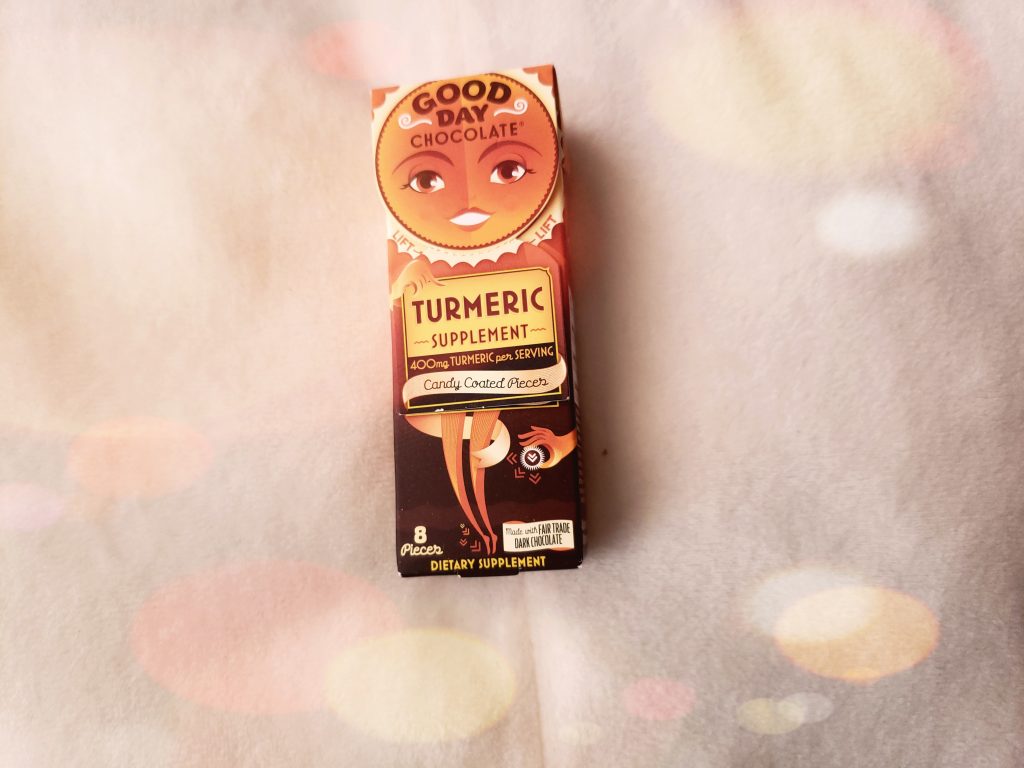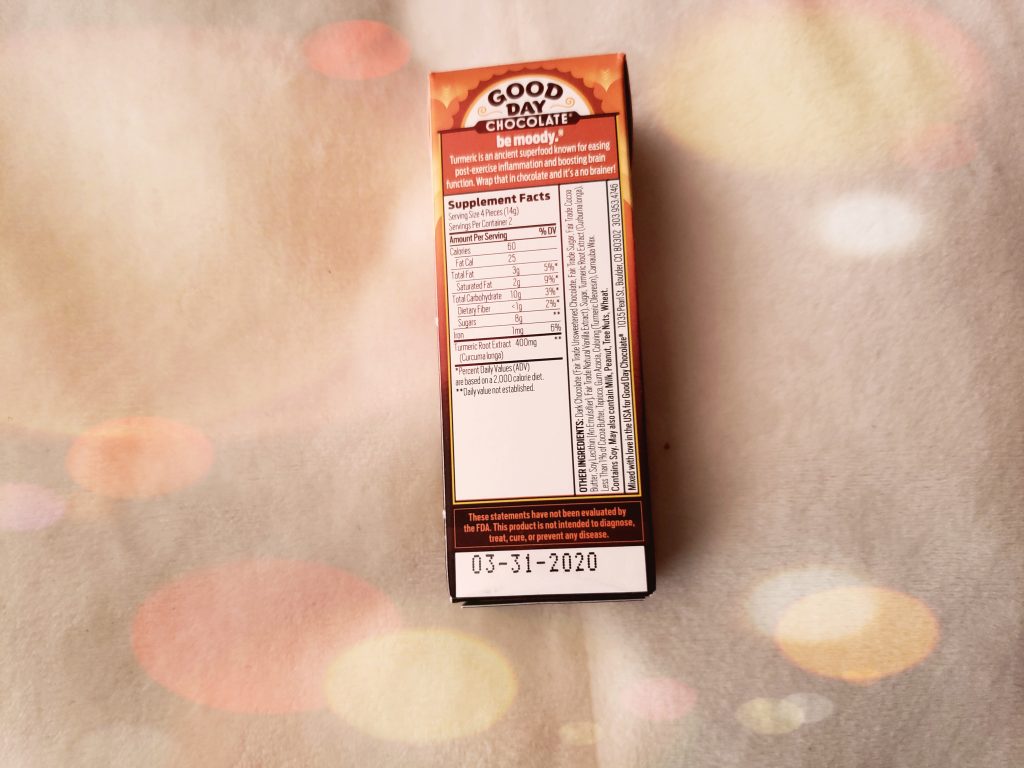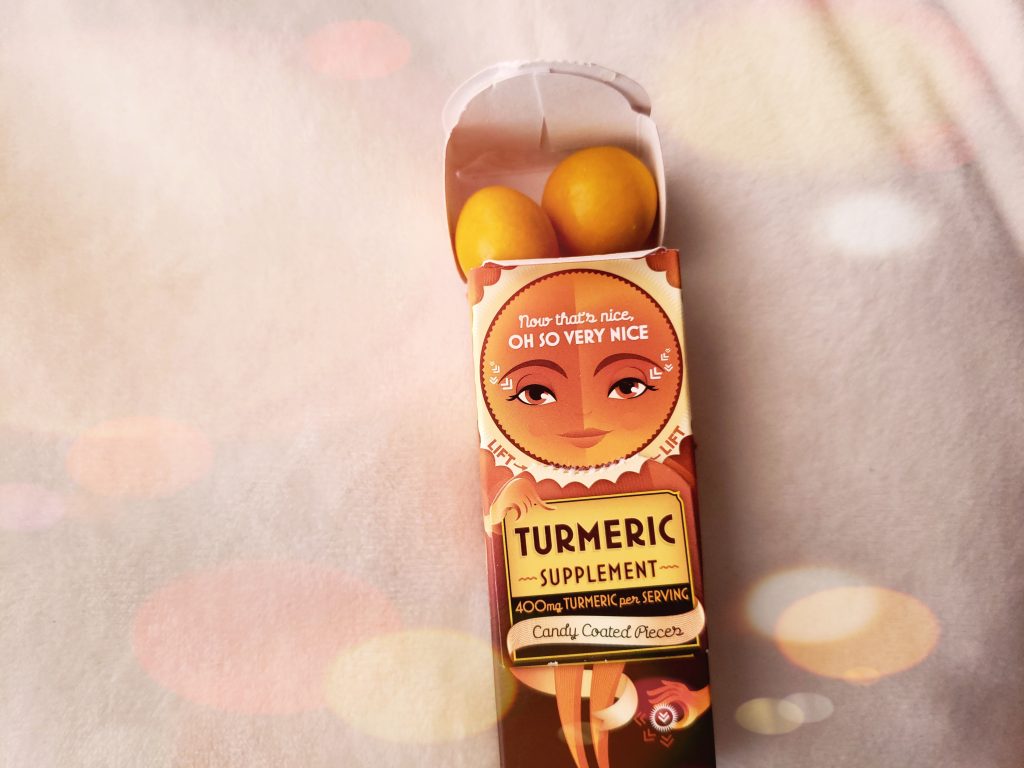 We all know that turmeric has many health benefits behind it with the main one being that anti-inflammatory property it has. What made me so excited was they made a candy form of it. It tastes like an m&m except I don't feel bad about eating this one because it has dark chocolate along with turmeric. Can we also take a minute to appreciate how cute the box is and how they paid very close attention to detail?
Equal Exchange Organic Dark Chocolate Minis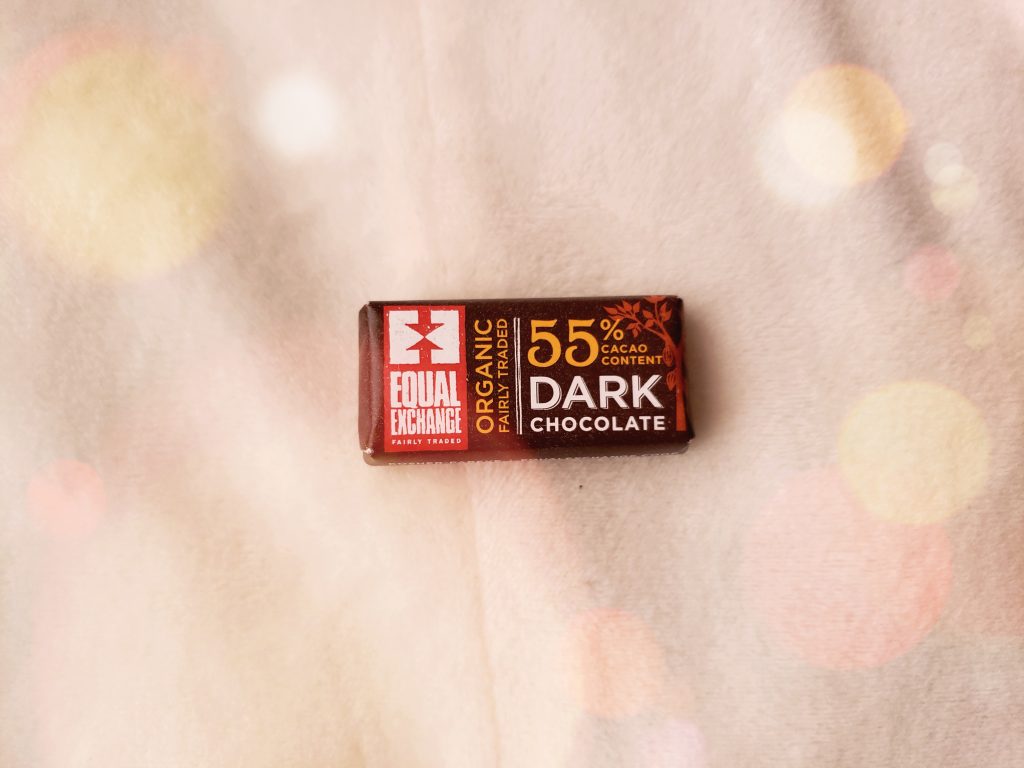 Lastly, the next item is another yummy dark chocolate treat except these are mini! I know I'm not the only one that has an obsession with mini items and chocolates are amazing. I had to eat one of them as soon as the box arrived because of how bite sized it was. Because of Yogi Surprise, I've grown a love for dark chocolate. The greatest part of all…it's healthy!
Total Retail Value Of The Box: $63
This concludes my unboxing of this month's box. Have you received your February 2019 Yogi Surprise Jewelry Box? If so, what are your thoughts on it? Let me know in the comments below.