Hey, Beauties and happy Wednesday! Today's review will be on the Yogi Surprise Yoga Box. Before I get started, let me tell you a little bit about the subscription boxes that Yogi Surprise offers.
Yoga Box $44.95/month + free shipping in the US
According to Yogi Surprise, you can expect to receive pure essential oils, natural skincare and body care products, candles, intention setting crystals, books, handmade journals, yoga props, accessories and so much more. Plus, keep your practice fresh with our monthly yoga sequence card!
This box will always have an $85+ retail value in every box you receive!
The Jewelry Box $24.99/month + free shipping in the US
According to Yogi Surprise, this box offers you uniquely designed, body care pieces ranging from hand-crafted mala bead necklaces to diffuser jewelry. Every piece is inspired by the essence of beauty, peace, and mindfulness.
This box is guaranteed to have a retail value of over $65!
Men's Yoga Box $59.95/month + free shipping to the US
This box is a big deal because it's the first ever Men's yoga box! This is super exciting and this is definitely making history.
According to Yogi Surprise, sometimes, for guys, it's even harder to find men's products that align with your values. This is the reason they've created this box.
This box guarantees to have a retail value of over $135!
Now, let's get into unboxing this month's Yogi Surprise Yoga Box.
This months theme
This months theme is the same as the Yogi Surprise Jewelry Box. It is "Chikitsa" which means "Treatment"so many of the items in this box deals with detoxing.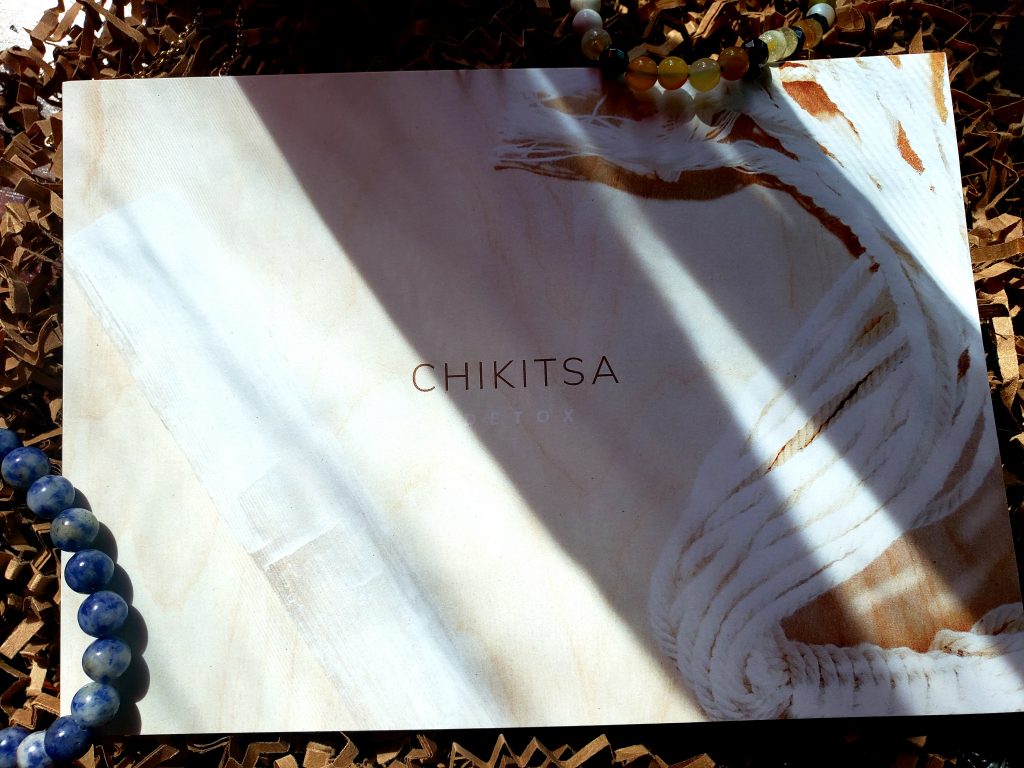 Time to unbox
Every Yogi Surprise box comes in a vibrant purple box. Inside, you will always find a little card that shows a list of all the products that will be included in your box along with a little description of it.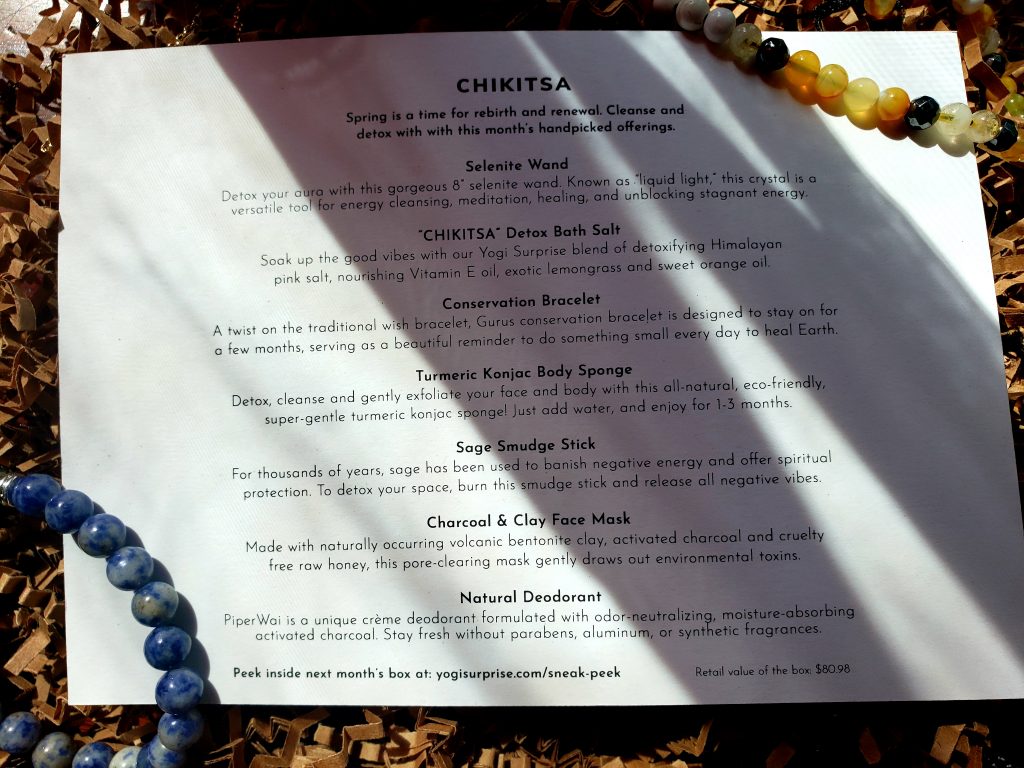 Selenite Wand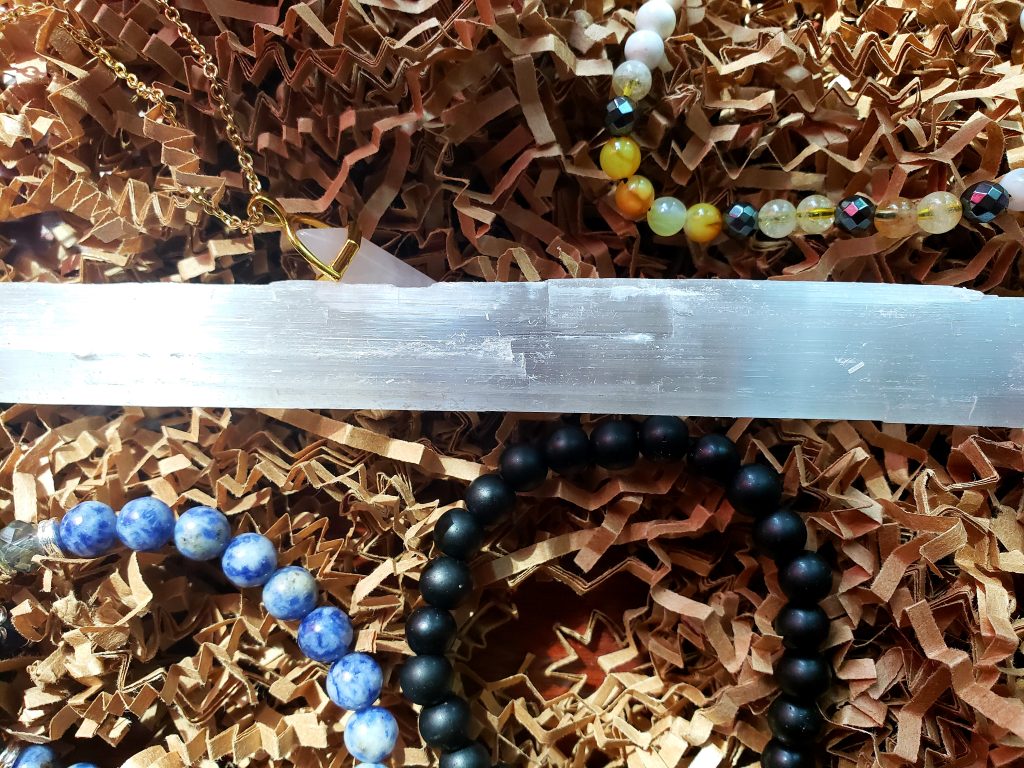 The first item was an 8" crystal wand. I love this because it is not only a great piece for decorating, but it is also used for cleansing, meditating, healing and unblocking stagnant energy.
"Chikitsa" Detox Bath Salt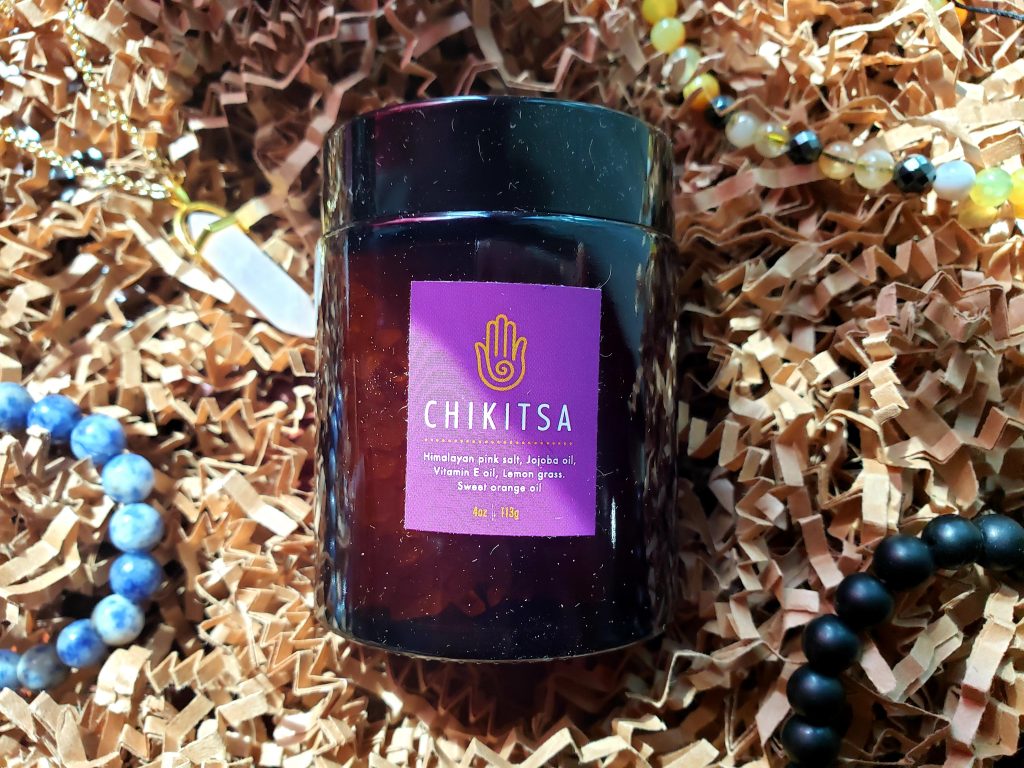 This product smells so energizing and refreshing. It is a bath salt that you will seriously want to add into your bath every evening. It includes himalayan salt which is also a detoxifying salt which is awesome.
Conservation Bracelet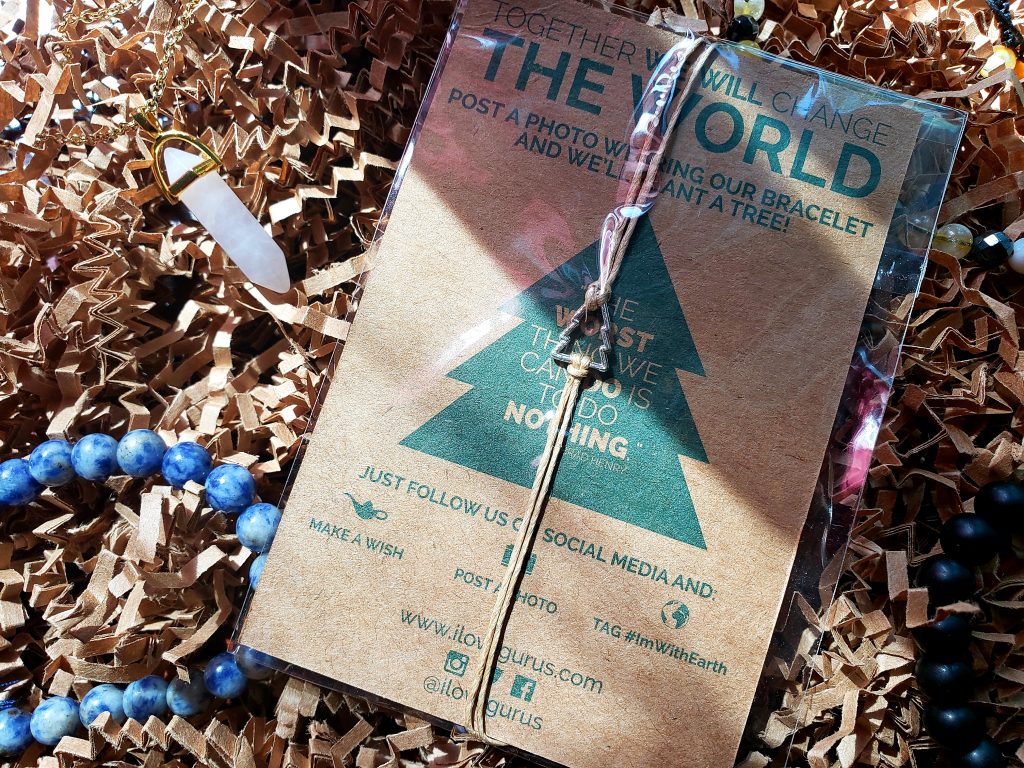 Next, is a cute bracelet of a tree which I thought was so cute. Since it is March, my family and I have been trying to plant a garden and be a little more green. This bracelet is a great reminder to continue to help the Earth.
Turmeric Konjac Body Sponge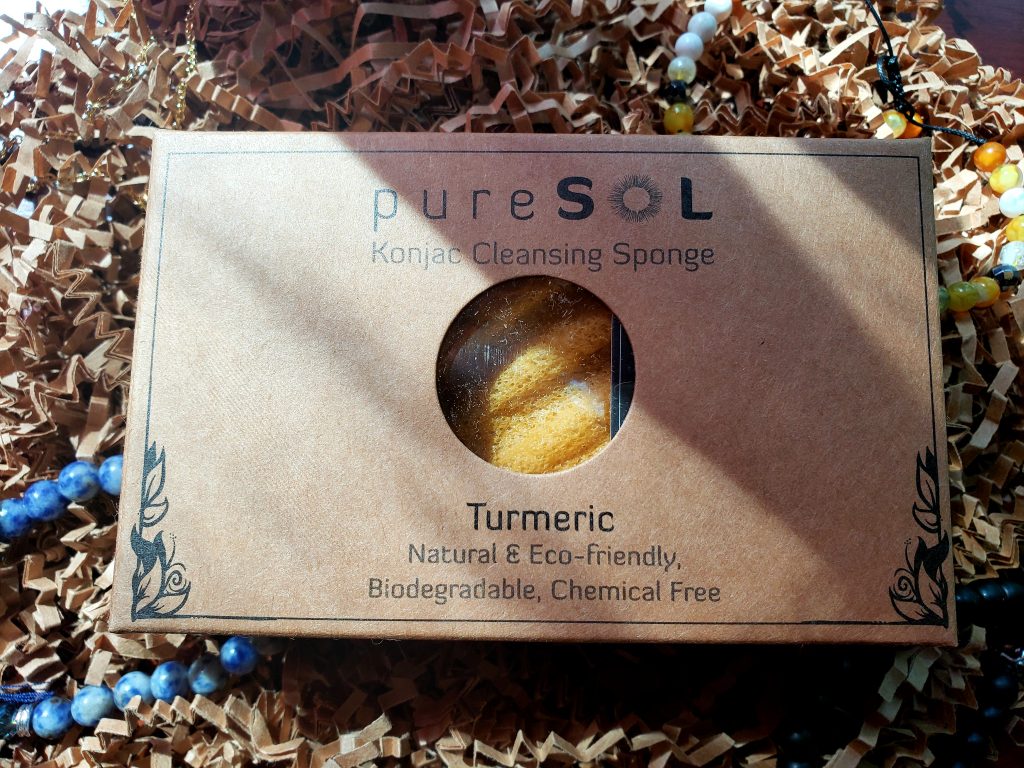 Turmeric is great for purifying and brightening and the fact that it is in a sponge is awesome. I can't wait to use this product because I'm sure it'll leave my skin glowing. The best part? You can use this on your body or face.
Sage Smudge Stick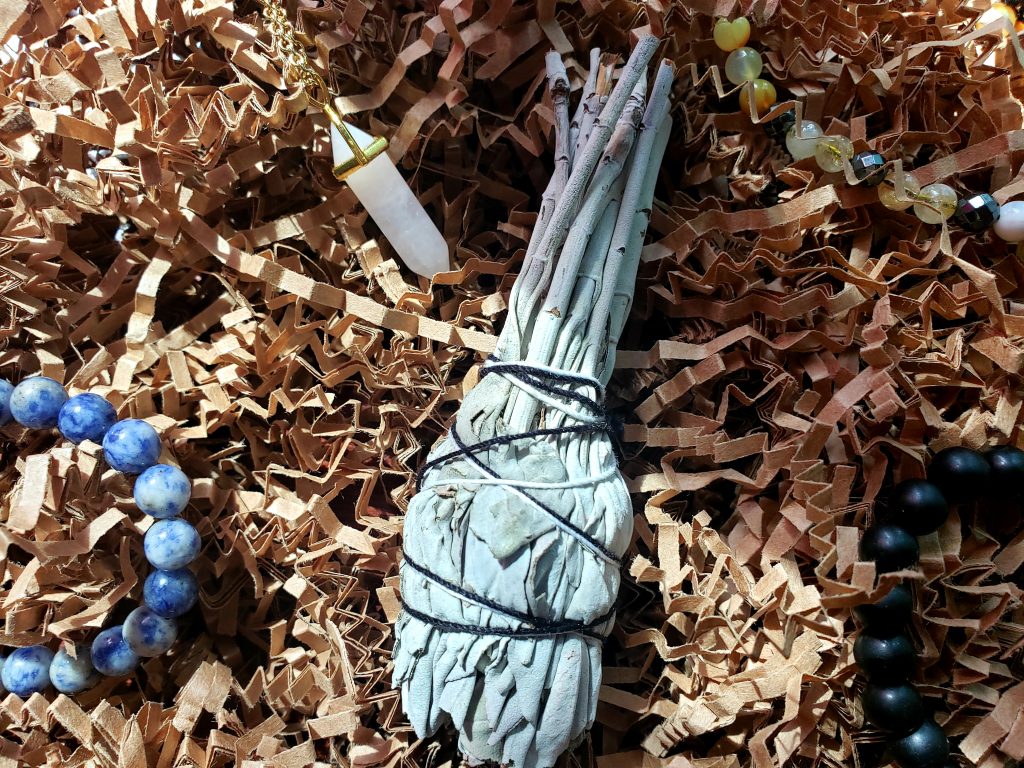 I'm so excited this was included in this months box because I've always wanted to try burning sage to clear negative energy.
Charcoal & Clay Face Mask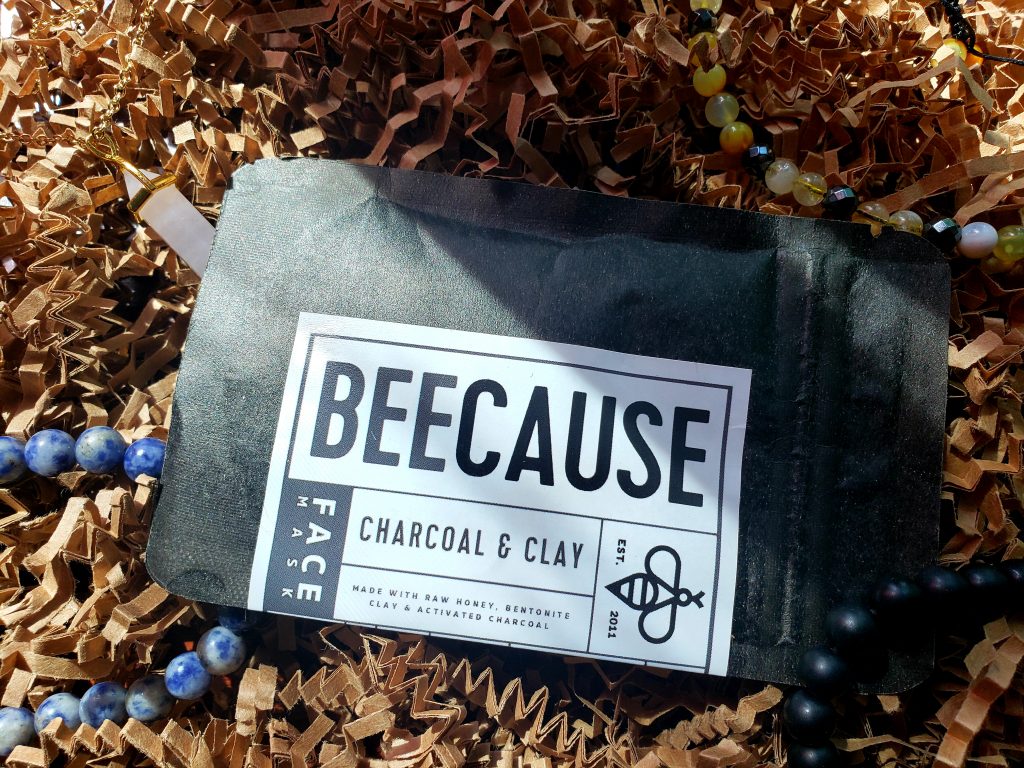 This face mask was a little hard to spread around my face because the honey was so sticky. When I finally got it on, it melted onto my skin causing it to drip a little. After I washed the mask off with warm water, it left my skin feeling very clean and firm which was awesome.
Natural Deodorant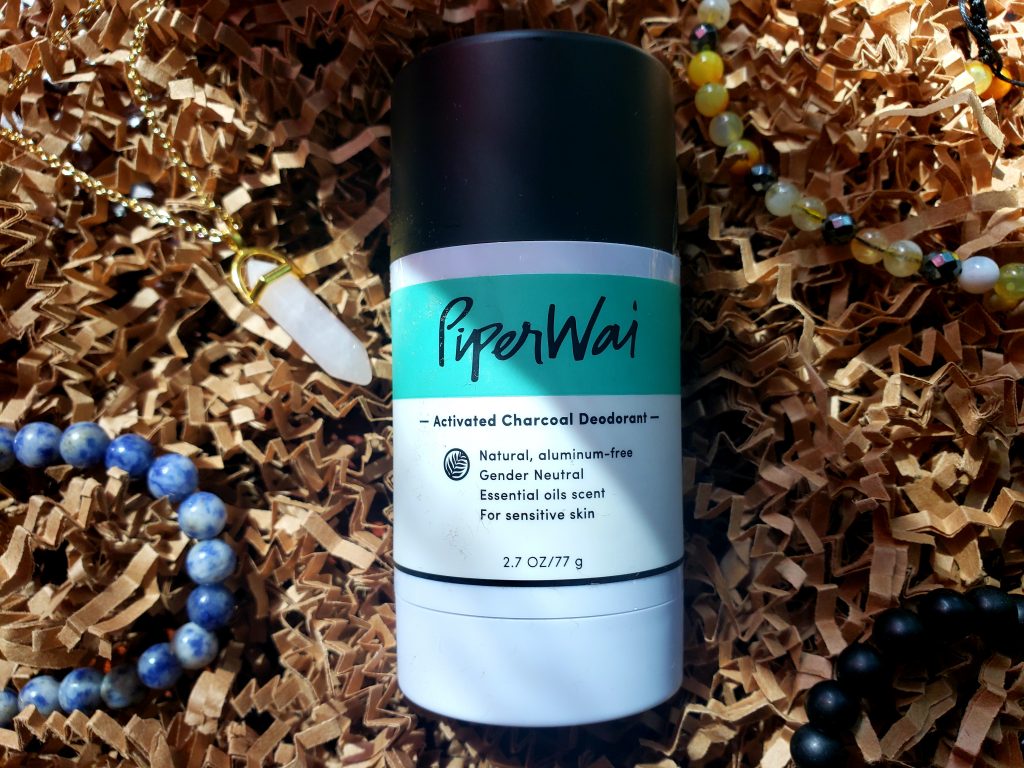 I have switched my deodorant to a natural one and I absolutely loved it. I was also super excited to see this deodorant in here because it includes charcoal. The benefits of charcoal is amazing and I couldn't wait to see how this deodorant was. I love how refreshing it felt when applied. It felt minty and it didn't transfer onto my clothes which I loved. A little also goes a long way because if you put too much on, it will leave your underarms looking gray because of the charcoal.
The retail value of this months box was $80.98 which isn't bad at all.
If you guys have given this box a try before please let me know what your thoughts on it are. If you are interested in this box, then head on over to http://www.yogisurprise.com