B' Bites Vegan Snacks + Coffee Box ships anywhere in the U.S. Each box is shipping with an assortment of 8 Vegan and Gluten Free handcrafted B' Bites Snacks along with a 12oz-16oz size Bag of Coffee thoughtfully selected from Roasters in Michigan and beyond. This box includes Coffee from the Upper Peninsula to the Metro Detroit area and are committed to adding other coffees from different regions in the U.S. Each box is unique with a high quality pre-selected brew. Every month you will receive a newly selected coffee along with our delicious B' Bites.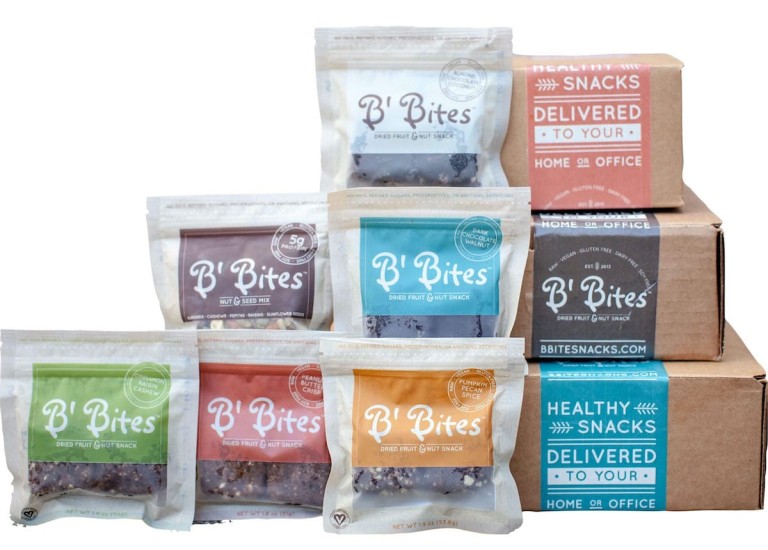 B' Bites Flavors:
PEANUT BUTTER CRISP 1.8oz
ALMOND CHOCOLATE COCONUT 1.9oz
DARK CHOCOLATE WALNUT 1.8oz
CINNAMON RAISIN CASHEW 1.9oz
RAW NUT & SEED MIX 1.9oz
This box is best suited for the Coffee and Snack Lover, Remote Worker, or the Fitness and Nutrition Enthusiast in addition to those following the Vegan, Gluten Free, Paleo, and Whole30 diets.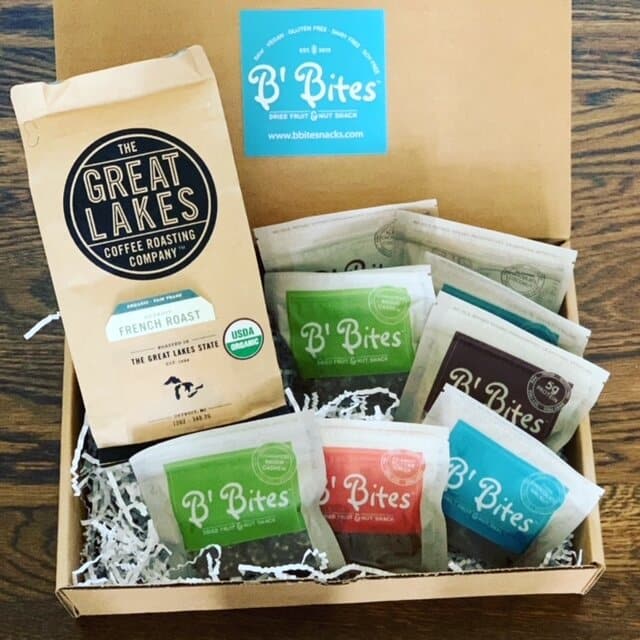 Remember, you do not need to following these diets to eat our snacks, B' Bites are loved by all!
The B' Bites Vegan Snacks + Coffee Box is $26.00 Per month.
Cancel or Pause anytime.
*All coffee selected will be Organic, Fair Trade, and Non-GMO.
B' Bites are handcrafted in small batches and made with wholesome ingredients of dried fruit and raw nuts. These tasty low ingredient snack bites and nut mixes are made with eight ingredients or less to give you the most simple and highest quality snack that you can feel good about eating. We use the same certified brands consistently in every batch to ensure quality, and great tasting nutritious snacks made from whole, Organic, Non-Gmo, Gluten Free, Dairy Free, Kosher, and Certified Vegan Ingredients. Our plant based snacks are all Certified Vegan.