More than 100 artisans carefully selected for you across Europe. Each month, you'll discover these artisans with gourmet products and original drinks your whole family will enjoy. A natural cosmetic is also included in each Bee happy box. Not to be found at the grocery store around the corner, all products together are available at one place www.greenecobox.com.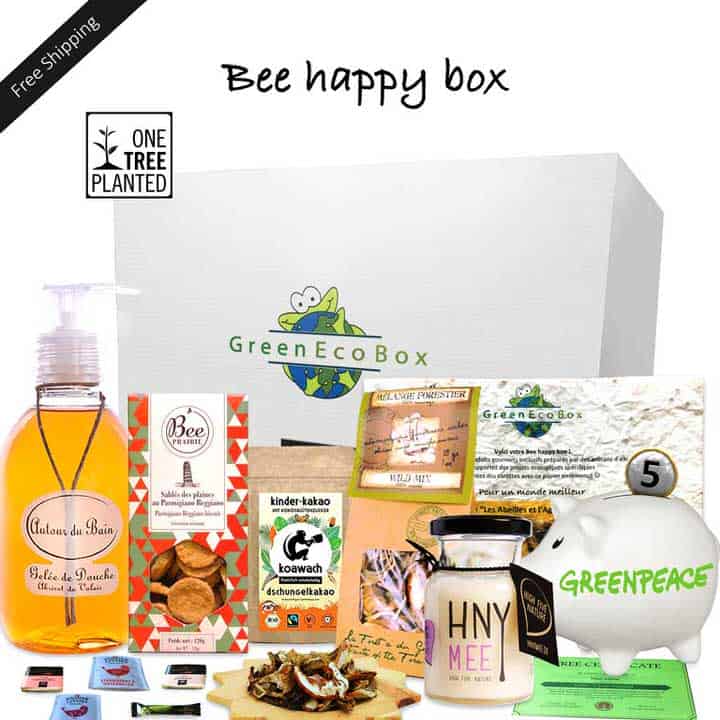 Good for our planet too ☺ GreenEcoBox will donate $5.9 to Greenpeace for each box sold to support its Bee and Agriculture campaign. And with each delivery, GreenEcoBox will have a tree planted (by OneTrePlanted) to reduce deforestation.
You can see all those products on www.greenecobox.com before receiving them. And if you like them, you'll find them again from the eBoutique.
All products are produced ethically with renewability in mind. Want to join the GreenEcoBox concept? You'll love it and the bees and trees will thank you.
Ps: GreenEcoBox also offers a Beauty in the Box to discover natural cosmetics and its respective ecological projects.