Spark kids' natural creativity and curiosity with Koala Crate – a monthly subscription box that delivers a fresh, engaging new theme of fun projects every month while saving time for busy parents. Each month's Koala Crate includes all the materials and inspiration for fun projects related to that month's theme, as well as imagine!magazine, created in partnership with Highlights for Children.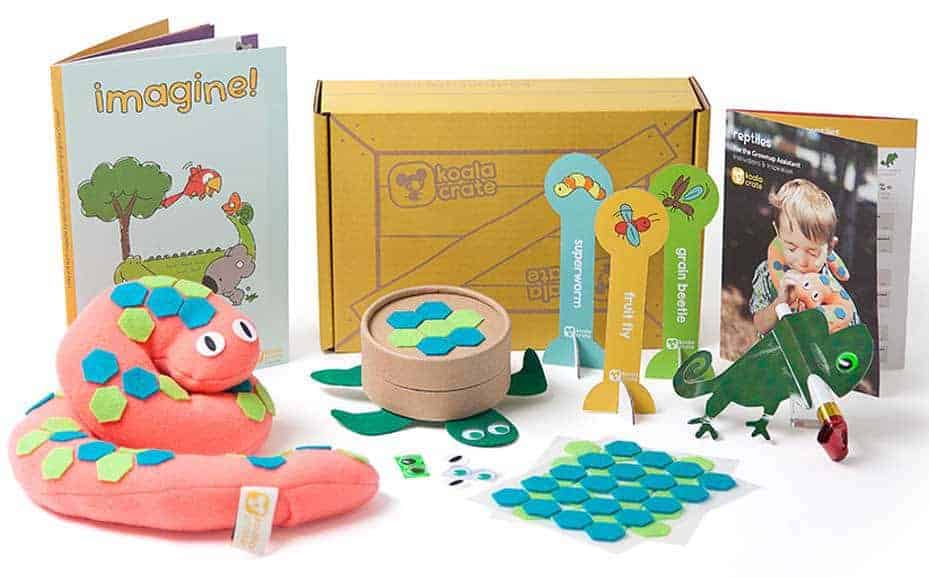 Designed for preschoolers and children ages 3-4, each Koala Crate features play-and-learn activities that engage their natural curiosity and creativity while giving exposure to new materials and new concepts that encourage hands-on learning and fun.
Help kids discover, examine, and create things in the world around them with Koala Crate.
1 month, 3 month, 6 month and 12 month Koala Crate subscriptions and 3 month, 6 month, and 12 month Koala Crate gift subscriptions are available.