Want to explore Japan in the sweetest way possible?
Japan Crate is a unique experience that allows you to taste your way through Japan, exploring the country's unique sweets through surprise boxes delivered directly to your doorstep.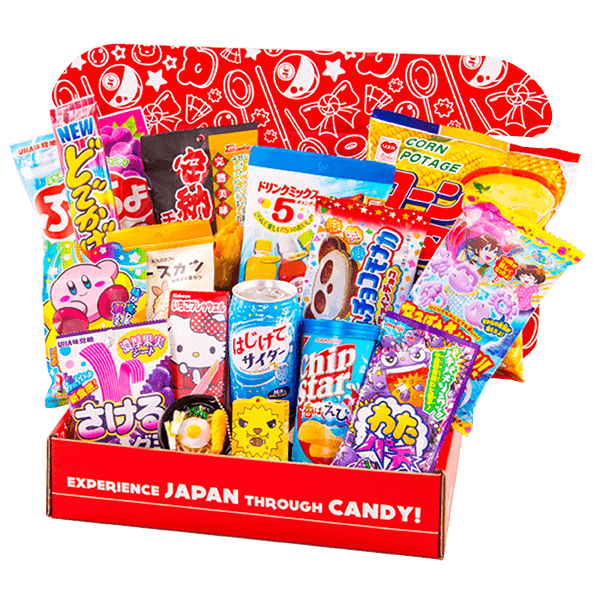 Want to dive even deeper into the world of Japanese products?
Japan Crate delivers more than just candy. Monthly boxes can be packed with food (think ramen and noodles) and the hottest beauty products, giving you the opportunity to shop Japan's most popular goods without needing a passport – or a car!
Based in Tokyo, Japan Crate features products direct from the source, which means you can trust that what you are getting are authentic items, all which of passed the scrutiny of Tokyo Crate's choosy staff.
Japan Crate offers unique crate options for you to choose from, all ranging from $25 to $30 each month. The types of crates change monthly, giving you something new to look forward to. Receive a crate every month or skip months as needed.
Here are four examples of crates offered by Japan Crate:
Premium Japan Crate
Like a care package from a good friend in Tokyo, this crate features 15 full-size Japanese candy and snack items, a custom manga-zine and more.
Doki Doki Crate
Want to infuse your life with Japanese cuteness? This crate is packed with kawaii treats, including plush toys, trendy wearables, and fun household items for decorating.
Kira Kira Crate
The perfect crate for global beauty enthusiasts, the Kira Kira comes stocked with 6 to 8 full-size cosmetic and beauty products.
Umai Crate
Want to infuse your kitchen with tasty Japanese food? The Umai crate comes complete with 7 to 8 premium instant noodles, rare and delicious, ramen to udon and more.
To get started, just choose your crate and let the team at Japanese Crate stock it with all sorts of trendy and tasty goodies. And, ta-da! Your Japan Crate will arrive on your doorstep in no time, anywhere in the world!