Think all subscription boxes are designed for women?
Think again.
Bespoke Post is changing the way you think of subscription boxes, and turning heads as they do. Featured in Esquire for being an endless source of fun for men, Bespoke Post subscription boxes deliver great goods, hand-picked for gentlemen.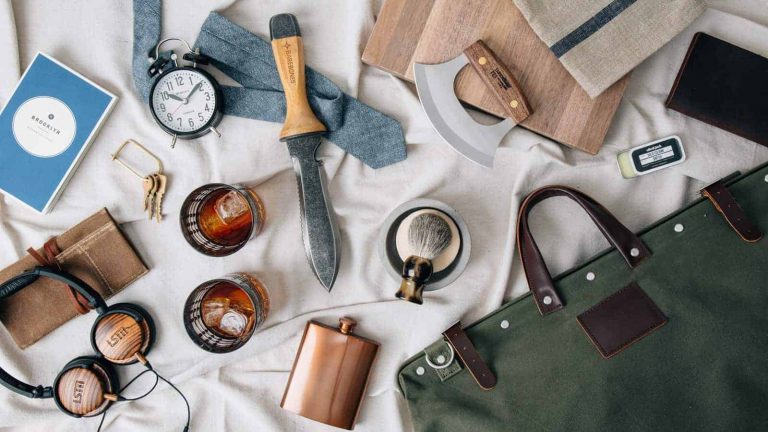 And, unlike other subscription boxes that send what they want and leave you scratching your head (or, in this case, beard), Bespoke Post reveals their subscription boxes before they hit send, allowing you to pick the box that's right for you. It's just one more way they are changing the way subscription boxes work.
Choose to customize your box, browse boxes that have been pre-made, or to skip this month's box, Bespoke Post puts men in the driver's seat, giving them the power to get what they want, when they want it.
Nothing is better than being able to choose when you want to be surprised.
Each Bespoke Post box includes over $70 worth of items, all of which are yours to keep, enjoy, and share. Curated around a theme, like "Stylish Barware" or "A Better Shave," Bespoke Post knows what men want – and need – and make it easier than ever to get it.
Created for simplicity, subscribing to Bespoke Post is easy: One $45 plan. That's it. Choose to receive your box each month or skip as needed, with no limit on how many times you can skip.
Want more than one box this month?
Bespoke Post makes that possible, allowing you the option to add additional boxes as needed. (Look like a pro taking care of this year's gifts!)
Crafted by men for men, Bespoke Post is committed to putting quality products in the hands of men everywhere, allowing them to experience luxury goods at a price they can afford.
Delivery Details
Bespoke Post currently ships its boxes to all fifty U.S. states and Canada. With an email to their customer service, you can get boxes shipped abroad to military addresses.