Emma & Chloé is a jewelry subscription box  that ships out one French designer piece each month. The jewelry pieces typically range in value from $50 to $200, and are plated in gold or dipped in silver. When you sign up, you can choose whether you would like to receive silver or gold jewelry, and whether you would like to receive earrings or clip-ons.
Emma & Chloé has four subscription options:
The Free Bird: $35/month
The Adventurous: $99/ 3 months
The Daring: $175/6 months
The Passionate: $350/12 months
Join now & get 20% off with code "WELCOME"!
Today I will be reviewing Emma and Chloé's February 2019 box. It arrived in a taupe box, with gold details. Emma and Chloé's boxes always have pristine packaging, and appeal to minimalist styles!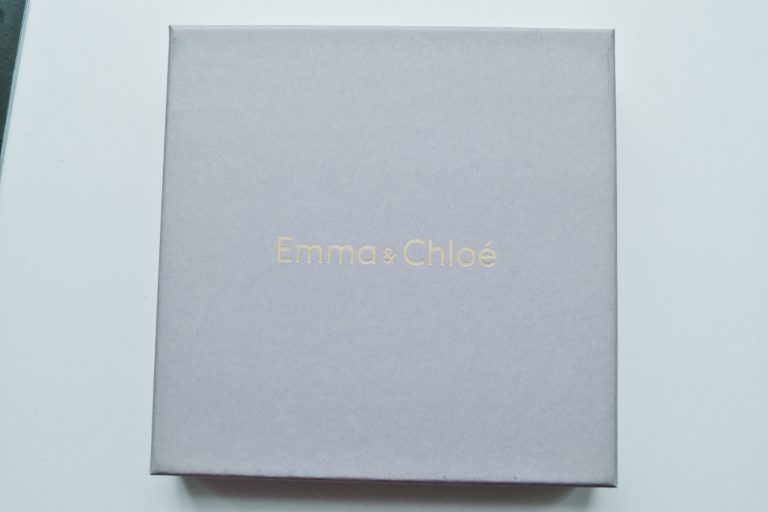 The piece of jewelry was packaged in a tan drawstring bag, emblazoned with the Emma & Chloé logo.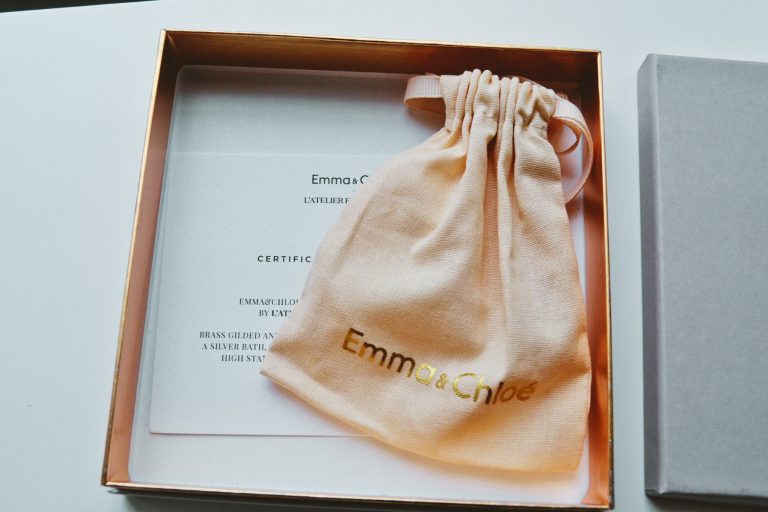 I love the drawstring bags included each month! They are so pretty and a good way to sort your jewelry, but I think they would be even better if they had an identifying feature so you could tell them apart easily.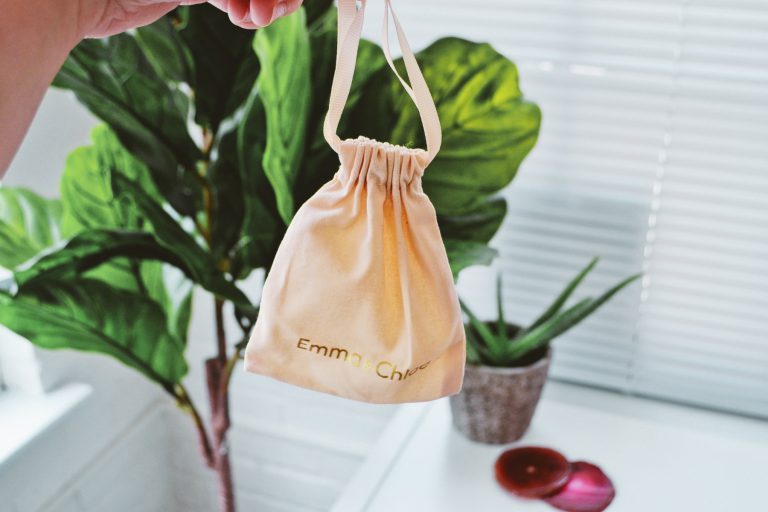 All right, let's take a look at February's featured piece of jewelry! Every subscriber received a gorgeous Pola Necklace by l'Atelier Emma & Chloé. That is the subscription box's house jewelry brand. Most months, they feature other designers in France – but occasionally they include items from their own store. I am a big fan of their jewelry, so I was happy to see this piece!
Here is Emma and Chloés description of the necklace:
Inspired by the complementarity between the moon and the sun, the Pola medal is composed of a solid part and a hollow part, like an eclipse. It is also related to yin and yang, two opposing sides that come into harmony. Which is not without reminding… love!
The necklace has an 18 inch chain, and the medallion is a circle that is halfway filled with brass. The necklace will have a gold or silver finish, depending on the subscriber's preference.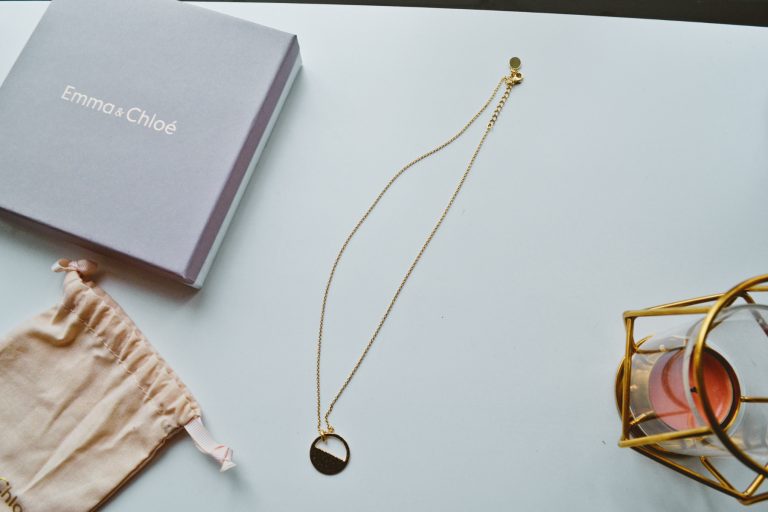 Here's a closer look at the medallion: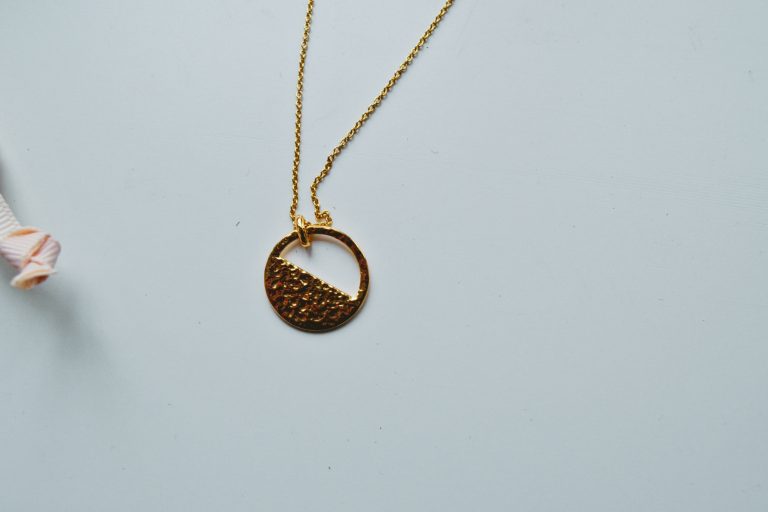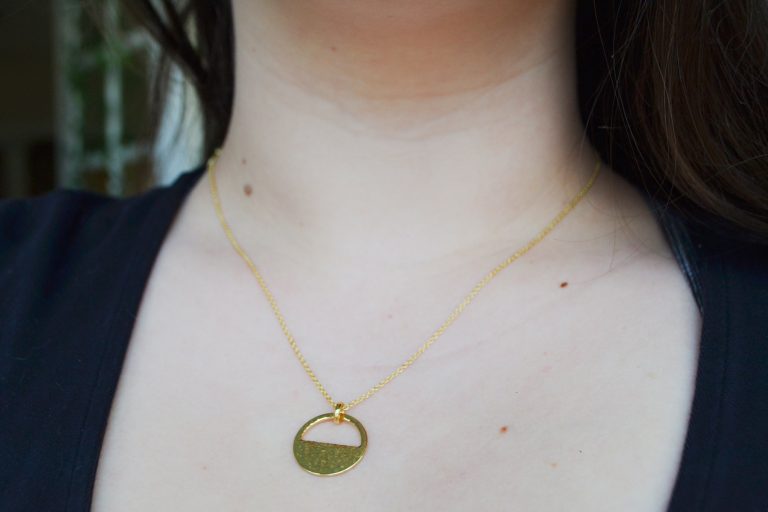 The box also included a certificate of authenticity, verifying that the necklace is brass gilded and finished with fine gold or dipped in a silver bath. The other side of the card contains instructions on how to care for fine jewelry.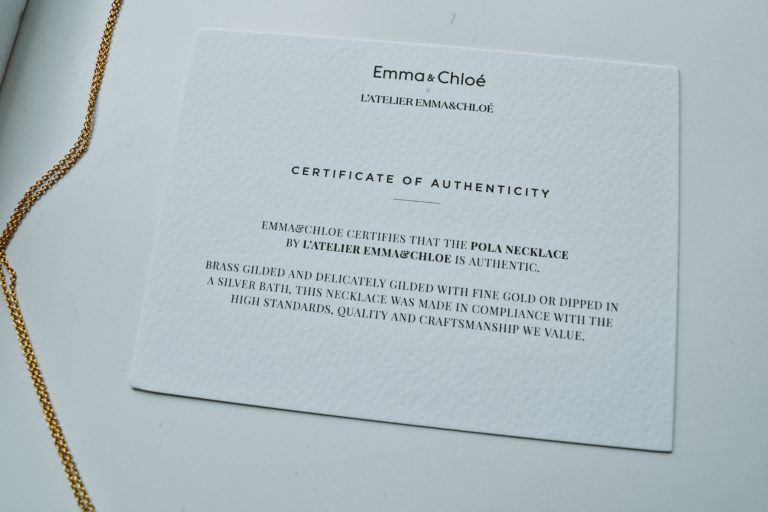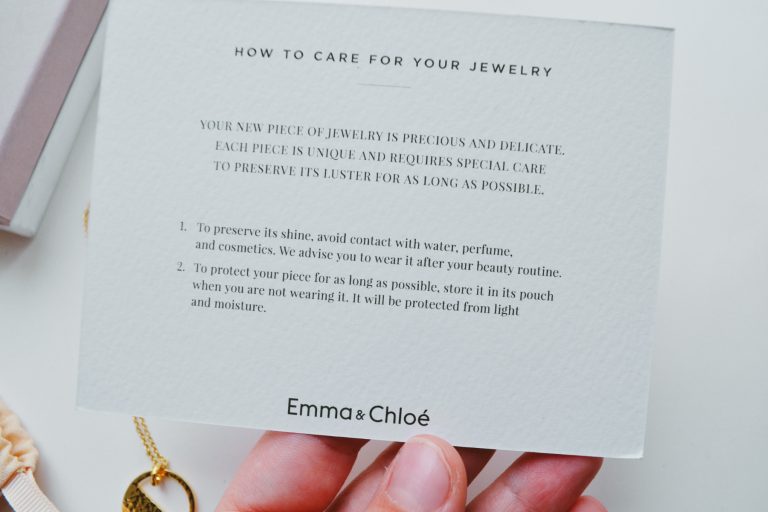 The final item in the box was a pamphlet with a glimpse into the month's jewelry pick and filled with photos of accessorizing inspiration.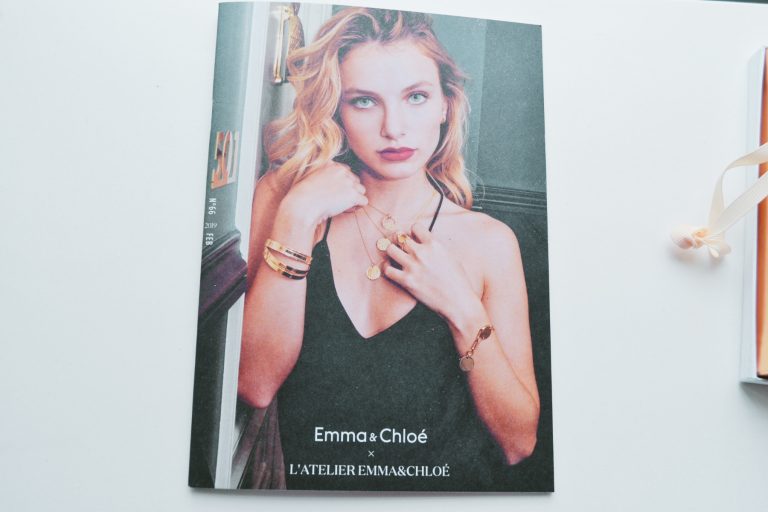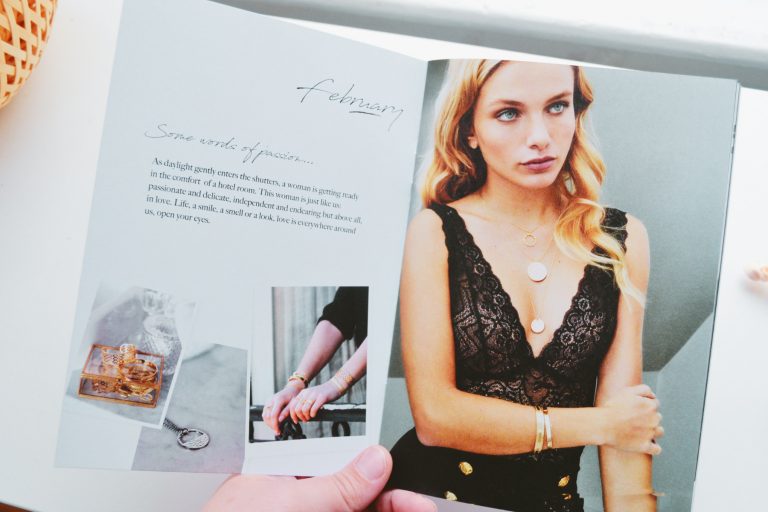 This month's box had a great value; the cost of a single box from Emma and Chloé is $35, but the necklace has a retail value of $67. Furthermore, the piece is beautiful, and the packaging is gorgeous and well thought out. Emma and Chloé is more than just a way to receive jewelry – it values the whole experience.