Emma & Chloé is a jewelry subscription box  that ships out one French designer piece each month. The jewelry pieces typically range in value from $50 to $200, and are plated in gold or dipped in silver. When you sign up, you can choose whether you would like to receive silver or gold jewelry, and whether you would like to receive earrings or clip-ons.
Emma & Chloé has four subscription options:
The Free Bird: $35/month
The Adventurous: $99/ 3 months
The Daring: $175/6 months
The Passionate: $350/12 months
Join now & get 20% off with code "WELCOME"
Today, I will be reviewing Emma & Chloé's March 2019 box.
The Packaging
I adore Emma & Chloé's packaging – sleek, minimal, and a neutral color scheme. They don't really include any packing materials, but I've never had an issue with damaged items.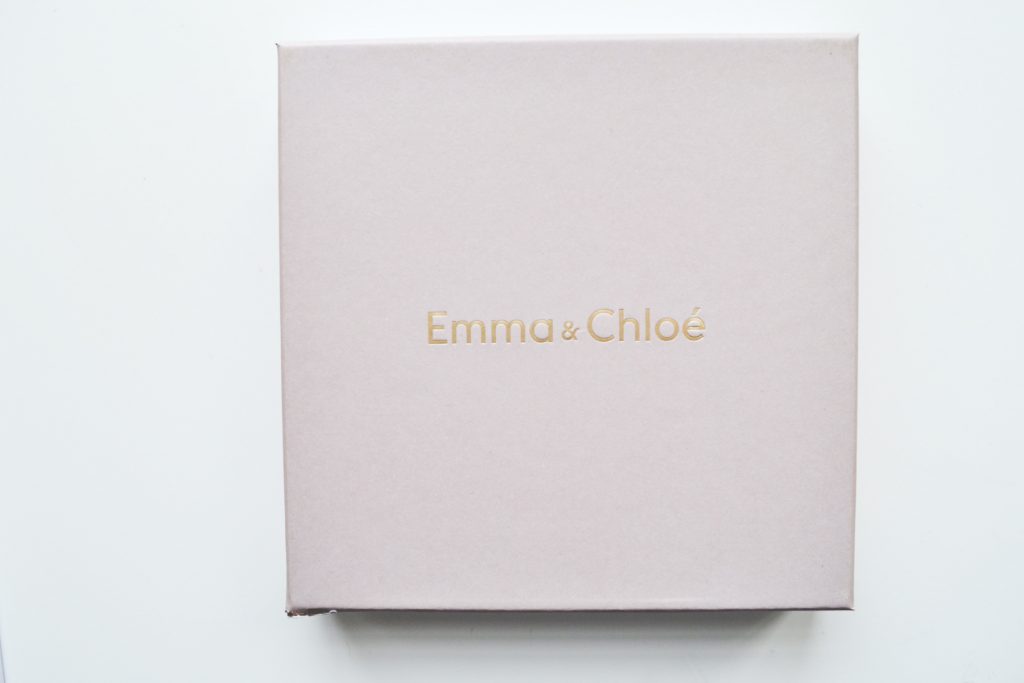 Every month, the jewelry is contained in a little drawstring pouch.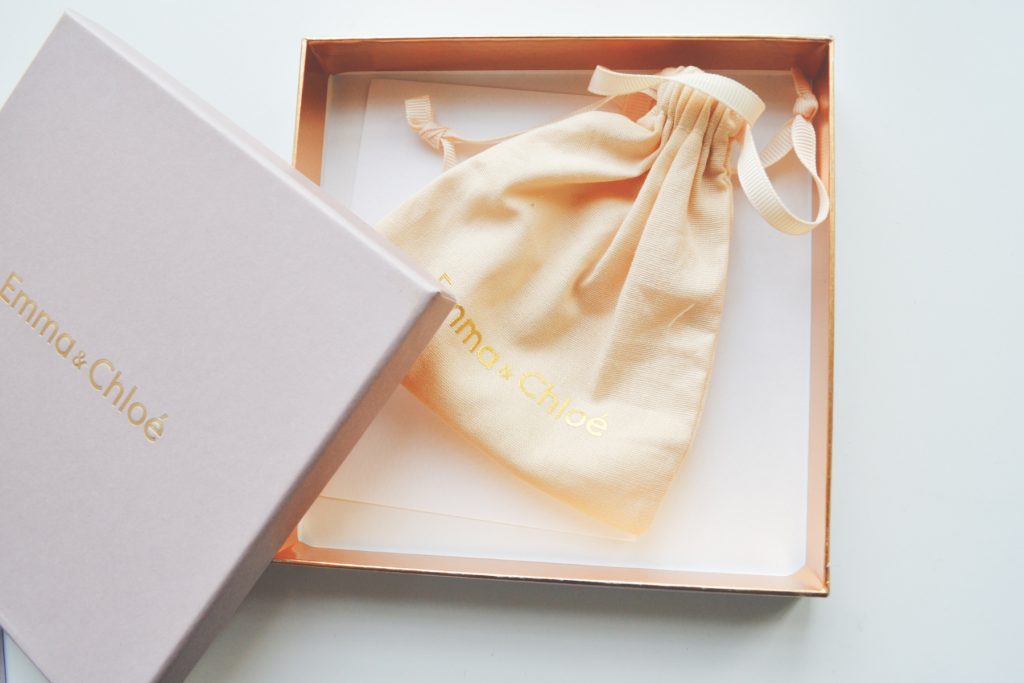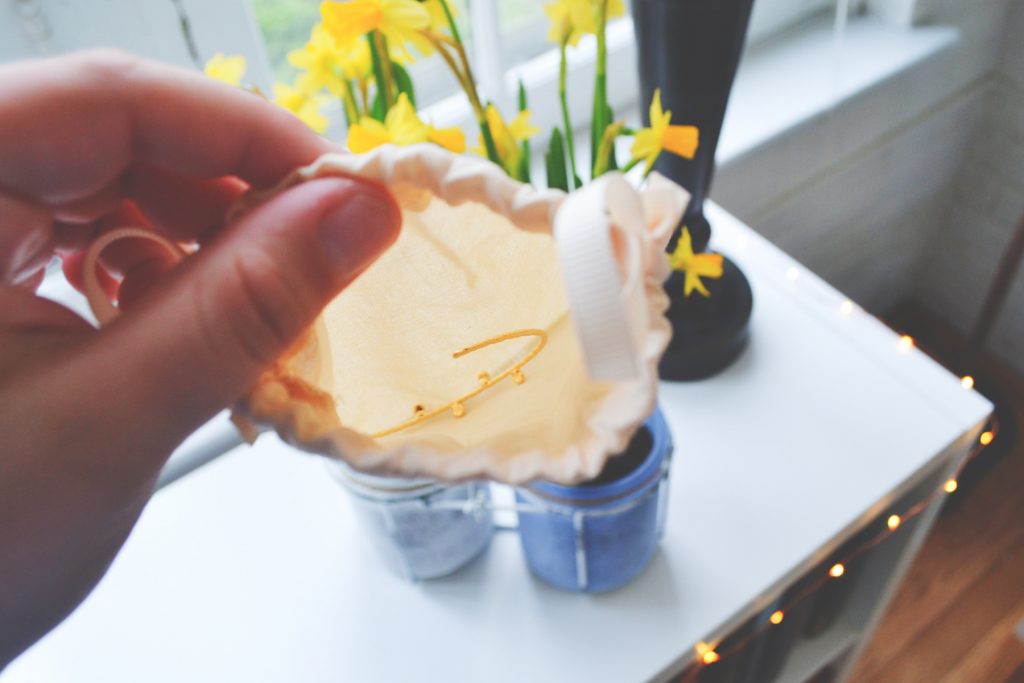 The Contents
This month's piece of jewelry was a Salome Bangle from the French designer Audrey Langois, and it has a retail value of $70. Here's Emma and Chloé's description of this beautiful piece:
From delicacy to purity, here are the few words that could portray the spirit of this jewel. The slightly chiseled work of gilded brass with fine gold or immersed in a silver bath is sublimated by the four mother-of-pearl stones on either side of the piece. Worn alone or in accumulation, it will sublimate your wrist from morning to night.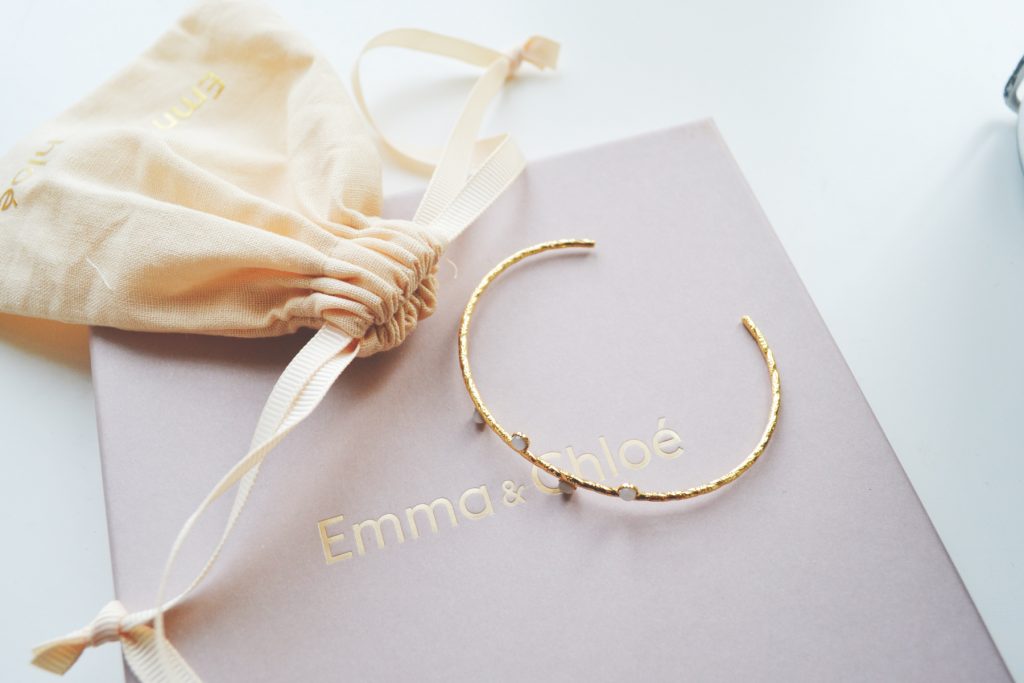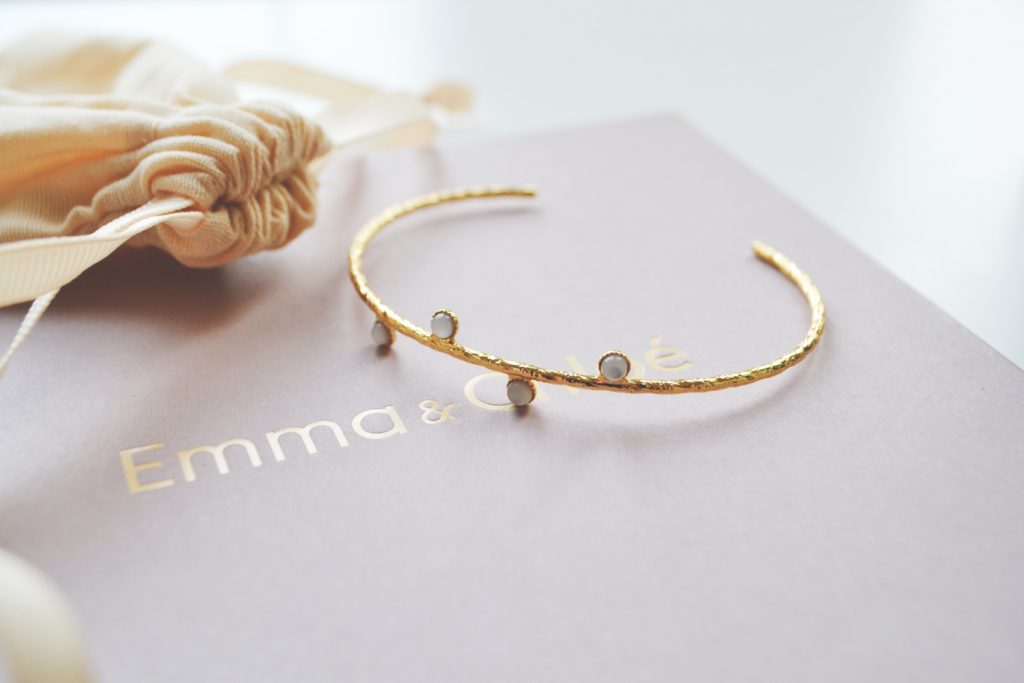 I love everything about this bracelet! It is delicate and thin, so it doesn't overwhelm my chubby little wrist. The mother of pearl stones are eye-catching, and their alternating placement gives the bracelet a whimsical, boho feel.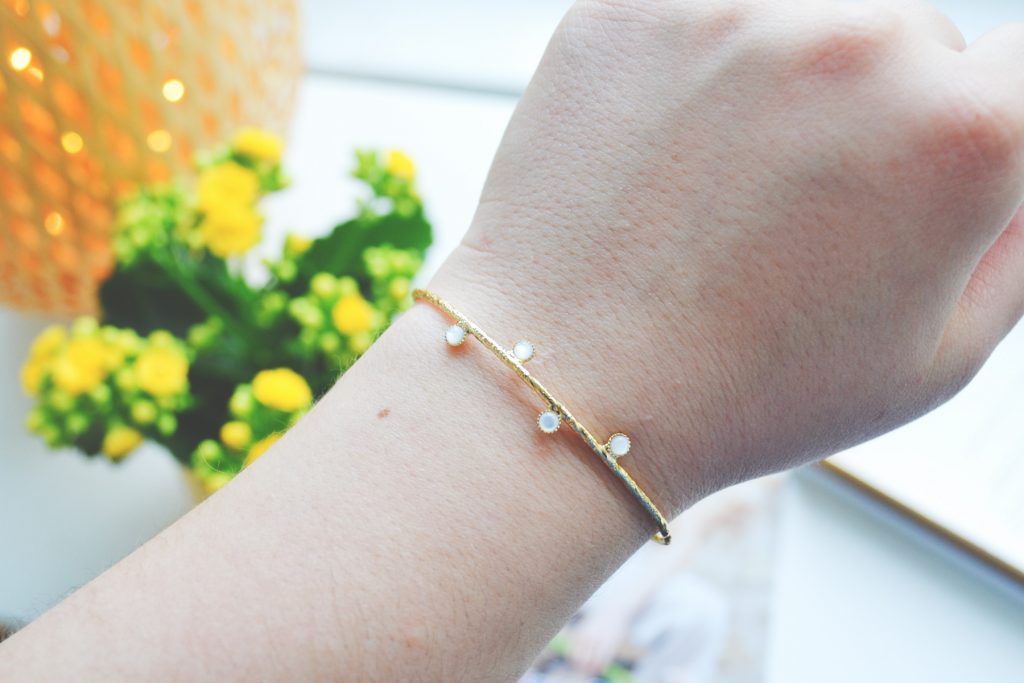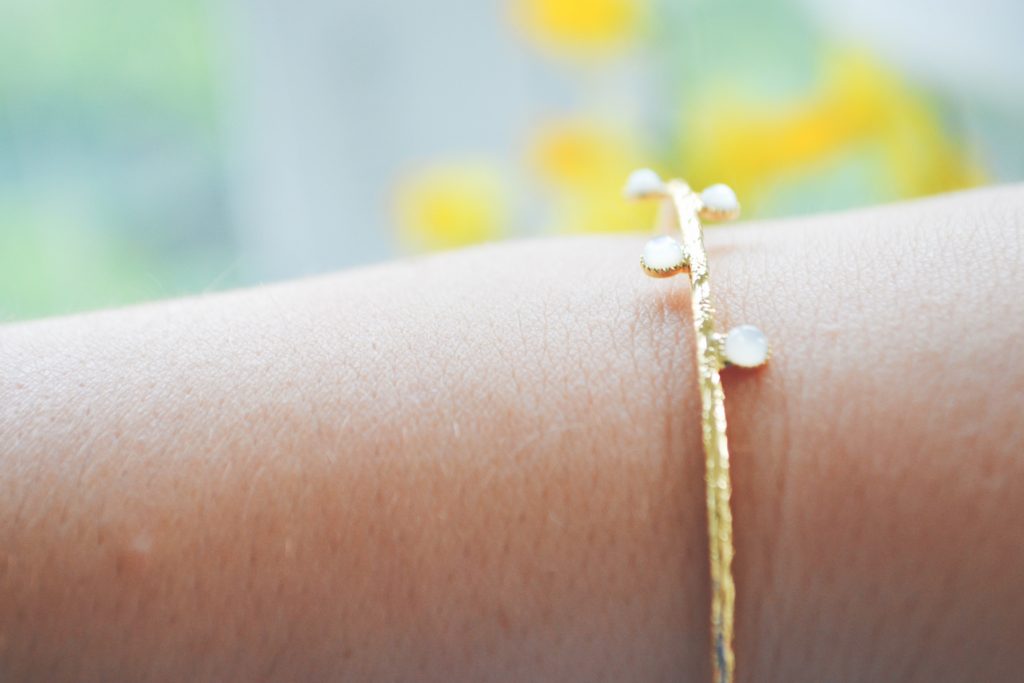 The box also included a certificate of authenticity, with instructions on how to care for fine jewelry on the back of the card.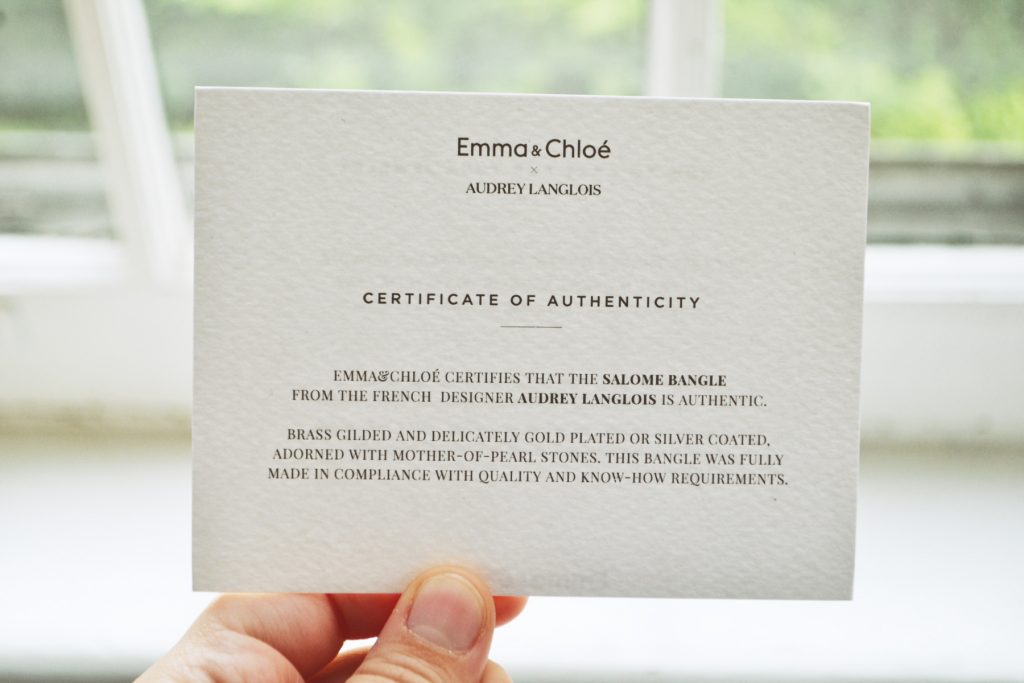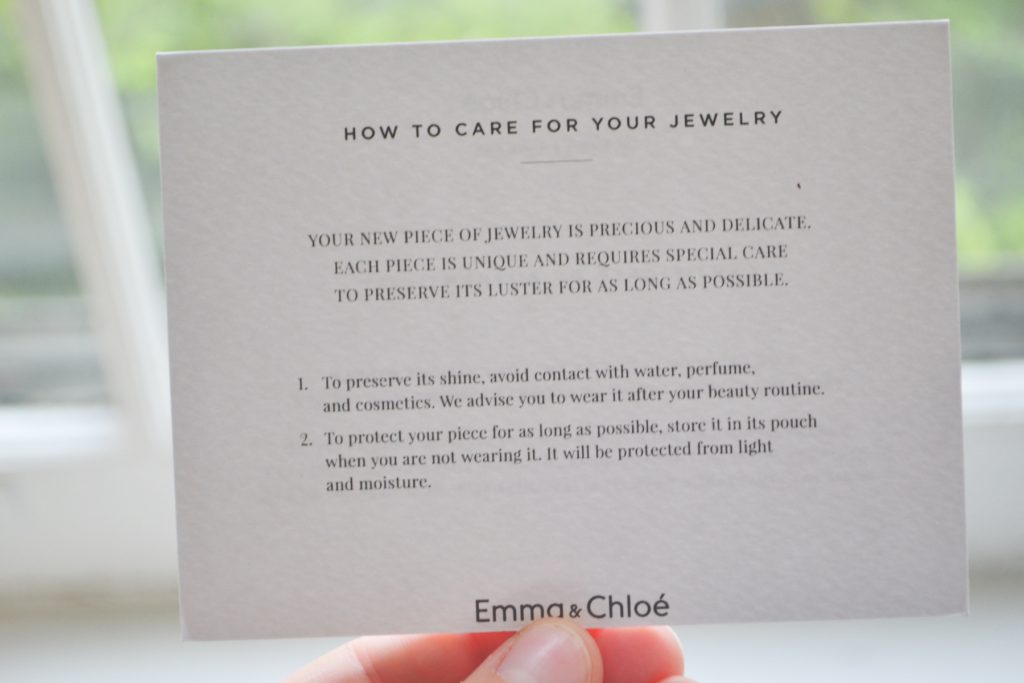 The final item in the box was a booklet with accessorizing inspiration and an interview with the designer, Audrey Langois.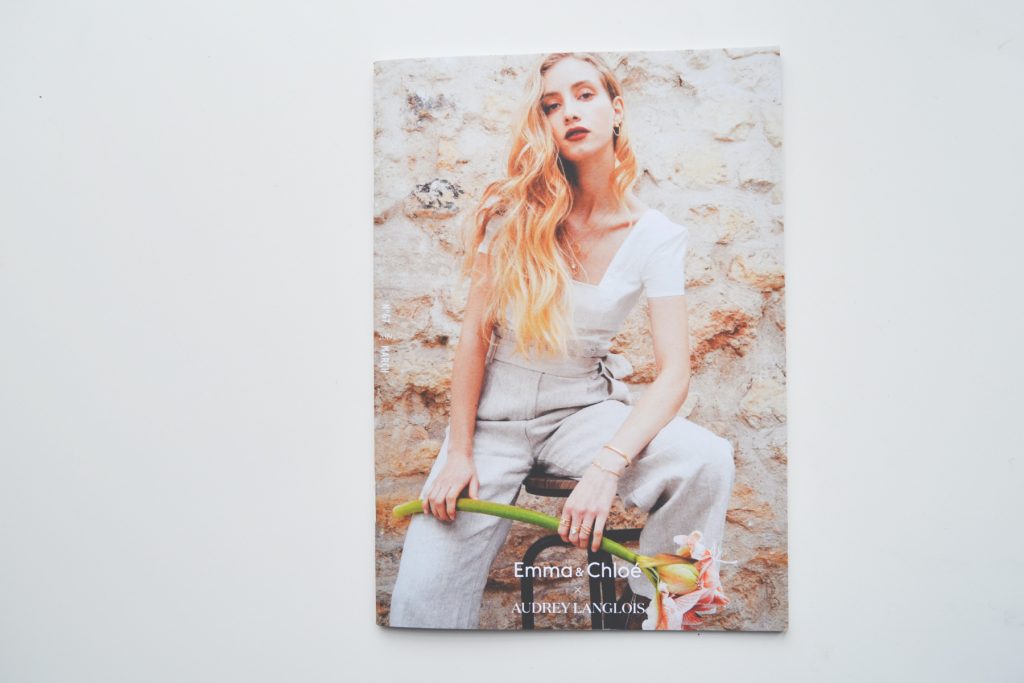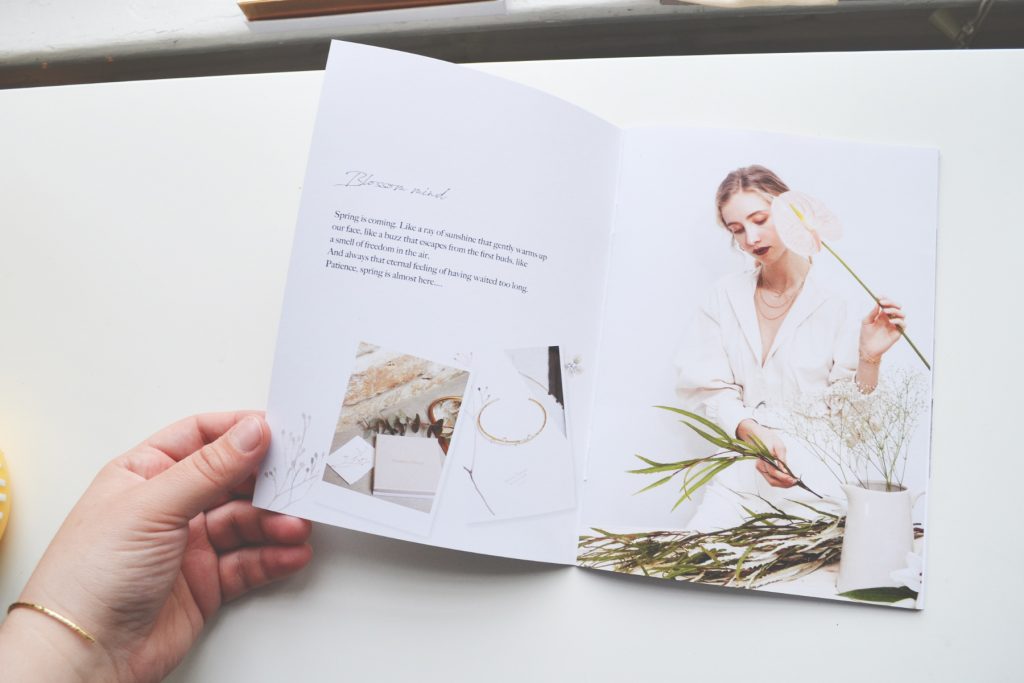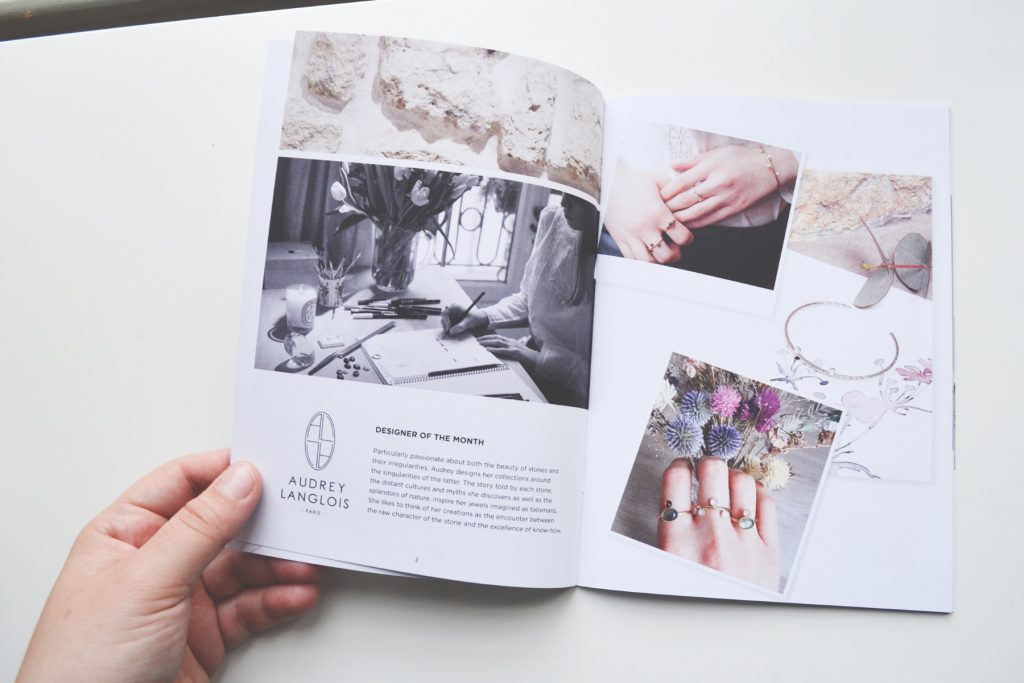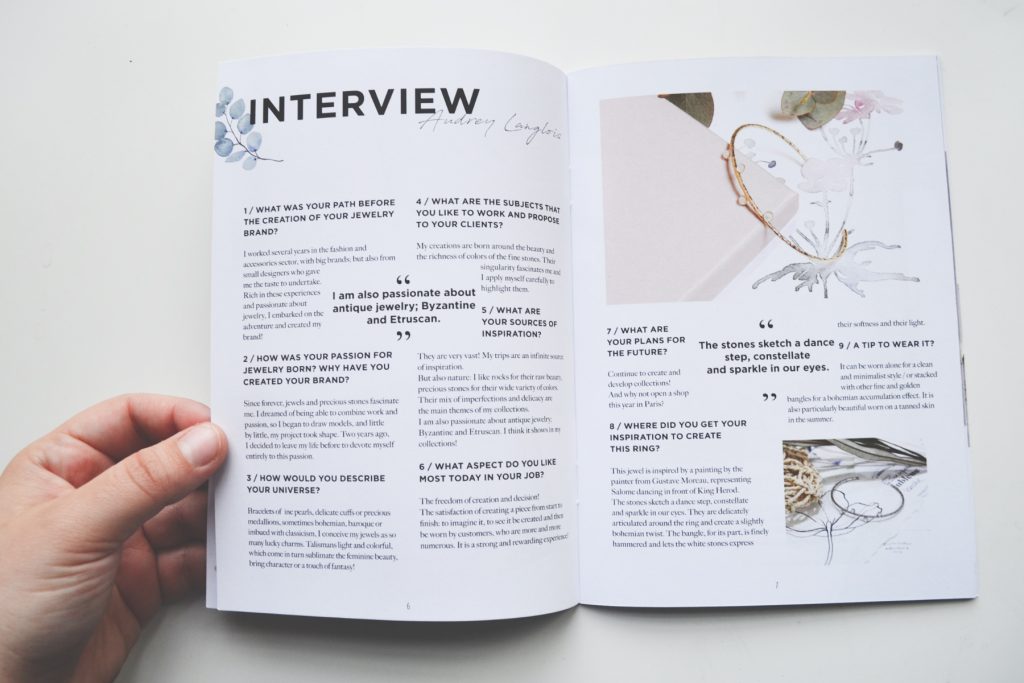 This is one of my favorite pieces from Emma and Chloé! My other favorite is also a mother of pearl bangle from several months ago. I hope they have more in the future, because they are truly stunning. This month's box had a good value – a $70 bracelet for only $35. What a fun, affordable way to try out some beautiful designer jewelry!