Learn how to build and program electronics with monthly courses delivered to your door.
Receive all the needed components to build your project AND access to an online course. Projects become more challenging as you learn new lessons every month.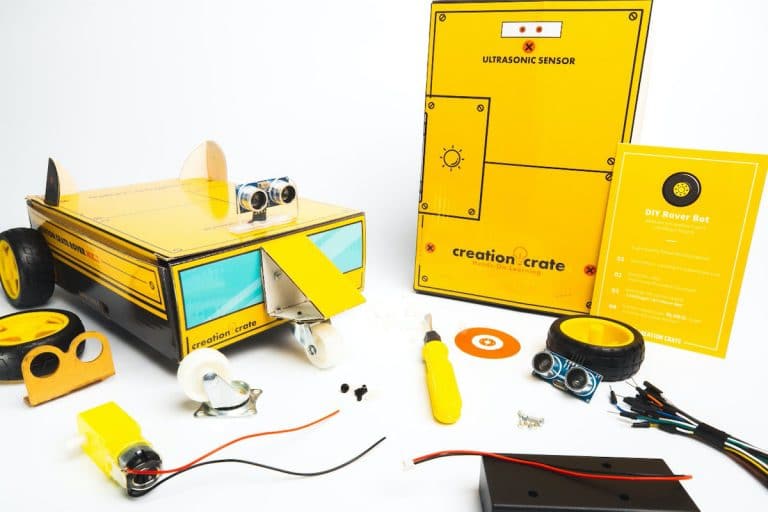 Prepay 12 months and receive a Soldering Kit, Digital Multimeter, and XL Component Storage for free!
Official STEM approved product of www.stem.org.
Awarded 'Best in STEM' by Newsweek!
Ages 12-99
Pricing (in USD):
$29.99 per project/month
*Shipping is $5.00 per project in US
Cancel or pause your subscription anytime online
Project support available through email
Everything needed is included in the box, you just need access to a computer with a USB port and internet