Give your child handmade fun delivered every month with Doodle Crate. Brought to you by Kiwi Crate, Doodle Crate is designed to inspire kids ages 9 to 16+ to learn new crafting skills and express themselves creatively.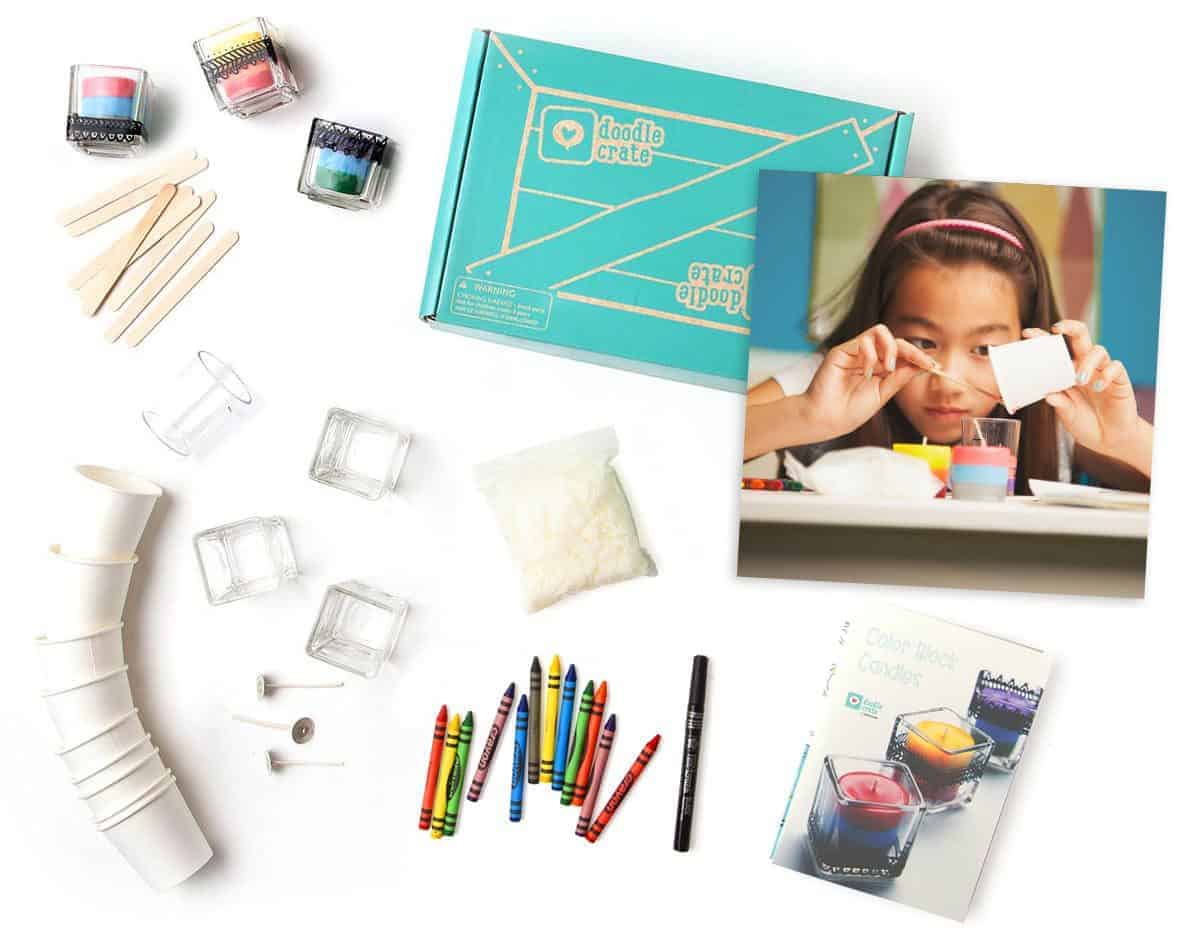 Each Doodle Crate includes all the materials and inspiration for DIY projects that encourage kids to tackle new challanges and gain creative confidence – from DIY vcoloful candles to making their own patterned pouches. Help your child express their creativity, while learning new skills, through fun DIY projects they can make uniquely their own with Doodle Crate.
Monthly, 3 month, 6 Month and 12 Month Doodle Crate subscriptions and 3, 6, and 12 month Doodle Crate gift subscriptions are available.