Foodies and snackers can try the best candy and snacks from around the world every month, week, or every other week with MunchPak snack subscription boxes. MunchPak subscribers can customize their snack box to have international snacks, drinks, sweets, and more. With today's MunchPak review, we're unboxing our April 2016 MunchPak box.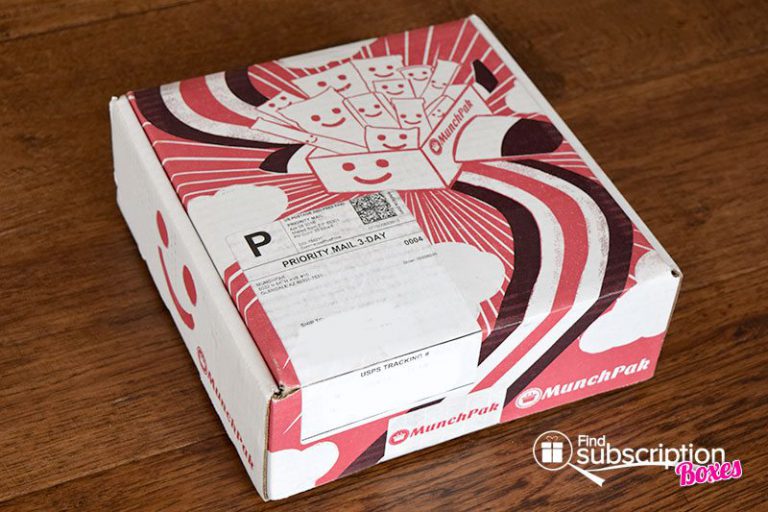 When you join, you can choose the types of candies and snacks you want in your monthly box so you can get the perfect snack subscription box. Each month, MunchPak hand-picks a mix of snacks that match your snack choices.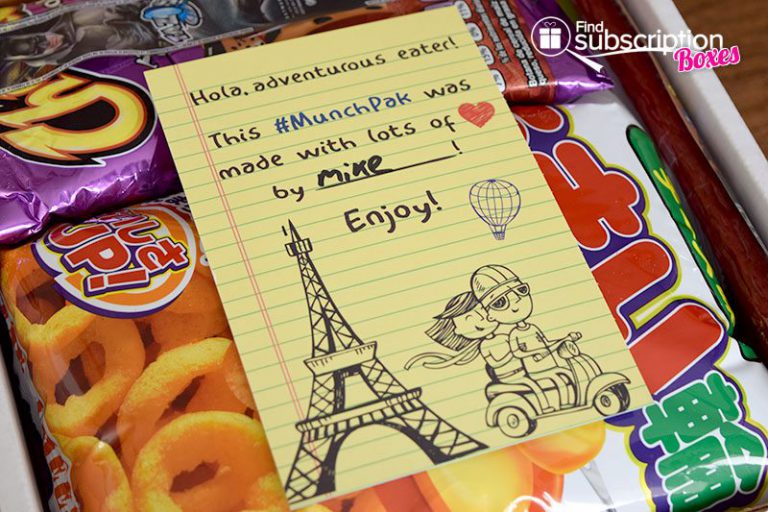 Here's a first look inside our April 2016 MunchPak snack box.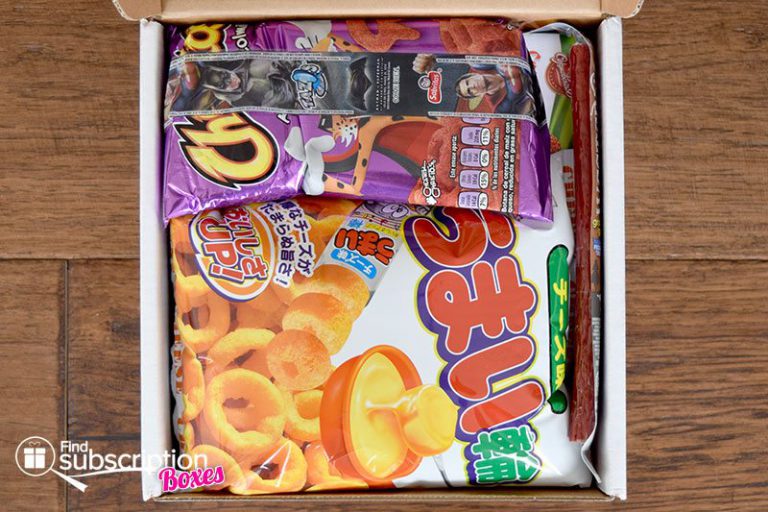 Inside the April 2016 MunchPak Snack Box
There were 11 hand-picked snacks in our MunchPak April snack box.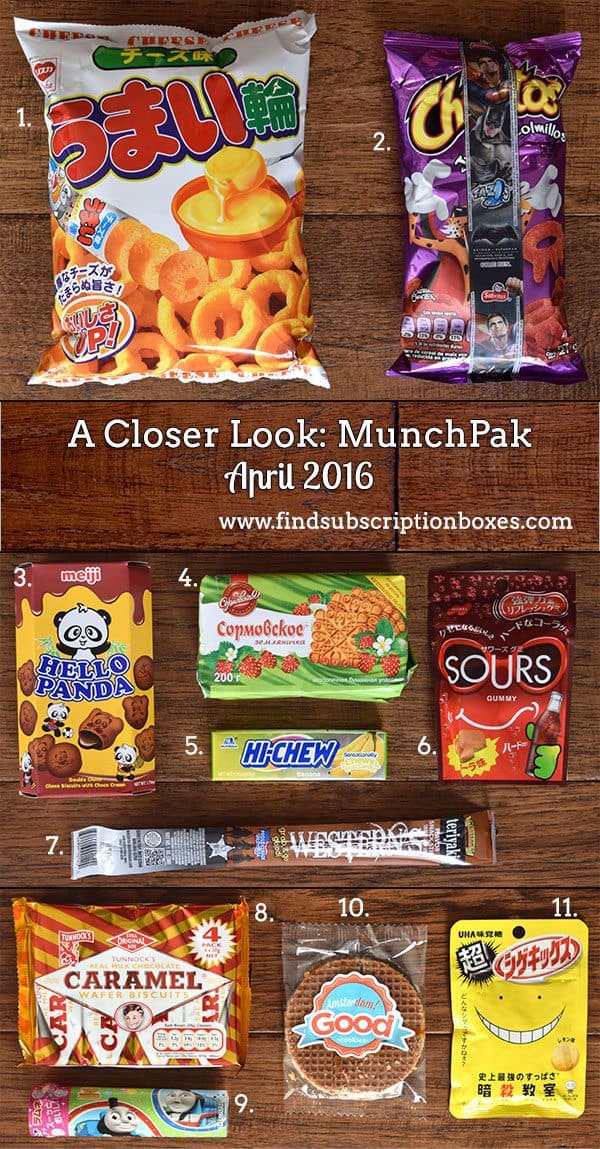 Furuta Seika Umaiwa Cheese Senbei Chips
Cheetos Jumbo Colmillos
Hello Panda Double Chocolate Flavor
Sormovskoe Cookies Wild Strawberry Flavor
Morinaga Hi-Chew Banana Flavor
Nobel Sour Cola Gummy Candy
Westerns Smokehouse Teriyaki Flavor Snack Stick
Tunnocks Caramel Wafers
Lotte Kikansha Thomas The Train Candy
Amsterdam! Good Cookies Stroopwafel
Uha Mikakuto Shigekix Super Lemon Gummy Candy
April 2016 MunchPak Review Wrap-Up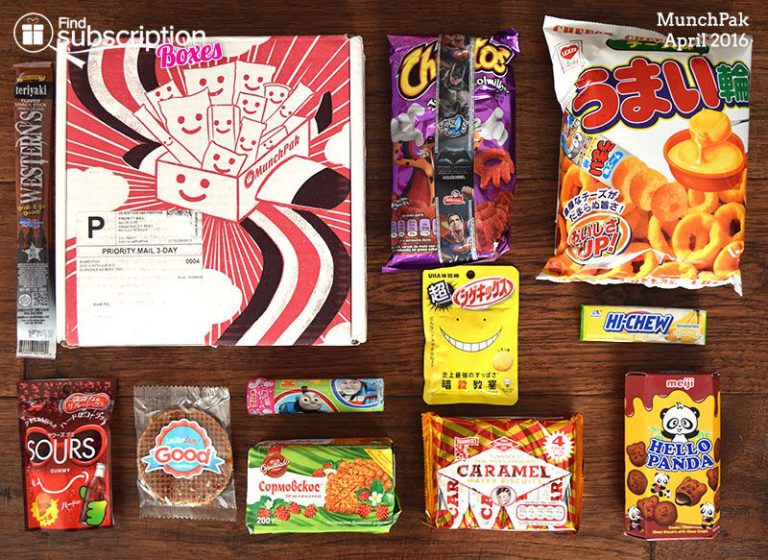 Our April MunchPak delivered spicy, sweet and sour snacks from the UK, Mexico, the Netherlands and more countries from around the world. The Cheetos and Japanese cheese puffs gave us a chance to try the international versions of a popular salty snack. The Cheetos really bring the heat! This was the first time we'd received jerky in one of our MunchPak snack boxes. The beef jerky was a tasty, a hearty treat with a subtle teriyaki flavor.
We always appreciate a good sour candy and MunchPak really tested our limits this month. The lemon sour candies are super sour! The Hello Panda chocolate cookies and caramel chocolate wafers are great treats for when you're craving chocolate. From the fun Thomas the Tank Engine candies from Japan to the crispy, Russian Strawberry cookies, eating our way through our MunchPak Snack box was truly a snacking adventure!
What was your favorite April MunchPak snack box snack?
MunchPak Coupon
Want to get the best snacks from around the world delivered to your door? Choose your snack box and use MunchPak coupon code SNACKIN to save $2 off your first MunchPak.