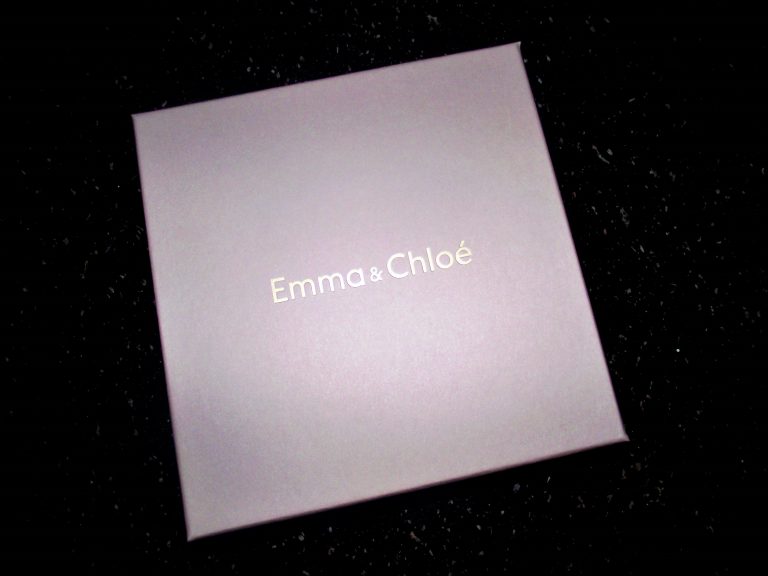 Emma & Chloé is a jewelry subscription box  that ships out one French designer piece each month. The jewelry pieces typically range in value from $50 to $200, and are plated in gold or dipped in silver. When you sign up, you can choose whether you would like to receive silver or gold jewelry, and whether you would like to receive earrings or clip-ons.
Emma & Chloé has four subscription options:
The Free Bird: $35/month
The Adventurous: $99/ 3 months
The Daring: $175/6 months
The Passionate: $350/12 months
Today I will be reviewing the August box I received.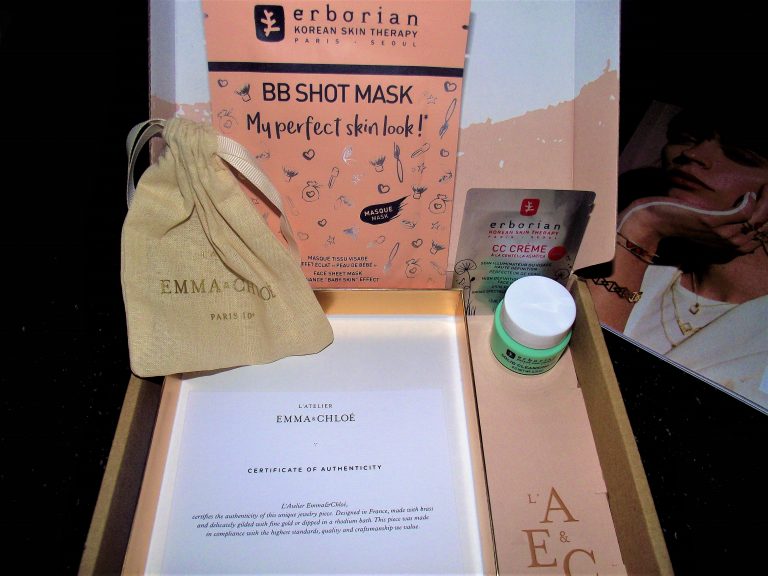 Emma and Chloé comes from France. I expected shipping to take awhile as most international packages do. much to my surprise, it arrived extremely fast! I was so excited to see the adorable box and I was even more surprised when I saw some fun extras in the box!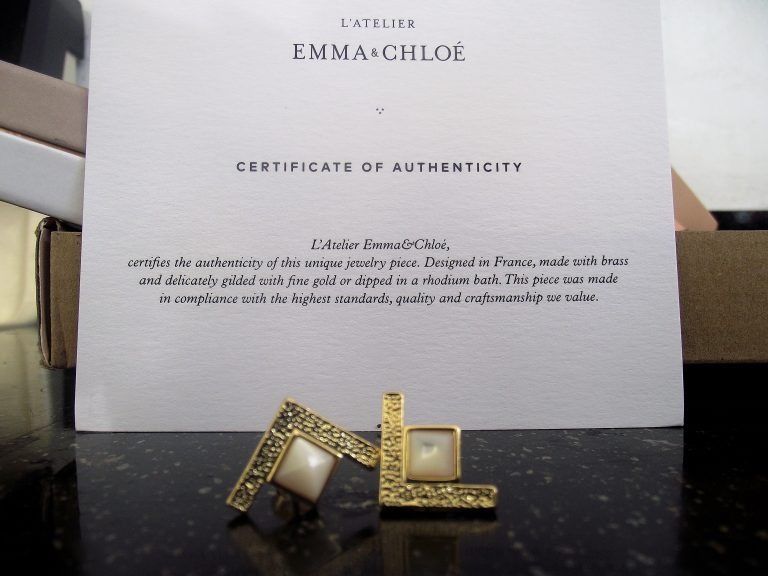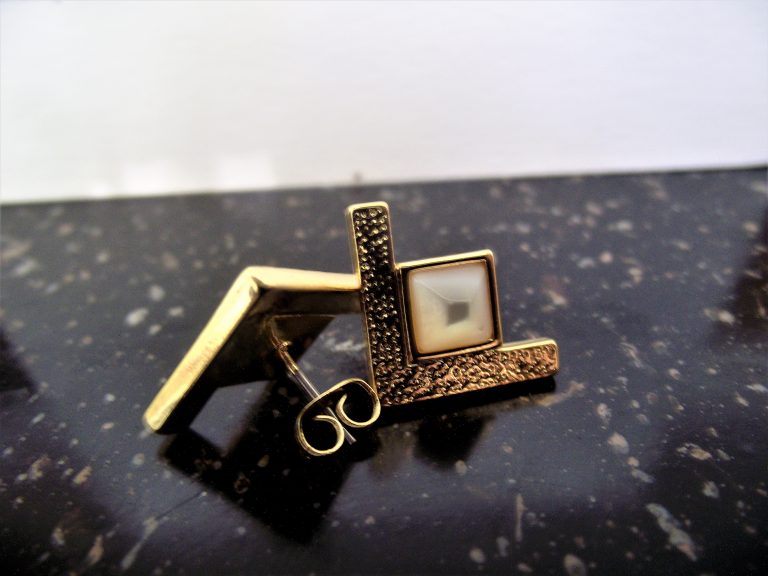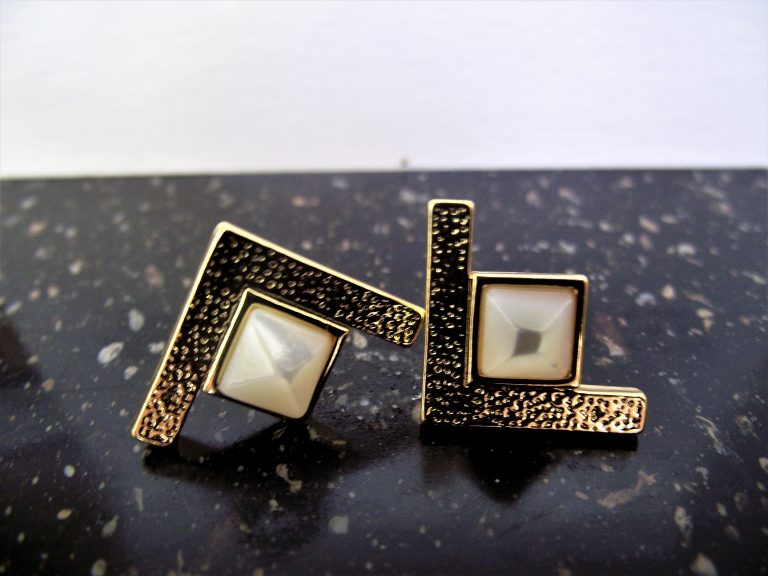 These gorgeous earrings were the centerpiece for the box. They are made from brass, gilded with gold and dipped in a rhodium bath! They are sandblasted to give a pretty textured appearance. these earrings are extremely architectural. In the center of each earring is a dome pearl! They are gorgeous. Retail, these sell for $69, so getting it for the price of the box is incredible. They do not feel insanely heavy in the ear, surprisingly it is easy to forget they are there minus the confidence that comes from wearing them. A lot of thought was put into the design of these earrings and it shows. I would love to see the rest of the Les Légedaires Collection because these Lou Earrings really set a high tone.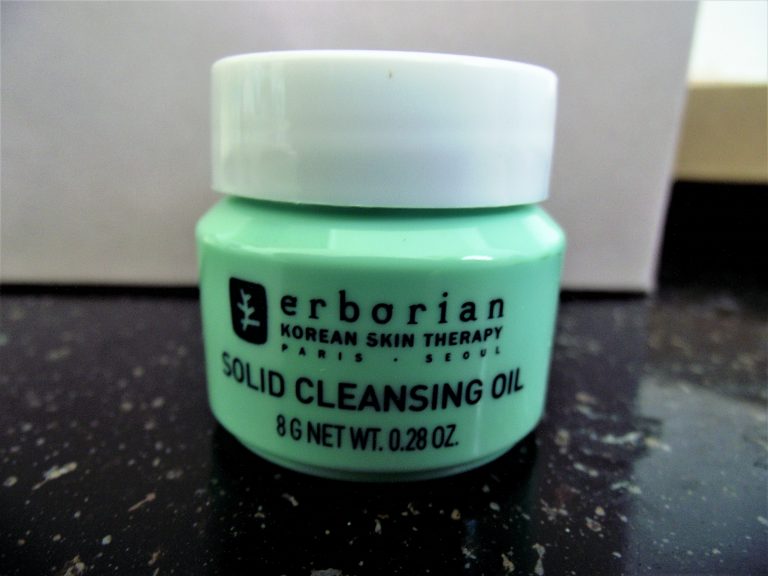 First for the bonuses is the Erborian solid cleansing oil. It is the Detoxing part of the Erborian smart routine! It is a makeup remover paired with a face cleanser! The formula is not oily and does not leave a gross residue. The smell is subtle, light and airy. I really like this product.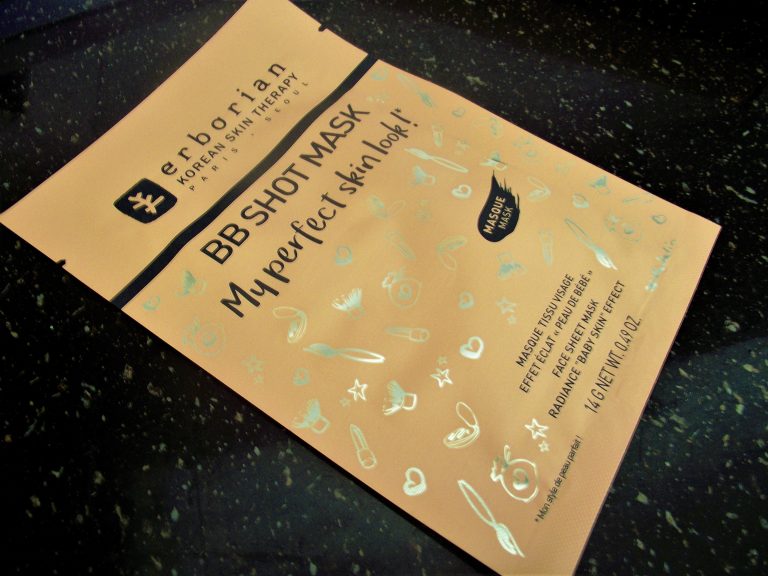 The second step is the Boost step. The BB Shot Mask is meant to add a soft radiance to your skin. It is a single use cloth mask soaked in plenty of moisture. It feels cold and silky puting it on and leaves your face feeling refreshed.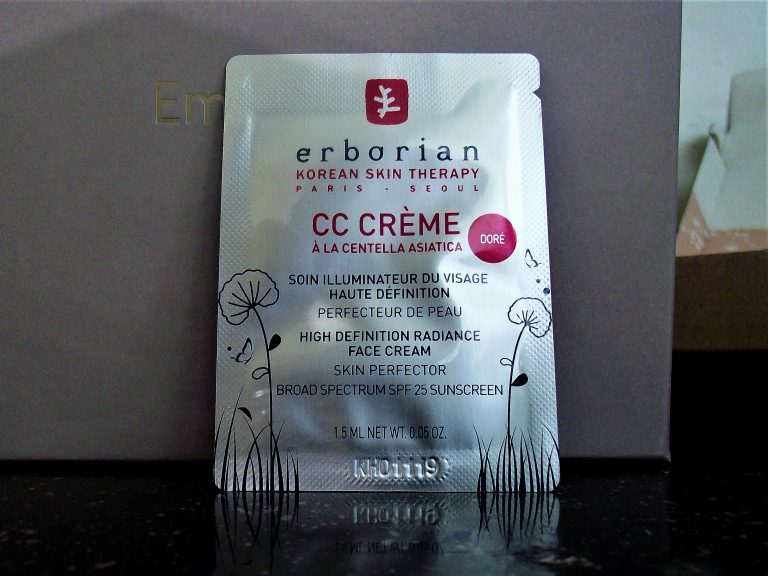 Finally, the last fun step in the box is the Erborian cc créme. It is the finishing step and mixes skincare and makeup to even your complexion! The bonus is it has a sunscreen effect too! these products show that they really care about your skin and it was wonderful that they were included in the package.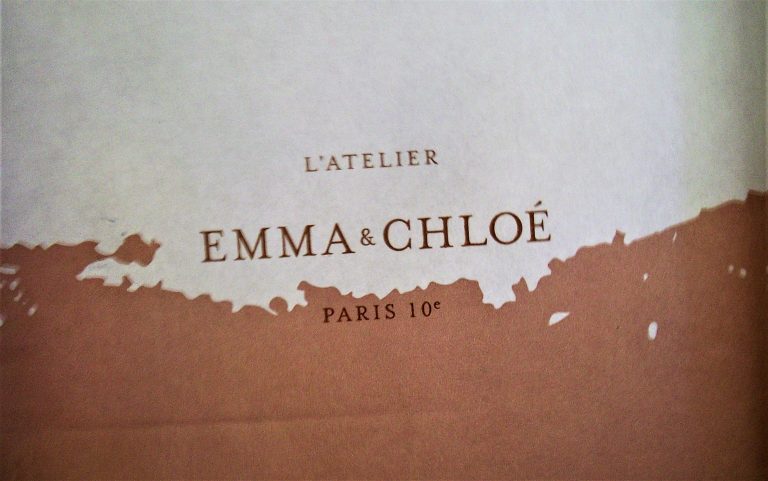 Emma and Chloé exceeded every expectation I had. What a fun treat for an incredible price! If you are interested in receiving gorgeous jewelry and other treats for an unbelievable price click here!