Rock your socks with the new Bespoke Post Swagger Box. The Bespoke Post Swagger box has an exclusive collection of seven stylish socks from Etiquette Clothiers so you can show off your sock swagger each day of the week.
The socks in the Bespoke Post Swagger box are knitted from fine Italian cotton that is both soft and strong, creating a sophisticated sock that comfortably fits sizes 8-12.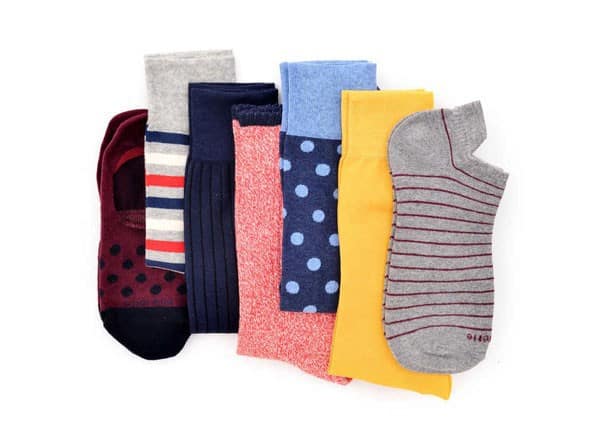 The Bespoke Post swagger socks include:
Branson, Blue Polka Dots
Grizzly, Twisted Red Boot Socks
Patriot, Crosswalk Stripes
Midas, Luxe Gold
Marathoner, Ankle Needle Stripes
Throne, Royal Ribbed Blue
Undercover, No show polka dots
Ready to pick-up your Bespoke Post Swagger Box? Use code LONELY to save 30% off the first box when you join Bespoke Post!