Designed for kids ages 4-8, Kiwi Crate delivers a monthly box with everything needed to complete fun projects and activities that spark creativity and imagination. Kiwi Crate has announced the theme of the December 2014 Kiwi Crate: Frozen Fun!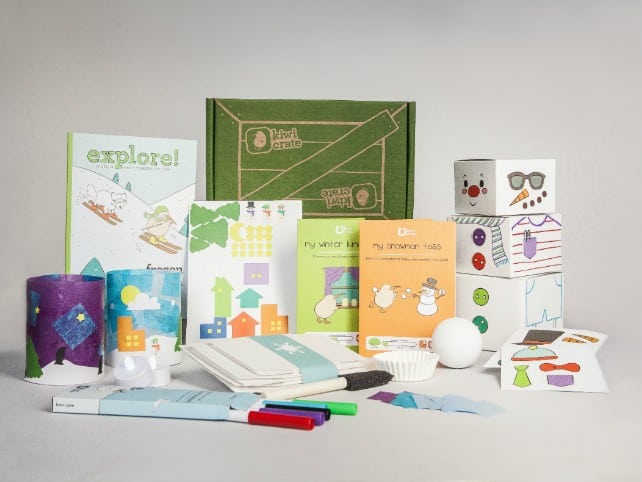 Bring out your creative side by making your own ice cube paints or put on your scientist's hat and conduct an ice melting experiment. We hope you enjoy the chance to play, explore, learn and create from the comfort of your own home with this month's crate!
The projects in the Kiwi Crate December 2014 crate include:
My Snowman Toss – "Let out all your energy by throwing a foam snowball at your snowman in our snowball toss game!"
My Winter Luminaries – "Build a pair of stunning, glowing luminaries and decorate them with beautiful wintery scenes."
In the December explore! magazine, Steve the Kiwi makes a new friend and goes on an adventure to build a snowman!
What do you think about the December 2014 Kiwi Crate theme?
Want to subscribe to Kiwi Crate? Through December 31, 2014, use Kiwi Crate coupon code JOY50 to save 50% off the first month of any new Kiwi Crate subscription – a $10 savings!