Every month, the Birchbox Man subscription box for men delivers a selection of men's groooming and lifestyle products, picked to match your style profile. In July, Birchbox Man teamed up with the grooming experts at DETAILS Magazine to bring you the "Best in Show."
The July 2014 Birchbox Man arrived in a blue outer box that had both the Birchbox and DETAILS Magazine logos on the side.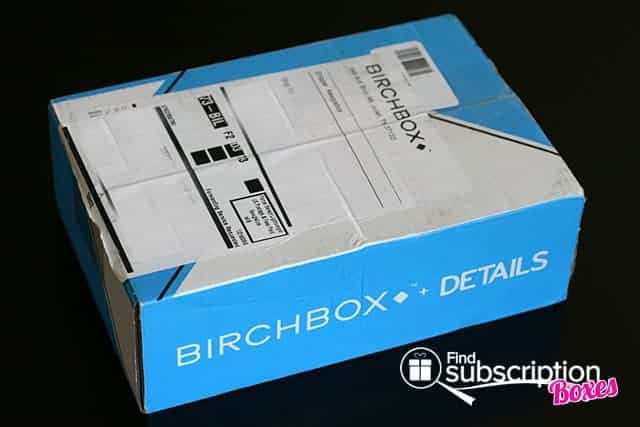 The familiar "drawer-style" Birchbox Man box was inside.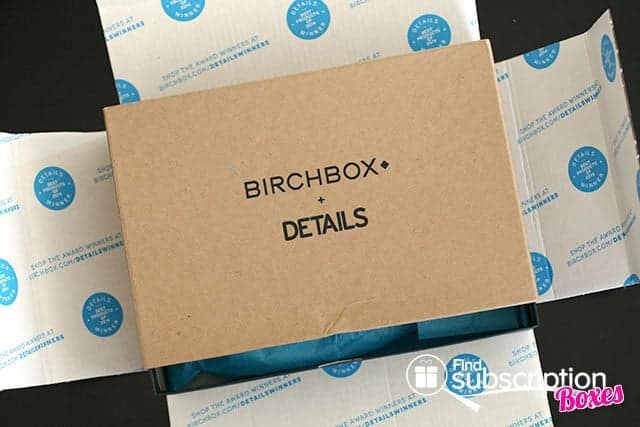 The July 2014 Birchbox Man product information card was the first thing we found. The card provided a description of this month's theme, as well as information about each of the items inside our July Birchbox Man box.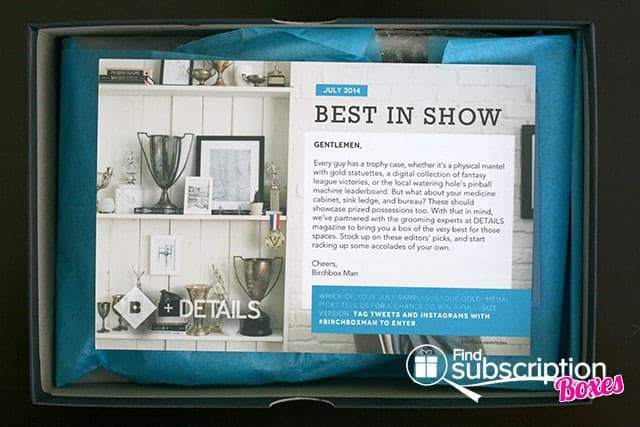 After setting aside the product card, we got our first look into the July 2014 Birchbox Man box.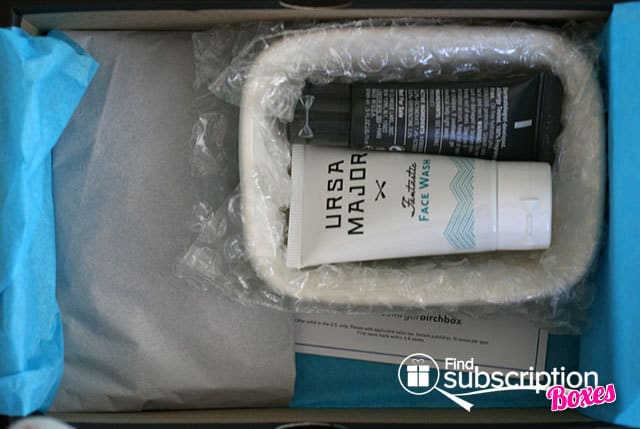 Inside the July 2014 Birchbox Man Box
There were 5 product samples in our July 2014 Birchbox Man Box.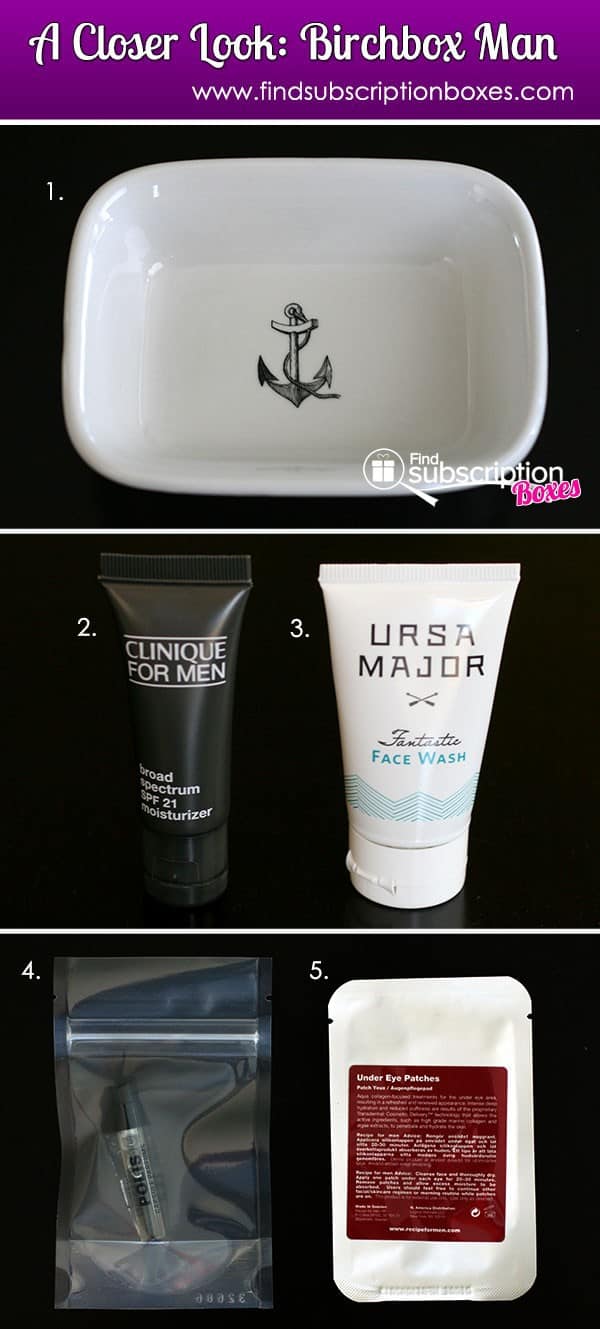 1. Izola Soap Dish, Retail Value: $18
A ceramic soap dish with a nautical theme that is both simple and stately.
2. Clinique for Men Borad Spectrum SPF 21 Moisturizer, Full-size Retail Value: $25
Use this moistruizer to both hydrate your skin and provide UVA/UVB protection before heading outdoors.
3. Ursa Major Fantastic Face Wash, Full-size Retail Value: $26
Cleanse your skin without overdrying it by using this foaming face wash made with premium oils.
4. Capsule Parfums Polis Eau de Parfum, Full-size Retail Value: $38
This cheery scent blends citrus, lily, and vetiver for a bold and bright aroma that's a perfect pick-me-up.
5. Recipe for Men Under Eye Patches, Full-size Retail Value: $36
Firm and brighten puffy undereyes with this powerful treatment with marine collagen and algae. Great for refreshing after a long day (or night!)
July 2014 Birchbox Man Box Review Wrap-up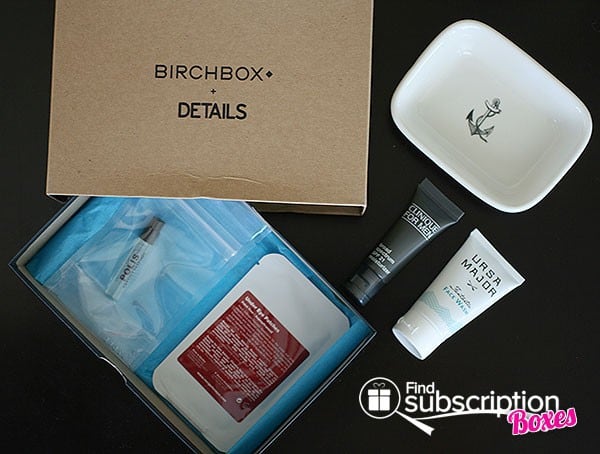 The July 2014 Birchbox Man  box was filled with products to help you feel your best. The Izola Soap Dish adds a nice touch of class to your own or to a guest bathroom. The value of the soap dish alone is more than the single box price with yearly Birchbox Man subscriptions ($195/year or $16.25/box.) The face wash, eye patches, and moistruizer are great to help rejuvenate and care for skin that's been spending lots of time outdoors.
What was your favorite July Birchbox Man product sample?
Not a Birchbox Man subscriber? For a limited time only, get a FREE one-year subscription to DETAILS Magazine – a $10 value – with your purchase of a monthly rebillable or yearly Birchbox Man subscription when you use Birchbox Man coupon code DETAILSGIFT at checkout.