A delicious way to try new snacks, MunchPak is a snack subscription box that hand-picks new snacks from around the world and delivers them to your door. With today's MunchPak review, we're unboxing our November Original MunchPak.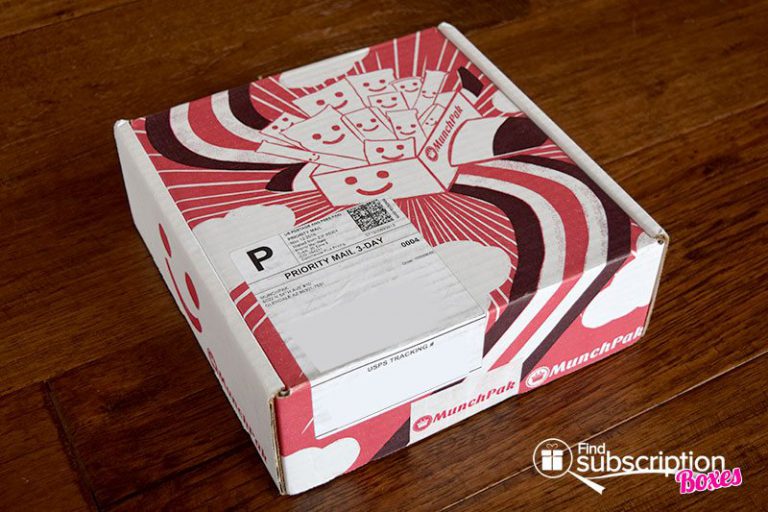 Every MunchPak includes a variety of snacks, hand-picked to match your snacking preferences.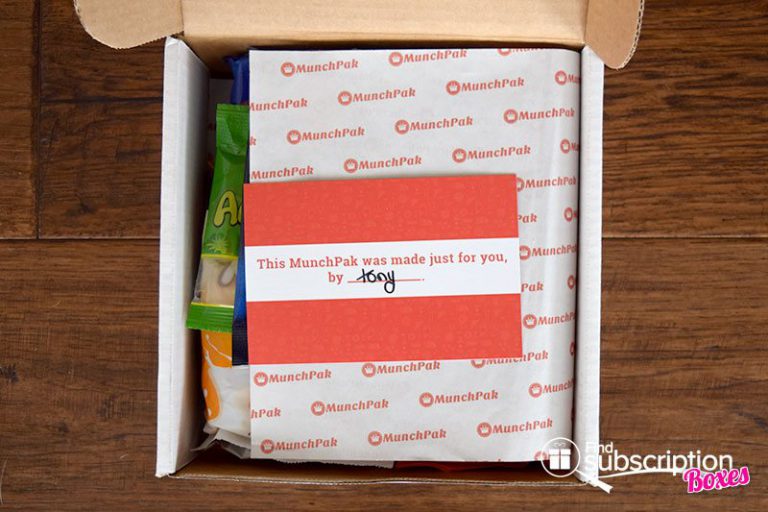 Here's a first look inside our November MunchPak snack box.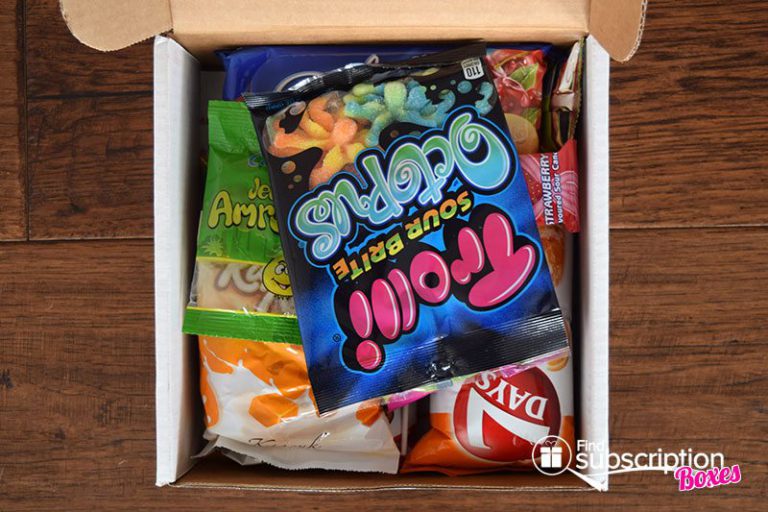 Inside the MunchPak November 2015 Box
There were 11 snacks in our November MunchPak snack box.

Zapp's Potato Chips – New Orleans Kettle Style Spicy Cajun Crawtators
Zweet Sour Sticks
7 Days Double Max Vanilla & Orange
CandyLandy Jelly Amrood
Zaharni Milk Candy Caramel Lacta
Zaharni Raspberry Hard Candy
Trolli Sour Brite Octopies
Coated Wafer with Hazelnut Cream
Disney's Toy Story Lollipop
Delicje Cherry European Biscuits
Wasabi Peas
November 2015 MunchPak Review Wrap-Up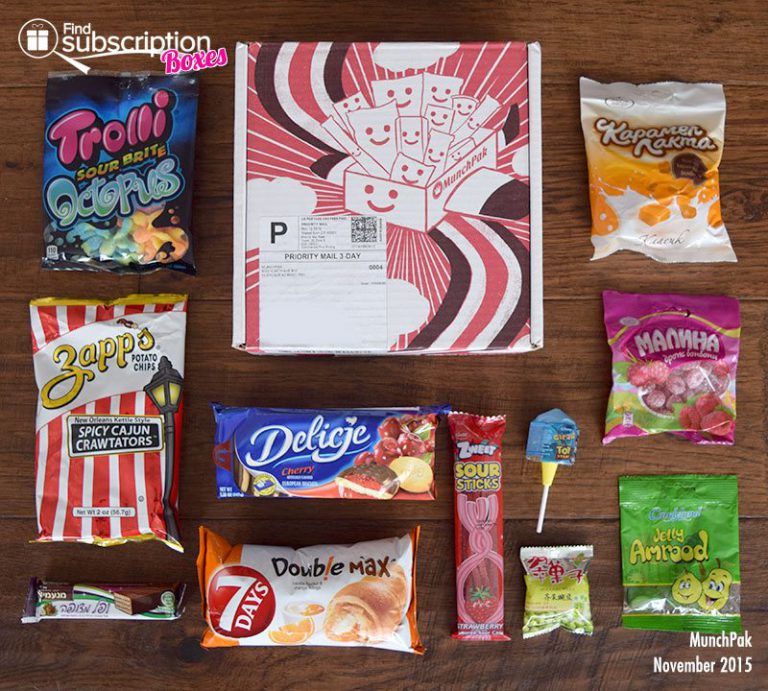 Our November MunchPak was filled with favorite and new candies and salty snacks for us to discover. We're big gummy candy fans and enjoyed the variety of gummies and candies in our box. The wasabi peas and cajun chips provided new salt snack flavors that we haven't tried before.
What snacks did you get in your November MunchPak?