MunchPak is a monthly snack subscription box that delivers new and popular snacks from around the world every week, every other week, or every month. MunchPak offers 3 different snack box sizes, the MunchPak Mini, Original MunchPak and FamilyPak that feature 5-20+ snacks. With today's MunchPak review, we're unboxing our October Original MunchPak.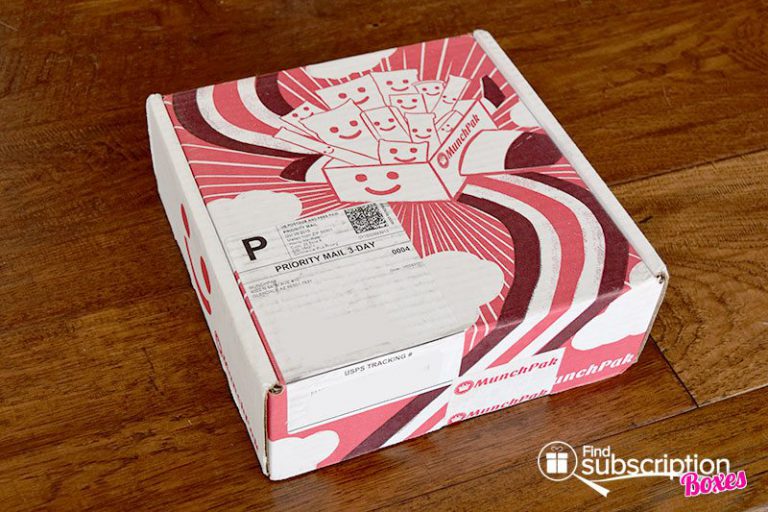 MunchPak snack boxes feature a variety of snacks selected to match your snack preferences. Here's a first look inside our October MunchPak snack box.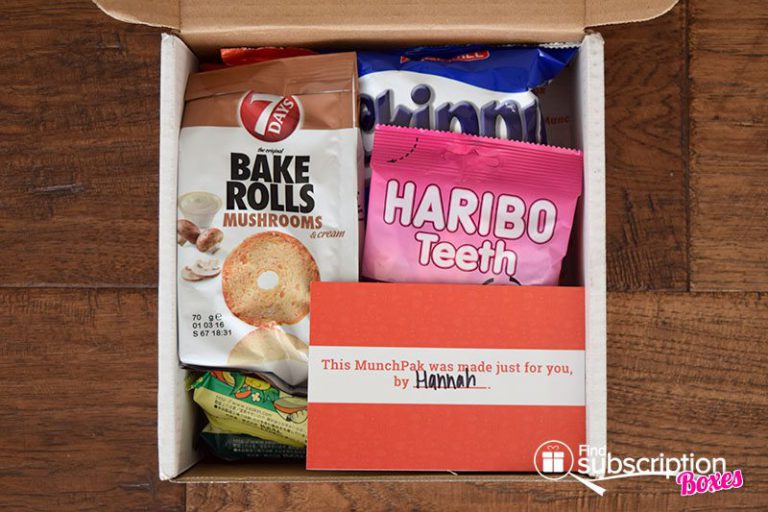 Inside the MunchPak October 2015 Box
There were 10 snacks in our October MunchPak snack box.

Yaokin Japanese Snack
Yakoin Japanese Snack
Lotte Confectionery Pepero Sticks
Takis Paleta Fuego
Haribo Teeth
Chippy Chili & Cheese Corn Chips
7 Days Bake Rolls – Mushrooms & Cream
Tamarind Candy 
Rama Snack Bar
Ozmo Cornet
October 2015 MunchPak Box Review Wrap-Up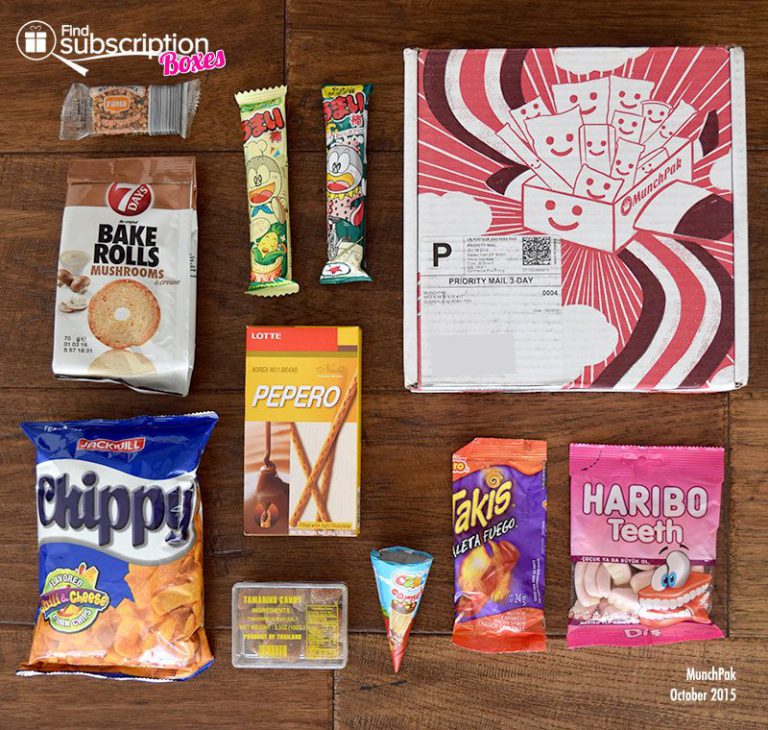 From Belgium to Japan to Mexico, our October MunchPak box had a variety of sweet and salty snacks from around the world. It was fun seeing what snacks are popular in other countries and seeing similarities, and differences, with US snacks. MunchPak is a great snack box if you love tasting new flavors and trying foods.
What snacks did you get in your October MunchPak?
MunchPak Promo Code
For a limited time, through November 13, 2015, save $5 off any MunchPak subscription when you use promo code VETERANS5 at checkout.