The Orange Glad Sweet Box subscription box delivers a tasty box of indulgence every month. With subscriptions starting at just $13 per month, Orange Glad subscribers receive a curated box of gourmet sweets delivered to their door.
Today, we're taking a closer look at the September 2014 Orange Glad Sweet Box, which arrived wrapped in a plastic envelope.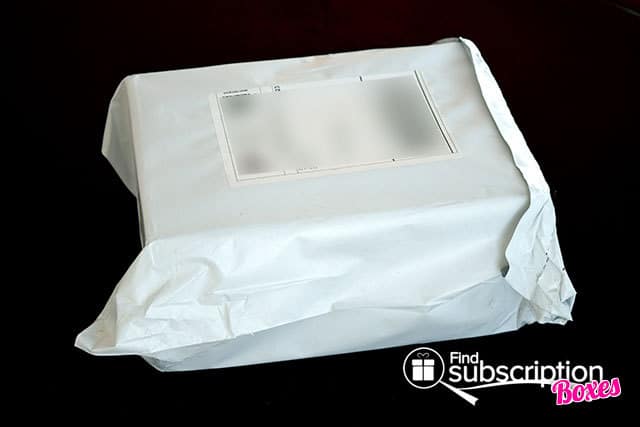 Inside the plastic mailer was the outer cardboard Orange Glad Box.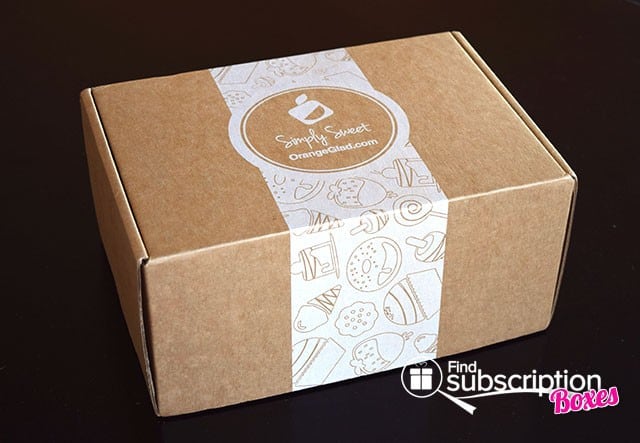 Since there may have been warmer weather, this month's box had foil bubble wrap and ice packs to help keep the desserts cool.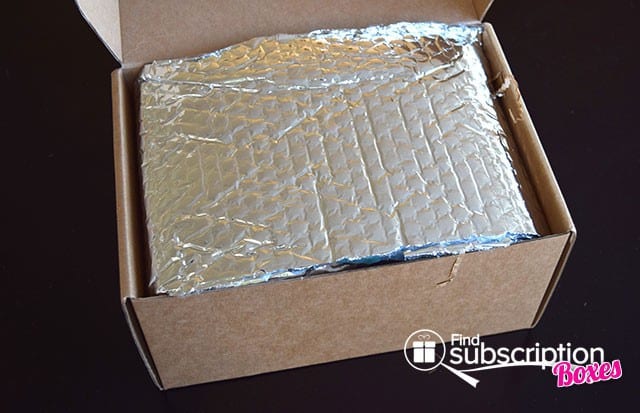 Inside the cooling layer was the inner cardboard box…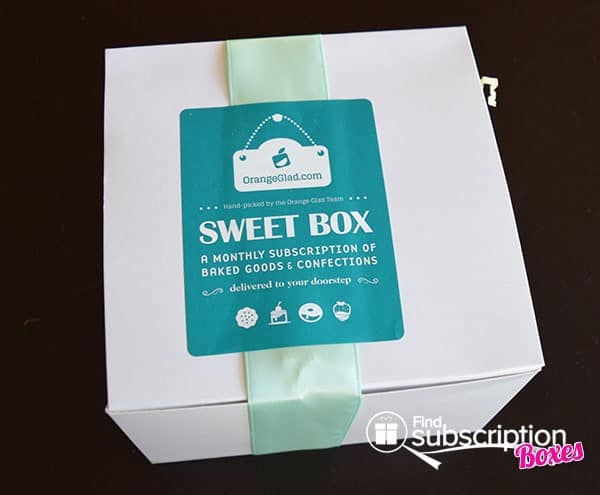 … as well as a product information card describing each of this month's Orange Glad desserts.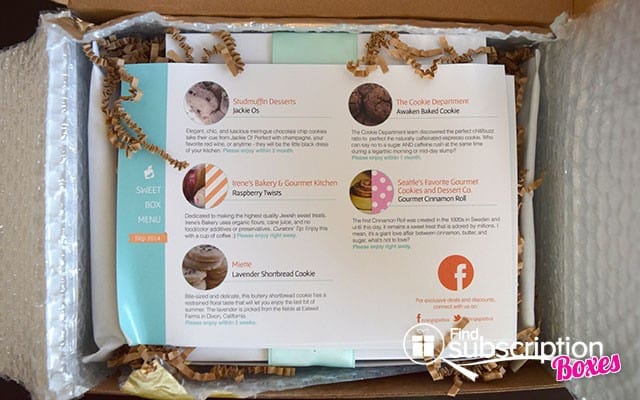 Then, we got our first look into the September 2014 Orange Glad Sweet Box.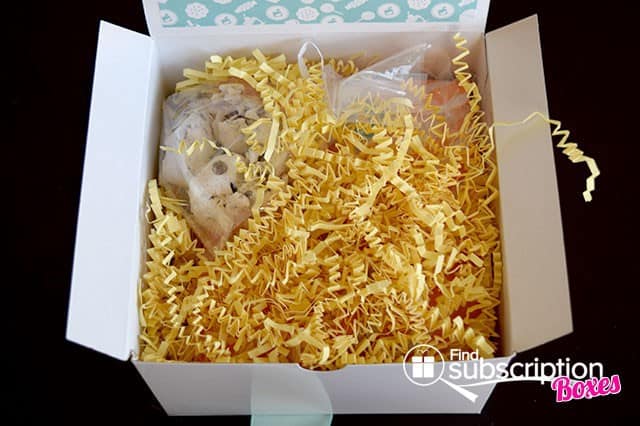 Inside the September 2014 Orange Glad Sweet Box
There were 5 desserts in the September 2014 Orange Glad Sweet Box.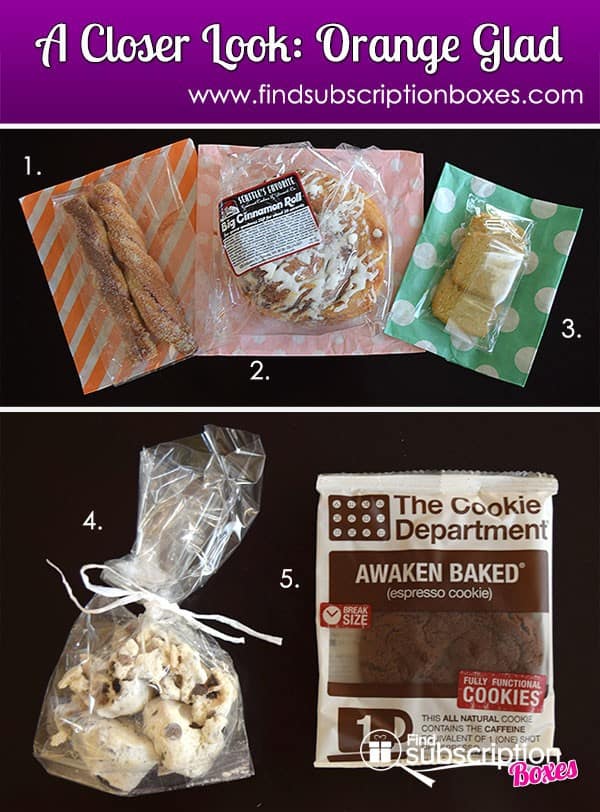 1. Irene's Baker & Gourmet Kitchen Raspberry Twists
Made with organic flours, cane juice, and no additives or preservatives, these are the highest quality Jewish sweet treats.
2. Seattle's Favorite Gourmet Cookies and Dessert Co. Gourmet Cinnamon Roll
Cinnamon, butter, and sugar blend together perfectly to create this gourmet cinnamon roll.
3. Miette Lavender Shortbread Cookie
Made with lavender picked from the fields at Eatwell Farms in Dixon, CA, these buttery shortbread cookies have a hint of floral with every bite.
4. Studmuffin Desserts Jackie Os
These meringue chocolate chip cookies are elegant, chic, and luscious – perfect with champagne, a glass of red wine, or just because!
5. The Cookie Department Awaken Baked Cookie
Treat yourself to a sugar AND caffeine rush with this naturally caffeinated espresso cookie.
September 2014 Orange Glad Sweet Box Wrap-Up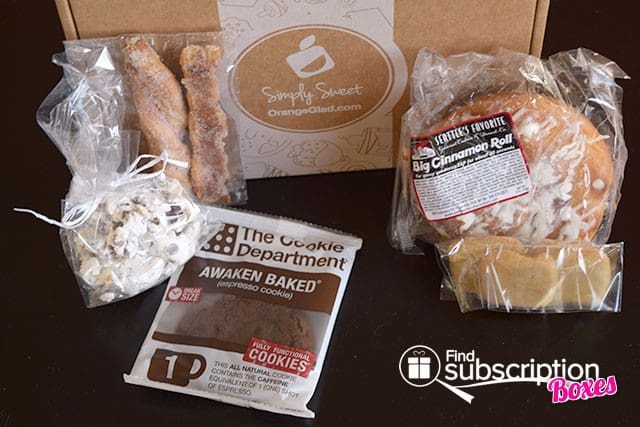 The September 2014 Orange Glad Sweet Box had a wonderful collection of products that are great for starting off mornings on a sweet not or treating yourself to a decadenet afternoon dessert. The Cinnamon Roll arrived fresh and soft and The Cookie Department cookies combines sugar and espresso in one – that's a win-win combination!
Want to become an Orange Glad subscriber? Use coupon code Yummy10 to save 10% off new Orange Glad subscriptions!