Surprise Ride is a monthly box for kids ages 6-11, delivering a surprise themed activity box, instructions, and more fun every month. We have our first look at the Surprise Ride January 2015 Surprise theme. The January Surprise Ride theme is: Hot & Cold.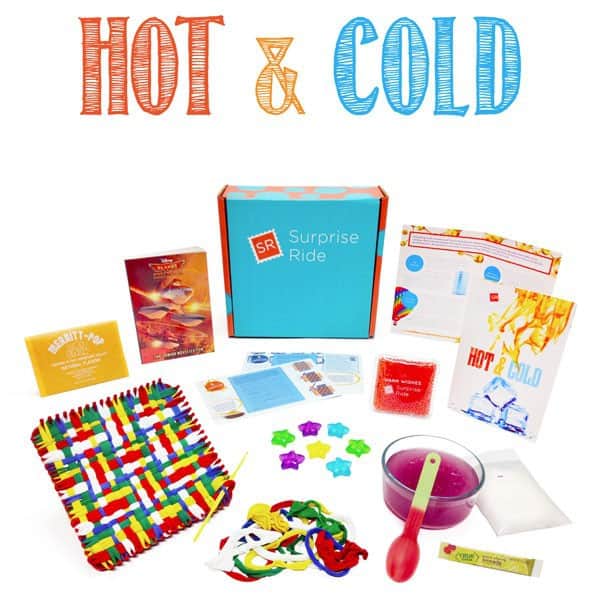 This month we are heating things up while still keeping it "cool" with our Hot & Cold themed box!
Surprise Ride January 2015 box includes firefighting adventures for your child to read and everything needed for kids to :
Weave a colorful potholder
Experiment with freezing temperatures to make a slushy
January 2015 Surprise Ride boxes for kids will also include a Surprise Ride hot and cold gel pack, color-changing spoon, reusable ice cubes, and delicious all-natural popped kernels.
Want to give your child a monthly Surprise Ride box? For a limited time, use Surprise Ride coupon code BESTGIFT5 to save $5 off your first Surprise Ride box.
Which Surprise Ride January 2015 Hot & Cold box project do you think your child will enjoy the most?