VeganCuts Snack Box is a monthly subscription that sends you 10 or more curated vegan snack products to try. You will also receive a couple bonus items in your box! Today, I will be reviewing the April 2019 Snack Box.
April's theme was "Fruit and Flowers," and contained fruity treats to ring in spring. Each product is gluten free, and many of them are made with organic ingredients. VeganCuts included a card with a product list and many exclusive discount codes.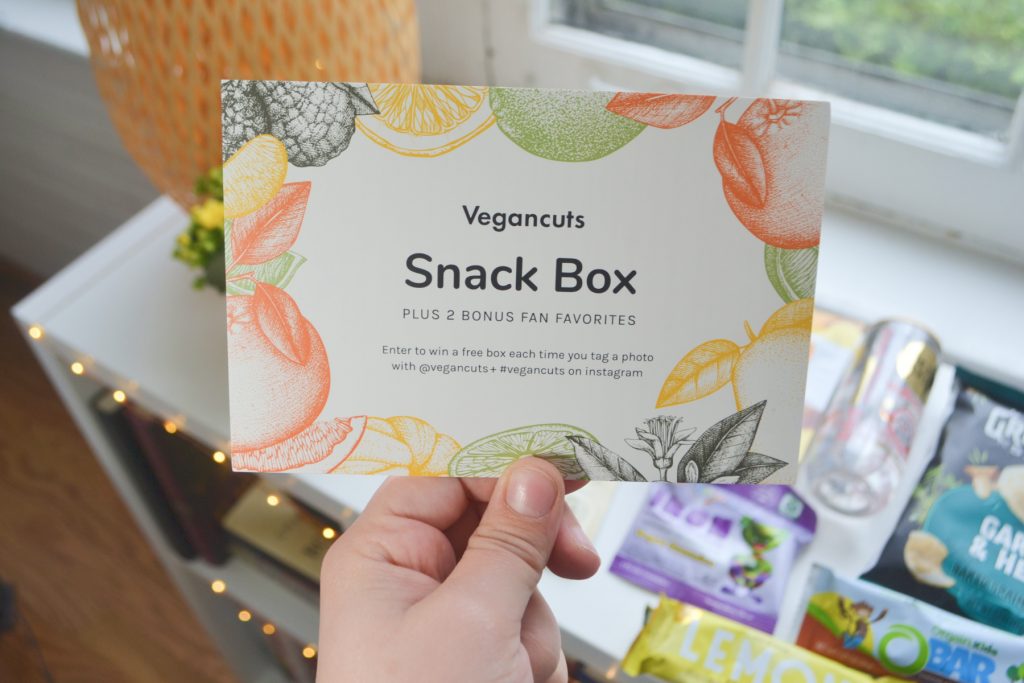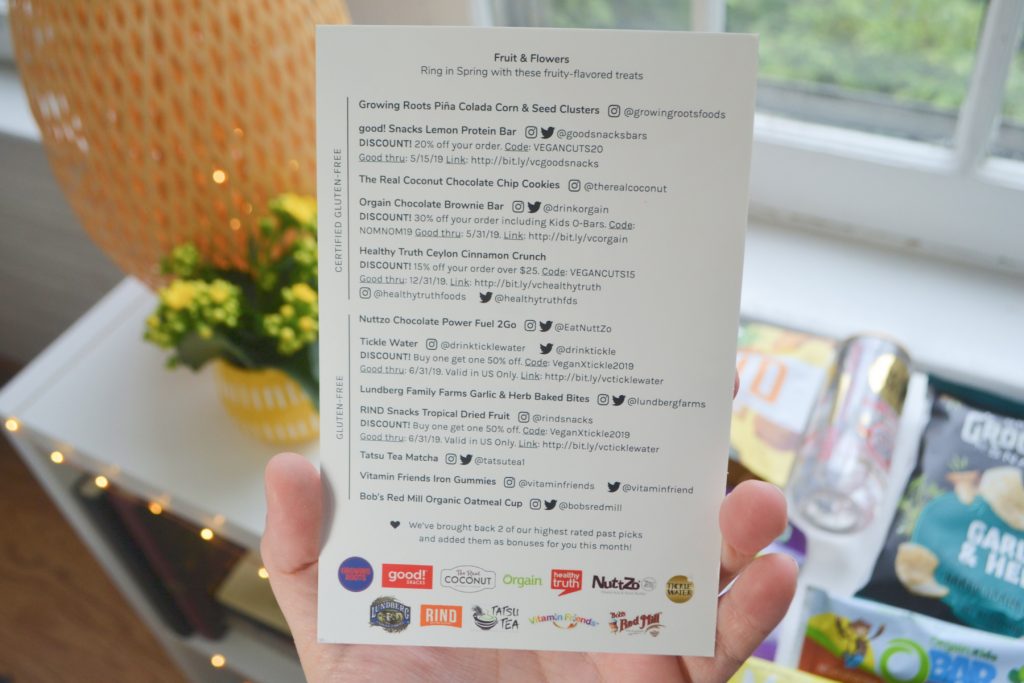 There wasn't any packing material in my box, but everything was in good condition.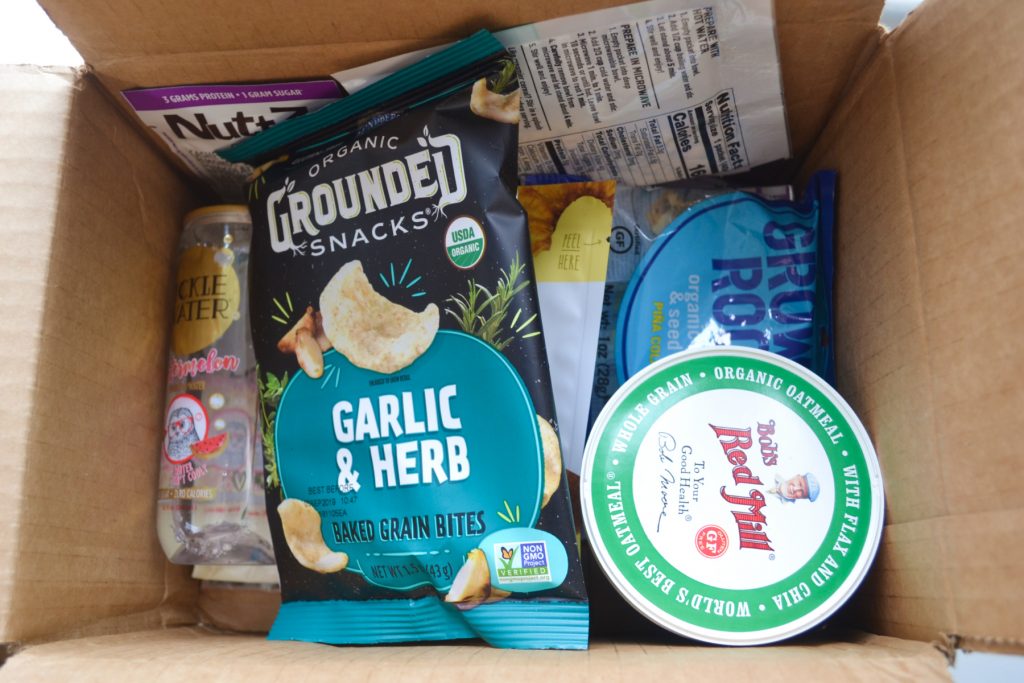 The Soulful Project – Hearty Grains & Seeds Multigrain Hot Cereal
This single-serving satchet of hot cereal is made with rolled oats, red quinoa, chia, and flax! It's sugar free and doesn't have any additives, so it's pretty low on calories and fat. Furthermore, for every serving purchased, The Soulful Project provides a serving to a regional food bank in your area. This is a snack that gives back! I personally like my oatmeal sweetened, but it's nice to have the option of an unsweetened serving in case you are trying to cut back on sugar.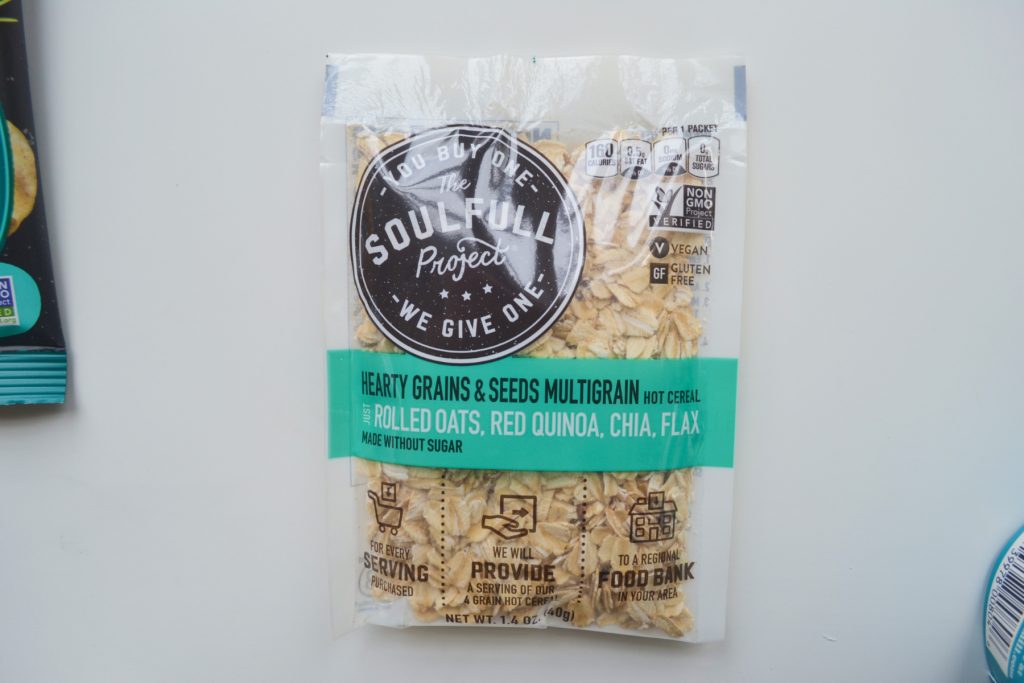 Bob's Red Mill – Classic Organic Oatmeal with Flax & Chia
Another oatmeal product! This is basically the exact same as the previous oatmeal, except it doesn't contain quinoa. Not really much to say here; oatmeal is oatmeal.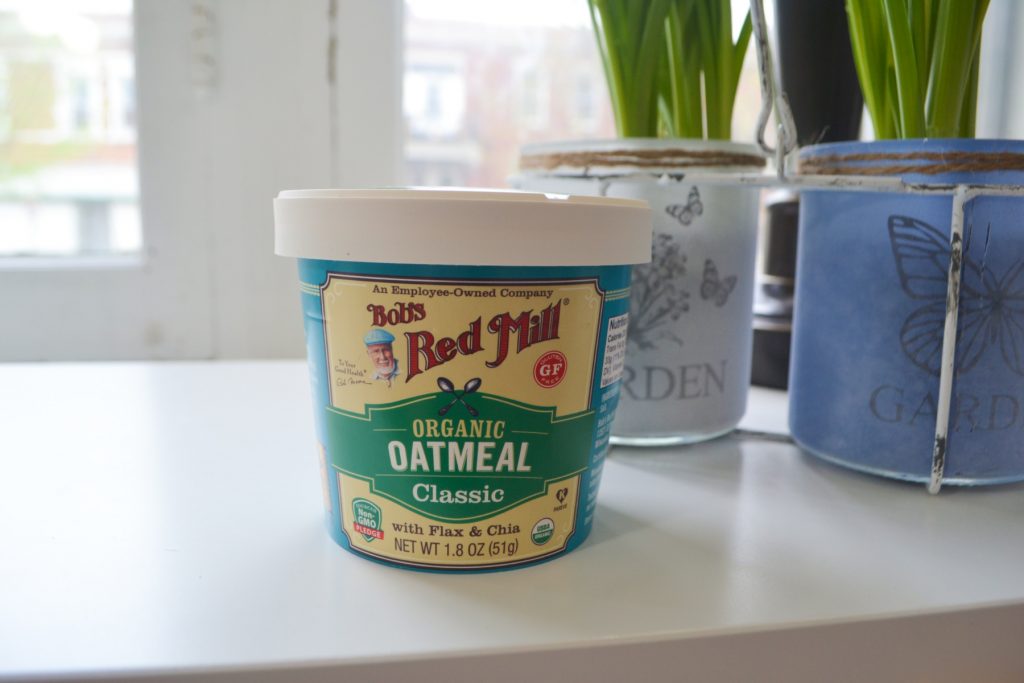 Garlic & Herb Baked Grain Bites
I've tried a Chai-flavored version of this snack before & loved it, so I was really excited to see this in my box! These chips have a nice crunch, and a light garlicky flavor that's addictive. These are a healthier alternative to potato chips, and altogether a great snack.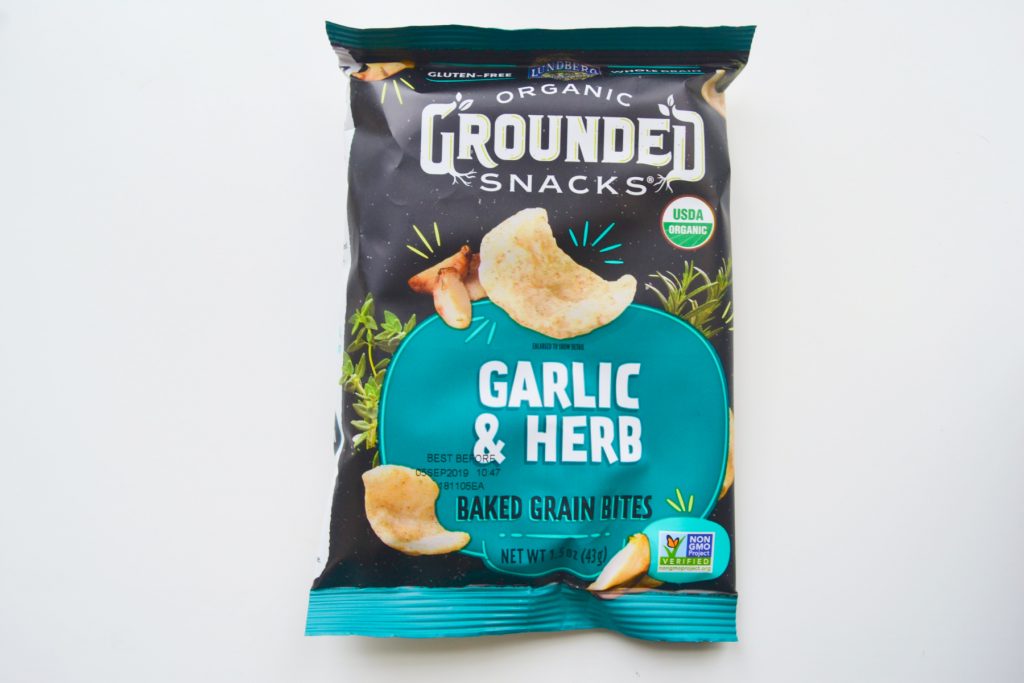 Tickle Water
First, I love the packaging of this product. The little owl wearing glasses is just too cute! The water itself was also really nice. It is lightly carbonated, and flavored naturally. It is free of sugar, sweeteners, sodium, and preservatives – and has no calories. I do not drink sparkling water often, but I thought this was very refreshing.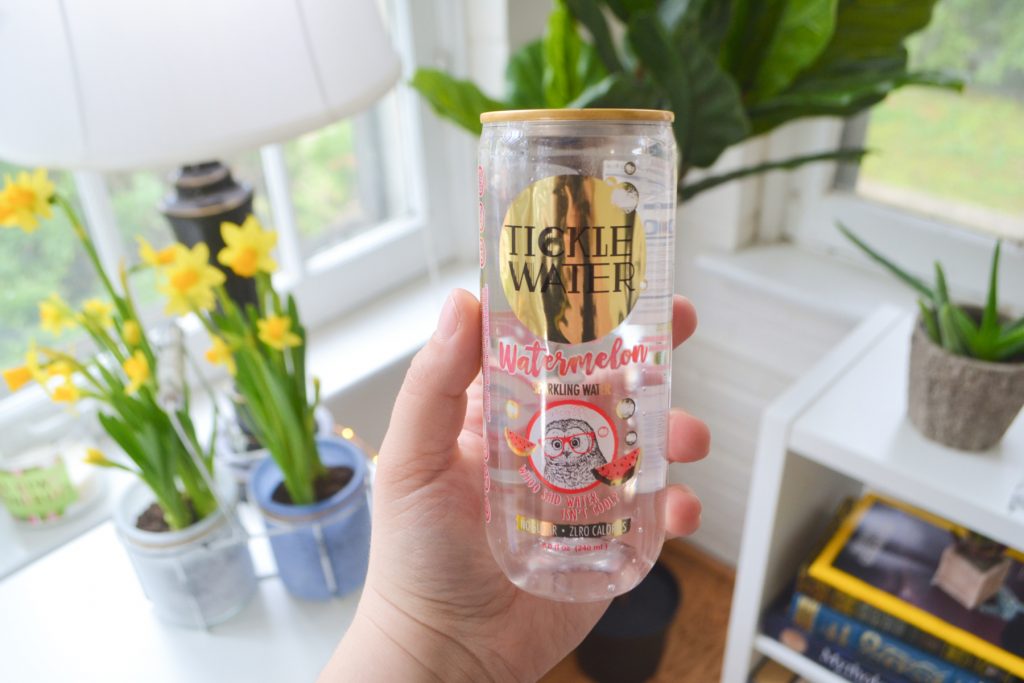 Good Snacks – Lemon Protein Bar
Oh my gosh, I could not get enough of this bar! I am obsessed with lemon, and the flavor of this bar was sheer perfection. Between the chewy, caky texture and the tart glaze, it made me think of my favorite lemon bundt cake – except with way fewer calories.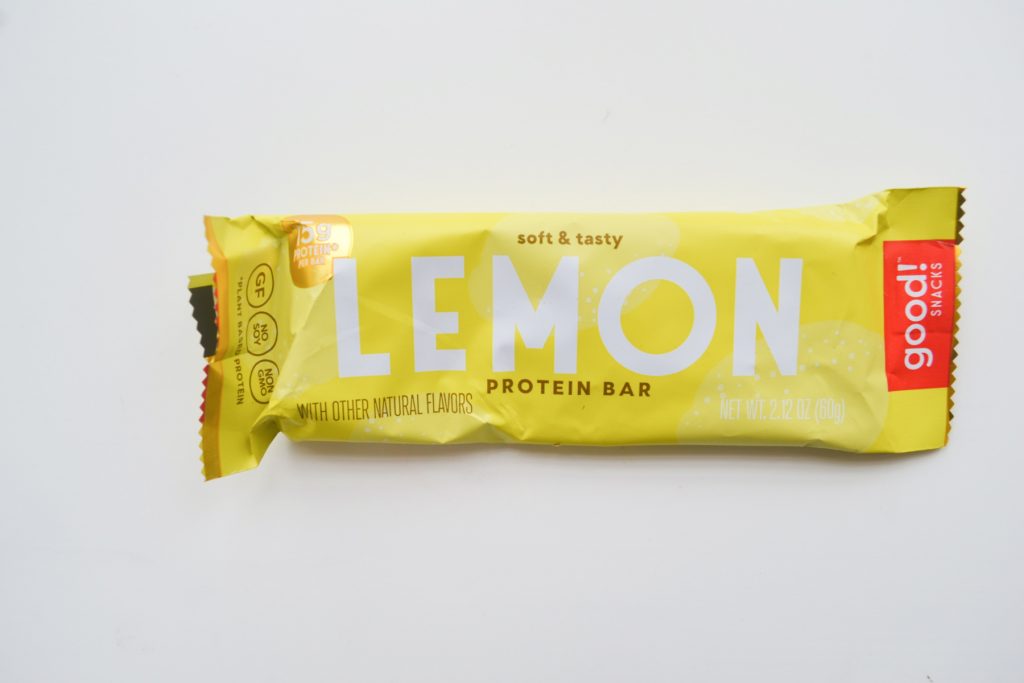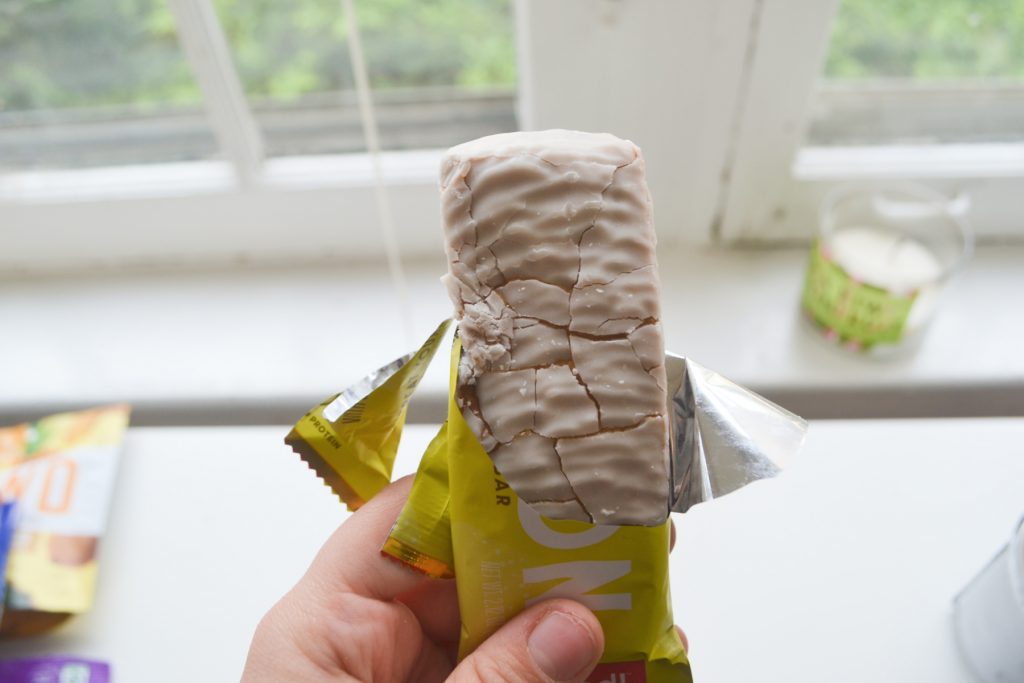 Growing Roots – Pina Colada Organic Coconut & Seed Bites
These crunchy bites are made with real pineapple, a splash of rum, and a dash of cinnamon for a tangy tropical flavor. My only complaint is that I wish the bag was bigger!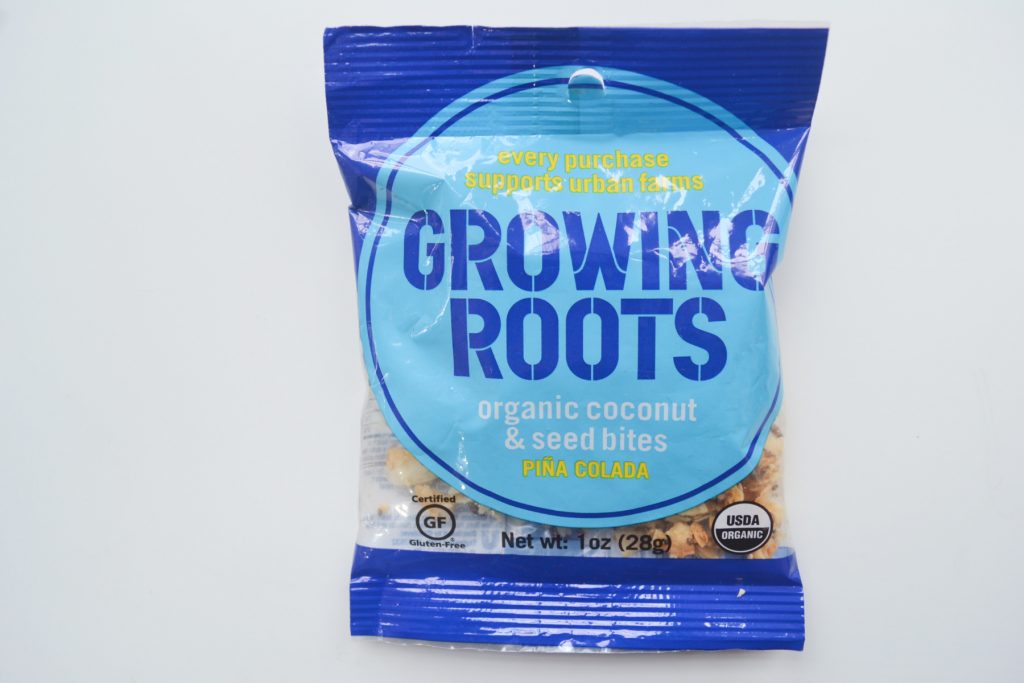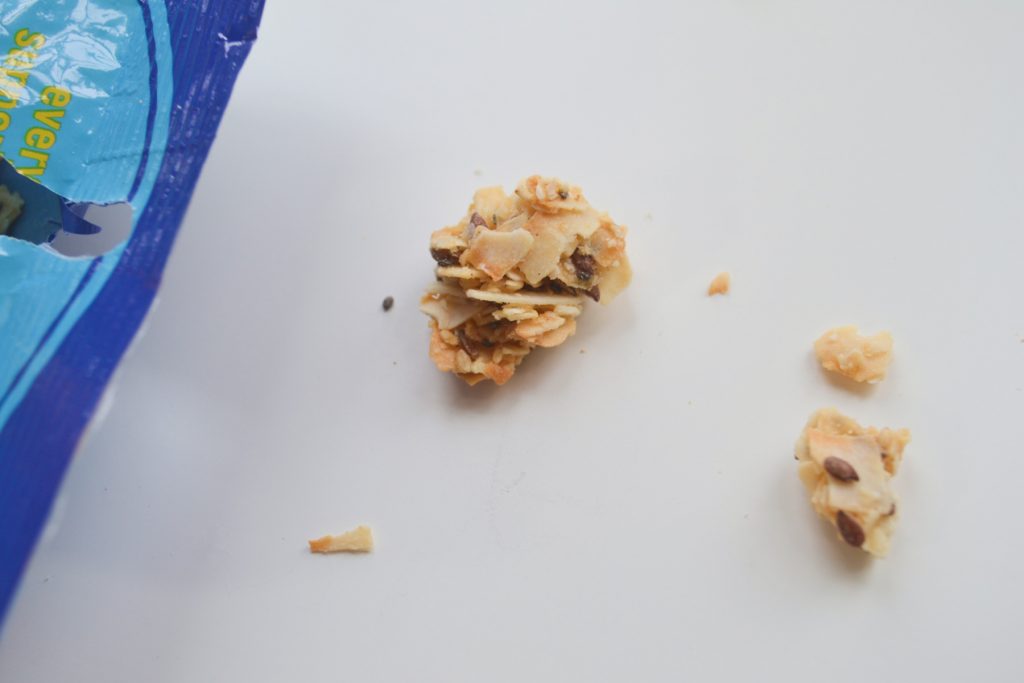 The Real Coconut – Plantain Flour Ginger Molasses Cookies
I'm pretty familiar with cookies made with almond flour, but this was my first time trying plantain flour cookies! I found the texture to be dry and grainy; however, I loved the flavor of the cookie. Ginger molasses is a wonderful flavor combination – sweet and spicy, with a Southern feel.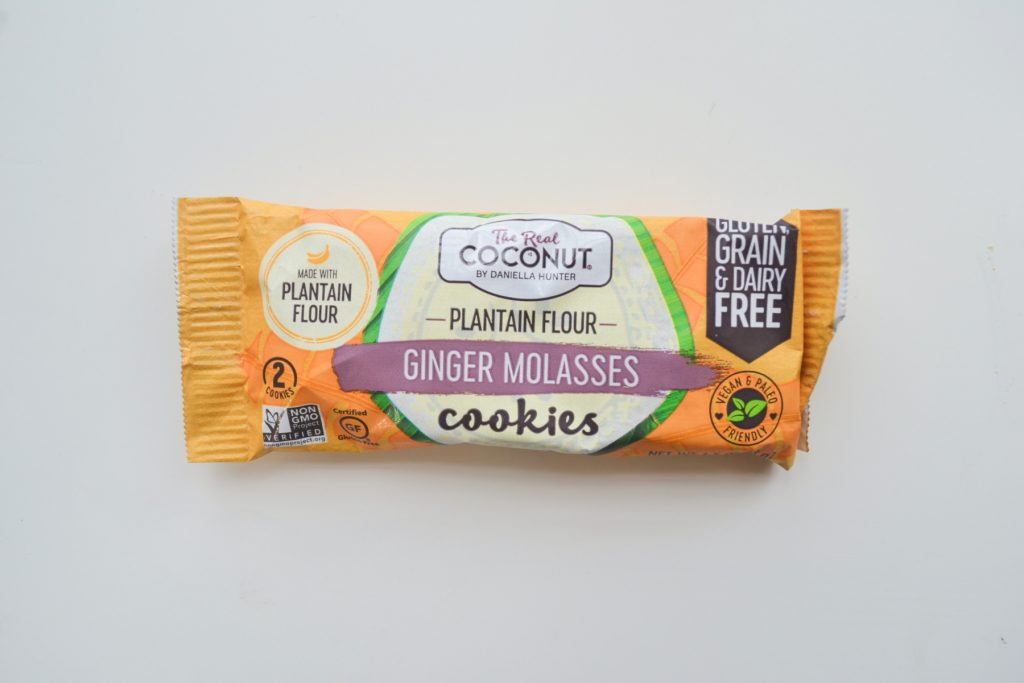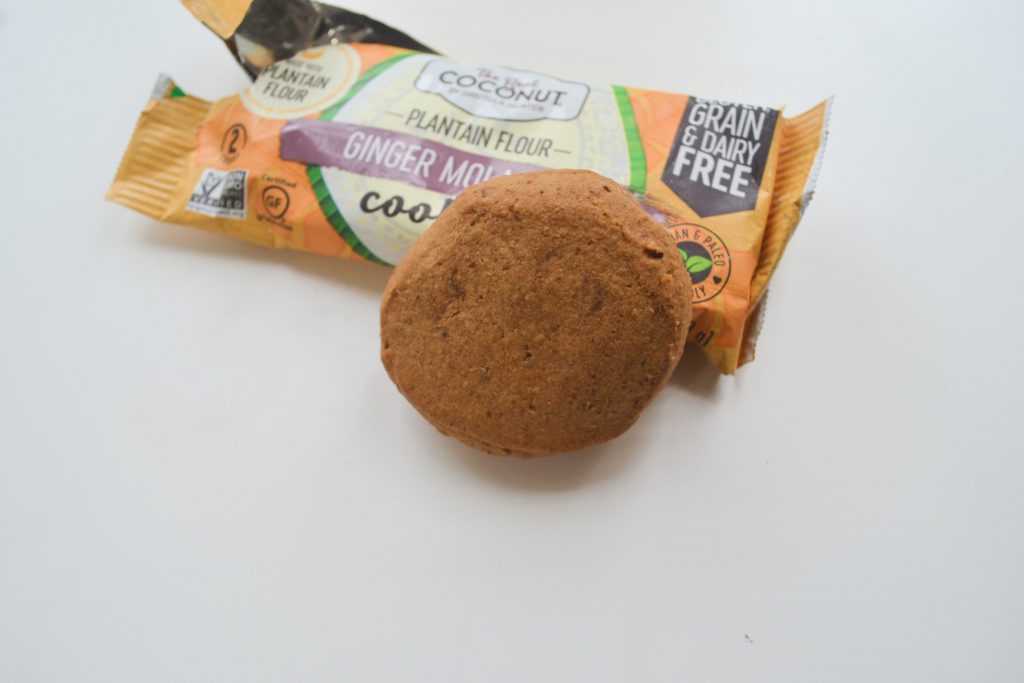 Orgain Kids – Chocolate Brownie O Bar
Okay, I'll say what we're all thinking… This looks like a turd. However, I'm delighted to say that it tastes far better than it looks. It's pretty much just tastes like chocolate and sugar, but sometimes that's just what you need.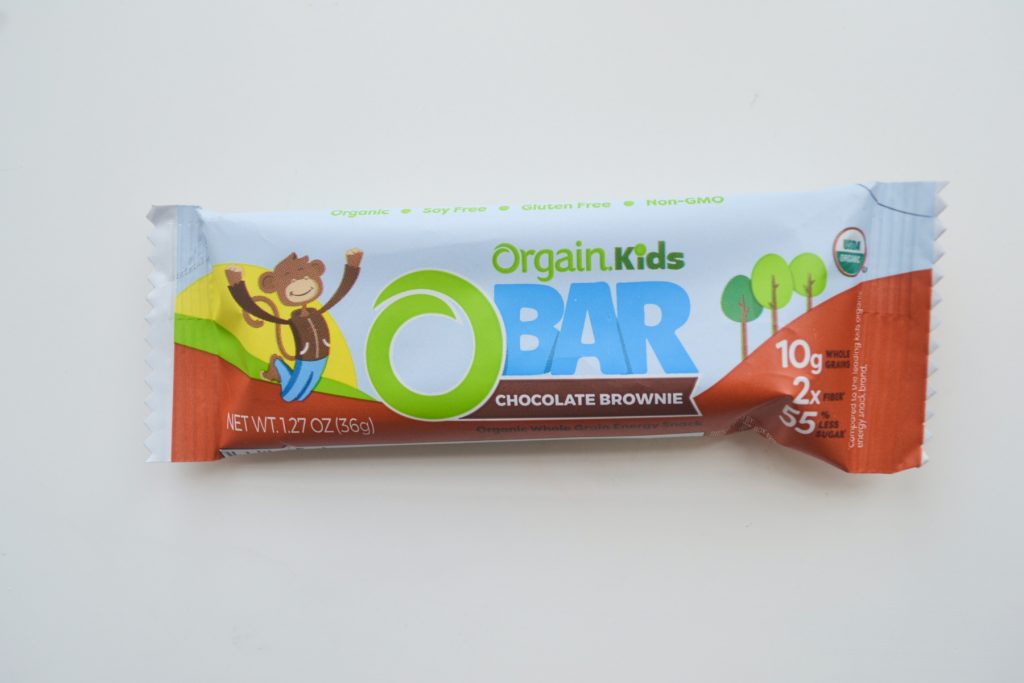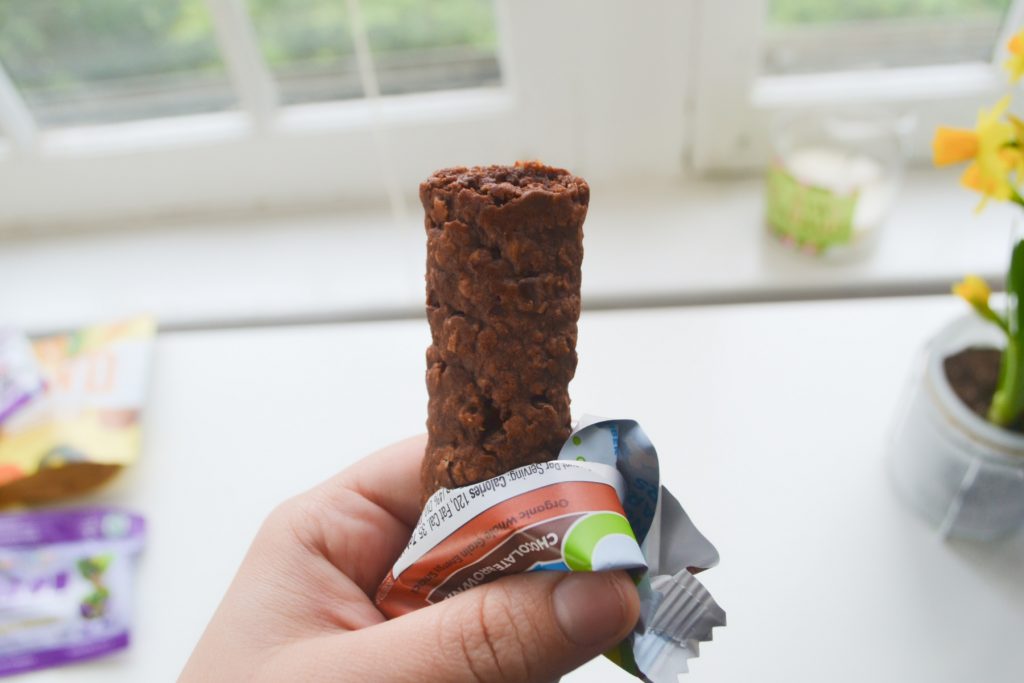 Healthy Truth – Ceylon Cinnamon Crunch
This crunchy granola is made of coconut, dates, vanilla, and sprouted sunflower seeds, with a healthy dose of cinnamon. This flavor combo definitely makes me think of fall. There wasn't much granola in the packet, but I was able to have it with yogurt a couple times.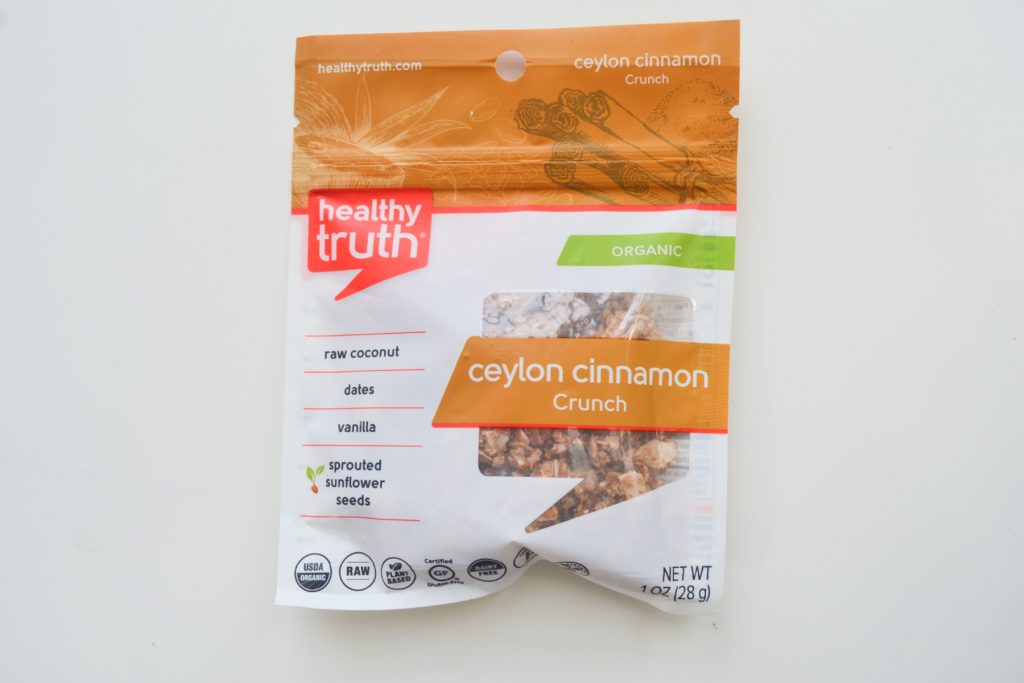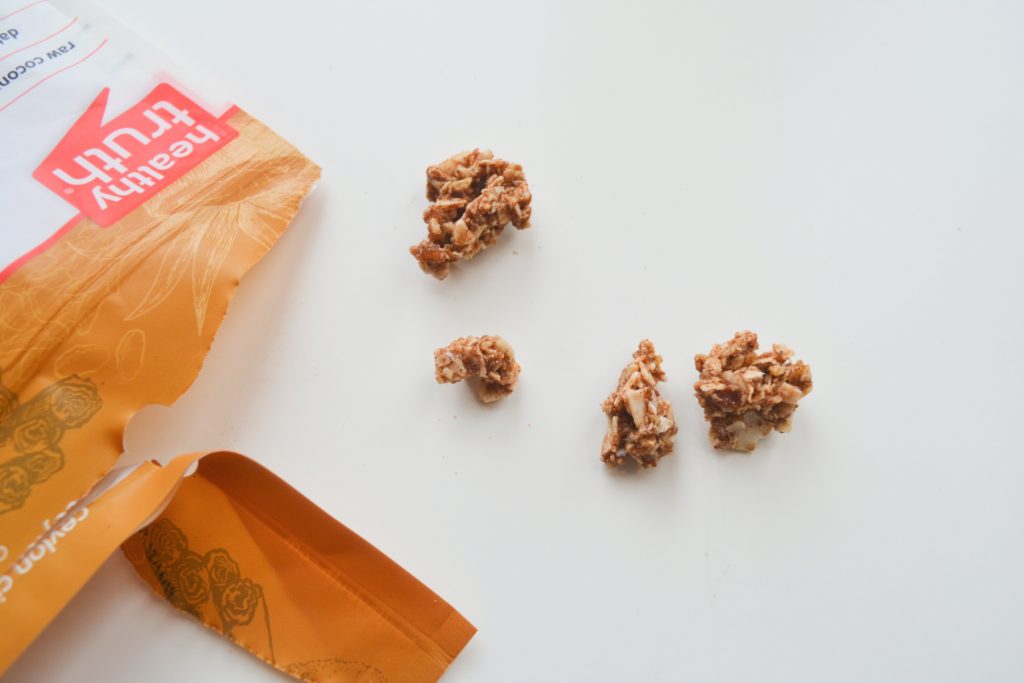 MRM – Veggie Meal Replacement
This shake powder is an alternative to milk and soy meal replacements, and is fortified with enzymes, probiotics, vitamins and minerals. I believe this satchet was only 190 calories, so I don't think it's sufficient to replace an entire meal. However, one serving contains 22g of protein, so it's a good dietary supplement if you're trying to build muscle mass.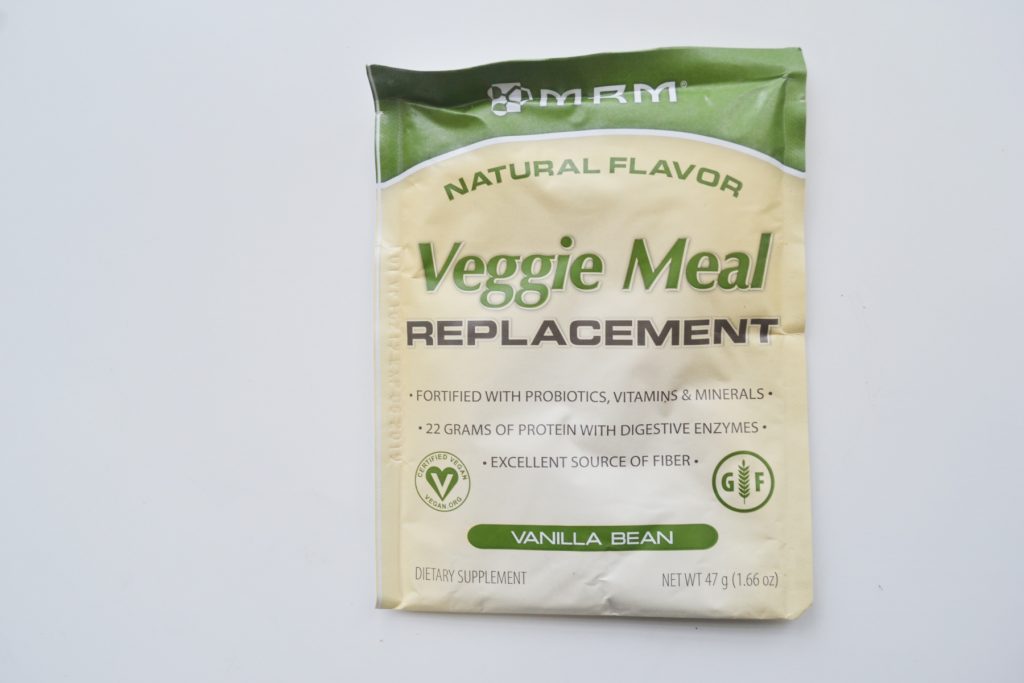 Vitamin Friends – Iron Vegan Gummies
This is a kid's gummy product that contains Iron, B Complex, Vitamin C, Biotin, and Zinc. They are berry flavored, and come in little bear shapes. I already take a multivitamin for my nutritional needs, so I didn't test these out.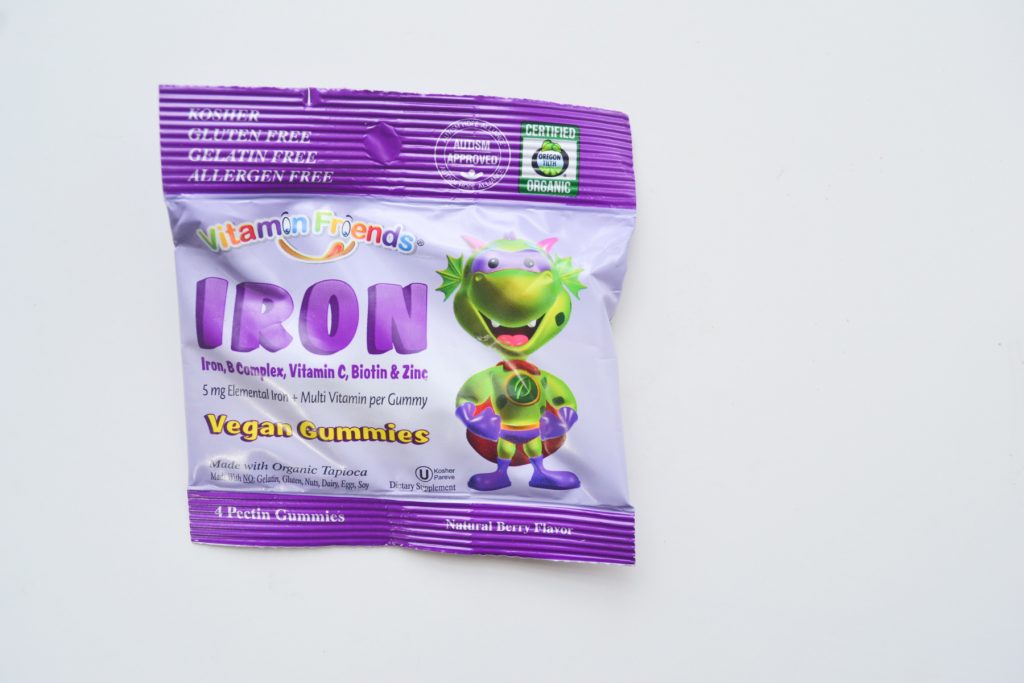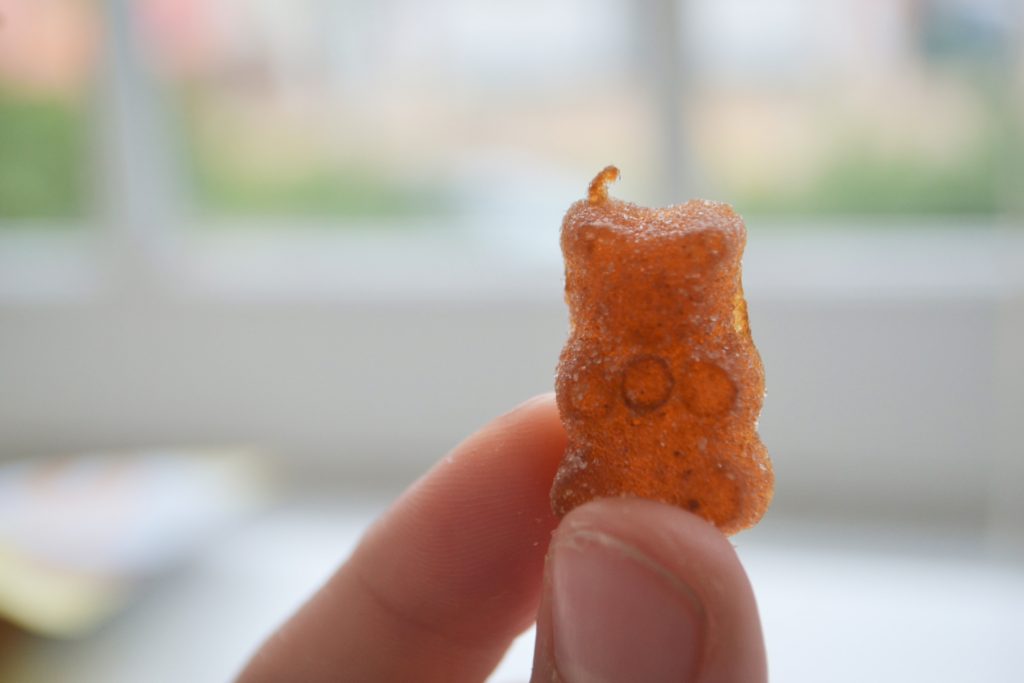 Rind Tropical Blend
This was the only product in the April box that I disliked. The snack consisted of dried rinds from Bittersweet Oranges, Pineapple, and Kiwi. I found them to just be incredibly bitter and hard to chew. Perhaps it's healthier than eating regular dried fruit, but it wasn't enjoyable.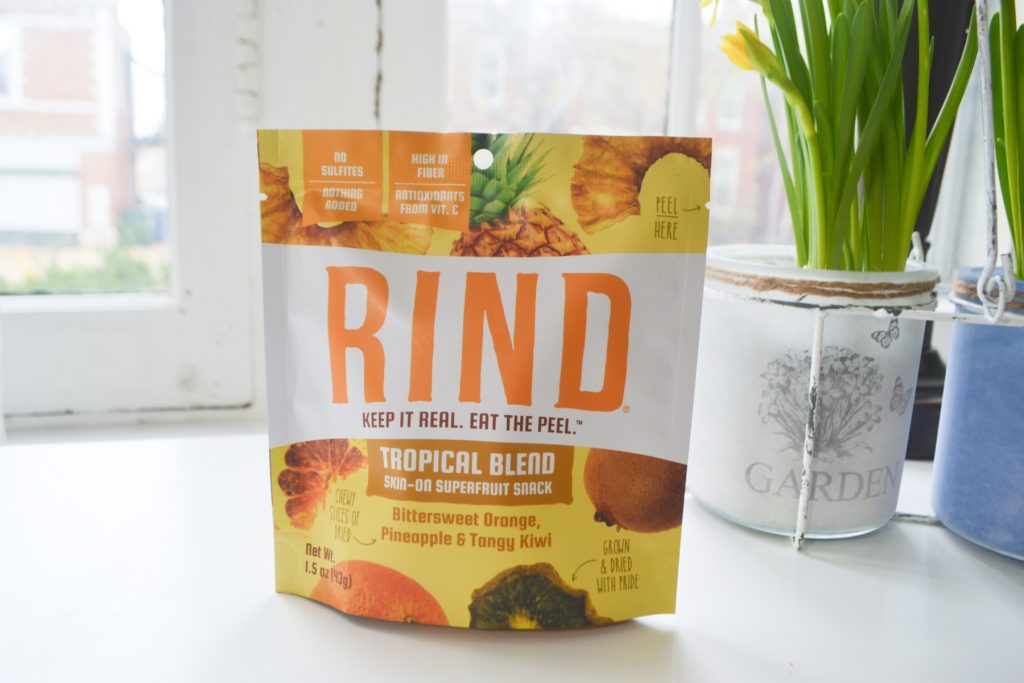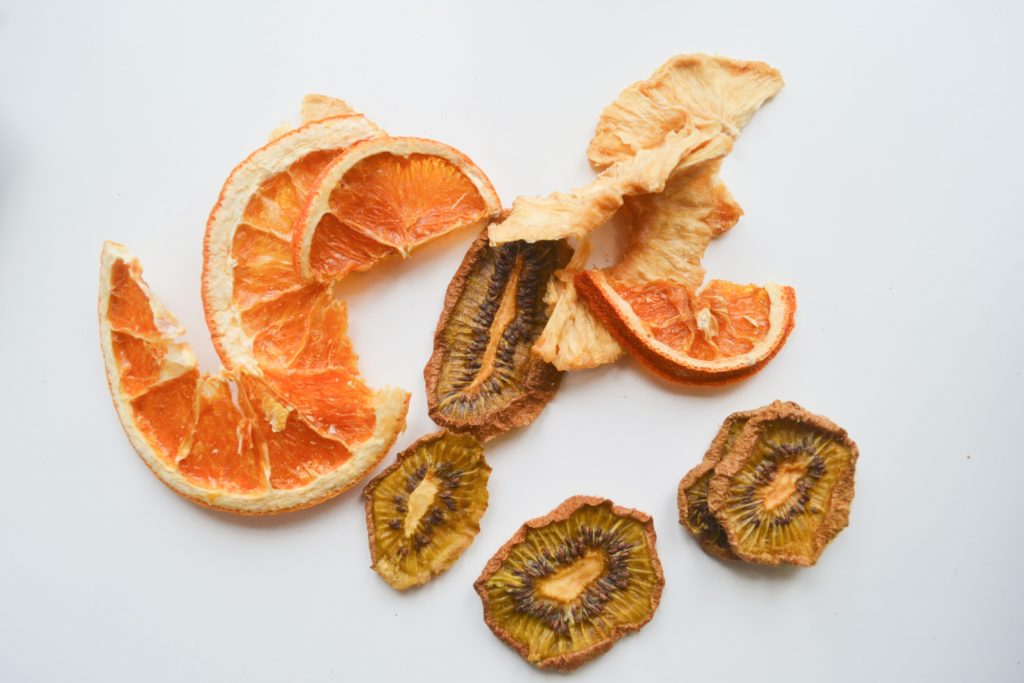 Tatsu Tea – Japanese Matcha Tea Sample
I love how easy this tea is to use! You don't have to worry about boiling water or steeping; all you do is mix the packet into 16 oz of cold water. This anti-oxidant rich tea has a rich, bitter taste and is enriched with electrolytes.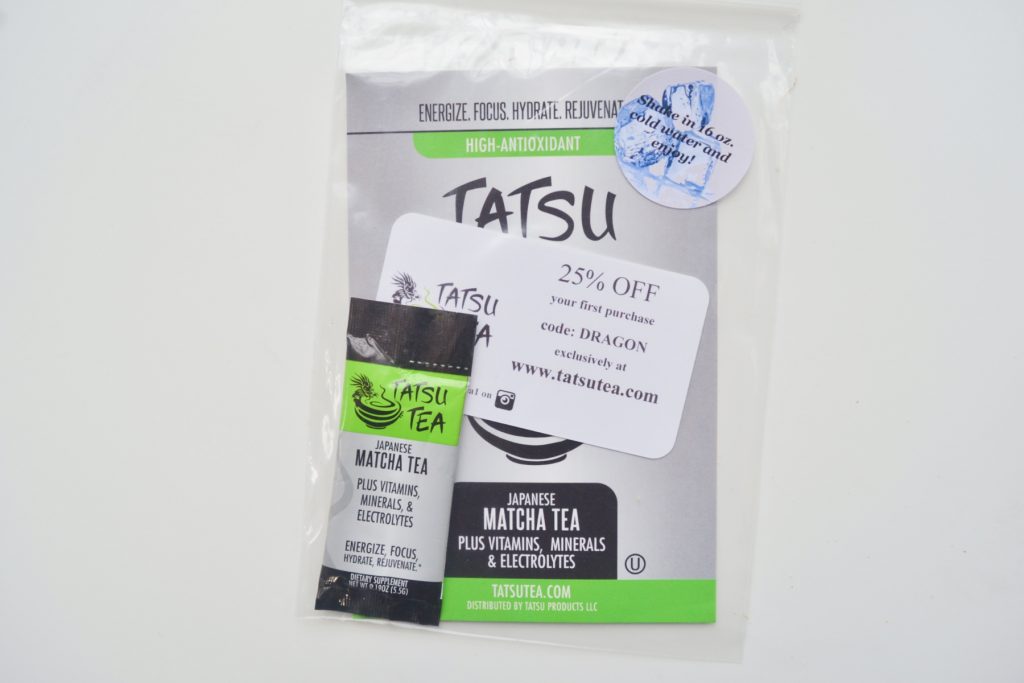 NuttZo – 7 Nut & Seed Butter
I have a slight allergy to 3 of the nuts in this product, so I didn't think it was a wise idea to test it out. Nuttzo is a paleo product that makes a great alternative to peanut butter (as long as you don't have any other nut allergies.) It contains hazelnuts and chocolate, so I would hazard a guess that it tastes similar to Nutella.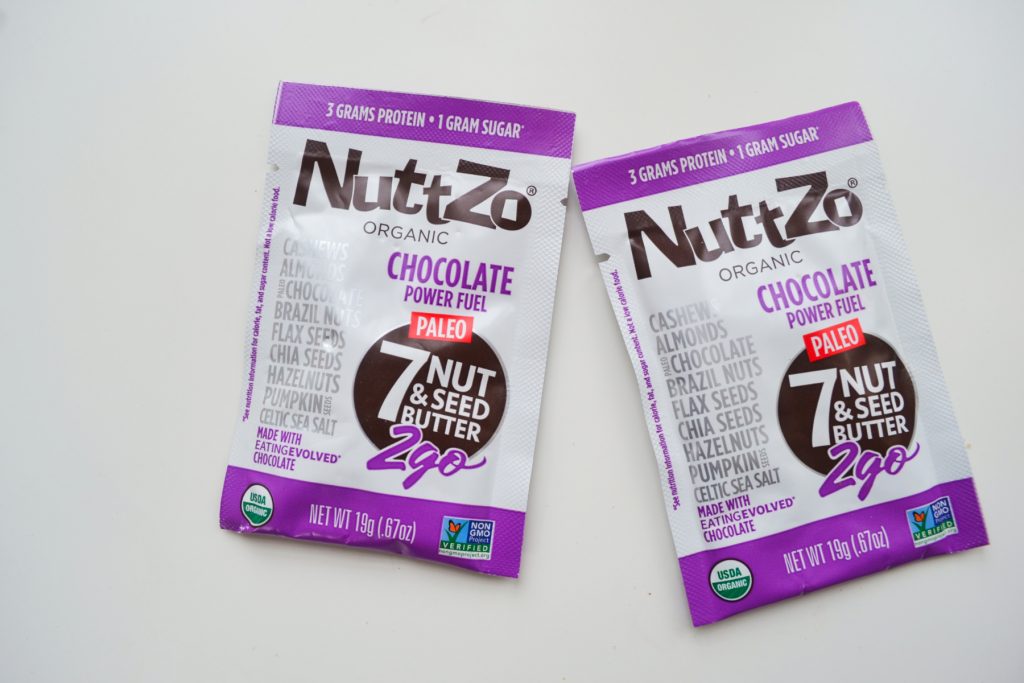 Besides the Rind product, I loved the snacks in this month's box! The theme was fun, and the curation was varied.The snacks were large enough that I definitely think it was worth the cost of the subscription.