Have you tried pack after pack of diapers trying to find the right fit for your baby? Most moms try 3-5 diaper brands before they find the right diaper for their baby. Stop wasting money on full packages of diapers you aren't sure will work.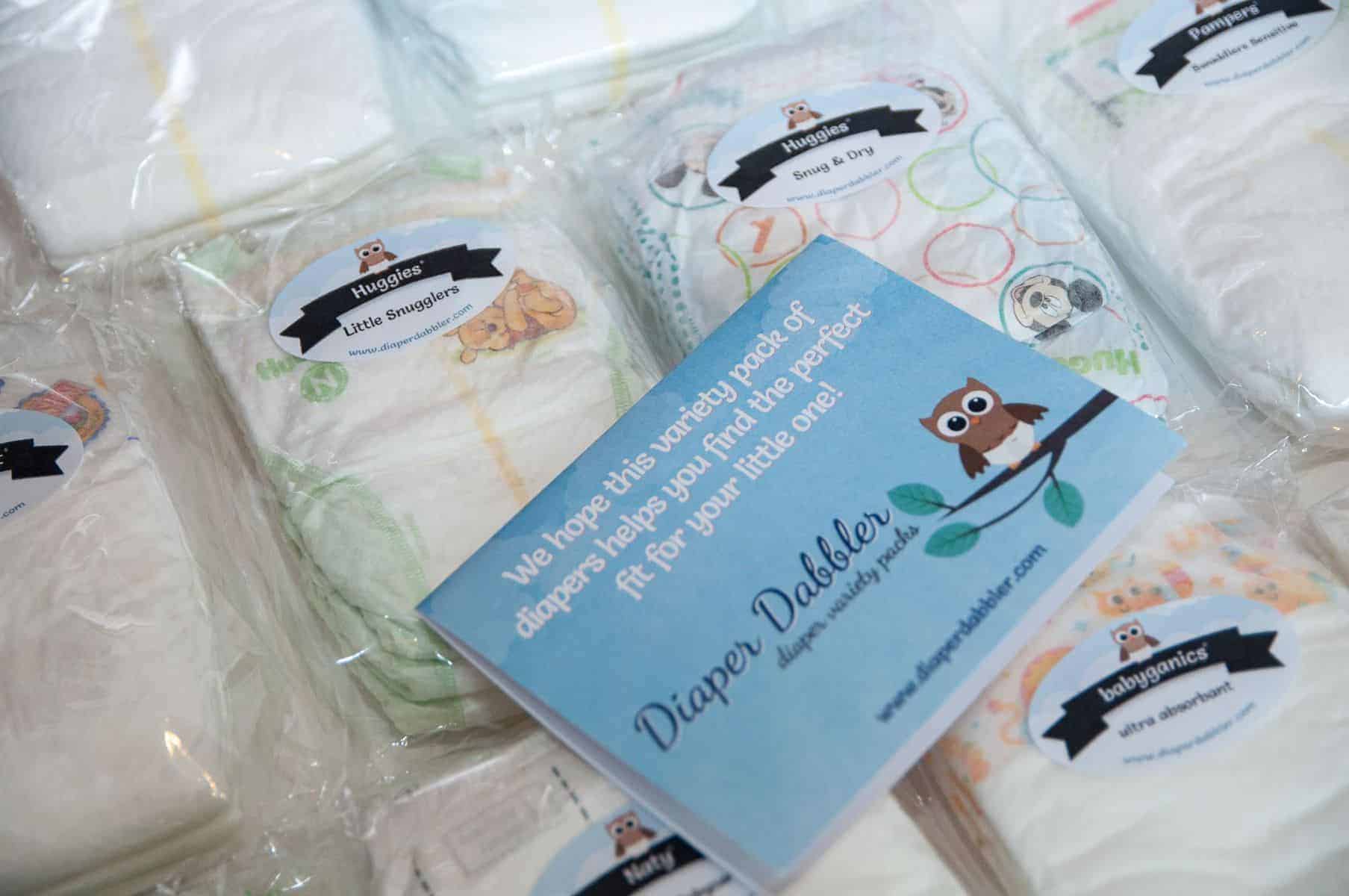 With Diaper Dabbler diaper variety packs, you can try 5-6 brands of diapers for less than $20. Each Diaper Dabbler variety pack contains 3-packs of diapers from store brands to eco-friendly brands to help moms find the right diaper. Diaper Dabbler offers diapers for newborns, Size 1, Size 3, and 2T-3T Trainer Packs.
Diaper Dabbler is the perfect gift for new and expecting moms and baby showers!