If eating clean and eating organic matters to you and your family, some of these other subscription boxes that promise healthy alternative to dinner may come in as sub-par. You are what you eat. That's why Green Chef is proud to be a USDA-certified organic option.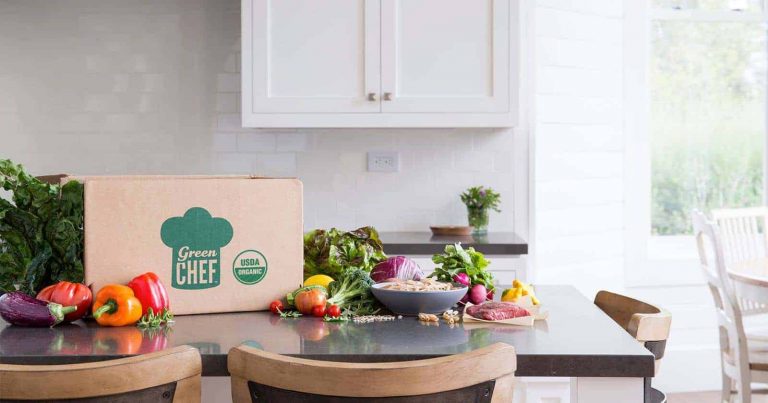 They pride themselves on sourcing wholesome, clean, and sustainable ingredients of the highest quality. If dinner is meant to be wholesome and nourishing, then feeding your family non-GMO, certified organic, and sustainable food makes sense. Plus, if reinvesting in the environment is important to you, it's starts with the choices you make every single day. Green Chef makes it easy!
https://www.youtube.com/watch?v=LM6-q1qE8iU
About 90 to 95% of Green Chef's ingredients are certified organic, whereas lookalike companies don't even come close. In choosing a plan that's right for you, there are a number of options. Pick through delicious meals no matter if you and yours follow a Paleo, Gluten Free, Vegan, Omnivore, Carnivore, or Vegetarian lifestyle. Dinner will be ready in 30 minutes or less and each box includes the pre-measured and prepped ingredients, signature sauces, and easy-to-follow recipes with step-by-step instructions, tips from the chef, and photos so you can't mess up, even if you're still finding your footing in the kitchen.
If ingredients matter for sustainability's sake, so does packaging. Green Chef hand packs all ingredients and color codes items for easy discovery.
Enjoy supper with five-star flavor in the comfort of your own home. Save money but still enjoy that restaurant-quality you dream of with dishes like Cumin-Spiced Steak, Saag Halloumi, Vietnamese Shrimp Bowl, Loaded Sweet Potato, and Coconut-Ginger Chicken.
Pricing is based on the plan you choose and how many people will be eating. Here's a simple breakdown:
Vegetarian $10.49 per meal
Omnivore $11.99 per meal
Vegan $11.99 per meal
Carnivore $13.49 per meal
Gluten-free $13.49 per meal
Paleo $14.99 per meal
Shipping and handling is $9 per box.
Delivery includes everywhere in the continental United States. Green Chef is currently unable to deliver to Alaska, Hawaii, and parts of Louisiana. Boxes are delivered Monday through Friday.