TeeBlox is a t-shirt subscription box for geeks and gamers. Along with a 100% authentic, licensed geek and gamer shirt, TeeBlox subscribers also receive 2 other geek collectibles – including comic books, posters, stickers, and decals – for a total geek package valued over $30. Subscribers may (or may not) receive the same shirt as other TeeBlox subscribers, adding to the monthly surprise.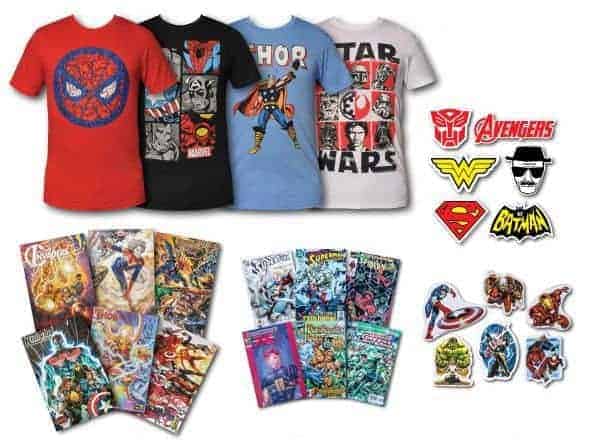 Choose from 4 available TeeBlox subscriptions:
I'm Feeling Lucky TeeBlox – A random selection of shirts and geek gear from all TeeBlox boxes
Game TeeBlox – Gamer T-shirts and items featuring classic 90's games to today's top rated games.
Movies & TV Shows TeeBlox – Favorite pop culture shirts and collectibles from today's hot TV Shows
Beer & Liquor TeeBlox – Branded shirts and geek gear from famous beers and hard liquor.
Get your favorite geek and gamer t-shirts and geek gear every month delivered with TeeBlox.
Monthly TeeBlox subscriptions and TeeBlox gift subscriptions are available.