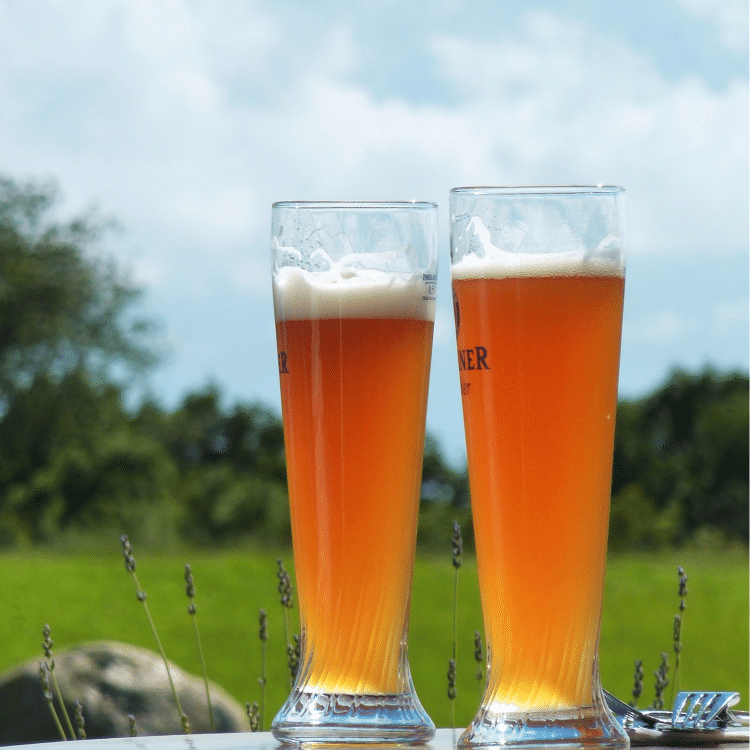 Beer tastings are becoming incredibly popular as more people are discovering the complex flavors, aromas and textures of today's craft beers. You can expand your palate by sampling the following selections:
1. India Pale Ale
What It Is: Inspired by beers shipped from India to England during the late 18th century, these deep gold to deep amber-colored beers are commonly called "IPAs" and are made by both American and British breweries.
What to Sense: IPAs have malty flavor and aroma with strong notes of hops. You may detect a nutty finish.
What to Sip It With: Enjoy your IPA with food that is heavily seasoned or spicy or with very sweet desserts like devil's food cake with cream cheese frosting.
2. Oatmeal Stout
What It Is: A twist on the Guinness-style stouts you may be accustomed to, oatmeal stout has unique character due to the addition of raw or malted oats. Irish breweries began offering this dark beer during the 20th century, and a number of American micro breweries have added it to their lineups.
What to Sense: Savor the creamy texture and nutty aroma of this heavy beer, and stay alert for the cookie-like flavor notes.
What to Sip It With: Oatmeal stout makes a great dessert all by itself, but it can also balance savory fare like a thick, juicy steak.
3. German Pilsner
What It Is: A style borrowed from the Czechs, German pilsner has a light straw-like color and boasts very complex flavors. Micro breweries from around the world are now offering their own rifts on this classic.
What to Sense: Many German pilsners have faint herbal notes beneath their crisp malt flavor. You'll notice them the most when you take the time to sniff before you sip.
What to Sip It With: Lighter fare like salads and seafood balance German Pilsner perfectly.

More Beers To Try
4. Belgian White Ale
What It Is: Also known as witbier, Belgian white ale came into popularity during the late 19th century and has gone onto inspire a number of mainstream beers like Blue Moon. The best varieties come from Belgian and American microbreweries.
What to Sense: Make sure to take in the amazing aroma of a white ale before you sip. See if you can pick up on the hints of citrus, coriander and other spices and then experience them on your palate.
What to Sip It With: Chicken and seafood goes well with Belgian white ale. Many people enjoy a slice of lemon with witbier.
5. American Pale Ale
What It Is: Developed by craft breweries in the U.S., American pale ale typically has a malt base balanced by American hops. Nearly every craft brewery has one for you to sample.
What to Sense: Put your tasting skills to the test by being on the alert for hints of caramel or raisin, which many American pale ales feature. The aroma often has notes of fruit beneath its hoppiness.
What to Sip It With: American pale ale goes great with a burger and fries.
If you're looking to continue to build your beer-tasting skills, sign up for a beer subscription box. Monthly  subscription services like Flavourly, Noble Brewer, the Microbrewed Beer of the Month Club and the Craft Beer Club will send you different selections to sample on a regular basis.