CurlKit Labor Day Sale! Save 50% OFF Your 1st CurlKit Box when you click here to join and use code labor50 at checkout!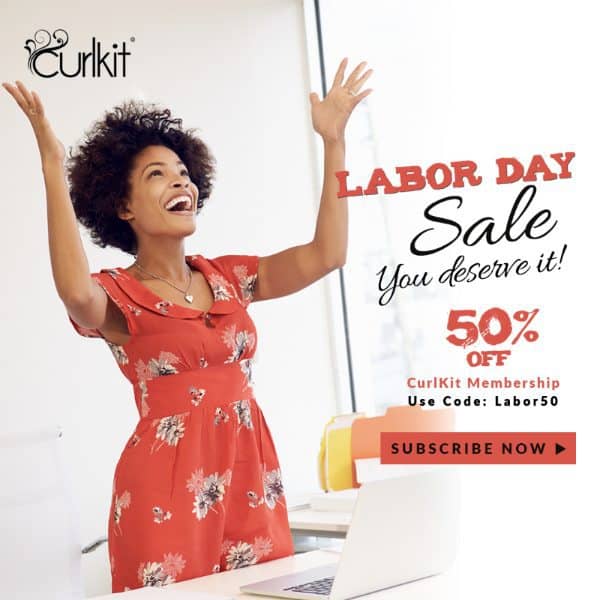 CurlKit subscriptions are regularly priced at $20 + $5 shipping each month. As a CurlKit subscriber, you'll receive a surprise hair box featuring 6-9 sample and full-size hair products from top-shelf, natural hair care brands like U R Curly, Miss Jessie's, Ori Essentials, and more.
Subscribe to CurlKit today and use code Labor50 at checkout to save 50% off your 1st CurlKit natural hair subscription box! Your 1st box is just $10 + $5 shipping after savings!
Hurry! CurlKit Labor Day Sale expires September 4th, 2017.