We have our first box spoilers for the December 2014 Arcade Block Box! Arcade Block delivers a monthly video game mystery box to open every month.
Every Arcade Block December 2014 box will feature a Portal 2 item!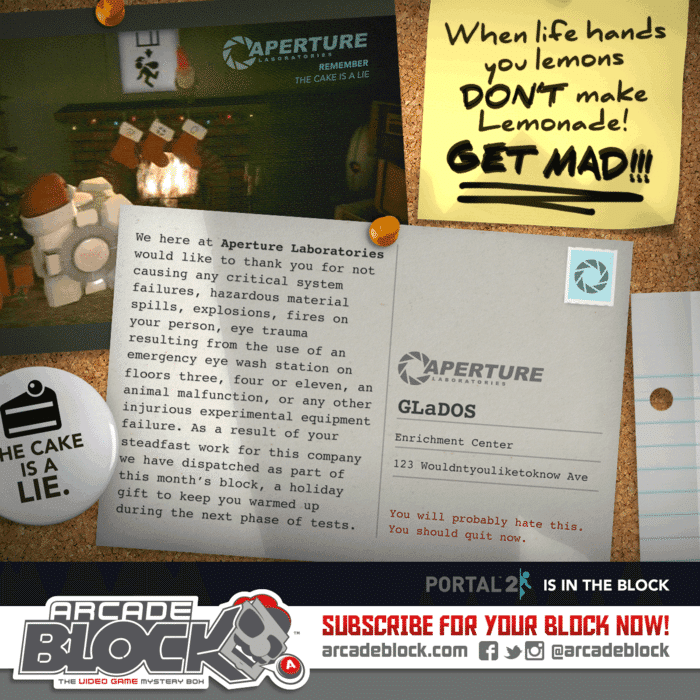 What do you think the Portal 2 item could be? We've seen Portal lanyards and key caps from other boxes. We can't wait to see!
December Arcade Block subscriptions are now open! Use Arcade Block coupon code SUPERHERO to save 10% off new Arcade Block subscriptions!