This morning, Madison Reed was featured on the TODAY SHOW, with Kathy Lee and Hoda. As part of that feature, Madison Reed is having a flash sale, offering new customers a chance to save 50% off your first purchase at Madison-Reed.com.
If you or someone you know colors your hair, this a great way to try Madison Reed at-home hair color and hair care products. Madison Reed hair colors are handcrafted in Italy and come in 27 natural and dynamic shades.
Our long-lasting hair color is packed with rich nutrients like keratin, argan oil and ginseng root extract. Your hair will feel stronger, shinier and better than before you colored.

Our formula is free of ammonia, resorcinol, and parabens, taking the harsh out of hair color. And it smells nice too!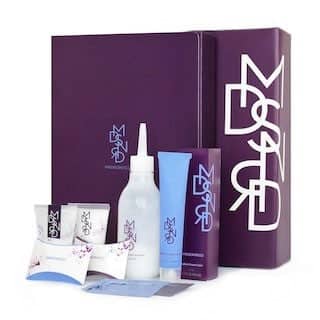 Your first Madison Reed box has everything you need to get salon-quality hair color at home, including:
Easy instructions on how to use our color
Barrier cream to keep the skin around your hairline clean
2 pairs of well-fitting gloves, one to apply color and another to rinse
Radiant Cream Color and Conditioning Color Activator to apply to your hair
Hair cap to wear while you're waiting for your color to set
Cleansing wipes to clean up any stray color
Nourishing, Color Enhancing Shampoo and Conditioner that you can use for several washes
There's also a special gift inside!