Discover products for a life well lived with the FabFitFun VIP Box quarterly subscription box. Delivered 4 times per year, FabFitFun delivers $300 worth of full-size, premium products – from beauty to fashion and more – for just $49.99. For a limited time, get a FREE fruit-infusing water bottle with new FabFitFun VIP Box subscriptions when you use FabFitFun VIP Box coupon code FRUITWATER at checkout – a $20 free gift value!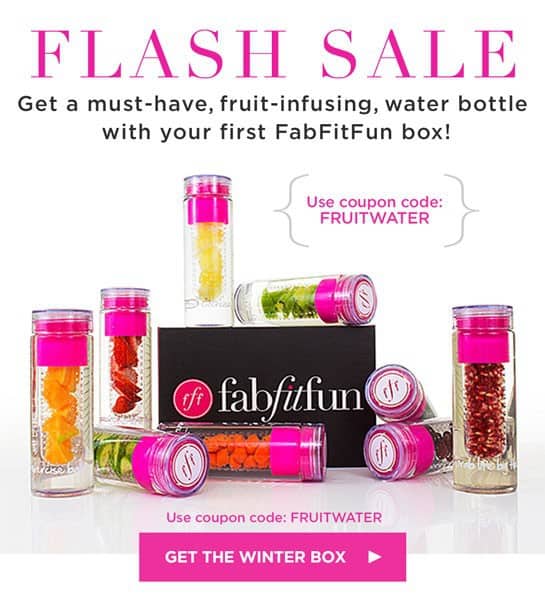 Turn you bland H20 into a total flavor powerhouse with fruits, veggies, and more! The FabFitFun BPA-free water bottle is perfectly portable, completely adorable, and can help you stay hydrated all day long.
Subscribe to FabFitFun VIP Box today and get the Winter FabFitFun VIP Box as your first box. Check out the complete FabFitFun Winter 2014 box spoilers to see what was in last season's box worth over $380!
Get a FREE Fruit-Infusing Water Bottle with New FabFitFun VIP Box Subscriptions with Code FRUITWATER