If you love fashion or wearing new clothes, you'll want to shop this Le Tote Sale! For a limited time, through March 31st, new Le Tote subscribers can take 50% off their first two Le Tote boxes when you use Le Tote coupon MAR50FOR2 at checkout. That's like getting two months of Le Tote for the price of one month!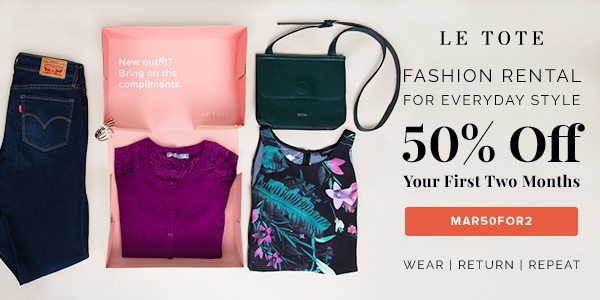 Don't miss your chance to save 50% off amazing fashions delivered to your door! Get Two Months for the Price of One at Le Tote during this great Le Tote Sale and save 50% off your 1st 2 months with code MAR50FOR2. Subscribe now!
Le Tote coupon expire March 31, 2017.