Love With Food has shared the theme for their August 2015 healthy snack boxes! Every month, Love With Food curates healthy snacks that are all natural and/or organic (or gluten-free for their Gluten-Free Tasting Box) for you to discover every month.
The Love With Food August box theme is Road Trip! The August Love With Food snack boxes will feature snacks that are perfect for tacking on your summer road trips and adventures.
Love With Food August 2015 Box Spoilers
Here are three of the delicious snacks in the August 2015 Love With Food boxes:
Box Spoiler #1: Roasted Broadbeans by Enlightened in either Wasabi, Sea Salt, or Garlic and Onion flavor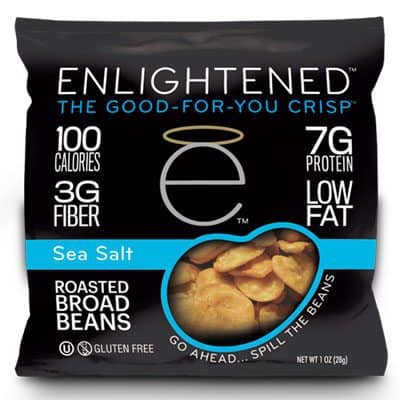 Made from roasted broad beans, a true superfood, ENLIGHTENED Crisps are a fantastic anytime snack. Whether you're craving sweet, salty, or (like us) both, we've got you covered.
Box Spoiler #2: Apple Hard Candies by Go Organics
Organic and Non-GMO, our handmade treats are naturally sweetened and drenched with pure flavors, without any high fructose corn syrup, additives or artificial colors. As an added benefit, GoOrganic candies are gluten free.
Box Spoiler #3: Wild Friends Peanut Butters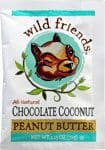 Our passion for delicious food and quality ingredients began in the kitchen of our college apartment, making nut butter for our friends. Now, coming up with wild flavor combinations is still our favorite pastime.
We've never had a snack made with broadbeans before. Which Love With Food August snack box spoiler are you most excited to try? 
Love With Food: What's in the August '15 Box?
Love With Food $5.99 Tasting Box Offer
For a limited time, use this exclusive link save 40% and get your first Love With Food Tasting Box for just $5.99 + FREE shipping!
Want the best Love With Food deal?  Use exclusive Love With Food promo code FSB20 to save 20% off any Love With Food subscription. A year's worth of tasting boxes (a 12 month subscription) is just $75.88 + FREE shipping after savings. That's less than $6.50 per box!