The March 2016 Love With Food snack box theme and box spoilers have been announced! The Love With Food March 2016 theme is: Love is Real.
Love With Food March 2016 Box Spoilers
Here's a sneak peek at the all natural or organic snacks in the Love With Food March 2016 snack boxes.
Spoiler #1: Horizon Organics Fruit Snacks, Tasting and Deluxe Boxes
Yummy HorizonTM fruit snacks are a hit with kids. Certified organic and free of artificial colors or preservatives, our fruit snacks make a great snack any time of day.
Spoiler #2: Horizon Organics Mac and Cheese, Gluten-Free Boxes
Gluten-free friends, unite! Our gluten-free pasta tastes great and brings the cheesiness kids (and adults!) crave. Made with organic pasta from a blend of rice, lentil, and corn flour and real Horizon® organic cheese, our mac is the kind of thing you just can't outgrow.
Spoiler #3: Mini Me's Organic Rice Bites – Milk Chocolate or Dark Chocolate, Love With Food Deluxe and Gluten Free Boxes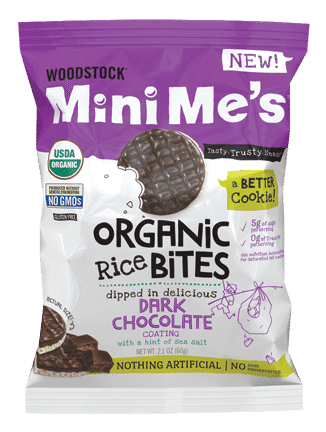 Dark chocolate with a hint of sea salt packs fun and flavor into these organic rice bites without a ton of sugar and calories. Feel free to have your "cookie" and eat it too!
Spoiler #4: Dolcetto Lemon Wafer Bites, Tasting and Deluxe Boxes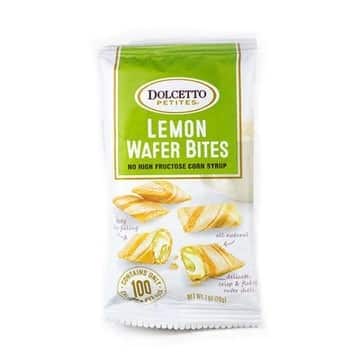 With a rich, creamy center wrapped inside a crispy wafer, these are sure to do a little voodoo to you know who. Light and lemony, they're sure to bring a little sunshine to your day.
Join Love With Food by February 29, 2016 to reserve your March Love With Food snack box.
Are you excited to try the snacks in the March "Love is Real" Love With Food snack boxes?
What's in the Box?: March 2016 Sneak Peek
Love With Food Coupon Code
Use our exclusive Love With Food promo offers to save 40% February's Love With Food Tasting Box or 50% off the Love With Food Gluten-Free Box.
For the best Love With Food deal, use code FSB20 to save 20% off 1 year Love With Food subscriptions. A 1 year Love With Food Tasting Box subscription is just $75.88 with code. That's less than $6.50 per box with FREE shipping!