The Love With Food May 2017 snack box theme and box spoilers have been announced! Love With Food is a monthly healthy snack subscription box that sends you a surprise snack box filled with healthy, all-natural or organic, or gluten-free snacks. The May 2017 Love With Food snack box theme is Savor Every Moment and features snacks to inspire you to savor the moments we create with our friends, family and loved ones.
Love With Food May 2017 Box Spoilers
Here's your sneak peek at the delicious and healthy snacks in the Love With Food May 2017 gluten-free, tasting box and deluxe snack subscription boxes.
Spoiler #1: MadeGood Chocolate and Banana Granola Bar – Tasting and Deluxe Boxes
Rich dark chocolate and ripe bananas. A granola bar that tastes just like dessert and contains the nutrients in one full serving of vegetables. Sounds too good to be true? Don't take our word for it. Try them.

Feel good about choosing Chocolate Banana. Dark chocolate is not only delicious; it'll satisfy your sweet tooth while delivering beneficial antioxidants. Why not celebrate this good news with a Chocolate Banana Granola Bar? All MadeGood® ingredients are ethically sourced.
Spoiler #2: WowButter Toasted Soy Butter – Love With Food Tasting, Deluxe & Gluten-Free Boxes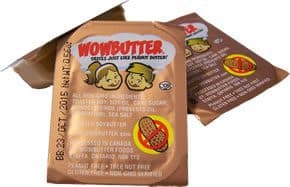 Safe for School Creamy Peanut Free Spread is ideal for school lunches and on-the-go snacking and dipping! It is a multiple award winning product including recently being named a 2016 National Parenting Product Award Winner! School Lunch Identification Stickers are included with each jar.
Spoiler #3: Glutino Pretzel Twists – Deluxe and Gluten-Free Love With Food Boxes.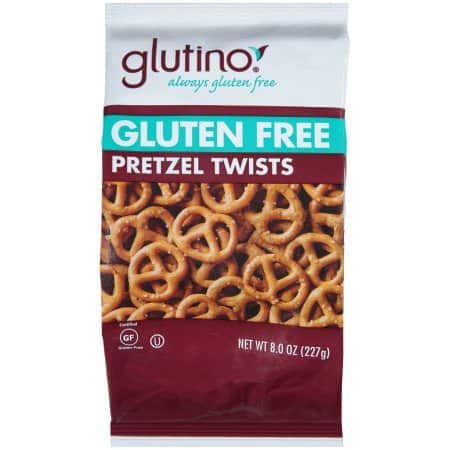 Oh my, but these are dangerous. And they're sneaky about it, too. They just sit there in their bowl, acting all innocent and demure, but don't let them fool you. Not for a minute.  They are little temptresses. Batting their gluten free eye lashes and giving you "that look".
Join Love With Food by May 1, 2017 to get your May Love With Food box! Keep reading to grab Love With Food promos to save up to 40% off your 1st Love With Food snack box.
Are you excited to try the snacks in the May 2017 Love With Food snack subscription boxes?
What's in the Love With Food MAY '17 Box? SPOILERS!
Love With Food May 2017 Coupon
Save on your 1st box of healthy snacks! Click here to save 40% off your 1st Love With Food Deluxe box. Your 1st box is just $11.95 + free shipping after savings!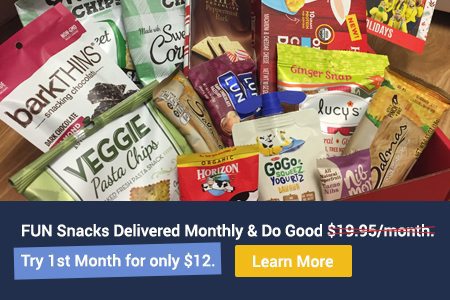 Want Gluten-Free snacks? Click here to save 25% off your 1st month of gluten-free snacks delivered with the Love With Food Gluten-Free box subscription.