Give your child a monthly box of fun activities and projects with a Kiwi Crate monthly subscription box. For a limited time, you can try Kiwi Crate for FREE during the Kiwi Crate Free Trial offer. Pick up the My Starlight Lantern Crate – one of two projects from the popular Nature Explorer crate – FREE, just pay $3.95 shipping.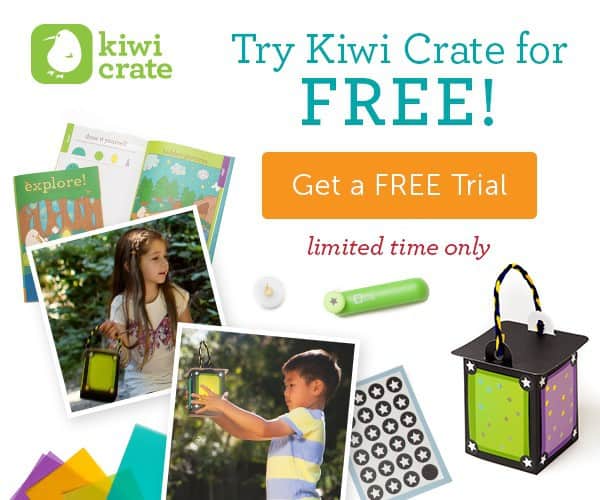 Create your very own lantern for a fun camping adventure under the stars! Learn about all the glowing animals that can light up the dark in ourexplore! magazine filled with bonus projects and activities!
The Kiwi Crate free trial My Starlight Lanterns crate includes:
All the materials to build your starlight lantern
Full set of colored vellum sheets and glow-in-the-dark star stickers to personalize your project
Kid-friendly star hole punch
Tea light included to help illuminate the night
16 page explore! magazine filled with puzzles, DIY activities and a bonus firefly project
Start Your Kiwi Crate free trial today!
Want to skip the free trial and get a full Kiwi Crate box? Subscribe to Kiwi Crate today and save $10 off new Kiwi Crate subscriptions when you use Kiwi Crate coupon code GET10 at checkout. Coupon expires 7/21/2014.