Kiwi Crate is an award-winning, monthly subscription service that provides all the hands-on materials to inspire creative, educational fun. With themes like Music, Color, Robots, and Safari, these crates deliver everything needed for unique activities that you and your kids can enjoy together.
For a limited time, save 40% off the 1st month of new Kiwi Crate subscriptions when you use Kiwi Crate coupon code HEARTMOM at checkout.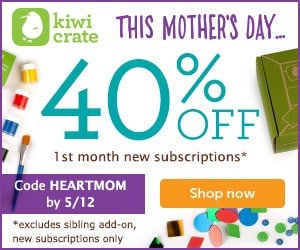 Here's a peek into some of the Kiwi Crate DIY gift inspirations for Mom: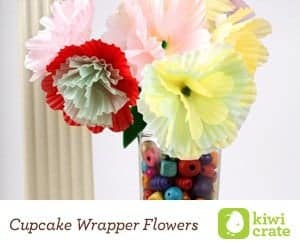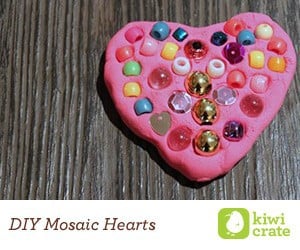 Ready to start getting monthly Kiwi Crate activity kits delivered? Use code HEARTMOM to save 40% off your first Kiwi Crate today!
Coupon expires 5/12/2014.