Good Habit Box delivers a monthly (or bi-weekly) snack box of good-for-you snacks and beverages, including superfood breakfasts, distinctive nuts & seed blends, herbal teas and nutritional shakes. For a limited time, through March 6, 2015, save $5 off your 1st Good Habit Box when you use Good Habit Box coupon code ghbtrial at checkout.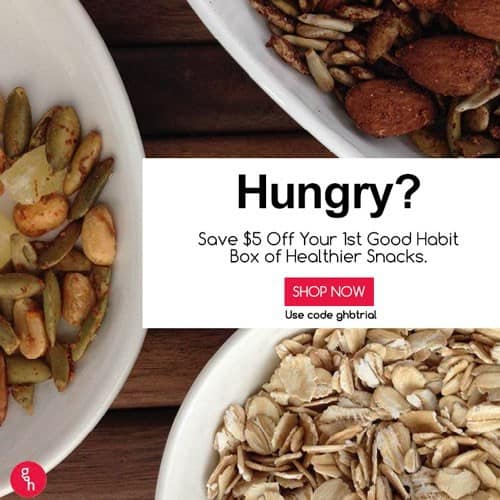 Good Habit Box subscriptions start as low as $18.49 per month, which makes your first box of healthier snacks just $13.59 plus FREE shipping with code.
Are you ready to start snacking healthier? Save $5 Off Your 1st Good Habit Box with Code ghbtrial today!
Coupon expires March 6, 2015.