We have two exciting new box spoiler for the Winter 2014 FabFitFun VIP Box! Every season, the FabFitFun VIP Box team curates over $200 worth of the latest in fashion, beauty, wellness and more. We already have our first FabFitFun Winter 2014 VIP Box spoiler, and now we have two more!
Spoiler #1: yourMinerals Eye Shadow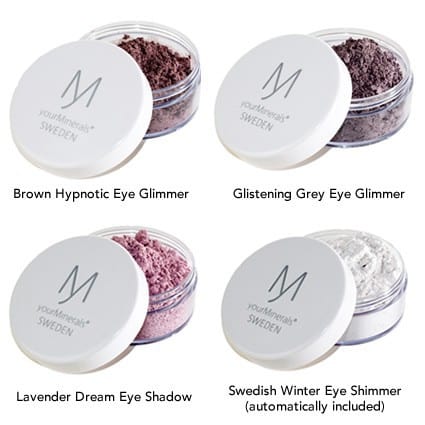 Made to fit your active lifestyle, these shadows are long-lasting, easy-to-apply, and totally mix-able for an unlimited pallet.
In addition the a Swedish Winter Eye Shadow Shimmer, Winter 2014 FabFitFun VIP Box subscribers have the ability to choose their preference of yourMinerals Eye Shadow in:
Brown Hypnotic Eye Glimmer
Glistering Grey Eye Glimmer
Lavender Dream Eye Shadow
Spoiler #2: Half United "Fighting Hunger" Necklace
Each HALF UNITED "Fighting Hunger" necklace is meant to be worn as a symbol of your fight against hunger. Created from recycled bullet casings, proceeds from Half United Necklace sales help feed hungry children in the U.S., Cambodia, Madagascar, and Fiji.
Subscribers can choose their preference between a gold necklace or a silver neckace.
Which yourMinerals Eye Shadow and necklace color would you choose?
Not a FabFitFun VIP Box subscriber? Use coupon code BLACK10 to save $10 off your first FabFitFun VIP Box.