BarkBox is one of our, or should I say our dogs', favorite monthly pet subscription boxes. Every month, BarkBox sends a customized dog subscription box of dog goodies specially selected based on your dog's size. A monthly BarkBox typically includes:
Dog toys – A new dog toy every month helps keep your dogs active and engaged. They may even discover a new favorite dog toy!
Dog hygiene products – Whether your dog likes to chew or just has "doggy breath", BarkBox typically has dog chews that are durable or help with dog oral hygiene.
Dog treats – What dog doesn't like treats? The dog treats in BarkBox are sourced from the USA or Canada and meet head product tester Scout's doggie quality standards
To see a sample of what's inside a BarkBox dog subscription box, take a look at our Closer Look review of the November BarkBox.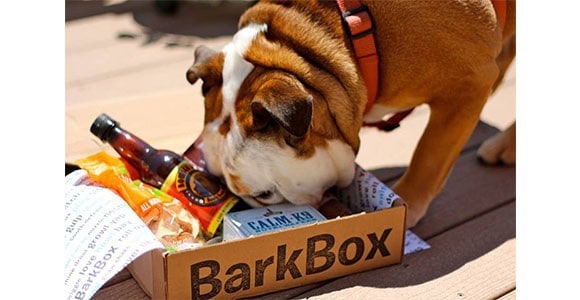 If you've been thinking about getting your dog a monthly BarkBox subscription, now's a great time to buy! For a limited time only, you can use code FSB10X to save $10 off any BarkBox subscription. That brings the price of a 1-month subscription to just $19 for your first box, a 3-month subscription is just $62 ($20.67 per box), and a 6-month subscription is $104 ($17.33 per box)! Hurry, this $10 BarkBox coupon code expires on January 3, 2014.
To help kick-off this special $10 off BarkBox promotion, we're exciting to give one lucky "boxer" a free 3-month BarkBox subscription! Just fill out the form below for your chance to win!