Staying up-to-date on the latest jewelry and accessories trends can be difficult. With a subscription to a jewelry and accessories box, like the Wantable Accessories monthly subscription box, you can get the hottest fashion trends delivered right to your door.
With a Wantable Accessories subscription box, you will get a collection of jewelry and accessories every month that have been carefully selected to match your style. When you order your first box, you fill out a style profile, letting Wantable know the metals (gold, silver, etc.) you prefer, the types of earrings you like, the necklaces you love, our ring size, and many other style preferences. This allows Wantable to customized each month's box just for you.
The Wantable Jewelry & Accessories box is a simple white box that has the Wantable logo on the top of the box.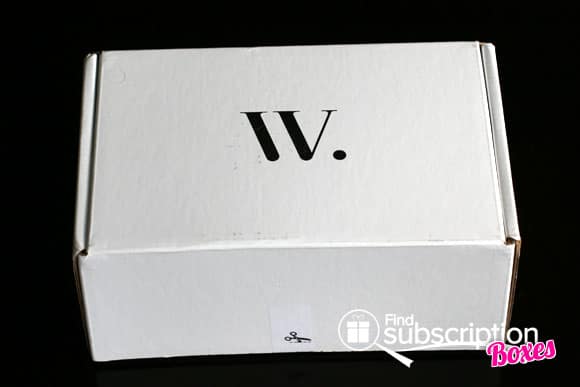 After opening the box, we found a nice thank you card describing Wantable. Also in the box is the receipt that briefly describes the box's trends, lists the items in each box, and provides styling tips for each item. The items in this month's box were carefully sandwiched between two foam pieces for protection during shipment.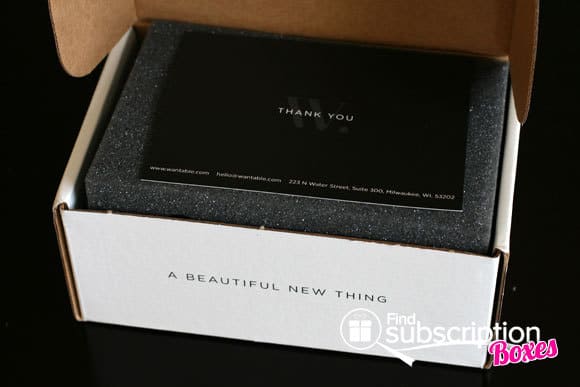 When we took out the card and the top layer of foam, that's when we saw the first items in our September Wantable Accessories Box. Each item was in its own plastic bag.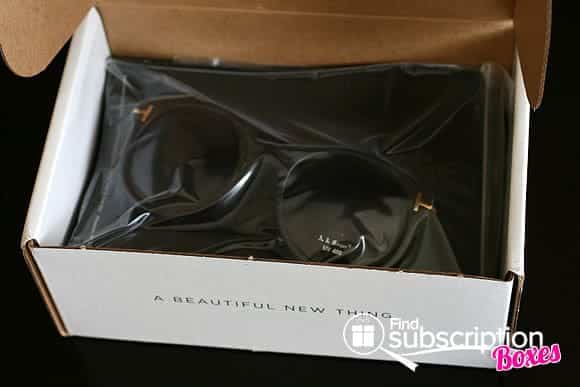 Inside the September 2013 Wantable Accessories Box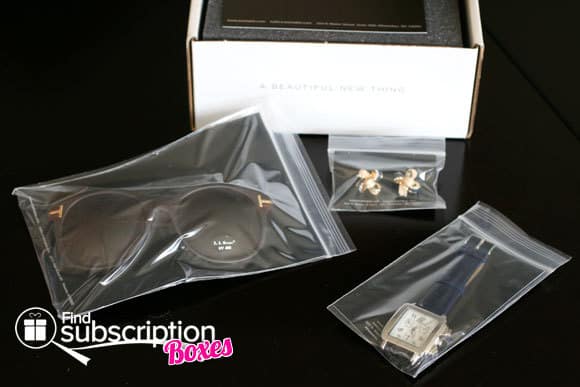 We had three items inside our September 2013 Wantable Accessories Box. Each box is customized based on each customer's style profile, so your box will likely be different from the box we received.
1. Dara Sunglasses, Retail Value: $20
These super chic sunglasses have a matte chocolate plastic frame with two small gold-tone accent on each side. They're bold but still classic and also provide UV400 protection!
2. June Earrings, Retail Value: $24
The June earrings are great for a night out! The blue and pink metal ribbons are intertwined and have rhinestone details allong each edge.
3. Betty Watch, Retail Value: $36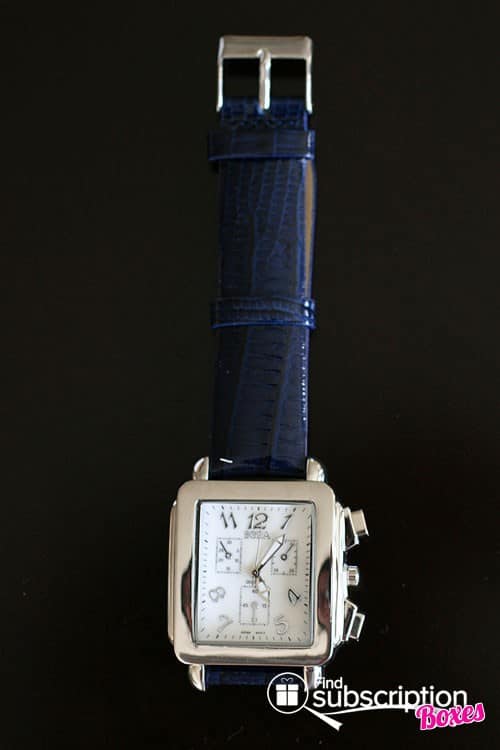 With a silver-toned square face (that also has a stopwatch feature), this watch is a simple and elegant way to tell time. The bands are made of genuine leather and are a navy blue, textured glossy color.
September 2013 Wantable Accessories Box Wrap-Up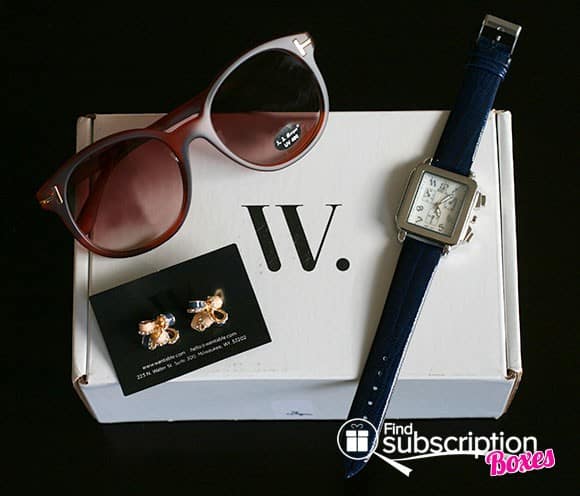 I was impressed by both the quality and the different types of jewelry and accessories in this month's Wantable Jewelry & Accessories box. The items selected aren't things I'd normally buy, but are still matched to my style. I love how I can grow my style and taste in accessories each month with this box. The September 2013 Wantable Accessories box had a total retail value of $80 – more than double the cost of a single box!