National Geographic Pley Box is a monthly mystery box filled with unique items that teach about animals, nature and our world. Travel to new countries every month and rescue an extinct animal while having fun! Box includes activities and accessories to complete the adventure.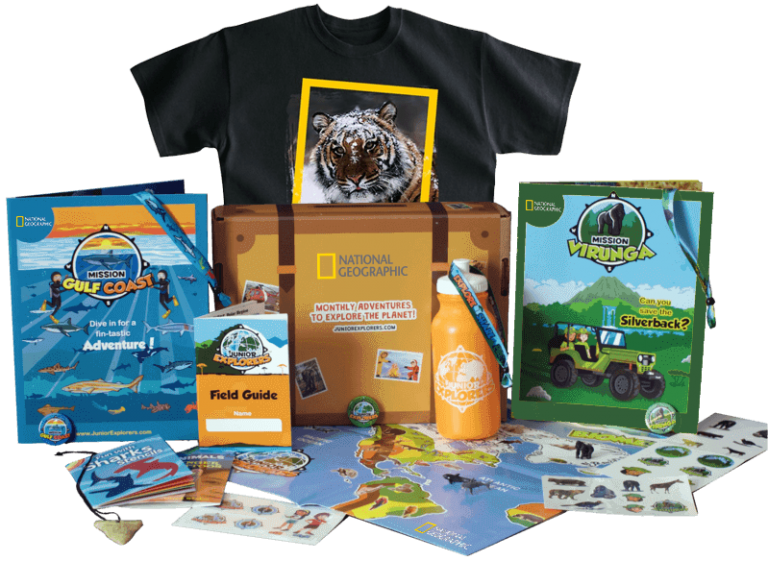 Each magical box presents a new mission to solve and teaches about our planet and incredible nature. Play with the items in the box or login to enjoy the games, activities and interactive lessons
Each National Geographic Pley Box provides 5-10 hours of learning, creativity and pure fun!