Tips For The First Day of Kindergarten – As the Summer comes to an end, many parents are tentatively waiting for one of their child's milestone moments, the first day of kindergarten. For both parent and child, this can be an exciting and stressful day.
Children can develop fears about whether or not the teacher will like them.  Also, they sometimes worry about not having mommy or daddy there with them. Parents often worry about how much their child will miss them or how they will not be there if their child becomes scared or gets hurt. These concerns can cause great tension and stress in the household in the days leading up to the first day of school.  This can lead to the first day of school being one of anxiety instead of excitement and joy.
The following 5 tips for the first day of kindergarten will help ease both parent and child fears, worries, and possibly help to turn a stressful day into one of joy and achievement.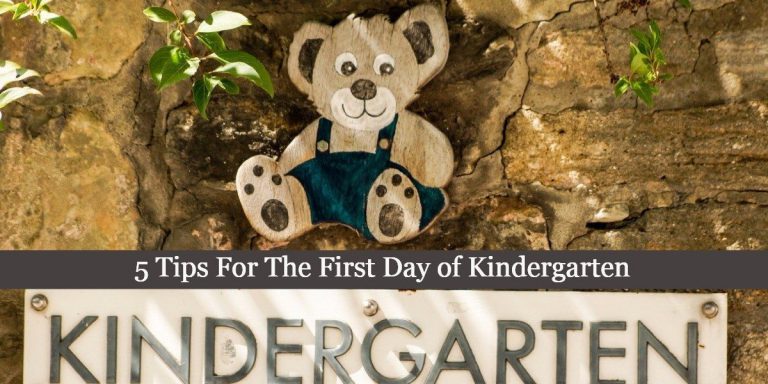 Talk About Feelings
Children can have many worries about the first day of school. They may ask questions like, "What if the teacher doesn't like me?" or "What if the other kids don't like me". Parents should not be over critical about these questions. Instead, parents should listen and respond with answers that are positive and reassuring in nature. Parents should be careful not to down-play the concerns expressed by the child. Instead, they should make sure to validate them with phrases like "I understand you are worried; I was scared about my first day of school too."  This lets your child know that they are not the only person to be scared about going to school and that you empathize with how they are feeling. Many parents will find that talking to their child about their feelings concerning the first day of school will also calm any anxiety they are feeling themselves.
Be Excited
Parents should talk about the first day of kindergarten with excitement. The more excited parents are, the more children will see the event as a positive one. One thing parents can do to show excitement is to start a count down to school. By this age Christmas calendars are something many children are familiar with and associate with a positive experience. Why not use that experience  as for counting down the days to the first day of kindergarten.  They'll already be familiar with getting excited as the calendar days count down.
Get To Know The School Now
Why wait until the first day of class to take your child to school? Go there now and walk around with your child.  Even if you can't go inside the building, just walking around the grounds can do a lot to help your child feel more comfortable in this new environment. For many children, the real fear for the first day of class comes from being in a place they have never been before.  Attending pre-school year tour days and going to the school with the family to walk around on the grounds makes the school more familiar. When children get to see where they will be spending their time, they will become comfortable and acclimated to the new space more quickly.  Their fears will dissipate so they can focus more on how exciting it is to be at school.
Compare Like Experiences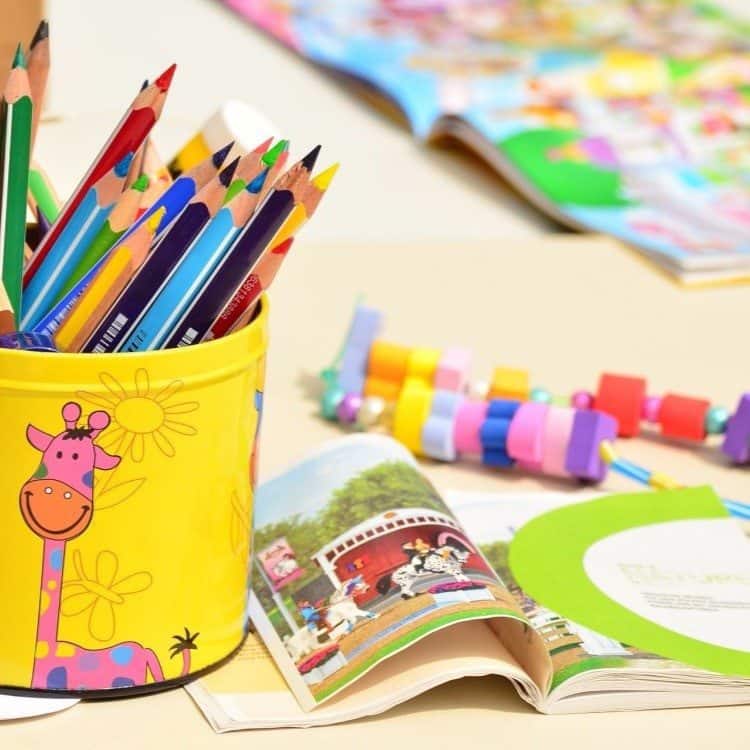 A big fear in the days leading up to the first day of kindergarten, for both parent and child, is being separated. Even if a child has been to daycare or pre-school, both child and parent can experience anxiety about separation on the first day of classes. The first day of kindergarten marks a time when, for the first time, parents will not always be there. Before kindergarten, parents may have been contacted if their child was not adjusting well or if there was a problem of any sort. In kindergarten, teachers will do their best to help children become independent.  This means mommy and daddy will not be called to swoop in and save the day. This idea can make both child and parent uncomfortable.  Parents can address this fear by talking about how scared they were on the first day of school.  They can also compare going to school with the first time the child went to daycare, stayed at a relative's house, or went on a play-date where neither mom or dad was present. Talking about these experiences will help everyone understand that while they may be separated for a short while, they will be together again.
Go Back-to-School Shopping Together
Back-to-school time can be just as busy as they are during the holiday seasons. Many parents will be tempted to leave children at home and battle the stores by themselves.  While this may makes perfect sense, a good way to help children prepare for and feel good about the first day of school is to let them help.  Let them have a say in the back-to-school shopping. When parents let children help choose school supplies and back to school clothing, it helps children feel like they have some control over the situation.  Having control makes children more confident and less afraid of the factors they have no control over. Letting children have their say in the back to school shopping also allows them to inject their developing personality into the items. This can lead to children feeling more confident and having more excitement about the chance to showcase their wares.
The first day of kindergarten should be a day where children grow as people. The first day of kindergarten is a milestone and marks a child's exit from being a toddler. They are now a school age child. This is an exciting time. You will see your child become more dependent, form a moral code, make friends, and become their own person. The goal of these five tips is to take a day that can be very stressful and turn it into a day of celebration and achievement. By understanding the fears of both child and parent and addressing them, everyone can feel more confident about this big day and approach it with the joy and excitement everyone should be feeling.  Another way to keep kids stress free is to encourage fun crafts and activities.  Parents, continue to learn great tips to help you effectively deal with your stress.