Love with Food delivers a variety of all natural or organic snacks every month. The theme of the August 2014 Love with Food box is "Fun at the County Fair." The August box is full of blue-ribbon snacks that your whole family will love.
We have a few box spoilers for the snacks in the August Love with Food Box:
Spoiler #1: Salty Peanut Salt Water Taffy by Salty Road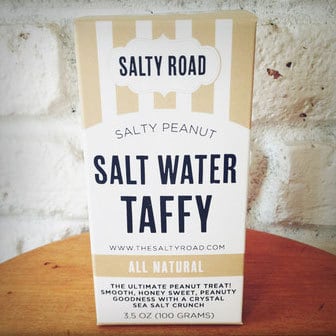 The ultimate balance of sweet and salty. Infused with honey and mixed with creamy peanut butter, a hint of vanilla and lots of coarse ground sea salt, this is pure peanut heaven.
Spoiler #2: Smoky Redwood BBQ Multigrain Chips by Lundberg Family Farms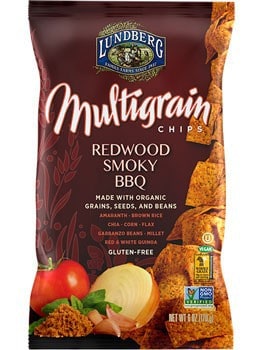 Inspired by a BBQ lunch under the majestic trees of California's Redwood National Forest, the classic flavor is amazing when it comes to this multigrain chip. Digin, embrace the moment, and remember it with this smoky, sweet, tangy delight.
Spoiler #3: Apple Crisp Juno Bar by Bumble Bar
Delicious flavors of cinnamon apple crisp with protein-rich quinoa and a dash of sweetness from vanilla and honey.
Want to try Love with Food for FREE? For a limited time only, sign-up for the Love with Food Free Trial and get your first Love with Food box FREE – just pay $2 shipping. Sign-up before August 1st to receive the August Love with Food box!
Love With Food: What's in the August'14 Box?
Leave a comment sharing which August Love with Food snack you're most excited to try!